Grouper is a general term for several species of saltwater fish found around the world. Some types can weigh as much as 300 pounds, though most commonly eaten types are much smaller. The flavor of grouper is mild and somewhat similar to sea bass or halibut. Red grouper tends to be milder and sweeter than black and Gag grouper, and is a popular choice with chefs.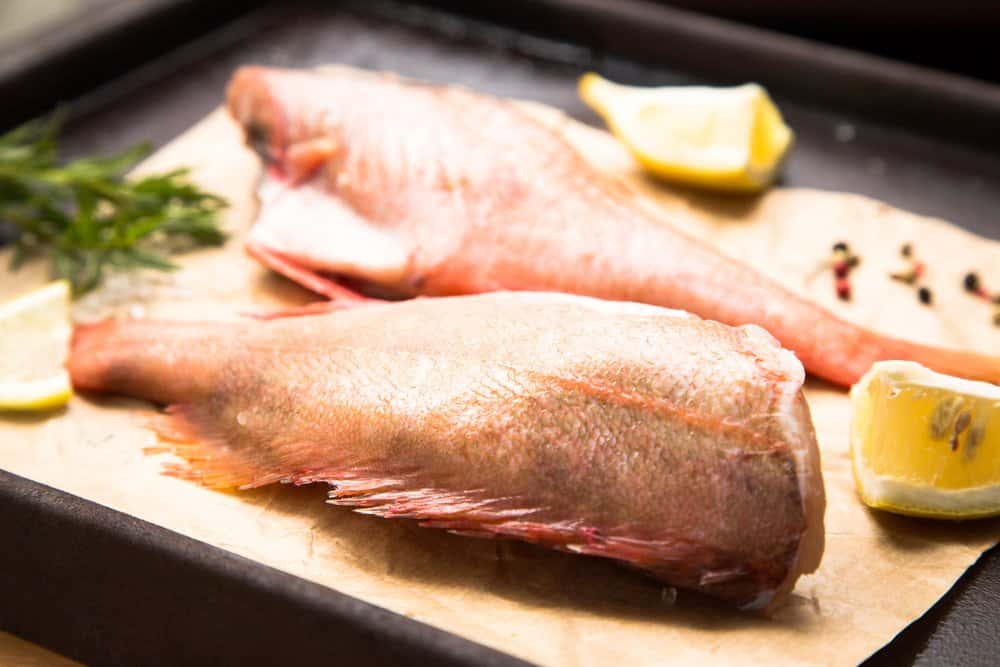 Since some types of grouper are overfished and in danger of extinction, it's important to pay attention to which species you buy. Completely avoid snowy, Warsaw, yellowledge, any imported grouper, and longline-caught gag grouper. These species are highly vulnerable to overfishing and extinction. Handline caught black, red, and gag grouper from the Gulf of Mexico are better choices, as they are less threatened than other species. Responsibly farmed grouper bred from captive stock is an even better choice. Some grocery chains, including Whole Foods Market, sell only sustainably caught or raised fish, so it's easier to make good seafood choices when shopping there.
Grouper is easy to cook in many ways for a fast, tasty meal. In this article, we'll explain three simple ways to cook this versatile fish: baking, pan frying, and broiling. These recipes serve two people, but can easily be doubled. All three take just 20-30 minutes total.
Lemon Butter Baked Grouper
Baking is one of the easiest ways to prepare any fish, and the delicate flavor and texture of grouper works well with these simple seasonings.
Ingredients
Two 6-ounce grouper fillets
4 tbsp butter
Zest and juice of 1 lemon
1 small clove garlic, minced
1⁄4 tsp pepper
Pinch salt
2 tbsp chopped parsley
Materials
Instructions
Preheat the oven to 350F.
Make the sauce. Melt the butter and mix in the lemon zest, juice, garlic, pepper, salt, and parsley.

Prepare the fish for baking. Line the baking sheet with aluminum foil for easy clean-up. Arrange the grouper fillets on the foil and drizzle with half of the lemon butter sauce. Reserve the other half for serving.

Bake the grouper. Put the pan in the oven and bake for 10-15 minutes, depending on the thickness of the fillet. It is done when the flesh is opaque and flakes easily when pressed with a fork.

Serve the grouper. Serve the baked grouper with the lemon butter sauce and a side dish such as steamed veggies or a salad.
Recipe options: Feel free to add additional spices to the sauce during baking. You can also serve it with other accompaniments, such as mayonnaise, aioli, tartar sauce, or chopped fresh herbs.
Pan-Fried Grouper with Spicy Mayo
Pan frying is a popular way to prepare fish for good a reason. Crunchy, golden brown breading and quick cooking make it an easy and super delicious meal.
Ingredients
Two 6-ounce grouper fillets
1⁄2 -3⁄4 cup bread crumbs
1⁄3 cup mayonnaise
1⁄2 tsp powdered garlic
1⁄2 tsp chili powder
1⁄2 tsp paprika (sweet or smoked)
1⁄2 tsp salt
1⁄4 tsp black pepper
2 tbsp olive or vegetable oil
1⁄4 cup fresh chopped cilantro
Materials
Shallow bowl
Frying pan
Spatula
Instructions
1. Spice the mayonnaise and bread crumbs
Combine the powdered garlic, paprika, chili powder, salt, and pepper in a small bowl. Put half the spices on a wide plate with the breadcrumbs, and half in a small bowl with the mayonnaise. Stir to combine.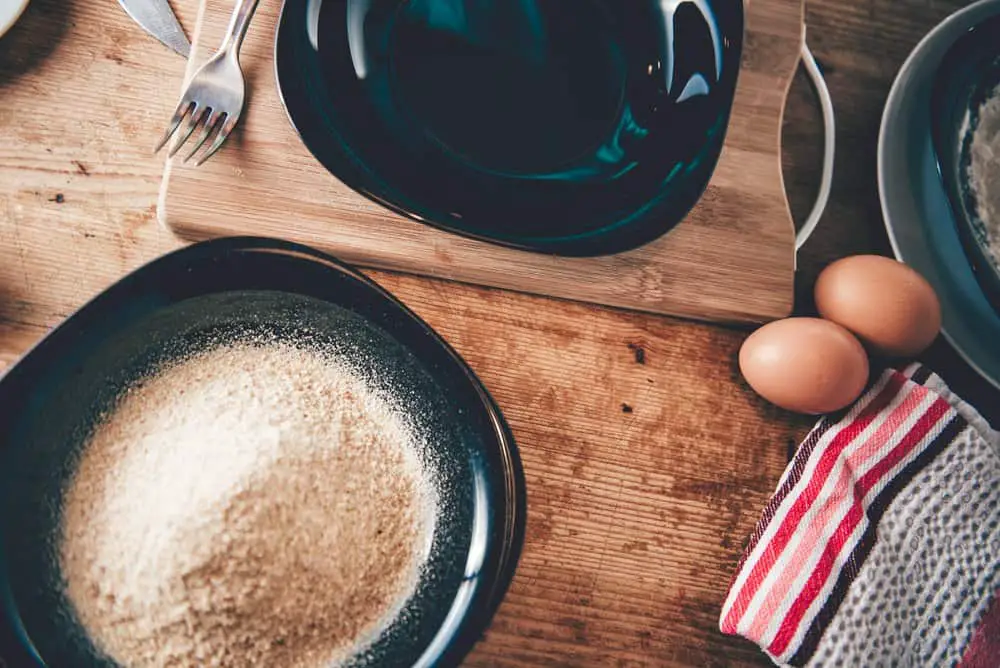 2. Bread the fillets
Rinse the grouper fillets and pat dry with paper towels. Place them one at a time in the bowl of bread crumbs, pressing gently to evenly coat the fillets.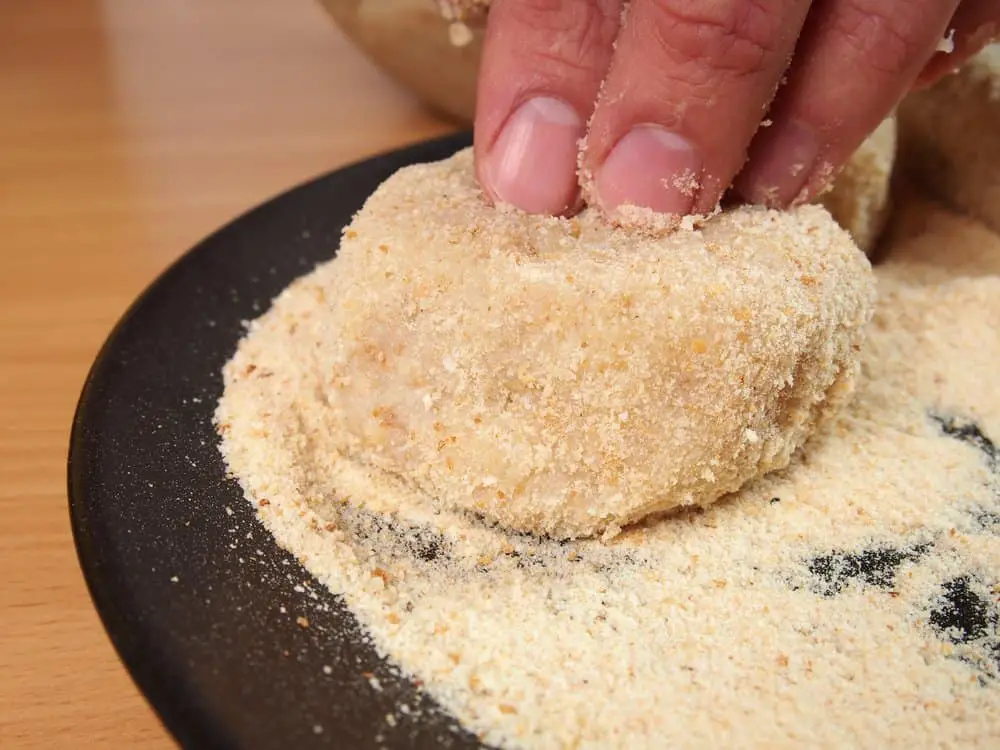 3. Fry the grouper
Heat the frying pan over medium-high heat. Once it is hot, add the oil. Wait a few seconds for the oil to heat up, then gently lay the grouper fillets in the pan. Cook for 3-4 minutes, until the underside is golden brown. Carefully flip with the spatula, and cook for 3-4 minutes more. The fish should be opaque and flaky.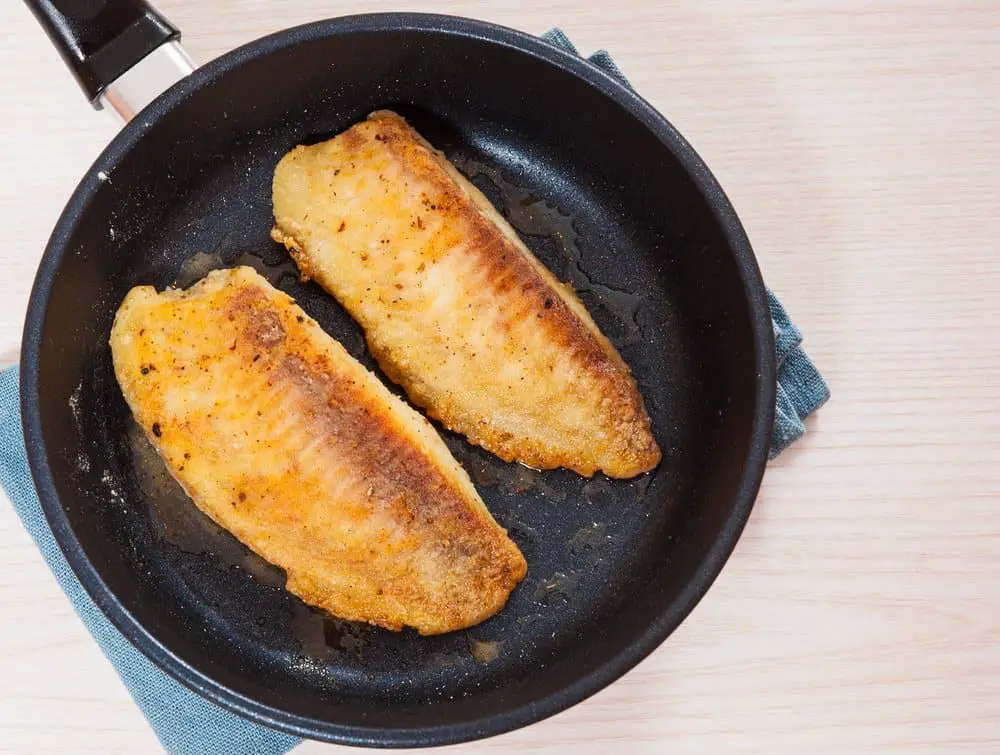 4. Serve the grouper
Remove the fish from the pan to a serving platter. Serve with the spiced mayo and chopped fresh cilantro.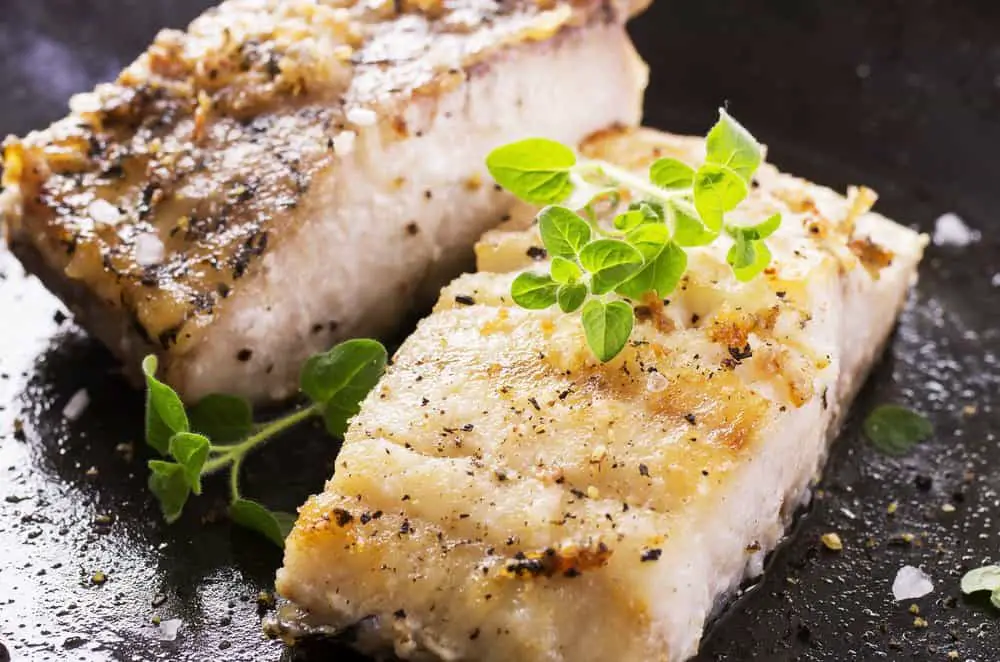 Recipe options
This recipe uses a light breading that doesn't require a flour and egg coating. However, if you prefer a thicker breading, you can easily adapt the recipe. After patting the grouper dry, sprinkle the fillets evenly with 1⁄4 cup flour, shaking off the extra. Beat 1 egg in a shallow bowl, and dip the fillets in the egg, turning so that they are completely coated. Then, dredge the fillets in 3⁄4 – 1 cup breadcrumbs before continuing with Step 3.
You can also replace 1⁄4 cup of the bread crumbs with finely ground pecans, almonds, or macadamia nuts for a richer, nutty flavor and extra crunch.
Broiled Grouper with Creamy Parmesan Sauce
The common wisdom is that fish and cheese never mix, because the delicate flavors of seafood tend to be overwhelmed by the strong flavor of cheese. Nonetheless, it has become a popular combination in some parts of the South, and an exception to the rule. This version of grouper is easy, creamy, and delicious!
Ingredients
Two 6-ounce grouper fillets
1 tbsp lemon juice
2 tbsp mayonnaise
3 tbsp grated Parmesan
2 tbsp butter, softened
A few drops hot sauce
Salt and pepper to taste
Cooking spray or vegetable oil
Materials
Broiler
Broiling pan
Aluminum foil
Small mixing bowl
Instructions
1. Prepare the broiler and pan
Preheat the broiler and position the rack 6 inches below the flame. Line the broiler pan with a sheet of aluminum foil for easy clean-up and lightly grease the foil with cooking spray or vegetable oil.
2. Prepare the grouper for cooking
Rinse the grouper fillets, pat them dry with paper towels, and place them on the broiler pan. Sprinkle them with the lemon juice.
3. Cook the grouper
Place the pan under the broiler and cook for 5-8 minutes, until the fish is opaque and flakes easily when pressed with a fork. Exact cooking times will depend on the thickness of the fillet.
4. Mix the sauce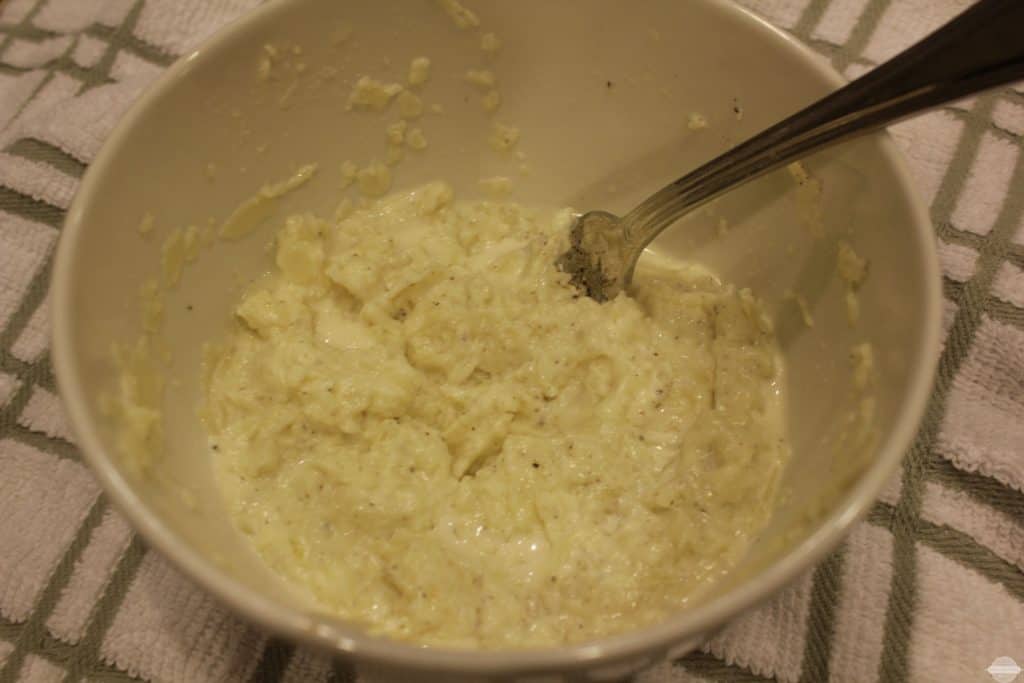 While the grouper is cooking, combine the Parmesan, mayonnaise, butter, salt, pepper, and hot sauce.
5. Finish the grouper with the sauce
When the fish is done cooking, remove it from the broiler and evenly spread the sauce on top of each fillet. Return it to the broiler for about 1 minute, until the sauce is golden brown and bubbling. Serve with a side of potatoes or vegetables if desired.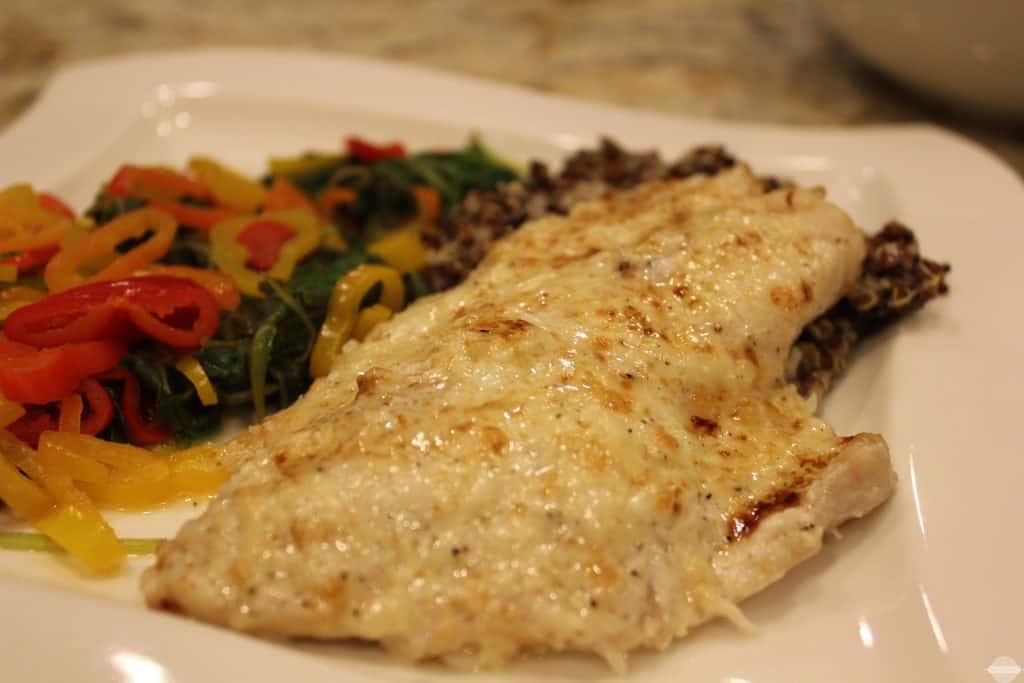 Recipe options
If you don't have mayonnaise on hand, you can substitute it for sour cream. You can also substitute the Parmesan for another aged Italian-style hard cheese such as asiago or Romano.
I hope this article has been a helpful introduction to cooking grouper! Now that you know the basics, you can add your own spices, sauces, and accompaniments to make your baked, pan fried, or broiler grouper a unique meal.