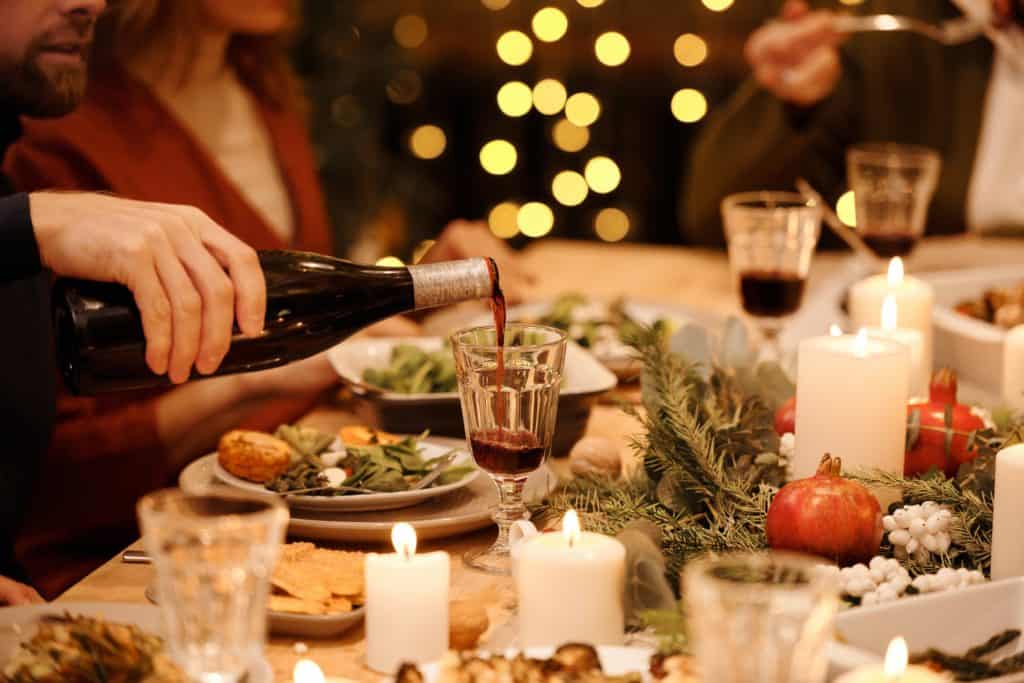 It's your turn to host this year's holiday gathering. Although you're excited to have your friends and family come together to share in good conversation, delicious food, and fun activities, the pressure to meet or exceed their expectations has you stressed. Maybe you're worried because your house isn't large enough to accommodate your guests, but you can't afford to rent a venue. Perhaps you're simply trying to make the experience better than before. Whatever the case is, hosting an outdoor holiday gathering is a practical solution. 
Although the Fall is typically cooler, you can transform your backyard into a festive venue that your friends and family to enjoy. Below is a list of things you'll need to ensure your gathering is successful. 
A Clean Outdoor Space
Your backyard is the backdrop for the entire event. Whether you have a large open space with grass and trees, a small patio, or a deck, you must ensure your yard is clutter-free, organized, and clean. Discard down branches, leaves, broken or seasonal lawn furniture, and debris to provide yourself with a clean canvas to create your festive holiday venue.  
Complete essential yard maintenance like trimming trees and shrubs, cutting the grass, cleaning the gutters, and power washing your siding, deck, and patio. 
Tent, Table, And Chair Rentals
Your guests will need a comfortable place to sit during the holiday gathering. Chances are you don't have enough tables and chairs to accommodate your loved ones. Therefore, you should consider tent, table and chair rentals for your event. Measure your backyard and review your guest list to determine how many you need. 
Next, find a rental company with the size, color, and number of tents, tables, and chairs you need at a reasonable price. You should order in advance and schedule to have the rentals arrive at least two days before your event, so you have time to set up and make necessary adjustments. 
Fire Pits And Outdoor Heaters
How can you ensure your guests remain warm and comfortable during your outdoor holiday gathering? You can purchase large or tabletop fire pits to place near tables and sitting areas so your guests can huddle around the fire to get warm. 
Another option is to purchase or rent outdoor heaters. These are ideal for enclosed tents as they'll warm the entire space without causing a fire. If you're a good host, you'll also have throw blankets your guests can use for extra comfort. 
Festive Decor
What's a holiday gathering without festive decorations? Turn your backyard into a Fall paradise by incorporating elements of the season into your design. Seasonal planters like colorful mums work great for centerpieces or additions near entryways. Pine cones, greenery, fruits, and vegetables are also festive decorations you can add to your tablescapes and seating areas. Choose bold and warm color schemes and patterns that complement the leaves falling from the trees. Lastly, incorporate holiday lights and candles to illuminate the yard in the evening skies. 
Entertainment
Sharing a meal may be the highlight of holiday gatherings, but it's not the only way to entertain your guests. Think of activities everyone can do to have fun during the event. Music is one example. You can create a playlist of festive, upbeat, and seasonal songs to listen to as you eat and switch to dance songs when you're ready to bust a move. 
Other fun ways to entertain your guests during holiday gatherings include watching a movie on a projector, playing games, or completing crafts. Ensure that you've designated an area for these activities and purchase any necessary supplies and tech to have a good time. 
It's the season to come together with those you love and give thanks for the meaningful things in your life. Don't let the stress of being a host rob you of this joyous experience. If you're worried about a small living space or how to impress your guests, put together an outdoor event. Once you've considered and planned for the above factors, you're ready to create a menu that will add the final touches to your outdoor holiday celebrations.