A farm near my childhood home in the country had a smoke house—a dedicated shack for making their own smoked meats. The little chimney puffed out curls of smoke while cuts of beef, deer, and pork slowly cooked away.
Smokey, tender brisket. Fall-of-the-bone ribs. Pork so tender you can pull it apart effortlessly. Just some of the possibilities when smoking your own food.
Smoking, or true barbecue, (not to be confused with grilling, which is done quickly at high heat over an open flame) is a style of cooking that uses slow temperatures and long cooking times in an enclosed space to yield especially tender food. The smoke from burning wood, charcoal, or even pellets contributes to the tenderizing process and imparts that signature smokey flavor.
Check out this tour of Franklin BBQ in Austen, Texas (I recommend their cookbook below!):
Luckily, you don't need a whole smoke house—there is a huge variety of household smokers out there that you can easily make use of, no matter where you live.
In this article, I'll take a look at some recipes you can try out if you have your own smoker, and do a quick overview of some of the best smoker cookbooks on the market. If you want to go straight to the cookbooks, go ahead and click the links in the table below to check out the latest reviews and current prices on Amazon.

Style of Cooking
In-depth guide Texas-style BBQ
Recipes for smoking a wide variety of foods
How-to for all types of smokers
Well-rounded guide to smoking
Recipes to Try in your Smoker
For these recipes, you obviously need a smoker (here's some info about household smokers). A good thermometer is also an important piece of equipment for smoking success. Other necessary equipment is noted with the recipes.
Pulled Pork is the signature BBQ dish in the Carolinas. I love pulled pork because you can use it to make a huge variety of other meals.
This recipe is a step-by-step guide for making a versatile pulled pork. From this "master recipe," you'll be able to make a ton of other dishes such as pulled pork sandwiches, tacos, even omelet—the limit is really your imagination! Note that this recipe calls for the use of a meat injector to inject marinade directly into this thick cut of meat.
This recipe looks fantastic—simple, achievable, and delicious. It calls for brining the chicken overnight, and then stuffing it with a lemon-onion-apple-garlic mixture to add moisture and flavor during the smoking process.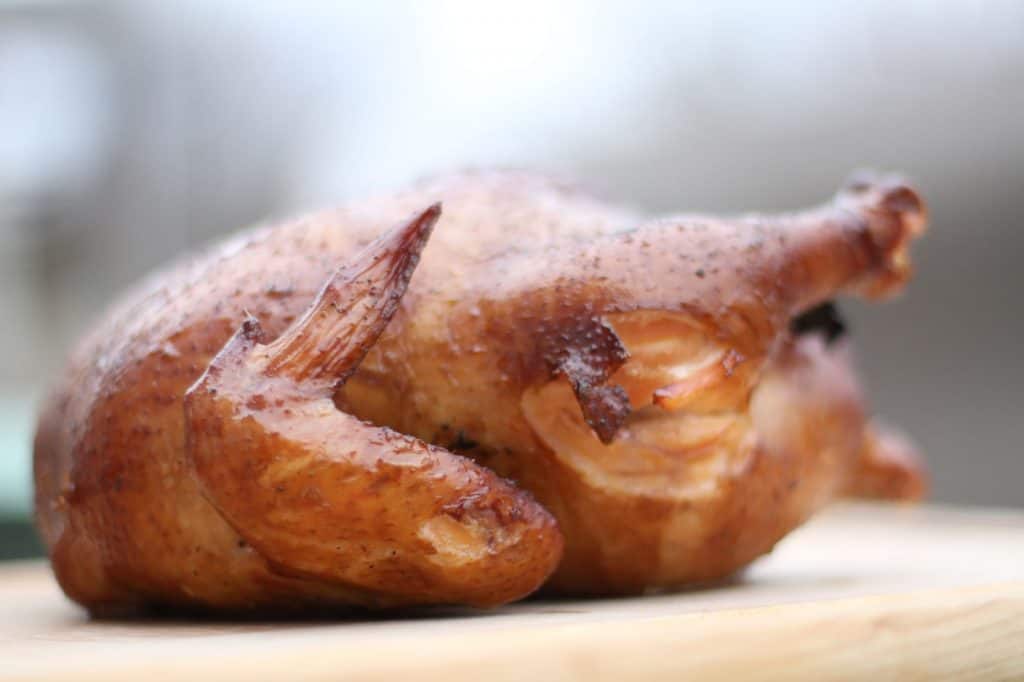 He also recommends using a fruit wood in the smoker—applewood, he notes, is a nice pairing for chicken. I have a feeling this recipe will be my first foray into smoking at home.
Ribs are another smoker staple. Again, it's really all about the process to get great ribs in your smoker, and this recipe gives you a good guide and explanation about the steps.
You'll need a small spray bottle to apply a "mop" that keeps the ribs moist while smoking. The ribs should be prepped the night before smoking, with a mustard rub to impart flavor. Depending on your smoker and the style and size of your ribs, they should smoke for about 5 hours.
Dan Delaney is a Brooklyn, NY, restauranteur with a fascinating story of how he came to be a Texas-style BBQ expert in Brooklyn. Here, he shares a recipe and tips along with some absolutely mouth-watering photos for a classic, Texas-style brisket.
Beef brisket is one of the best known smoked foods. Be warned, however—brisket success takes some trial and error. Brisket is one of the tougher things to do on your own, so you may want to leave this one until you've had a bit more experience with your smoker. It can be eaten on its own, or can be the foundation of a number of great meals, such as a classic smoked meat sandwich (a favorite indulgence of mine when I lived in Montreal!).
I especially love the idea of smoking a whole turkey for a holiday meal, as a nice variation from roasting it in the oven. Plus, freeing up space in the oven to make all the side dishes would be a great help (although you should note that you can't put your stuffing in the turkey if you're smoking it—the stuffing keeps the internal temperature of the bird too low, making it unsafe!).
For this recipe, your turkey should be prepped and rubbed a couple of days in advance to give it a great flavor. The actual smoking time will vary, but they estimate about 25-30 minutes/pound. This guide offers suggestions for all different types of smokers.
While smoking usually conjures up images of large, tough cuts of meat, smoked salmon is also a delicious experiment for your smoking adventures. I love smoked salmon on a bagel with cream cheese for a luxurious brunch on a Sunday morning.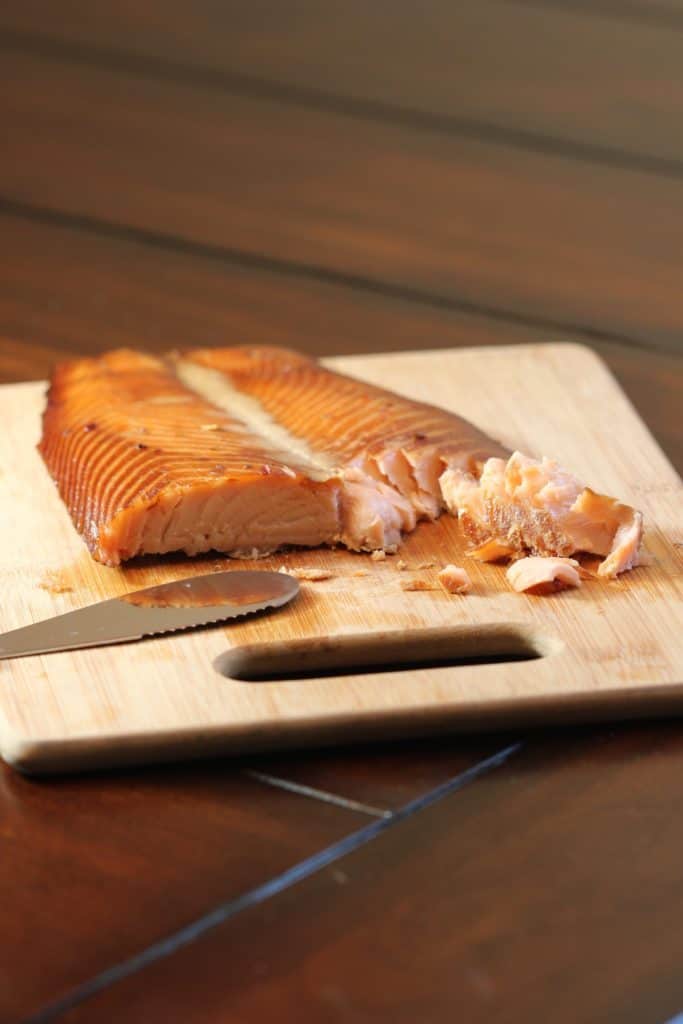 This is a clever preparation—by first curing the salmon in a homemade brine, the fish gains a lot of flavor and dries out a bit for the smoking process. This recipe explains more about how this works, and gives you a good set of instructions for successfully smoking your own salmon at home.
Smoked cheese? Yes, please! It sounds improbable, but at the lowest possible temperatures, you can boost certain types of cheeses with authentic smokiness. Proof that a smoker can make something that's already awesome even more awesome.
Smoker Cookbooks
Smoking is a simple cooking process, but it takes practice to develop a level of comfort and expertise. So if you really want to become a smoking expert and make the most use out of your smoker, I recommend investing in a good cookbook. Let's take a look at some of the options.
by Aaron Franklin and Jordan Mackay – 
Franklin Barbecue is one of the world's most famous BBQ joints, located in Austin, Texas. This is the book if you want to become a great backyard smoker.
This book is more of a how-to for traditional barbecue smoking than a recipe book. But it's a good approach—if you understand the fundamentals and get into the serious process of smoking and true barbecue, it's less about following recipes and more about following your understanding of what's happening. Do note that the information is not as applicable for electric smokers.
by Stephen Raichlen – 
This collection of recipes and smoking tips covers all stages of a meal, from appetizers to dessert, with international-inspired recipes as well. I had no idea you could smoke some of the foods covered in this book, so if you really want to test the limits of your smoker, this is a great guide for thorough experimentation! It's not gimmicky—reviewers note that the recipes really work, with clear instructions and delicious flavor pairings.
by Jeff Phillips – 
Phillips is the author of smoking-meat.com, a website with a huge collection of recipes and information about smoking. This book comes from a place of the true average backyard home cook. As such, he covers information about all different types of smokers, adapting the recipes for each.
by Cheryl and Bill Jamison  – 
This book is frequently recommended on forums and cooking websites as an excellent guide from smoking and grilling. It gives some information on the basics of smoking as well as a bunch of recipes to test out. I like that they also talk about smoking food in international cuisines—while smoking barbecue is an American traditions, other cultures have smoked food, too!
Get Smoking!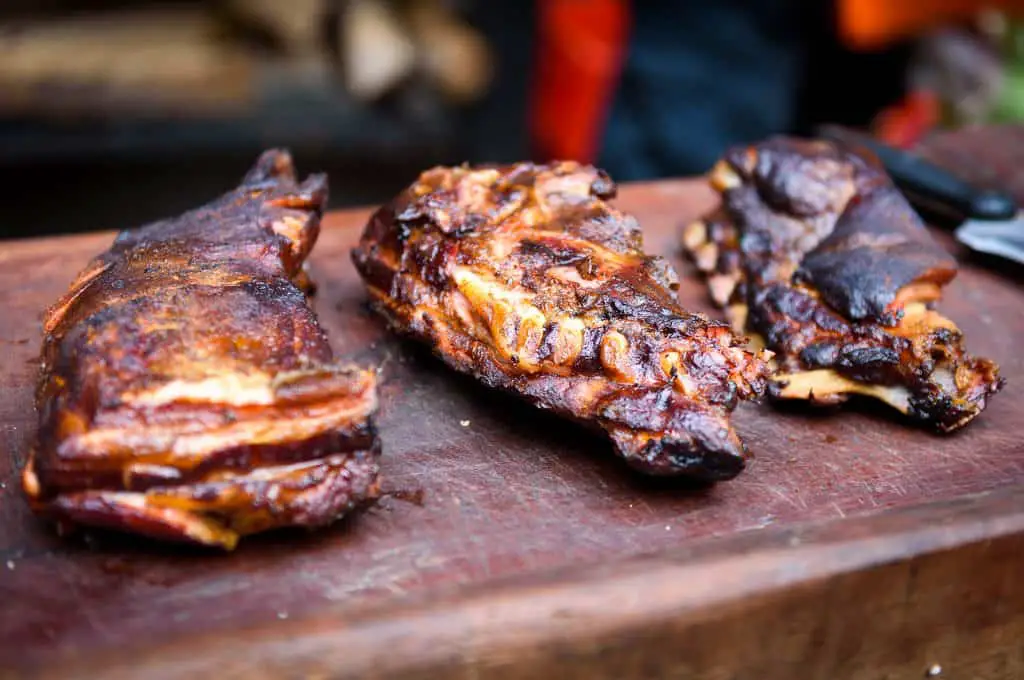 If you have invested in a smoker already (or perhaps built one?!) or are thinking of it, you'll want a great cookbook to help you make the most of your interest in this style of cooking.
If you're a total newbie to smoking, Smoking Meat is a great introduction for the beginner. Franklin Barbecue is the book for you if you want to become an expert pitmaster in traditional smoking—many consider it the Bible of smoking food. If you are comfortable with your smoker and want a large variety of recipes to work on, Project Smoke will give you recipes for things you never even knew you could smoke.
Are you into smoking? Let us know about your smoking adventures!