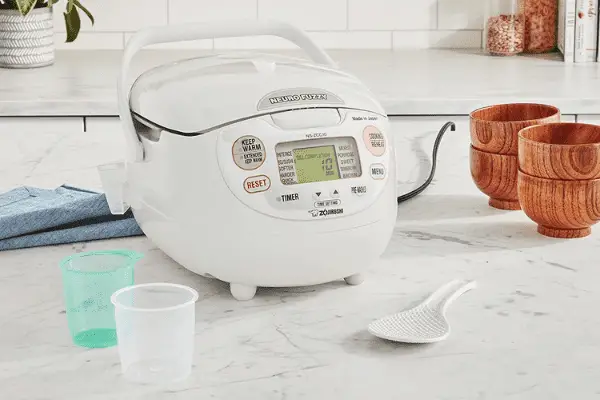 Whether you eat it with every meal or have it on occasion as a side dish, rice is always a great source of carbohydrates. If you want rice that comes out perfect and fluffy every single time, you need to get a rice cooker. There are plenty of rice cookers on the market, but it is important to choose the best rice cooker for your kitchen. Here are the top 5 rice cooker models that will guarantee perfect rice with every use.
Zojirushi Neuro Fuzzy Rice Cooker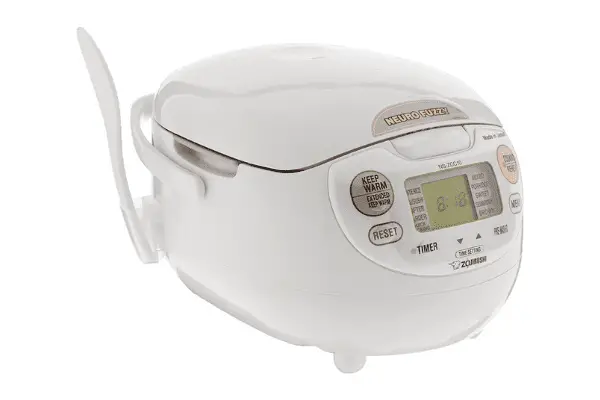 When it comes to the best rice cooker that is great for short-grain, it is hard to beat Zojirushi. The brand is a well-known brand for rice cookers and is excellent for Japanese rice. This model comes with multiple automatic programs that allow you to cook different types of grains with ease. While it is a great rice cooker overall, it does take a longer time to cook, and the timer does not display the cooking time. However, if you can look past that small detail, this Zojirushi rice cooker is the best you can get for your kitchen.
Pros
Cons
Automatic programs and adjustments
Slow cooking time
Retractable power cord
The timer doesn't display the total cooking time
Can be used to cook a variety of grains
Inner handles can get too hot
Detachable inner lid
Toshiba Low Carb Digital Programmable Multi-Functional Rice Cooker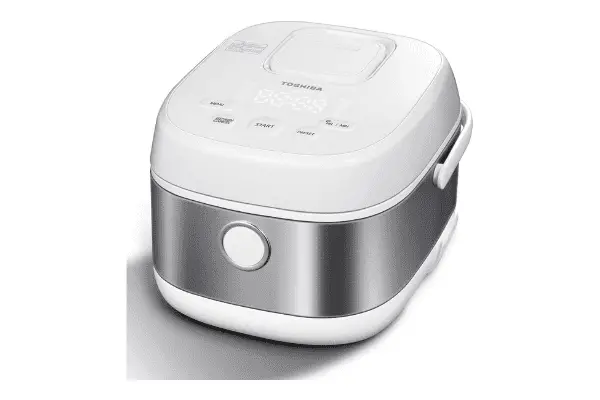 Rice is a high-carb food, which is why many people avoid eating it. However, there are plenty of rice cookers on the market that claims to be able to reduce the number of carbs in the rice by a certain method, and this Toshiba rice cooker is one of them. It can reduce the carbs in the rice, as well as prepare a variety of other food in various methods. The pot is made of a non-stick material that is easy to clean and dishwasher safe.
Pros
Cons
Delay timer function for automatic cooking
Cooking small amounts of rice can be difficult because it might burn
Can be used as a steamer, slow cooker, and food warmer
The non-stick inner pot is dishwasher safe
Quick-cooking function
Panasonic SR-DF101 5-cup Multi-Cooker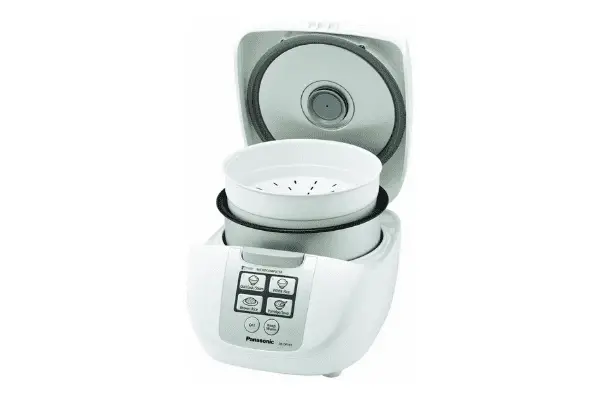 The rice cookers products from Panasonic are the top choice for Asian homes and this multi-cooker is great for rice and all sorts of dishes. Besides cooking rice and congee, you can also use this multi-cooker to prepare oatmeal and other hot cereal. The rice cooker also has an automatic shutoff function that prevents your rice from overcooking, and there is the keep warm function to make sure everything stays nice and hot until mealtime. The only downside is the lack of display and alerting alarm, but everything is a major plus.
Pros
Cons
Detachable power cord
No display to show cooking time
Keep-warm and auto-shutoff functions
No alarm to alert when the cooking is finished
Non-stick interior
Instant Pot Zest Plus Rice Cooker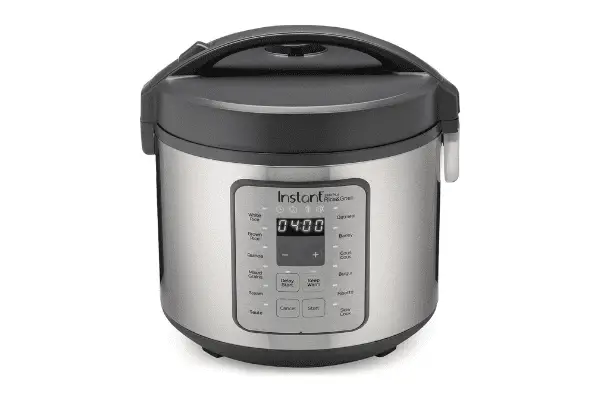 Instant Pot is more known as a multicooker but if you are looking to cook some rice, you can check out the brand's Zest Plus Rice Cooker. It is a large capacity rice cooker that can make up to 20 cups of rice in one go. You can use it to cook a variety of rice and grains, including brown rice, barley, and quinoa. The non-stick pot is coated with ceramic, making it easy to clean. Unfortunately, it does not come with pressure cooking with most Instant Pots, so there may be certain dishes that you cannot prepare with this rice cooker.
Pros
Cons
Non-stick ceramic coated pot is easy to clean
Doesn't have pressure cooking like other Instant Pot models
Large capacity
Pre-programmed settings to perfectly cook 13 kinds of grains
Tiger JAX-T10U-K Micom Rice Cooker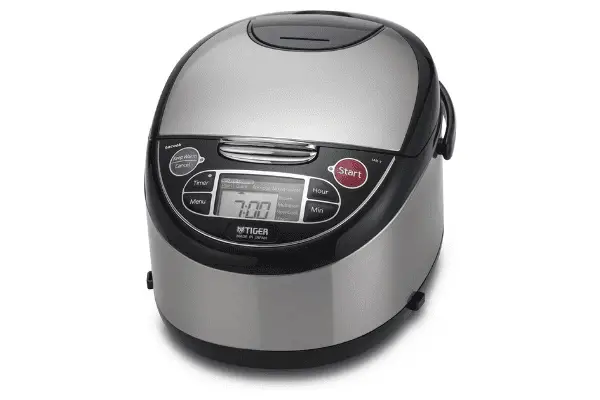 Tiger brand rice cookers are another favorite of Asian households, and this model is great for when you are strapped for time. The rice cooker features a built-in synchro-cooking function that allows you to cook the rice and another dish at the same time, without compromising on the taste of either food. There are also plenty of cooking functions available for different types of grains and dishes. However, the rice cooker does not seem to have a condensation collector which means that the rice cannot be left in the pot for too long.
| | |
| --- | --- |
| Pros | Cons |
| Detachable steam cap | Non-retractable power cord |
| Built-in synchro-cooking function that lets you cook rice and a main dish | Uses a lithium battery which needs to be replaced every few years |
| 4-In-1 functions and 10 computerized cooking menu settings | No condensation collector |