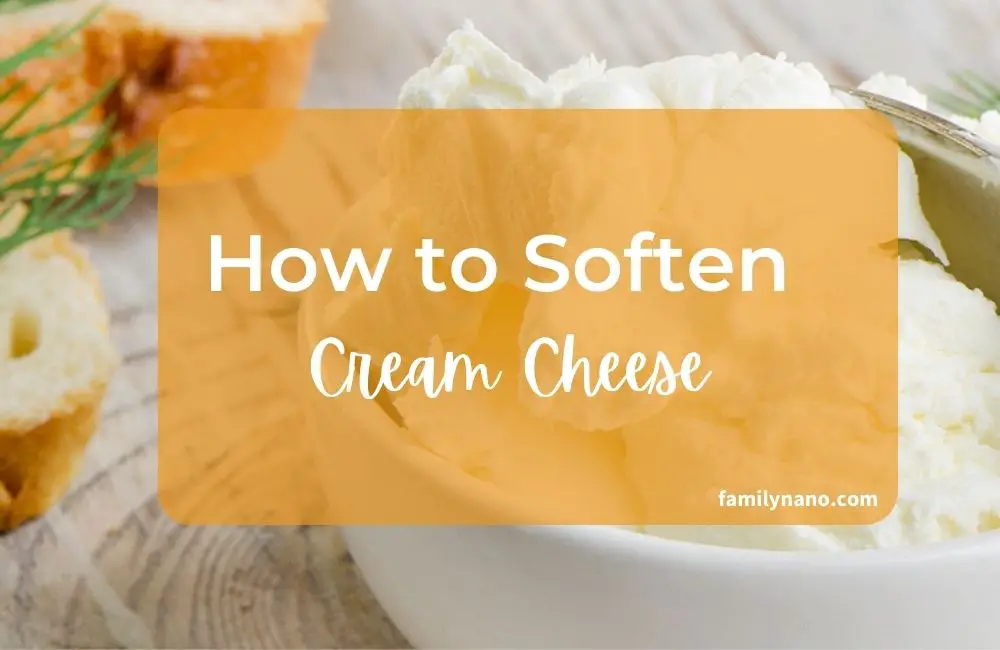 As a busy mom of young children, I often find myself going the extra step in creating meals for my family from scratch. There are occasions when life gets in the way and the pre-planning for meals does not go as planned and you are stuck finding shortcuts to unforeseen challenges. This article will walk you through 5 different options on how to soften cream cheese.

So, when faced with an instruction to soften cream cheese before adding to your other ingredients, you may just have a worried look on your face. No worries here though. We have put together an easy step-by-step guide to help you along with this process. So, let us get going.
Accessories Needed to Soften Cream Cheese
There are various tips on how to soften cream cheese for mixing and we will run through those shortly.
For now, this is what you will need for each option:

Soften Cream Cheese in The Microwave
Soften Cream Cheese with Warm Water
Cooled kettle water or lukewarm water from the tap
A glass or ceramic bowl
Soften Cream Cheese by Thinning
Milk
Cream
Melted butter
Lemon juice
A spoon
Soften Cream Cheese by Mixing
A glass or ceramic bowl
Marshmallow Fluff like Cool Whip or any variety you can find
Or mascarpone
Soften Cream Cheese by The Blending
An electric beater
A spoon for scraping
We will give you all the options step-by-step but as a preferred method we do choose the Hot Water Option. This is the most natural manner in which to smooth out your cream cheese. There is no adding in of other ingredients which can sometimes smooth it down too much or change the taste of your cream cheese.
No one method is wrong or right, but that is our preference. However, when in a hurry, and the guests are a-coming, try one of the quicker alternatives from our list. No one will wiser to it. Only you!
1. The Microwave Option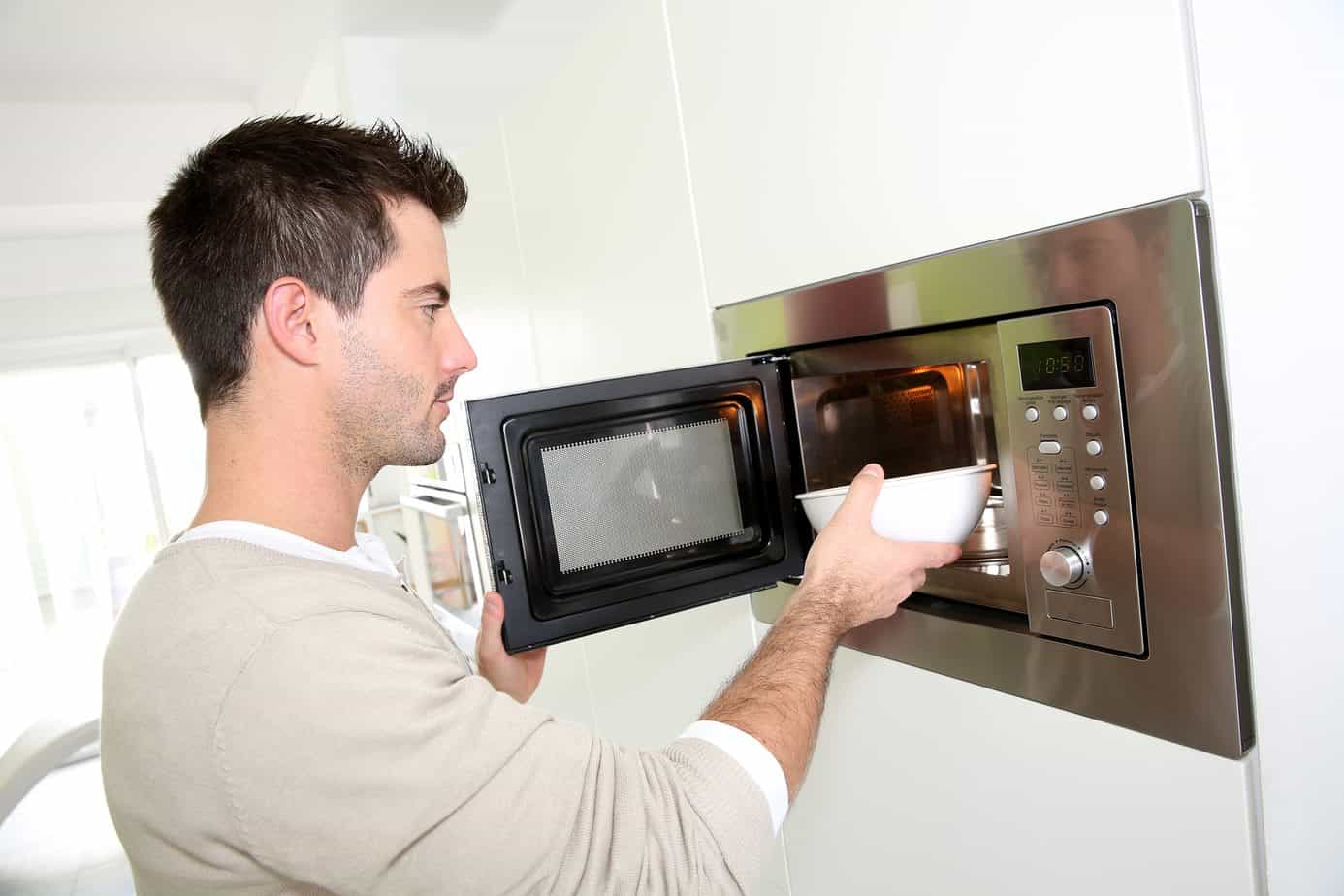 Step 1 – scoop out the desired amount of cream cheese
Step 2 – place the cream cheese into a microwavable bowl
Step 3 – place the bowl into the microwave
Step 4 – microwave on high for 30 seconds
Step 5 – check after 30 seconds and push down into the cream cheese with the back of a spoon
Step 6 – keep microwaving in 10 second bursts till the cream cheese is
softened sufficiently
Note – Be careful not to overheat the cream cheese as it will burn and the taste and consistancy will be ruined

2. The Hot Water Option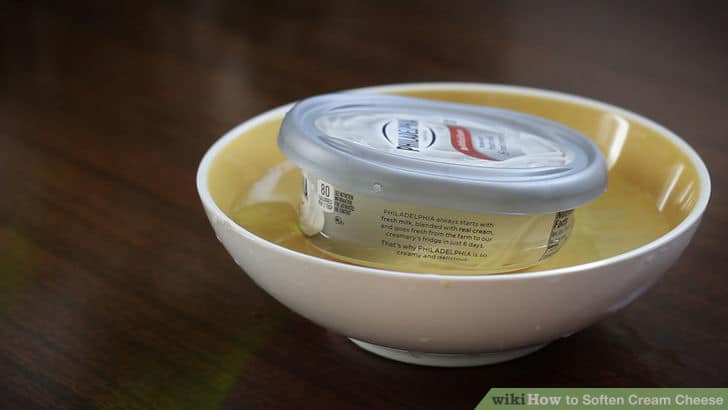 Step 1 – either boil the kettle and wait for water to cool to lukewarm or pour lukewarm water from the tap into a glass or ceramic bowl
Step 2 – place your sealed cream cheese container into the bowl of lukewarm water
Step 3 – give it about 10 minutes then check to see if cream cheese is softened by opening and pressing down with the flat of a spoon
Step 4 – if not, then leave it for a little long and/or top up with more lukewarm water
Note – this method does take a little longer but is the most natural method to use

3. The Thinning Option
Step 1 – scoop out the desired amount of cream cheese into a glass or ceramic bowl
Step 2 – dependent on which ingredient you would prefer, put a little of this into the bowl (just a little) and mix with a spoon till the consistancy is smoother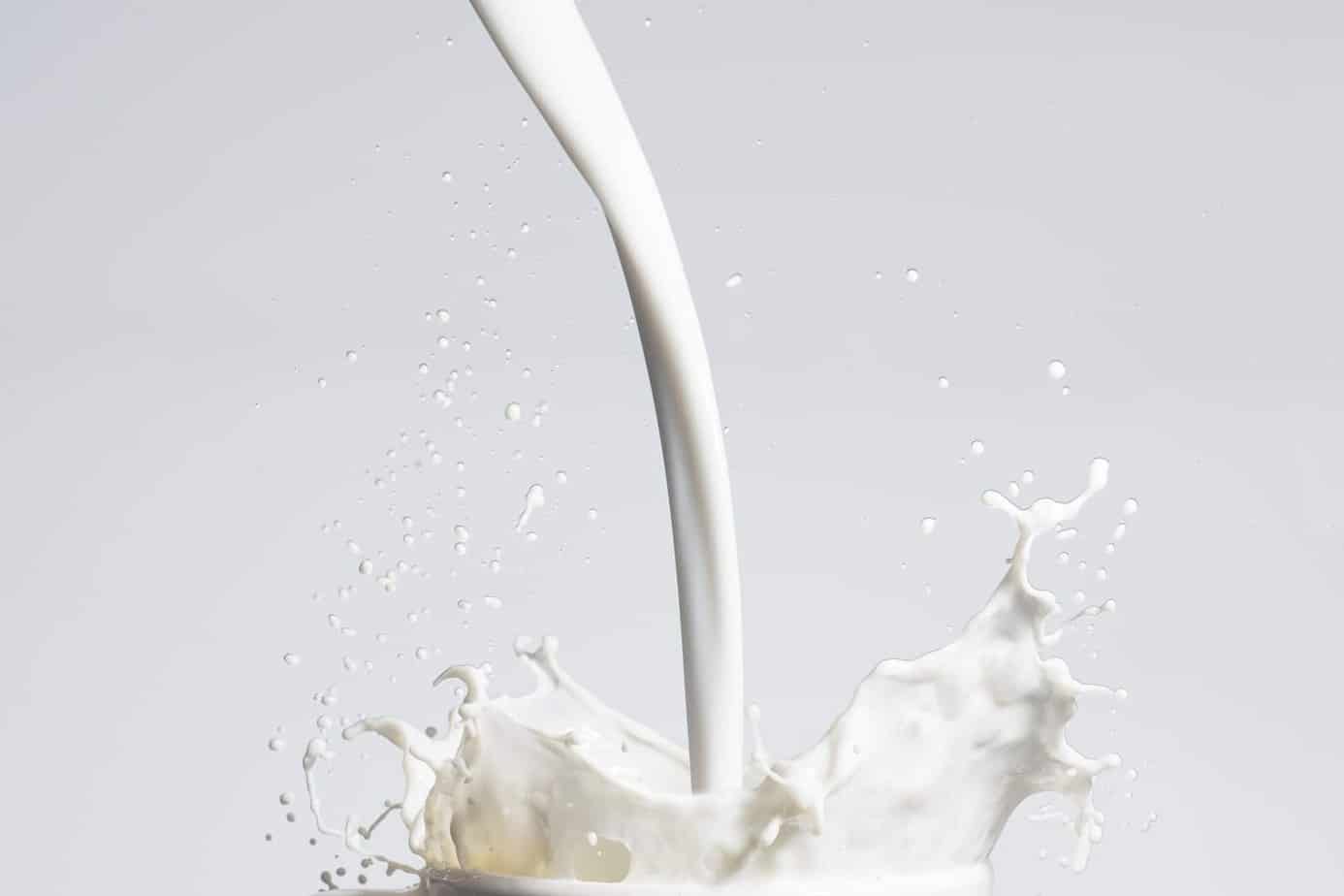 Note – Milk and cream will not change the taste of your cream cheese
Melted butter will change the taste slightly, so best to use unsalted butter
Lemon Juice will give your cream cheese a slightly acidic and tarty taste, but is then perfect for sour deserts or frosting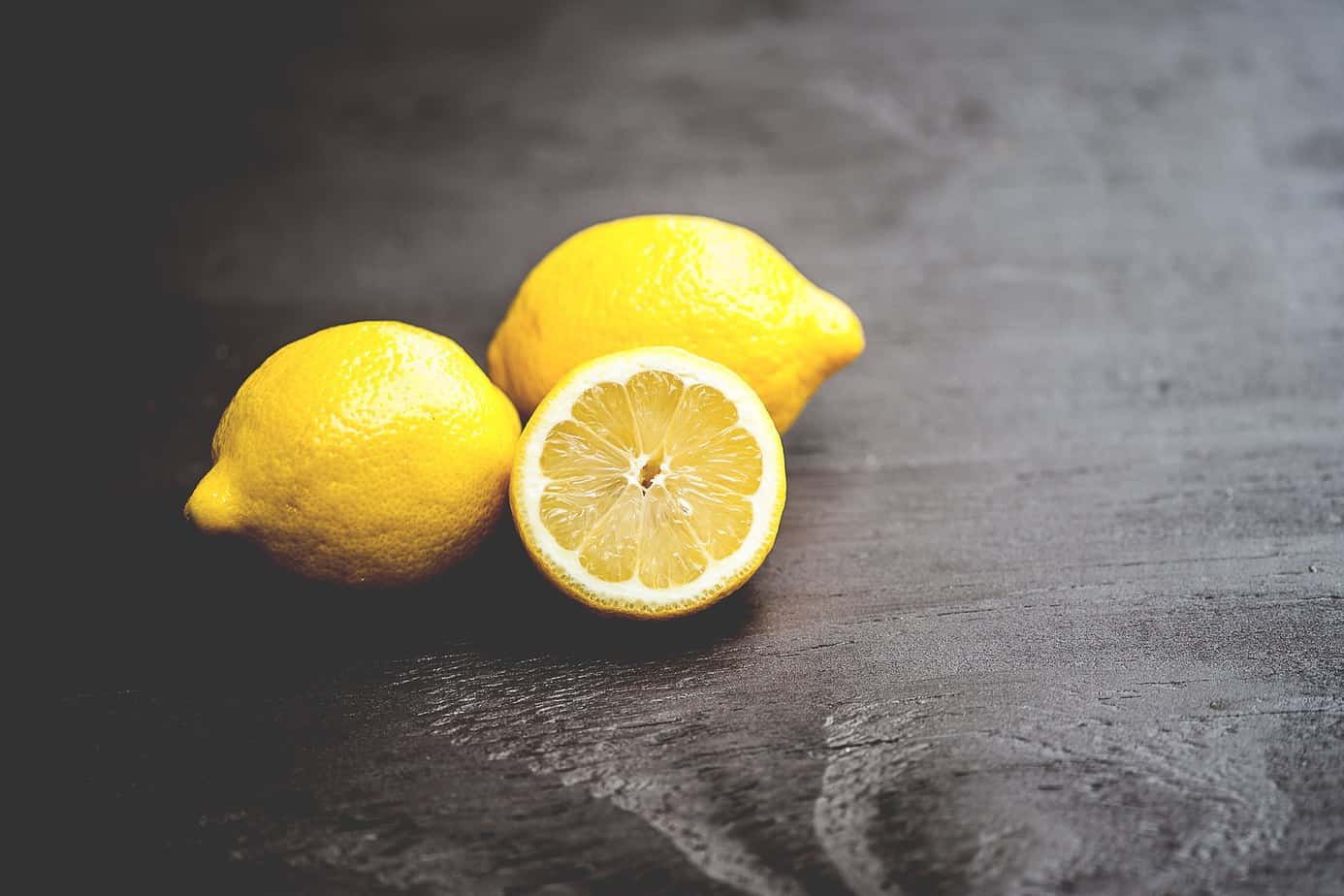 4. The Mixing Option
Step 1 – scoop out the desired amount of cream cheese into a glass or ceramic bowl
Step 2 – scoop a little of either marshmallow fluff or mascarpone (a level teaspoon) into the cream cheese
Step 3 – mix with a spoon till smooth and creamy
Note – both ingredients are sweet and will make your cream cheese lose its tarty, sour taste, so would be good for frosting or cake icing options

5. The Blending Option
Step 1 – scoop out the desired amount of cream cheese into a plastic bowl deep enough to take a blender
Step 2 – holding the bowl firmly blend on low and increase speed without splashing the cream cheese out
Step 3 – you can add a little water just to get the consistancy really smooth
Step 4 – use the spoon to scrape the remaining cream cheese from the blender points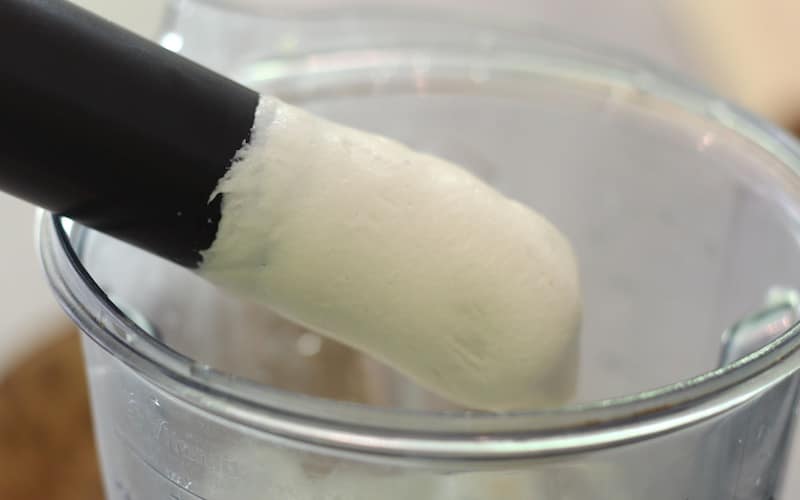 In short, if you have forgotten to take the cream cheese out of the fridge or freezer and need to smooth it out in a hurry for your next creative baking project, you now have 5 awesome options to choose from.
Baking is an artform and many find it a cumbersome process, what with all the measuring, checking and analyzing, so finding quick and easy ways to speed up your project, is always a godsend.

How to soften cream cheese couldn't be easier with our 5 super methods.
We hope you enjoyed our little tutorial and if you did, please share with like-minded bakers or foodies. We would also love to hear from you, so pop us a comment and tell us about your latest baking endeavors. Check out this article if you are looking to save and prolong extra cream cheese. You can always freeze it!