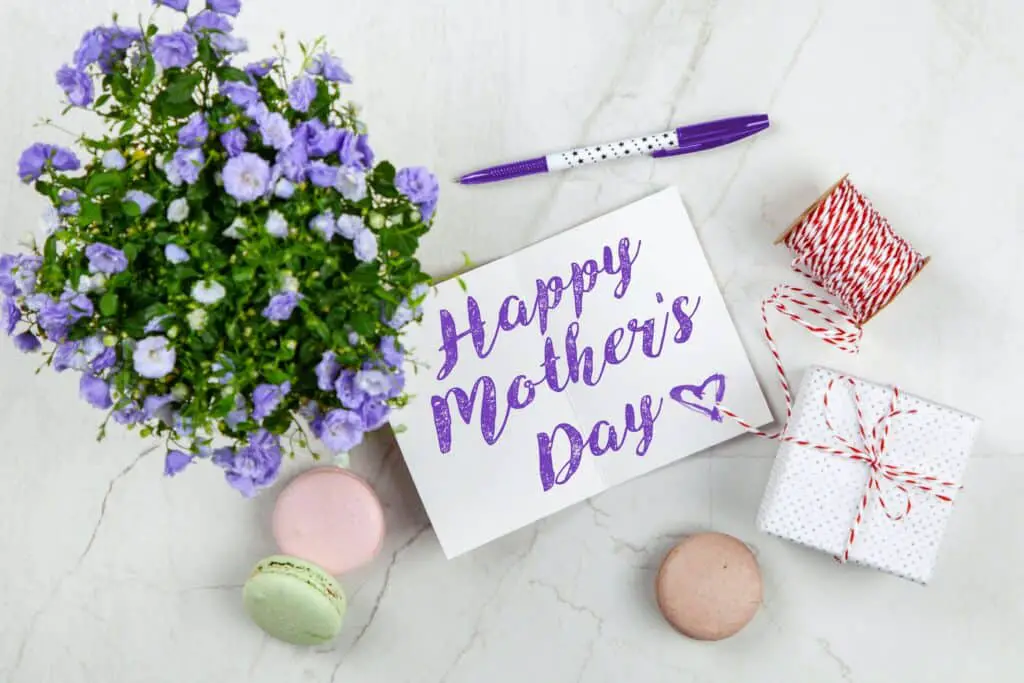 Not all moms are into cooking, but there's no denying that some of the best dishes we all remember enjoying throughout our lives have come from mama's kitchen.  Some say that mom meals are so tasty because they're made with love.  That might be true, but with the meteoric rise of popular home cooking shows and effortless access to wildly creative recipes online – moms continue to up their culinary games and still remain some of the most impressive cooks in the kitchen.  Sound familiar? If you have a foodie mom who loves to cook and is always aiming for her next culinary triumph, read on for some smashing ideas on how to treat your foodie mom on Mother's Day this year.
Honor Mom's Recipes
Most moms have a stash of go-to recipes, and very often, these golden instructions for yummy concoctions typically get stained, crinkled, or worn from years of use.  This Mother's Day, consider resurrecting and preserving those classic family recipes.  
You can do this by transferring recipes onto laminated recipe cards and presenting them to Mom in a decorative recipe box.  Or, you can digitize her recipes so they can forever be printed, reprinted, or accessed from a computer, phone, or tablet.  Mom will love her old-time favorite recipes in a fresh, new format.
Go Go Gadget or Upgrade Mom's Cooking Tools
Most home cooks can't resist procuring the latest cooking tool or culinary gadget, and mom's who love to cook are no exception.  If you know your mom would swoon over the latest air fryer or be elated to own a new Kitchen Aid mixer – then that's a great gift for her on Mother's Day.  However, what if mom is averse to tech in the kitchen?  
If that's the case, think about items in Mom's kitchen that need an upgrade.  Perhaps she could use a set of highly crafted kitchen knives.  Or maybe Mamma could use a new appliance like an updated oven or refrigerator.   Give thought to what your mom really needs and what she would truly enjoy seeing in her kitchen, and there's your recipe for a great Mother's Day gift. 
Give Her Kitchen a Facelift
While we're talking about upgrading moms cooking tools, why not take it a step further and revolutionize her entire kitchen?  Imagine your mother beaming with joy when you surprise her with a whole kitchen makeover!  
Say you don't have a budget for an entire kitchen updo for Mom? That's okay, improvements don't have to be extravagant or break your bank account.  An inexpensive paint job, adding a few potted herbs on the windowsill, maybe a few window treatments, or adding new accents around the kitchen can make a huge difference.  Plus, kitchen upgrades will make cooking in her kitchen a dream come true for your mom.
Give Mom a Break
While mom may be a dynamo in the kitchen, and she may love to cook – one of the biggest gifts you can give her for Mother's Day is a day off from pots, pans, and prepping food.  With that in mind, consider cooking a meal for her so she can put her feet up and enjoy her special day.  And if you don't share the same knack for cooking as your mom has, then you can give her a foodie gift.  
Think about getting her a food basket stuffed with her favorite goodies.  For instance, Mom will love sharing a batch of custom-made gourmet goodies for Mother's Day with you or enjoy sampling morsels on a luxurious charcuterie board.  Giving the gift of a meal or her favorite foods while mom relaxes on her special day is a perfect gift for any busy mom. 
Conclusion
In closing, we hope these ideas on ways to treat your mom on Mother's Day inspire you to go beyond traditional gift-giving and present her something thoughtful, unique, and special.  Whether you go extravagant with a kitchen overhaul or opt to prepare her a simple but heartfelt meal, mom is certain to love being lavished and fussed over on the day devoted all to her.  However you choose to recognize her, we wish you a happy Mother's Day!