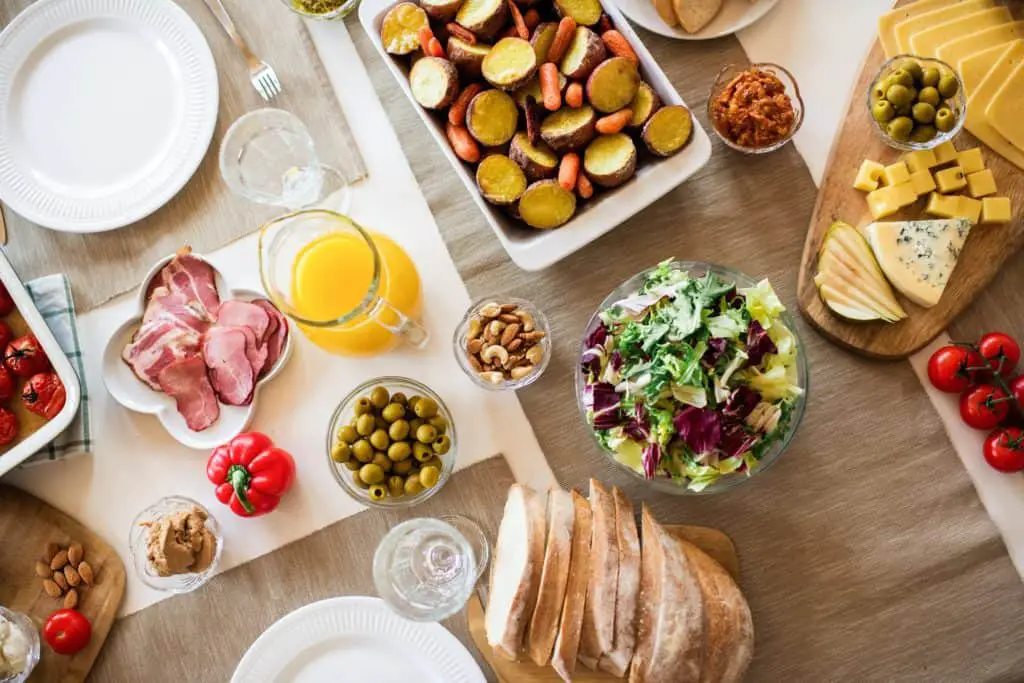 Are you nervous about hosting an upcoming event? Whether you're preparing for a family dinner, having a few friends over, or entertaining colleagues at your home, it's natural to be a bit on edge. If your guests are going to have a good time, you've got a lot to get done. You have to clean the house, spruce up the decor, create the perfect table setting, and think of fun and exciting activities to keep everyone engaged. More importantly, you have to decide on a menu. 
No event or gathering is complete without a delicious meal and refreshing beverages. Whether you're having it catered or preparing the meal yourself, you have to ensure that you get it just right. Although it may seem impossible to pull off, these tips will help you pull off the perfect menu – no matter what the occasion. 
Go With What You Know
While you want to wow your guests, going too far away from what you know isn't ideal. Imagine trying a new recipe or getting food from a restaurant you've never tried. So many things could go wrong. If you mess up the meal or the food isn't great, it can leave a bad taste in your guests' mouths. 
When deciding on a menu for any event, go with what you know. Think of dishes you're good at preparing or order food from a restaurant you love. That way, you have more confidence that your guests will enjoy their meals. 
Follow The Theme
Does your event have a theme? Perhaps you're planning a gathering around a particular time of year? If that's the case, you can reduce your stress by creating a menu that compliments the overall vibe. For example, you could serve ham or lamb chops with mashed potatoes and seasonal mixed veggies for an Easter dinner. You might go with a Mexican theme and serve tacos, enchiladas, and margaritas if you're inviting your friends. 
Consider Your Audience
Another way to put together an excellent menu for any occasion is to consider your audience. If you're planning a birthday party for a child, chances are they're not going to be interested in eating filet mignon, beef wellington, or smoked salmon with a creamy avocado sauce. They'd probably prefer more kid-friendly menu items like hamburgers, chicken fingers, hot dogs, fries, or fresh veggies and dip. 
Remember Health Restrictions
When preparing a menu, you must never forget common health restrictions. You don't want to serve things your guests can't partake in. The number one rule of thumb is to ensure you have a vegetarian or vegan option, as many people have given up meat. If you have guests with certain religious beliefs, you may need to have options that exclude pork. Another health consideration to keep in mind is addictions. 
Let's say a loved one struggled with adverse effects from long-term alcohol abuse like sexual dysfunction, organ damage, cancer, or wet brain, and you only serve adult beverages. It could tempt them to drink again, making matters worse. Therefore, you must ensure you've considered their needs by serving delicious yet non-alcoholic drinks.
Plan In Advance
Believe it or not, putting together a menu is one of the most strenuous parts of being a host. The longer you wait, the more stress you put on yourself to ensure you can pull it off. That's why you shouldn't procrastinate. Once you've set the date, begin thinking of menu ideas. Advanced planning gives you time to shop for items you need for your kitchen or pantry. If you're having the event catered, it gives the chef and their crew time to prepare the large order. 
Don't let menu prep stress you out. Although trying to find food and drink options that accommodate the needs of your guests sounds intimidating, it doesn't have to be. If you start early enough and use the suggestions listed above as your guide, you'll have no problem putting together a menu that everyone will appreciate.