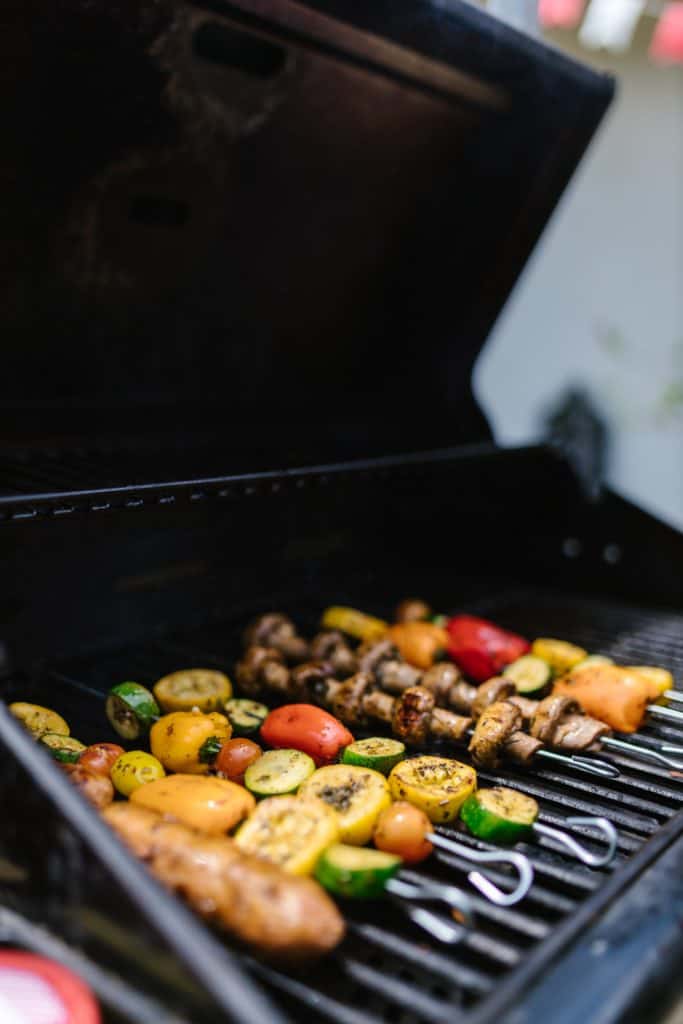 End-of-summer barbeques are bittersweet. They mark the closure of summer and often the start of the fall and winter holiday seasons. They mark the start of school for families with children and the final months of the year. Going to a barbeque is a great opportunity to spend time with family and friends and to relax before things start getting busier for the school year. But going to a barbeque can leave people feeling like they aren't bringing enough, or they don't want to simply bring a bag of chips and call it good. Here are some things you can bring to an end-of-summer barbeque.
A Host Gift
Most people simply think about contributing to the food at the party. But some people love to take it a step further to appreciate the host for opening their home and inviting everyone over. The tradition of bringing a host gift has fallen by the wayside in many ways, but it doesn't mean you can't start the tradition in your circle of influence. Some people buy greeting cards with a quick message written on them to express gratitude. Others include a gift card or a fun item like a lawn toy or other outdoor game. Be sure to stick around after the party if you can to help the host clean the kitchen. Having people over can be a joy, but it also leaves a big mess. Offering help cleaning can in and of itself be an excellent host gift.
Your Favorite Side Dish
Sure, bringing a bag of chips will add food to the mix, but if you have the time, why not also bring along your favorite homemade dip or sauce to go along with it? People become known for their unique side dishes that make barbeque time truly special. These side dishes can make barbeque food go from the mundane to something amazing and delicious to look forward to when people know you'll be there. Think through easy casseroles, chicken and cheese dips, crockpot little smokies, and more. All of these are perfect for barbeques.
A Sweet Dessert
Yes, the main event for a barbeque is typically the meat, especially if the host is known for their smoking or grilling expertise. But a sweet dessert complements an outdoor barbeque in a wonderful way. Take advantage of fruits and incorporate them into your dessert. Watermelon, cantaloupe, and even some late summer berries go perfect on a fruit pizza or into a delicately layered parfait or crumble.
Unique Burger Toppings
Everyone wants to make the perfect burger. The best burgers always start with fresh ground beef instead of the premade freezer ones. In addition to using quality meat, you also need to season it well. A good burger often starts with salt, pepper, and garlic powder for a basic flavor profile that will work with any toppings. Once you have the perfect burger, you can think beyond lettuce, tomatoes, onions, and relish.
Why not bring toppings for a bruschetta burger? People will love the combination of tomato, basil, and mozzarella on top of their normal burger. You could create a spicy burger with jalapenos and pepper jack cheese. These unique toppings can create memorable flavors that people might want to incorporate into their own cooking.
Party Potato Salad
Everyone has their opinions about potato salad. You either love it or hate it and if you do love it, you probably love it a certain way. Some people are on team pickles while others think it's an abomination to potato salad everywhere. The key to a good potato salad is to use fresh ingredients such as potatoes and mayonnaise instead of store-bought salad dressing. Add bacon, eggs, onions, celery, and if you like, even pickles to your potato salad. Some people add in fresh herbs like dill or basil when possible because they give this dish an extra dose of flavor that will leave everyone wanting more.
Mexican Corn on the Cob
If you've ever eaten from a street vendor in Mexico, you'll understand how this corn on the cob is different from what many people eat in the United States. To create this Barbeque twist on Mexican street food, first, you need to get your corn on the cob ready. You can use a corn boil bag or just boil the corn in water with salt and butter, depending on what you have available.
For the Mexican street food version of this recipe, add lime juice to your water along with cayenne pepper, cumin, and cilantro. You could also add chili powder for extra spice. Also, mayonnaise is often added to this version of corn on the cob instead of butter. So, you could easily create a mayonnaise dip to spread on the corn using the cayenne pepper, cumin, and cilantro.