It's getting into winter in the northern United States, and winter is the time of year when I most like to have a cup of soup available. I'm the kind of cook that tends to keep frozen broth and different types of bouillon in the house, so sometimes assembling a soup from scratch is easy. At other times, however, the house is messy, the kids are cranky, and I feel sick. At those points, being able to heat up a quick cup of soup on the stovetop, instead of hauling out the pressure cooker and a bunch of ingredients, can be an absolute life saver.
Because I love soup, I'm pretty picky about the different types and brands out there. My mother is passionately loyal to one brand of soup she can get at our local supermarket, while I'm willing to shop online when necessary, and try a bunch of brands until I find the best chicken noodle, lentil, vegetable, or potato soups.
What I'm looking for in soup
When I want to drink a cup of broth, I usually just add bouillon to water. Cheaper, easier, and gets the job done. When I want a bowl of soup, however, I have a very different set of wants and needs.
Not Too Much Sodium
While I am fairly healthy, I prefer to watch my sodium intake to stay that way. My family has a history of high cholesterol and diabetes, and I've found that eating foods that don't have a lot of added sodium helps me keep my numbers on the healthy side. I've also found that once I stopped eating prepared foods with a lot of sodium, they tasted very salty when I tried them again. I'd rather buy lower sodium versions and add a bit of salt to taste.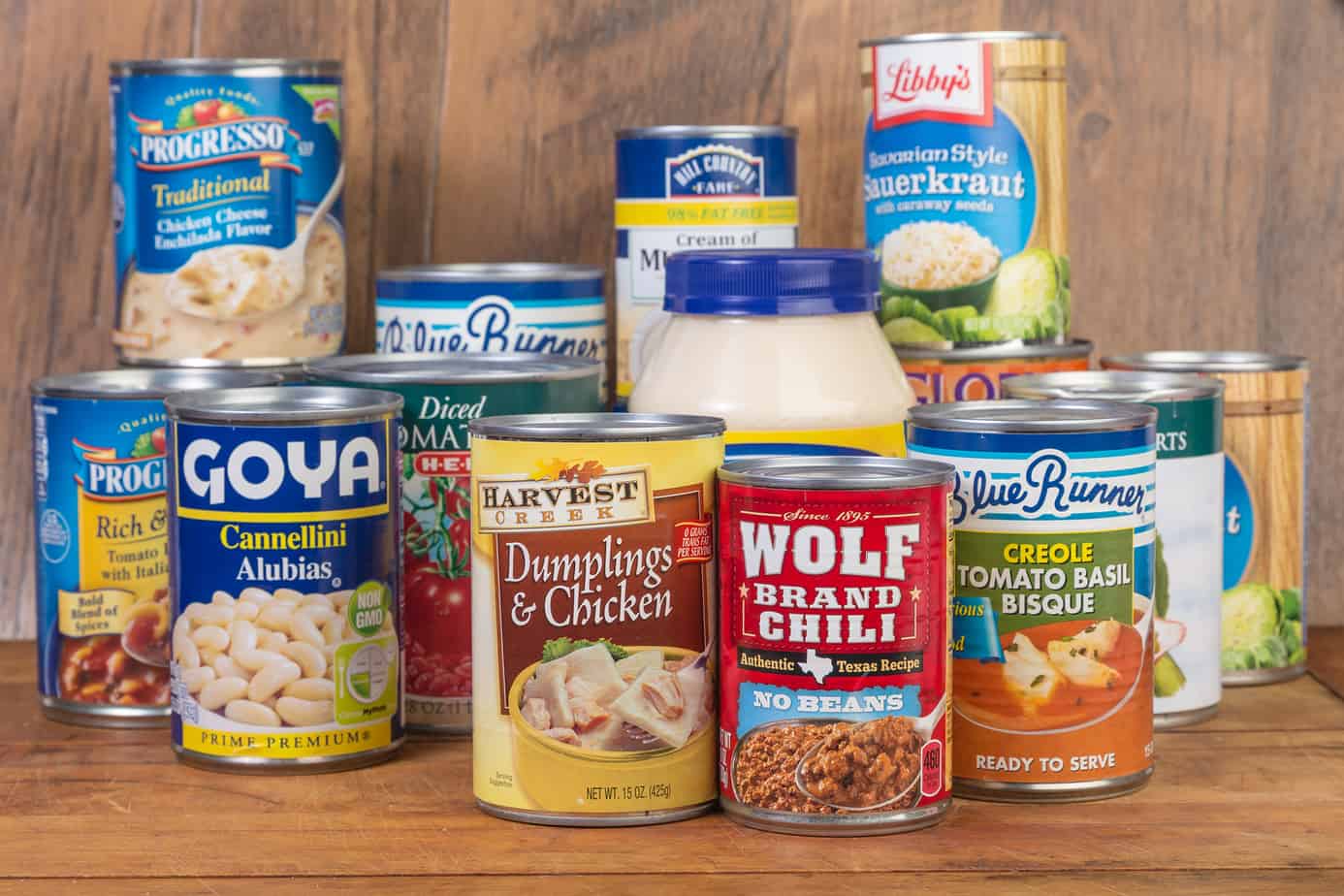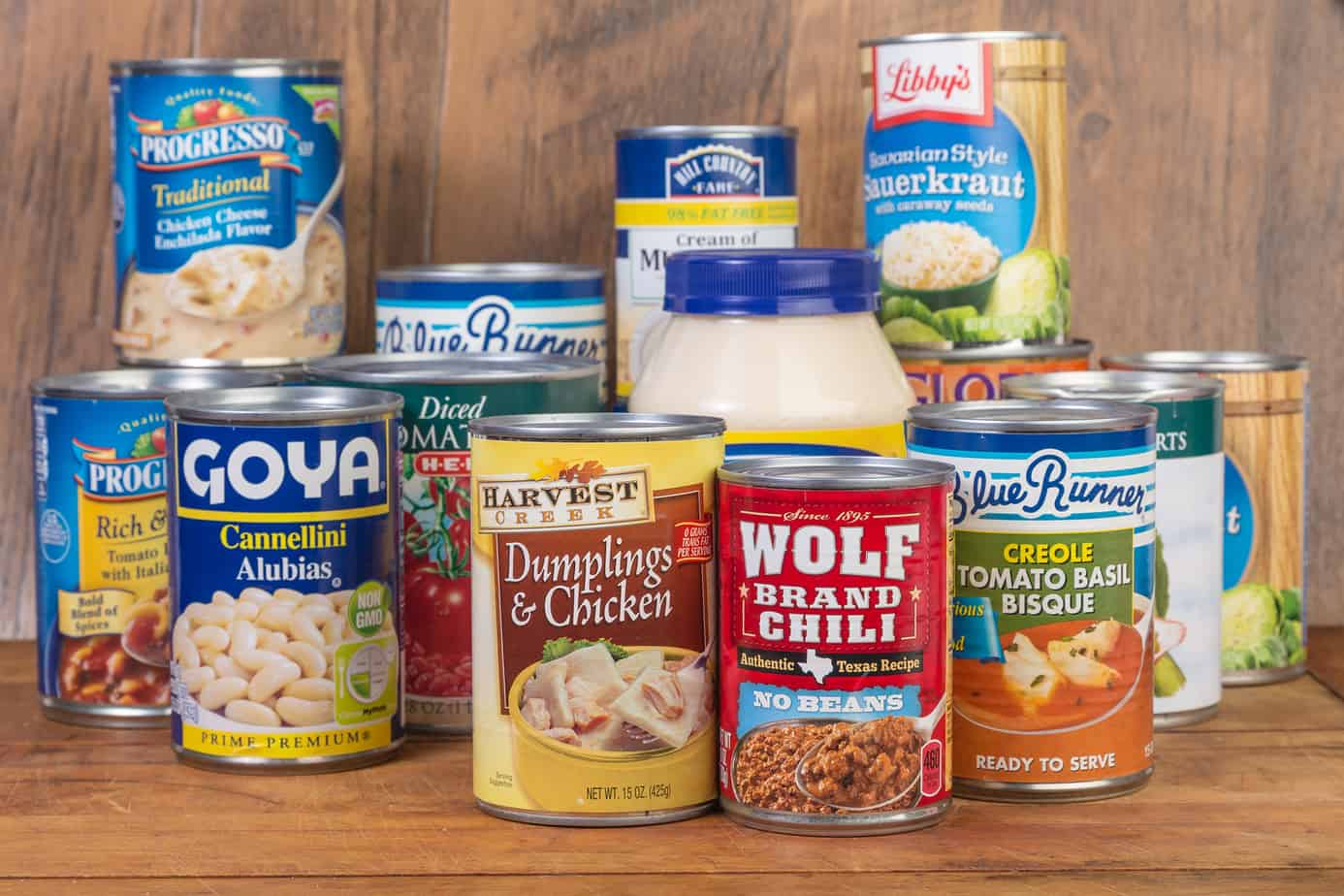 Lots Of Chunks
When I want broth, I want broth. When I want soup, I want noodles, vegetables, or chunks of meat that need to be chewed. I will often have a slice of bread or a crusty roll with my dinner, but I want to feel full at the end of it. I do not want to have add crackers to my soup to get it to be flavorful and delicious.
Plenty Of Liquid
I know this is finicky given the above point, but when I'm shopping for a good soup, I want soup – not stew or curry. Those things are delicious, and I enjoy them at different times. But they're not soup.
Bland Broth Is Better Than Badly Spiced Broth
Since I keep a pretty full kitchen, I'm fine with adding some salt, pepper, and parsley to a soup that isn't well flavored. Covering up a canned taste, however, is almost impossible.
Best Chicken Noodle Soup
Chicken noodle soup, for a lot of Americans, tastes like childhood. Whenever I was home sick, my mother would make me chicken noodle soup for lunch. It tasted warm and healthy, and I would lay on the couch and believe her that it was making my sick body get better. Research has shown that chicken soup may actually reduce cold and flu symptoms while your body fights off the invaders.
I did not actually grow up with homemade chicken soup. Like a lot of kids, I thought I did, but when I asked, it turned out that my mother turned to the soup aisle at the grocery store too. When I went on a quest to find my favorite chicken noodle soup, I started with the brand that was apparently my favorite as a child (Campbell's) but found it disgustingly salty with slimy noodles. I knew someone had to be doing better.
What vegetables go into chicken noodle soup is apparently a subject of great debate in some circles. Some companies focus on carrots; others add carrots and celery; Cup of Noodle even uses corn, which gives it huge points in my book, even though it's a dehydrated soup which is pretty awful.
My favorite chicken noodle soup? Progresso Chicken Noodle. The company actually makes a wide variety of flavors, from low fat and low sodium (marketed as Heart Healthy) to regular to an enchilada flavor. I've liked them all, although their Traditional Chicken Noodle is my favorite. Big swirly noodles that have structure without being mushy, actual bites of chicken that don't taste dried out, and yummy bites of carrot. The broth is a little on the bland side, but that's often the case with low sodium varieties, and I'm fine with adding some spices at home, as I said.
Best Potato Soup
Companies go in a lot of different direction when they're choosing how to market their potato soups. They can get called chowders, baked potato soups, or sometimes loaded potato soup. There are also varieties made with sweet potatoes instead of white potatoes.
Chowders can be especially difficult to successfully can. I loathe condensed soups; I understand the cooking process, but from a texture and visual point of view, I can't get over the part where the gooey mass slides out of the can. I can use these soups in casserole dishes, but they have no place in my lunch.
I am also particular about my potatoes in these soup. I don't mind some of the varieties where the potatoes have been pureed, as long as I can taste the warmth and richness of the potato. If there are potato chunks, however, they can't be mushy, and they can't be grainy. A lot of that has to do with what potatoes the company has chosen to use to create the soup. And again, I don't mind a bit of a bland taste; adding salt and pepper along with some green spices will often fix me up.
Progresso wins again for me with their Loaded Potato with Bacon soup. This is a very creamy soup, and I did need to add some spices to bring the flavor up where I wanted it to be. The bacon means it's more of an occasional treat than a daily meal, but that's all right for me.
If I had a whole family who ate soup, though, I would definitely be buying Bear Creek's Creamy Potato Soup Mix. Despite my distaste for dehydrated soup, this is more like a flavor specific bouillon, and makes an entire pot of soup. You can add chunks of potato, carrot, celery, corn, and cheese, and have a one-pot meal ready to go.
Best Vegetable Soup
Of all the different soups available at your supermarket, deciding on the best vegetable soup is probably the most personal. Do you want noodles or not? What vegetables should be included? Do you want a true vegetable broth, which usually veers towards tomato, or do you want a chicken broth, sacrificing a vegetarian soup? How do you feel about certain vegetables, like peas, onions, or celery? Do you want a pureed soup, or something more chunky?
For myself, although I don't generally like reddish soups, there's something about a really good garden vegetable soup that makes it worth it for me. My favorite is Amy's Organic Soups, Chunky Vegetable. Amy's prepared foods are generally quite good, and their commitment to healthy, high quality ingredients tends to raise their prices compared to other store brands, but the improvement in flavor is often worth it.
This Amy's soup presents a large number of vegetables, all well balanced. Tomatoes, spinach, carrots, green beans, onions, lima beans, celery, and peas are all present. The overall flavor is well balanced, and the flavor of the vegetables is present and clean. When I want a little more oomph, I melt some cheese into the soup for a delicious creamy flavor.
Best Lentil Soup
Lentils – sometimes called split peas – are incredibly good for you. They are rich in protein, folate, and iron, dietary fiber, and many different vitamins and minerals. They are also incredibly quick to cook, and I often add them to other meals, like chili, to boost the fiber and protein and stretch the meal a little bit more. I first encountered lentils through Indian dal. If you haven't had the chance to enjoy dal before, I highly recommend it; the thick stews are based off red or green lentils, seasoned with delicious spices, and then paired with fantastically cooked meats and sauces. Amazing meals.
American lentil soups are often somewhere between a chili and a vegetable soup. They aren't as thick as a chili, and often do not have the hearty meat content, but they also avoid the noodles that sometimes make up a vegetable soup. They are often more filling than a regular vegetable soup, because of the fiber in the lentils. I love to pair them with a rich, hearty, dark bread and a slice of cheese.
My favorite lentil soup is Amy's Organic Light in Sodium Lentil. Along with the lentils, the soup includes celery, carrots, onions, and potatoes. This is one of the few soups I buy where I don't feel compelled to season what comes out of the can; it's delicious as it is, although sometimes I will tweak it based on my mood. I like to add a bit of yellow curry powder sometimes, and then add cooked rice. The soup feels like a full meal that way, and I absolutely adore it.
If you want a more Indian dal experience at home, however, give a try to Tasty Bite Madras Lentils. This isn't going to be as good as going to your local Indian restaurant and ordering fresh, but for a quick microwave meal at work, it does not disappoint. The lentils are cooked until they are quite thick, and mixed with rice and spices for a delicious, satisfying meal.
Which soups do you prefer?
There are so many different soups out there that it can be difficult to know where to start. What you love, someone else might hate; of course, that's part of the beauty of the experience. These are my favorite soups, and I hope you will enjoy them as well!