Planning to whip up a homemade salsa? Well, we will let you in on a little secret—the key to achieving an authentic tasting salsa is using the right kind of tomato.
Over the years, there has already been plenty of debate when it comes to what are the best tomatoes for salsa. Some claim that it should be juicy while others think it should have a paste-like texture. In this article, we will put an end to all these arguments and reveal to you what are the best kinds of tomatoes that you can for your salsa.
Are you ready? Let's get started!
What are the Best Tomatoes for Salsa?
The truth is, there is no right or wrong kind of tomato when it comes to making salsa. This is because the kind of tomato that you should use must be dependent on the type of salsa you are planning to make.
Please be reminded that there are different kinds of salsa – some are thick, and some are juicy. The key to choosing the kind of tomato that you will use is to choose the type of tomato that will suit your recipe.
According to Spruce Eats, here are some of the recommended tomatoes based on the different types of salsa recipes available.
For thick salsa, you can go for these tomato types:
Amish Paste
Viva Italia
Little Mama
Roma
Big Mama
If you want to create a juicier, less thick salsa (like Salsa Cruda or Pico de Gallo), you may want to go for globe tomatoes (also known as slicing tomatoes). Some of the tomato varieties that fall under this category are either Amelia or Celebrity. 
PRO TIP: If you want to add depth of flavor to your salsa, it is best that you use different varieties of tomatoes for your recipe. 
Tips on Getting Good Salsa Out of Your Tomato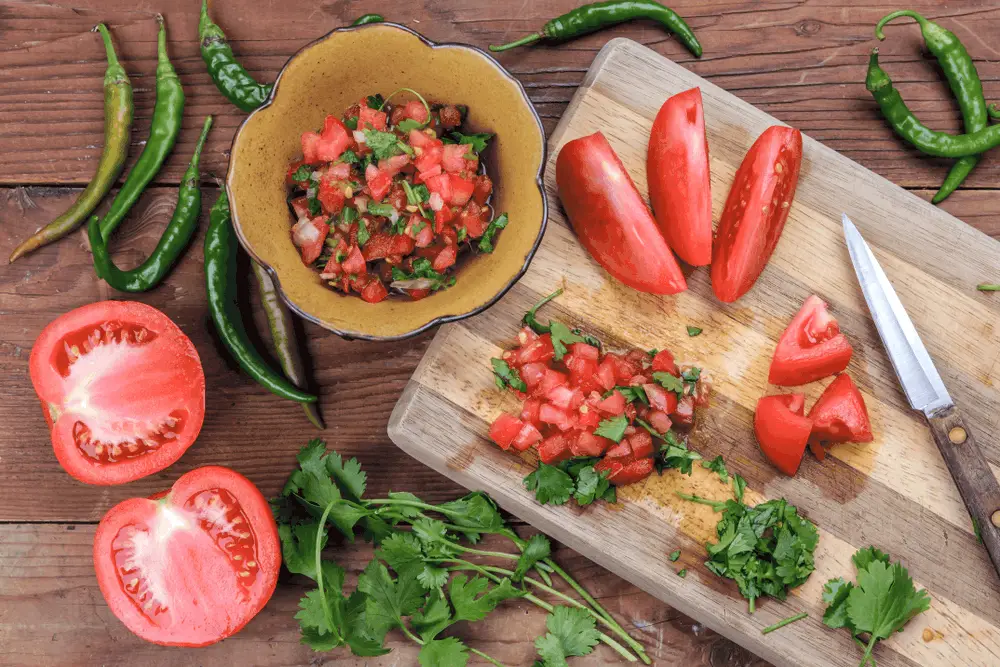 Now that you have found the best tomatoes for salsa, the next thing that we will try to discover is how you can make the most out of your tomatoes.
As we all know, slicing/ globe tomatoes contain more juice and seeds than paste tomatoes. The problem here is, the amount of juice that most of these tomatoes have can make the salsa too watery. You can simply remedy this by slicing them in half horizontally. Afterward, use your fingers to scoop out the gels and seeds and set it aside.
After that, you can proceed with chopping the tomatoes then put those in a colander placed over a bowl to drain the excess water. Do this for 30 minutes.
PRO TIP: You can save the excess juice and turn it into a tomato drink or a Bloody Mary—whichever you like!
For thick and paste-like tomato varieties, you can chop them as is. After all, you do not need them to produce too much juice, right? But if it has been rainy for the past few months, you may want to try the above-mentioned tips when dealing with these tomato types too.
To know how to make good salsa, watch this video
What to Eat with Salsa
Now that you already have your salsa ready, you may be thinking of a few Mexican dishes that you can pair it with. Worry not, we already got your back! Below are some of the fantastic cuisines that would go well with your salsa:
Tacos
Salsa is one of the best things to serve with tacos. In fact, it seems like these two are made for each other because the juiciness and tart-like taste of tomatoes neutralize the too many flavors that you can find in a taco.
If you are looking for a healthy dip for your tacos, salsa is definitely the one that you are looking for.
Chimichangas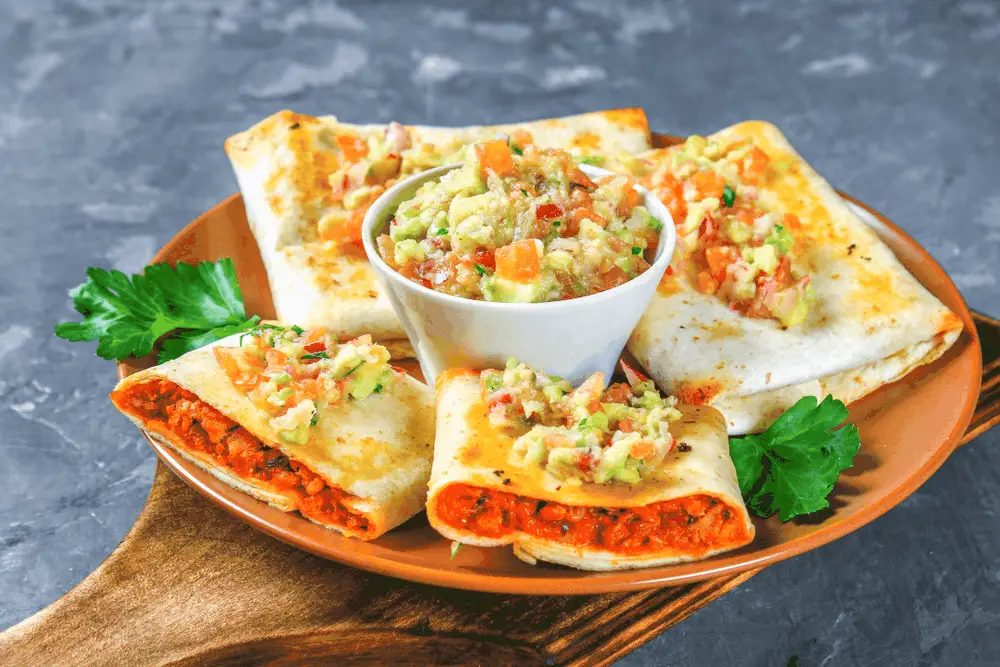 If you a crispy rolled version of tacos, then chimichangas is your best bet. If you don't know what these are, this dish features a large flour tortilla with different fillings (such as salsa, spices, refried beans, cheese, shredded chicken and other types of meat). It is then rolled up like a burrito and either, deep-fried or baked.
After cooking it, it will then be topped with the toppings of your choice. The usual toppings are salsa and sour cream.
Shrimp Cocktail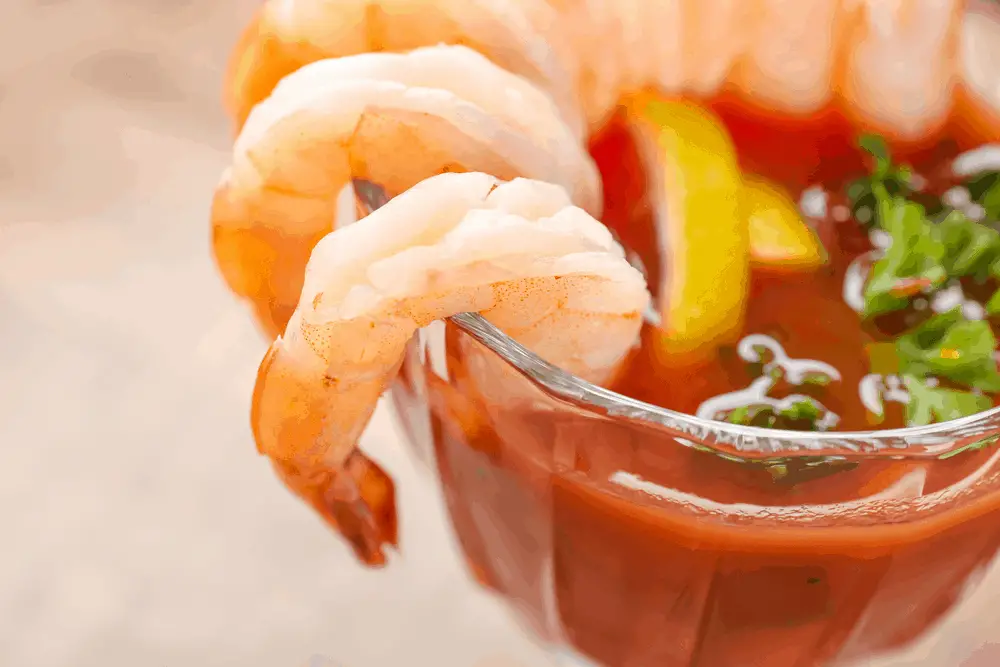 This is probably one of the unique dishes that you can ever pair with tomato salsa, but we tell you—it totally works! Instead of using a cocktail sauce, dredge your shrimp with tomato salsa instead and enjoy a healthier version of a shrimp cocktail.
Baked Potato
If you find baked potatoes to be a bit boring, you can add some oomph to it by topping it with tomato salsa, onions, bell pepper, and a hearty sprinkle of cheese!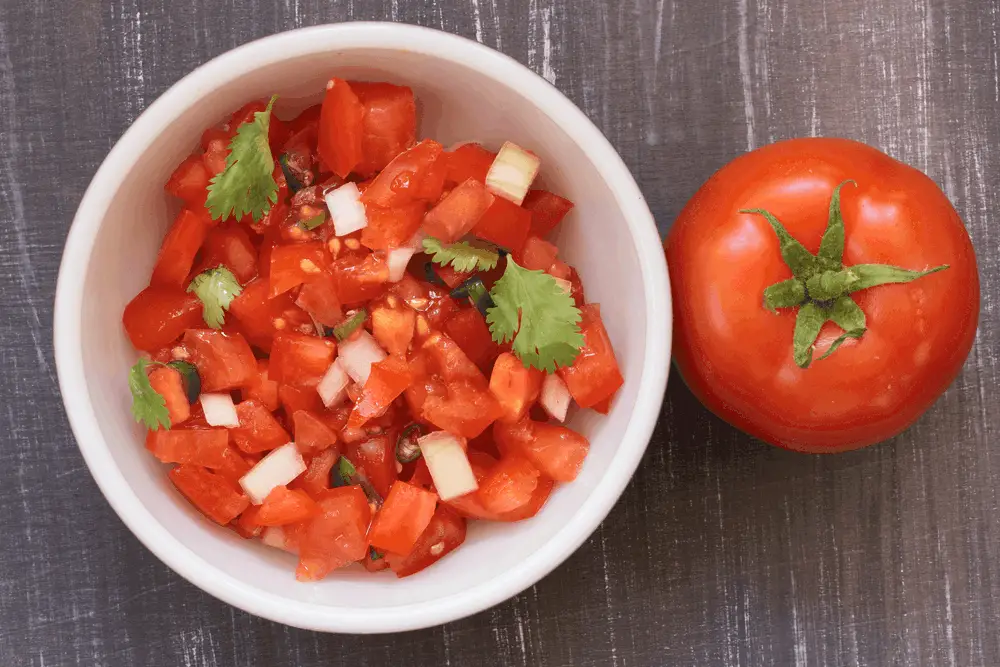 Salads
Salsa is not just a topping. It can also be used to replace salad dressing. If you are on a diet but do not want to deprive yourself of delicious food, you can top your low-calorie veggie salads with salsa instead of the high-calorie, high-fat salad dressings that you can find in grocery stores.
Salsas work best with salads that contain either beans or chopped chicken pieces.
Omelet
If you want a sumptuous yet easy-to-prepare breakfast, you can top your scrambled egg with a good amount of your tomato salsa. You can pair your tomato omelet with slices of bread, or you can use it as fillings to your burrito.
In Summary
There is no denying it—salsa is probably one of the healthiest dips and dressings that you can get your hands. And from the looks of it, it is also one of the most versatile!
That is why you need to make sure that you are using the best tomatoes for salsa so you can make the most out of your Mexican dishes!
Do you have other recommendations about what tomato varieties to use for your salsa? If yes, then please leave a comment below!