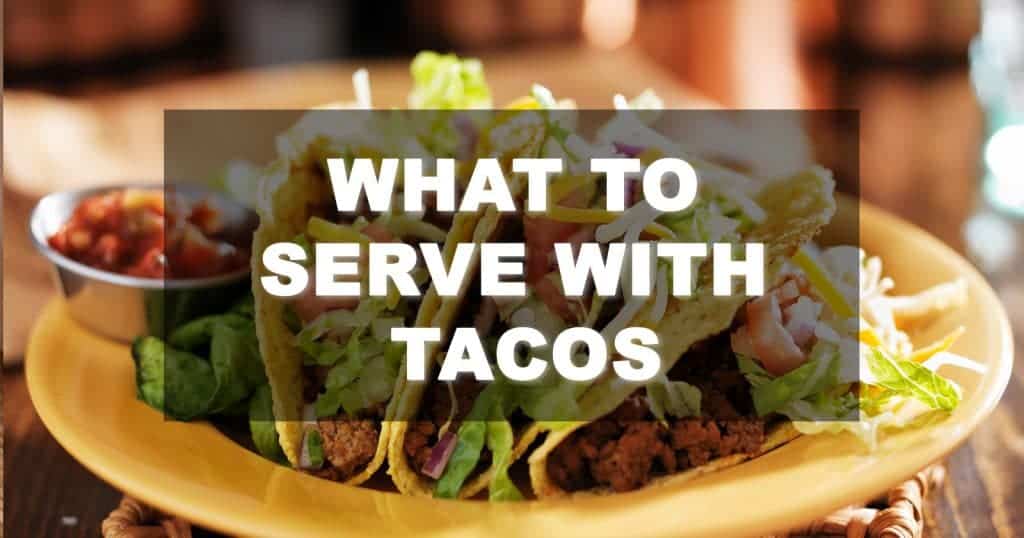 We all know tacos right? Yes, we do, we have all heard about tacos at one point or the other and many of us have had them with one kind of filling or the other.
Tacos have been around for a long while but, like many other dishes with ancient backgrounds, finding suitable side dishes to make a nice blend with can sometimes prove to be an issue, especially when you are short on ideas.
Well, like all other chefs and cooks, there is always a way around food issues and for tacos, we are going to tackle it together but before we go into that, If you fall into the category of those who do not know much about tacos, allow me to school you a little.
What are tacos?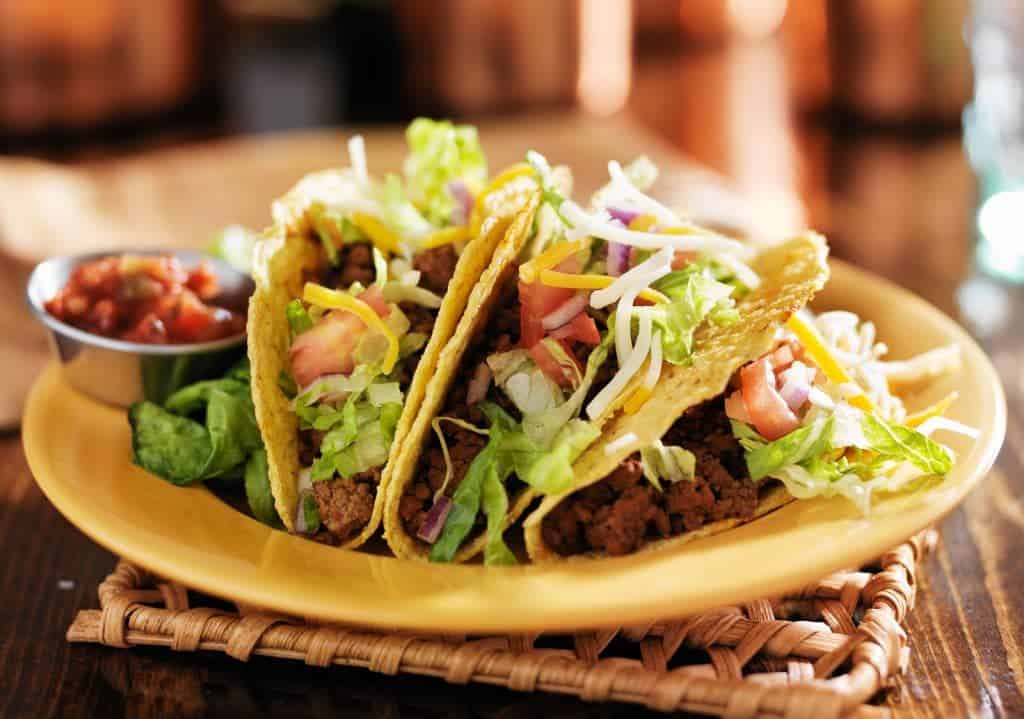 Tacos are a traditional dish with Mexican descends. It is typically made of some basic ingredients although preparing it isn't always limited to the use of those ingredients excluding things like tortillas.
Preparation of tacos without tortillas gives something else altogether, what does that mean? There are no tacos without tortillas but when making the fillings, different ingredients can be replaced or substituted as desired, the fillings could be beef, pork or various kinds of sea foods.
Lots of controversies have come up about the exact origin of tacos, but a fact we should all know is that it precedes the early Europeans visit to Mexico.
Some stories have it that it originated when early Mexican silver miners were using explosive "plug" chargers, which were made of paper wrappers and gun powder, whichever way, it still has a traceable Mexican origin.
Although the typical tacos are from Mexico, the more modern re-invented crispy tacos are traceable to the famous Glen Bell the founder of Taco bell. The American Taco is popularly referred to as the crisp shell or hard-shell taco.
Are Tacos different from Burritos?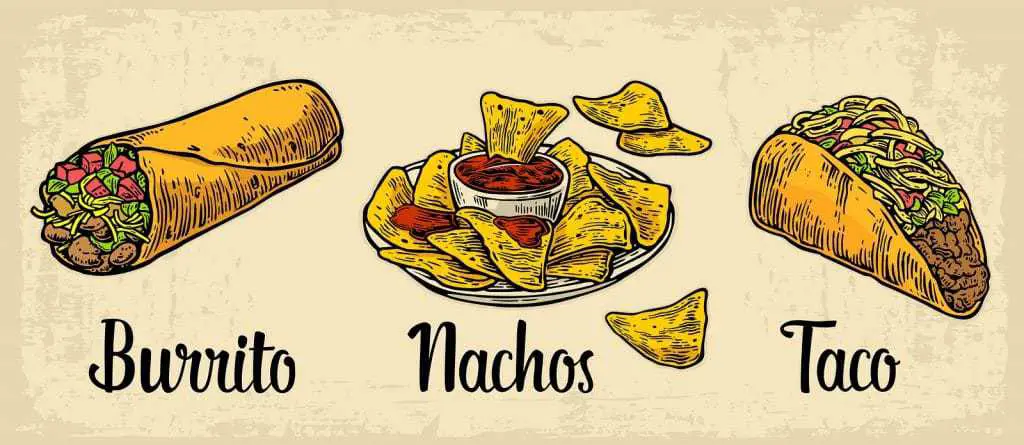 Lots of people are of the belief that tacos and burritos are one and the same but that assumption is wrong. They are quite similar in many ways but are different in some ways as well.
Aside from any of the differences which I will state out to you, the major difference is that Burritos are larger than tacos, thus consuming one portion of burritos can give you a satisfying feeling, unlike tacos which are made in much smaller forms.
You need to have a handful in order to get that satisfaction and in most cases it goes with some other dish. You just read the story of how tacos were discovered, well, burritos, on the other hand, are a lot more recent.


Unlike tacos that are made of corn tortillas, burritos are made with more flavored tortillas such as the spinach flavor, this is used in order to prevent cracking in the Burritos because of their larger form.
Even though tacos are made with lots of fillings which can be combined in a variety of exciting ways, combining it with some lovely dishes is always preferred, this makes the serving more unique and generally more inviting.
Now that we have breezed through all we need to know about tacos, let us check out some perfect side dishes which will give you the compliments you desire.
Related: What To Serve With Crab Cakes
Side Dishes To Go With Tacos
1. Avocado and Romaine Salad
Apart from the nutritional health benefits of this dish, it is quick and easy to prepare. This meal is very high in Vitamin C, which is good for children and adults. You can try out this straightforward recipe from whfoods
You also get to see the nutritional profile of the ingredients contained in this dish.
2. Spicy beans and corn salad
Now don't think I will be going on and on about salad but, this dish just goes so well with tacos. The lovely color burst makes it look palatable when served with tacos and of course it is easy to prepare as most salads are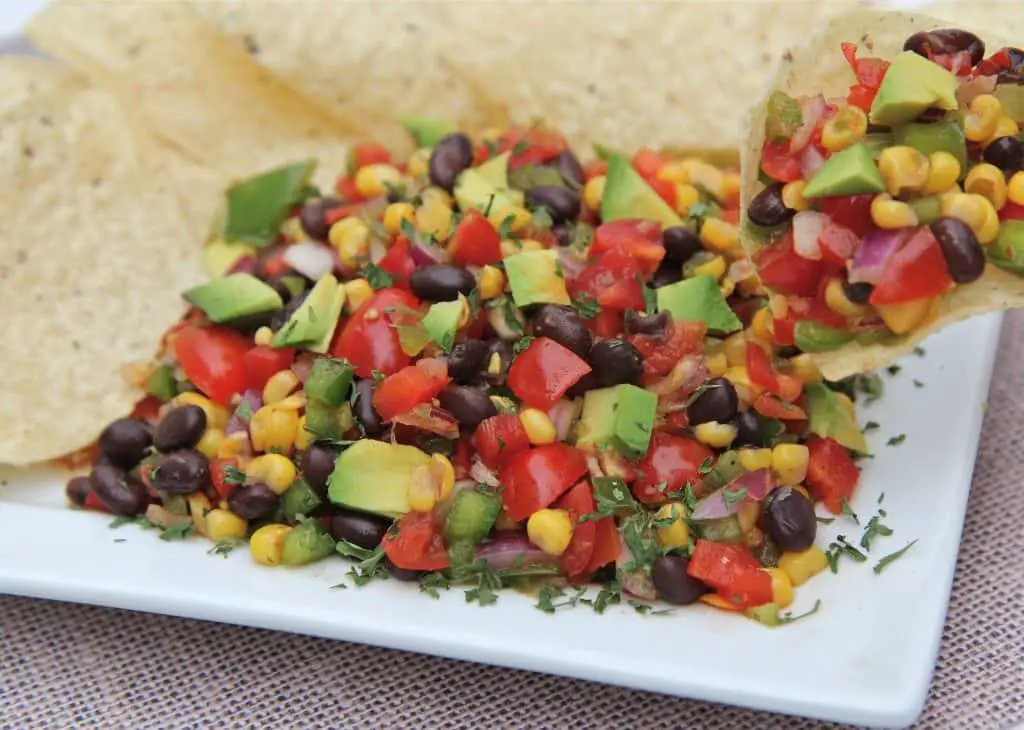 This recipe I got from divas can cook is as precise as it can be, the lime included in it adds a sparkle to the taste of the salad. This dish has a low amount of saturated fats, a lot of antioxidants, and the recipe has a video included if you want to watch the step by step procedure.
3. Nina's Mexican Rice
Now a little portion of this rice with some tacos on a plate will do just fine to fill any tummy anytime.
I don't think it is quite necessary to always combine Mexican dishes but this particular combination got me ex
cited, the taste came out a lot better than I had expected it to be, I got a recipe from life-script and I tried it out just as it was described, you need to try this too.
4. Picadillo
This lovely dish is of Spanish origin, it goes well as a side meal for many other dishes, it has been re-invented to adapt to different countries ranging from the Brazilian Picadillo to the Cuban Picadillo and so on.
I decided to go with the Cuban style for my tacos, to be precise, I made use of the recipe I got from no-recipe, I know right, the no-recipe recipe, okay let's focus.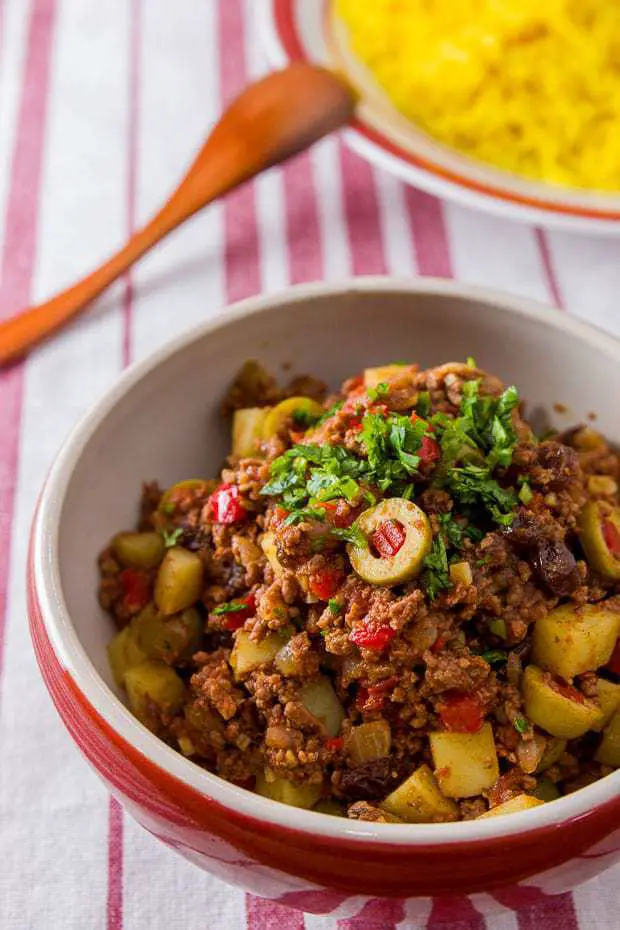 The outcome of this Cuban Picadillo sat very well with my tacos and it was easy to prepare too, when you serve them alongside each other, the look is so mouthwatering.
You can choose to go for other Picadillo types depending on what you have readily available in your location but this worked just fine for me. It is very unique.
Variety Variety!!!
Tacos are the kind of dish that are limitless in forms of preparation.
From soups to taco rice, I have seen tacos being used in different ways to produce appetizing results so, it is my advice that you allow your creativity run wild when trying out dishes with tacos and practice as much as you can.
There is always room for mistakes as long as you try again and get what you want. Variety they say is the spice of life so let us spice up some tacos.
As usual, I am always here to answer any of your questions and if you have any comments or feedback please keep them coming!
I don't eat fast food often, but I love tacos. I could write prophetically about how perfect taco is
Ken Baumann