Our kitchens are one of the most demanding areas in our homes. Whether we're with our family or our guests, it's always a busy place. We tend to do so many things in the kitchen, such as washing the dishes, cooking, and even cleaning other things.
One of the busiest areas in your kitchen is the sink and faucet. You'll often need to turn the tap on to do a ton jobs. Thus, the traditional twisting mechanism of the valve can be problematic. With that said, the best touchless kitchen faucet can immediately help alleviate a ton of problems that you face. Stay tuned to find out more!

Material/Finish
Chrome, Oil-rubbed bronze, spot-resist stainless)
Chrome, Venetian bronze, matte black, arctic stainless
Polished Chrome and Vibrant Stainless (both can have black accents)
Chrome with two other finishes (Oil-rubbed bronze, spot-resist stainless)
Unique Feature
Spot-resistance and unique reflex system
Tempsense and Touch2O Technology
SmartLatch retraction system
Hybrid faucet and dura lock system
Why Should I Buy a Touchless Kitchen Faucet?
While some may immediately find the need to have a touchless kitchen faucet, there could be a few who are doubtful. Although that is up for debate, a touchless kitchen faucet should not be a luxury for rich people.
For one, it has a ton of benefits that you might be overlooking. Secondly, it's also very affordable and makes for a great investment. The best thing about these kitchen faucets is that it can save you a lot of money if used correctly. With that said, here are the main reasons why you should consider buying the best touchless kitchen faucet:
#1 It Makes Your Kitchen Cleaner and Safer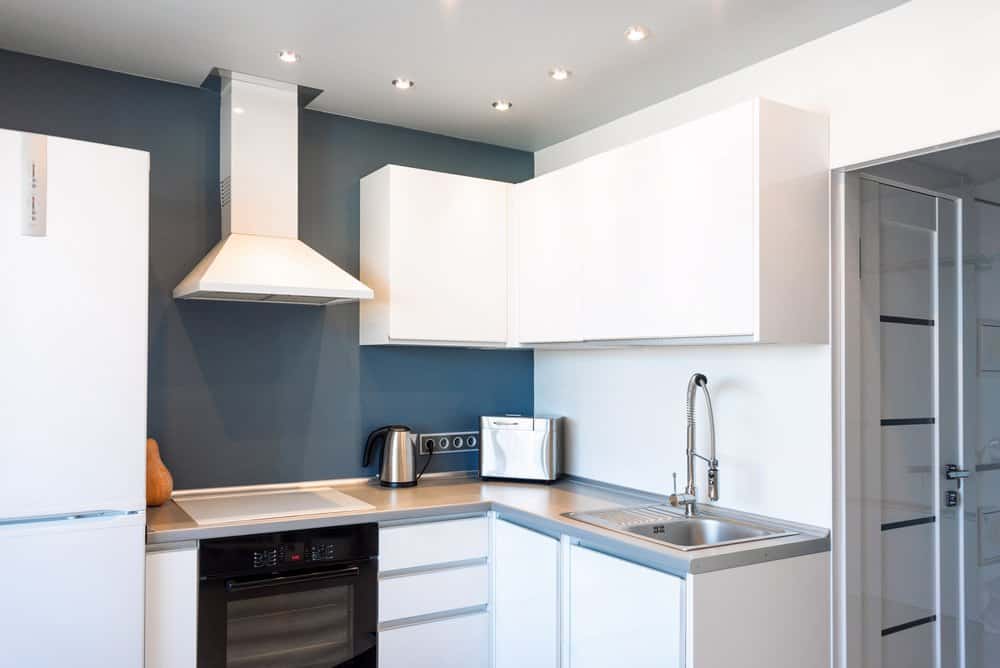 One of the things that homeowners tend to overlook is that kitchen sinks can be dirty even with soap and water. What do we mean by this? Well, just consider this situation that all of us should take note.
You're washing raw meat or raw fish in the sink with your hands. After cleaning the food, you turn off your faucet by turning it. Next, you switch to washing your vegetables or maybe even rice. You go back again to the faucet and turn it on to clean it.
As you should probably notice by now, there's a chance that cross contamination might occur. That happens because the knob of the kitchen faucet acts as a dispenser of germs and bacteria that you refill.
It's not just bacteria from raw meat that could be present in that knob. Some households do other jobs in the sink, such as cleaning shoes, bathing our pets, and even washing car parts.
All of the bacteria in that can transfer to the knob of the faucet. Now it's like a melting pot of all kinds of bacteria, waiting for you to touch it so it can transfer to your hands.
With a touchless kitchen faucet, however, this problem is eliminated. These kinds of faucets make use of sensors where you only swing your hand to the sensor for it to activate. You don't need to make a single contact with the kitchen faucet whatsoever.
You might think that you don't get diarrhea even with a regular faucet. But indeed, those extra trips to the toilet might be caused by that dirty valve knob in your kitchen.
#2 Energy efficient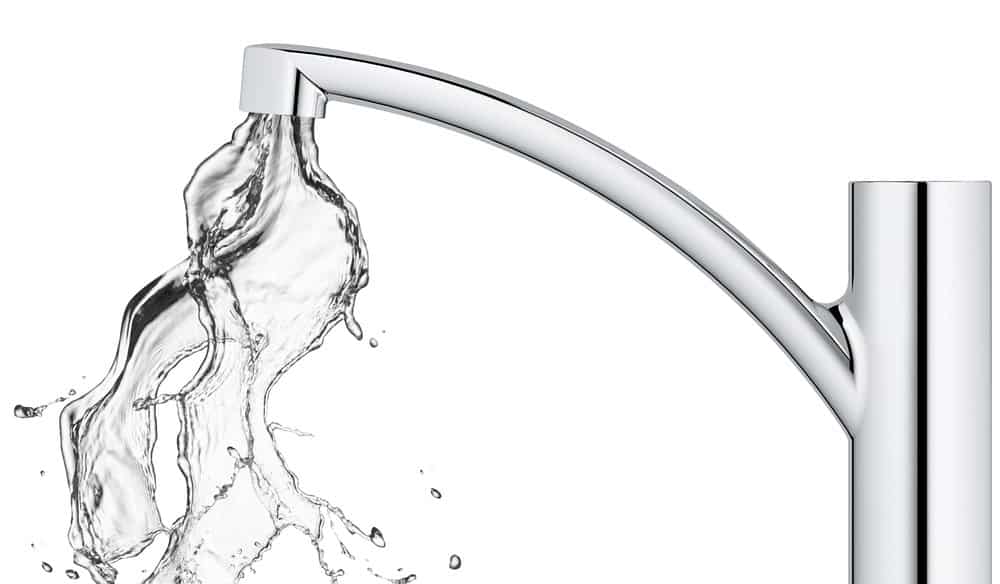 That is by far the best benefit that you can get with a touchless kitchen faucet. Studies have shown that you are more likely to consume and waste more water if you're using a knob and faucet.
The reason for this is that you have the freedom to control your faucet. And let's face it, many of us are guilty of overusing the faucet and letting it run too much. We're not the best decision makers when figuring out how much and how long should we use our tap.
However, with the best touchless kitchen faucet, you'll be able to save more water. Thus, in the long-term, it will save you so much money despite it being more expensive than a knob faucet.
If you've noticed, touchless faucets like these are widespread in the five-star restaurants and hotels. Even an automatic toilet is in demand for these businesses. We might think that these establishments have these products for aesthetic purposes.
However, it's the opposite. These businesses save a lot more money in a year thanks to the touchless faucet, which is why they use it for their bathrooms.
Touchless faucets work their magic by having a calibrated system within the product. The manufacturer sets this, and it's explicitly set to pour consistent amounts of water. Moreover, since it uses a sensor, it also has a fixed period until you have to wave your hand again for the water to come out.
It might sound inconvenient as opposed to just opening the sink and letting it run, but it will make you more disciplined. And remember, a disciplined homeowner will have an easier time paying the bills!
#3 Convenience and Durability
Last but not the least is the touchless faucet's superior combination of convenience and durability. The convenience factor comes if you take elders and kids in mind.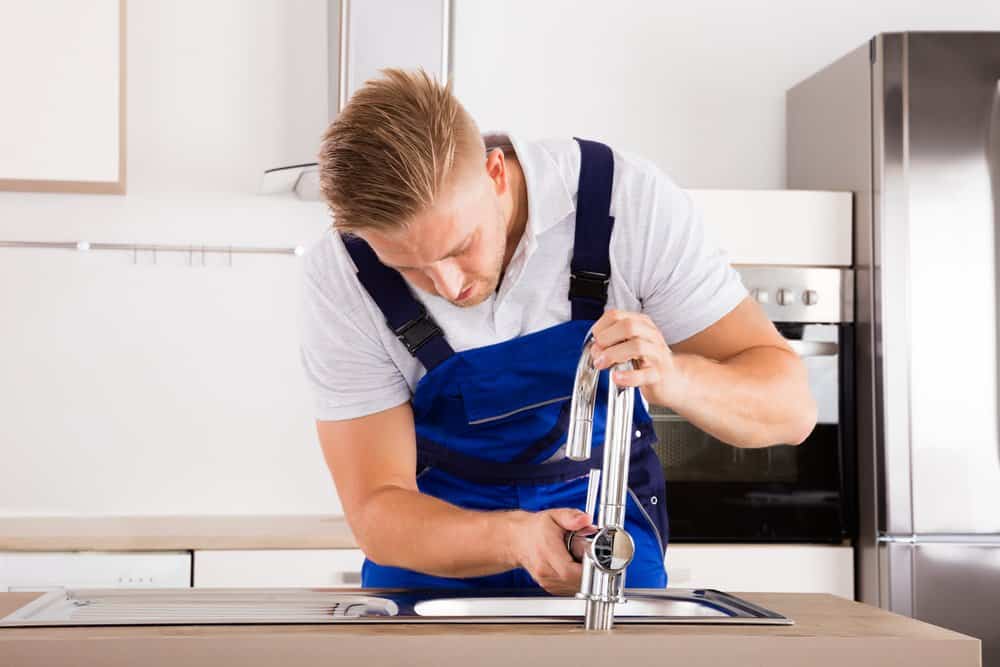 Sometimes, we encounter a kitchen faucet that gives our children or seniors a hard time twisting the knob. For older people, reaching the button from their wheelchairs are even worse.
By using a touchless kitchen faucet, all they need to have is a long kitchen tool to swing it on the sensor. There's no reason to scan your hands, so a long enough ladle would be good enough to run the faucet.
For the durability factor, it's obvious that a valve working with a knob mechanism is prone to break. The general principle here is that the more it has parts, the more it's going to break. We're sure that thousands and thousands of families experienced a broken knob. It can be either twisted, dented, broken off, or loose.
It will not only cost you more for replacement, but it will also need a repair job. Also, this is eliminated by a touchless faucet, since all it has is a sleek spout that uses motion control.
Our Top 5 Picks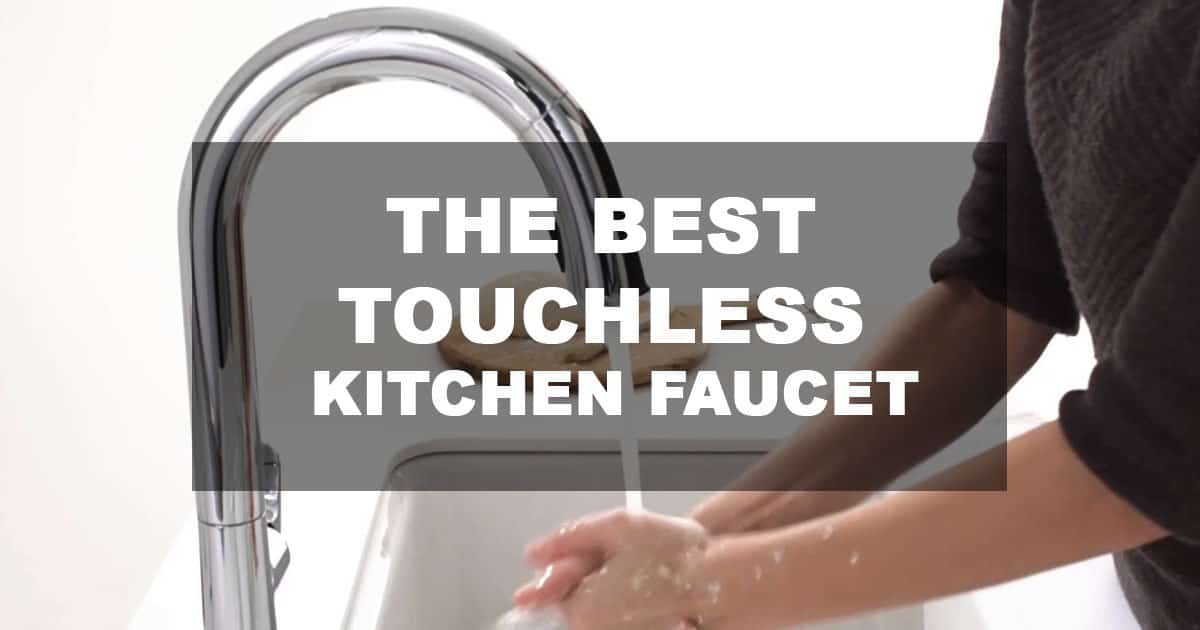 4.8/5
Moen Arbor opens our list with its motion sense touchless kitchen faucet. The main selling point of Moen in their product is a stainless and spot free faucet. This spot resistant feature gives a lot of aesthetics and health benefits to your kitchen.
Moreover, installation and operation are all easy to do. Convenience and beauty are the high points of Moen. Hence, if you're looking to buy a straightforward yet innovative product, this one could be for you.
PROS:
Motionsense is accurate and smooth to use
With just a swing of a kitchen item or your hand, you're guaranteed to get the water flowing instantly
Easy installation
The Duralock quick connect system as one of Moen's innovative approaches provides easy installation.
You can install this either through one to three holes that the faucet has
Spray head is securely locked in place which makes it very durable
That you can mainly do through Moen's reflex system that provides a smooth operation
Great mobility and range
The hose length that comes from its Docknetik feature measures at a solid 68 inches
Two spray patterns for versatility
One has a concentrated water pressure for washing while the other has multiple water spouts for lighter applications
CONS:
The swivel fittings may loosen up over time which may cause leaking
Extra attention and maintenance can solve this
The water flow may fluctuate at times
4.6/5
Delta is another known brand that would surely benefit the average homeowner. The great thing about this product is that you have a lot of leeways when it comes to design. Delta presents you four options to choose from: Chrome, Arctic Stainless, Matte Black, and Venetian Bronze. All of these are fantastic colors that can fit seamlessly into your kitchen.
However, design and aesthetics are not just where Delta excels. The Touch20 motion sense capability can stand toe-to-toe with some of the best brands out there. It's accurate, energy-efficient, and most importantly, affordable too!
PROS:
Very innovative thanks to its Touch2 and Tempsense technology
The Tempsense technology allows it to monitor the temperature of the water accurately
That makes it useful when you need varying water temperatures for recipes and cleaning.
It comes with a 5-year warranty
Magnatite docking system
The faucet's spout can be removed to have more reach. That you can then retract to the body through a high-quality magnet that prevents drooping and a loose connection
TouchClean spout
There are mini rubber paddings in the spray holes that clean the water from mineral residue for healthier use.
CONS
The angle of the spout can be a bit too close towards you when using
Some fittings come with plastic materials, so handle with care when installing
4.6/5
Bio Bidet's FLOW faucet gives off a sleek vibe, and that's mostly because of its top-notch chrome material. If you're not a fan of chrome, then BioBidet also manufactures the FLOW faucet in a brushed nickel finish.
One thing to look forward to Bio Bidet's faucet is its SmartLatch retraction system. Similar to Delta's the FLOW faucet smoothly removes and retracts the spout for extended use.
PROS:
Motion sensing system allows hand-free and spotless use of the faucet
The infrared detecting eye is highly sensitive and emits water immediately with the slightest detection
Multi-spray faucet head
The multi spray faucet head has a switchable feature where you can use two different spraying mechanisms
SmartLatch retraction system is durable and efficient
The braided black nylon hose retracts fluidly and quietly thanks to both material and design
CONS:
Despite being a touchless faucet, it still has a handle, and it only works if the handle is turned on
The handle of the faucet is susceptible to be drenched because of its position
It might be bad if you're dealing with hot water
4.6/5
A few homeowners who are familiar with touchless faucets should have heard a thing or two about this product. Kohler's product is one of the famous ones out there. But it doesn't end there, plenty of consumers rated the Sensate high due to its high-quality performance and durability.
Known for its home innovation, Kohler approaches touchless kitchen faucets by integrating technology thought outside the box. One of the unique things, for example, is the response mechanism and the AC as a power source. Unlike all of the brands we've discussed before this model, only this product does not use batteries.
PROS:
No need to replace batteries
Batteries are commonly used to charge a touchless kitchen faucet. However, Sensate uses an alternating current system for continuous performance and effortless maintenance.
Newly designed response mechanism
It comes with a precision activation window which eliminates any false alarms to the sensor. Thus, it greatly makes this faucet more eco-friendly
The sensor has a 20-millisecond response rate which makes it one of the best
Innovative Docknetik feature
It's a magnetic locking system that secures the spout and quickly removes it if you're going to extend it
ProMotion(R) Technology features a light nylon hose together with a ball joint for easier maneuvering of the spray head
CONS:
The aerator of the faucet can be a bit too dominant which causes splashing of water
Similarly, there are instances of weak water pressure over time
Proper maintenance should help you avoid this
4.8/5
MOEN finishes our list after starting it as well. This time, it has the Brantford motion sense faucet. The Brantford shows plenty of similarities with the Arbor. It has that sleek design with innovative features such the Duralock and the spot-free construction.
PROS:
The Duralock system has upgrades for better convenience
It features the Quick Connect function, which is a swift snapping feature that allows the water lines to connect without using any tools.
High-arching neck spout
The Brantford is remodeled to have a higher arching neck. That lessens back splashing and potential contact with raw food or dirty items.
It's a dual purpose faucet
If you're not feeling using its automated function, it also comes with a pull-down lever for manual use
You can use this for washing vegetables and other things because it has a steaming feature
CONS:
The water pressure can be a little weak when it's in automatic mode
The gap when it turns off and on can be both short and inconsistent
The Verdict
If we're to be honest, all five products showed a lot of benefits that we all might find useful. However, there can only be one winner for this article, and we'll award that based on its technology, price, and performance.
If we're taking those three factors in mind, Moen's Arbor motion sense faucet will make a great value for your money. Not only is the price affordable, but it does the fundamental things well without any problem. The fittings might scare you a little, but with proper care, it's the best product among the rest.
Of course, this verdict is just an opinion. Do you have a different winner? Feel free to comment below and let us know. Always remember, a touchless faucet means a perfect kitchen. Good luck!