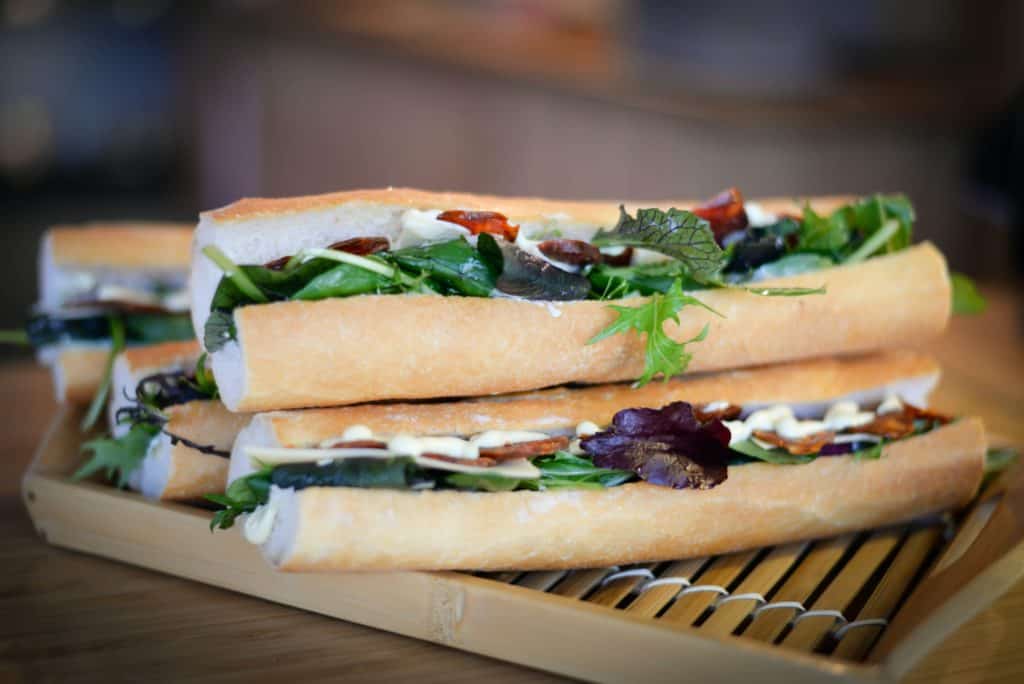 The thing that nobody tells you about being an adult is just how busy you become. On top of working, running errands, and taking care of your kids, you also have to make meals for everyone—including yourself. Planning meals every day can get overwhelming, especially when you already don't have a lot of time. That's why it can be so helpful to prep your meals ahead of time.
Meal prepping is simple, in theory: plan out all your meals for the week, and make enough of your dishes to eat for several meals. Then you divide the dishes up into individual containers, complete with all of the sides and toppings. Just stack them in the fridge and pack them up for lunch or warm them up for dinner. Meal prepping can take more time up front, on the day that you make your meals, but the time and energy you'll save throughout the week is worth it. Just imagine: you've come home from a long day at work and instead of having to come up with a meal and make it, all you have to do is pull it out of the fridge! Meal prepping is the best way to have a quick meal ready and save on the extra cost of going out or buying food multiple times a week.
The secret ingredient to meal prepping successfully is the container. You want a container that is packable, reusable, leak-proof, and easy to clean (and dishwasher safe!). You can find dedicated meal prep containers, but popular options also include bento boxes, glass jars, and lidded bowls. It's also worth investing in an insulated tote bag or small cooler and some ice packs to keep your food tasting fresh and store all of your containers and essentials—no room temperature meals here! Don't forget a reusable water bottle to stay hydrated.
You can prep almost any one of your favorite meals ahead of time, and you can also find plenty of meal prep recipes online. But sometimes you need something a little simpler, like a sandwich. Luckily, there are sandwich options for almost every meal of the day. Here are some ideas for delicious sandwiches that you can make ahead of time:
Breakfast
Yes, you can meal prep breakfast sandwiches! The staples of a good breakfast sandwich are English muffins, eggs, and your favorite breakfast meat, such as a breakfast sausage patty or crispy bacon. Lindsay from Pinch of Yum has a great recipe. It includes a tray of scrambled eggs and bacon cooked on a baking sheet (pro tip: cut them into circles with the lid of a mason jar so they fit into your sandwich) between a toasted English muffin with a slice of cheese. Wrap them in aluminum foil before you store them in the fridge, and warm them up in the toaster oven while you get ready. Lindsay recommends adding some avocado for some extra flavor! This sandwich will get you back into the breakfast habit, even on busy mornings when you don't have much time.
Lunch and dinner
According to Anadi at Cooking with Anadi, there are five components to successful healthy sandwiches: bread, sauce, greens, protein, and toppings. Start with some bread, of course (whole wheat if you're feeling health-conscious), and spread some sauce such as pesto, hummus, aioli, or ketchup. It all depends on what else is going in your sandwich, but the sauce will determine your sandwich's flavor. Add some greens, like lettuce, spinach, or arugula, and then the protein. Deli meat is a great, inexpensive option, as is grilled or rotisserie chicken. Finish it off with some toppings: sliced cucumbers, bean sprouts, red onion, your favorite cheese, or some avocado.
Of course, there are vegan and vegetarian options as well! Change out the deli meat for eggs, quinoa, tofu, or a meat substitute patty. You can also swap the bread for a tortilla to make a tortilla wrap —it will be lighter and less dense than the sandwich, but still delicious! And you don't have to limit yourself to cold sandwiches just because your ingredients are cold. You can warm it up over the stove, or if you're really fancy you can get a panini press.
Anadi's rule of thumb is that a sandwich should be served hot if the protein in the middle is usually served hot—think chicken or shrimp, or grilled cheese. Cold sandwiches have deli meats or creamy sauces, or salad mixtures with mayonnaise or sour cream. Of course, it really comes down to your personal preference! Anadi has a list of awesome recipes on her blog for hot and cold sandwiches.
The risk of meal prepping your sandwich is that the sauce you choose could lead to soggy bread. You should still add the sauce, so your sandwich isn't dry, but consider making time for yourself to add sauce to the finished sandwich just before you eat it or on your way out the door. Talia Koren from Workweek Lunch also recommends toasting your sandwich bread beforehand—in the toaster oven or the regular oven. This will help prevent the breads from absorbing so much of the sauce. But you should still wait till just a few hours before you eat the sandwich to add the sauces.
Many sandwiches have wet ingredients or are particularly drippy—warm sandwiches often have a lot of juice leaking from them. If that's the case, then for best results you can wrap the sandwich in parchment paper, plastic wrap, or a paper towel before you put it in the meal prep container. This is a great way to keep your eating space clean and the other parts of your lunch dry and uncontaminated by sandwich juice. Sandwich juice isn't bad, necessarily, but you might not want it getting in your carrot sticks or cookie!
Making meals every day without end can be complicated and overwhelming, but preparing all of your meals in advance will help you save money and time and make more healthy choices. Sandwiches are an easy way to make lots of meals and customize them to be whatever you want. Plus they're something even your kids can help make. Meal prepped sandwiches will become healthy, fun meals for your whole family!