With the radiance and beauty some fruits come in you can't help but look in admiration, let us take dragon fruits for instance, a lot of people do not even know what it is or what it is meant for but it is one of the most exquisite created fruits you can think of.
With a polka-dot like interior and attractive bright exterior, you can't get enough of it. We know a good number of people also have knowledge of the fruit; if you are part of such people then you should be able to answer these questions: can you properly cut a dragon fruit? Can you preserve it? Can you tell when it is ripe?
If your answer is no to any of these questions then take a seat and read on.
What Is Dragon Fruit?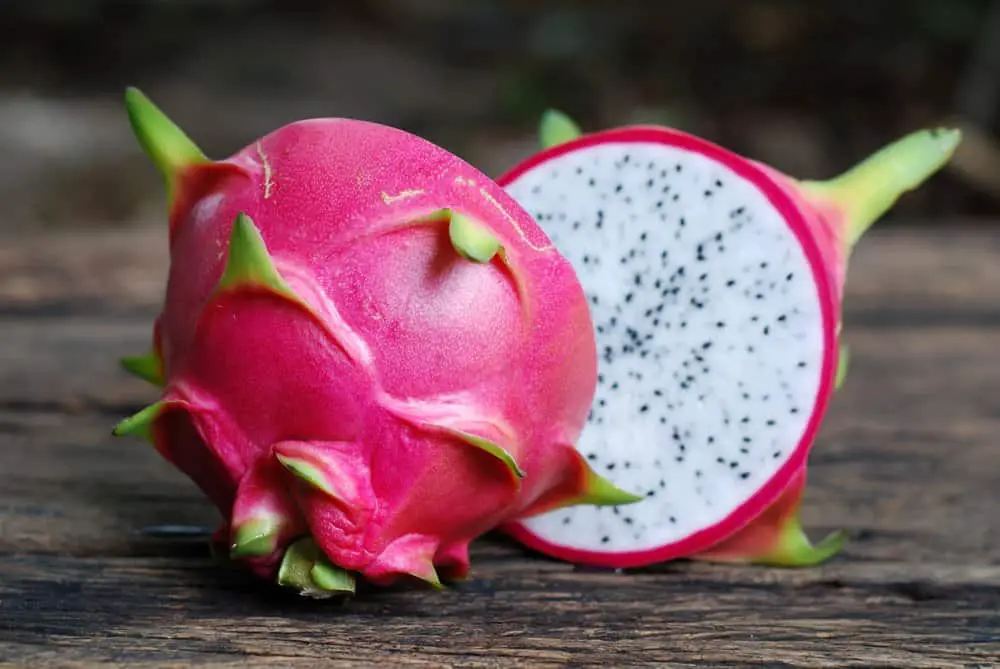 Pitahaya is the fruit from the pitaya plant which is commonly referred to as dragon fruit, the fruit is from the Hycocereusundatus family and is known for its flame like shape.
It will surprise you to know that dragon fruit is actually a kind of cactus and is one of the most widely grown cactus species in the world.
Aside its fruits, the flowers of the dragon fruit are also something to cause a stare as it grows beautifully long white flowers along with its red or yellow fruits and gives off a favourable fragrance.
One very uncommon fact about Pitahaya is that it blooms at night usually with the help of night creatures and animals.
The interior flesh of the dragon fruit can vary in colour just as the skin and it is usually eaten fresh and uncooked, the skin is however discarded.
History Of Dragon Fruit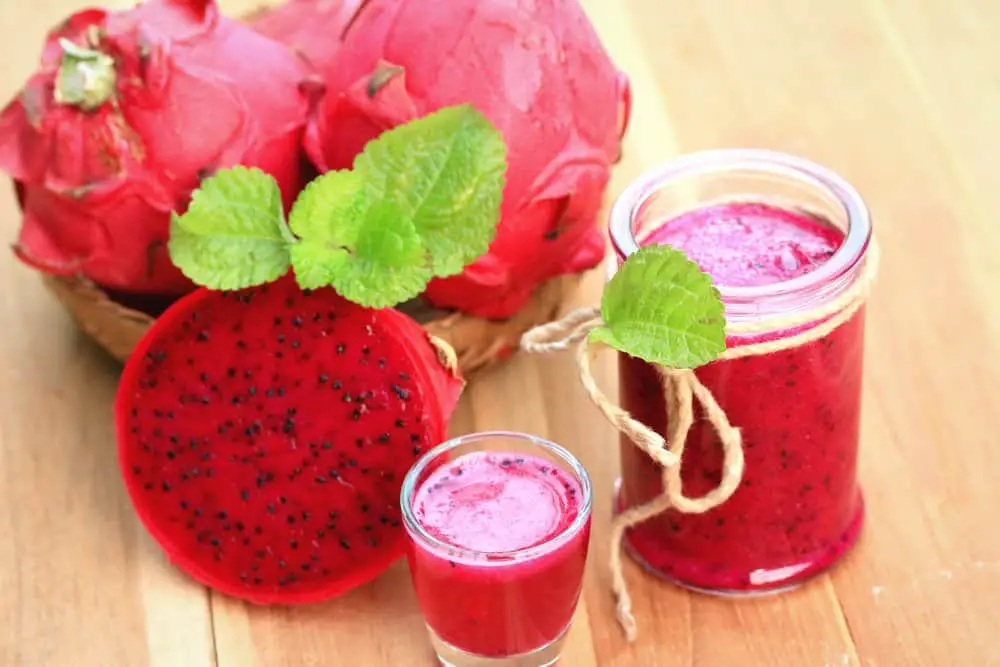 There have been different assumptions to the origin of this delicate fruit but nothing of real traceable worth.
A story has it that dragon fruit came into existence many years ago when dragons were breathing out the fruit while in battle with brave soldiers who will then collect the fruits and slay the dragons for power and riches from the emperor.
Laughable right? Yes, I laughed too but, a lot of people find it interesting and to some extent believable since there are many other similar folktales about fruits from ancient times.
It is also believed that the dragon fruit is native to South and Central America and has been known since the early 1300's.
Vietnam and Asia presently grow the fruit extensively and have made it one of their major export crops with supplies to other countries around the world.
Some other places where the dragon fruit is presently grown commercially include Nicaragua, Malaysia and Thailand amongst others.
What Does Dragon Fruit Taste Like?
The first thing that comes to mind when you take a piece of dragon fruit is its freshness and fluidity, depending on the variety of the fruit you take, you could get more blandness from one than the other.
Dragon fruit has a lot of liquid in it hence it has a refreshing taste. If you were expecting a very strong tang from the fruit, you will be disappointed as it gives off a slightly sweet but filling taste.
It is usually compared to a kiwi in that it is not so sweet but still worth indulging. If you are one who has a thing for watermelons then you should be fine with the dragon fruit but as it is with most fruits, you cannot really tell until you try.
How To Cut or peel Dragon Fruit
With the intimidating look that dragon fruits have, it might be confusing knowing where to start with it. You can either cut through a dragon fruit to get to the edible flesh or you can peel through it.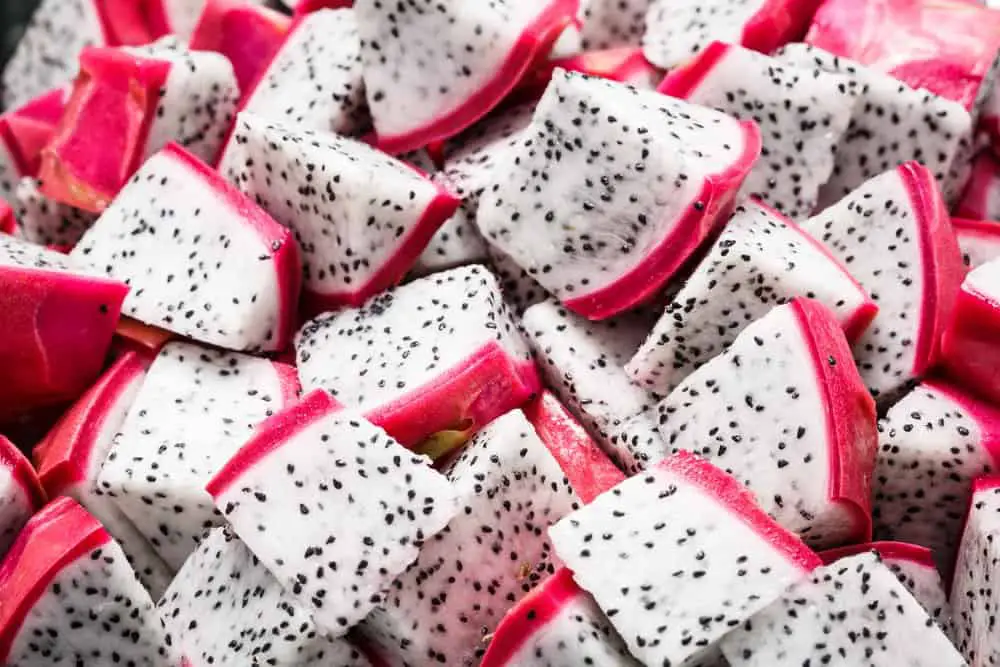 Peeling is a bit more technical that cutting but once you get the hang of it; it is as easy as can be. To peel a dragon fruit, you start from the top and then peel all the way down from the top of the fruit.
You should do this with your thumb, the whole skin is expected to peel along with it and leave white surrounding strands covering the inner flesh of the dragon fruit.
Cutting a dragon fruit is far easier, first you cut of the core which is the long spiky tip, and then you slice the dragon fruit into three or four parts and gently scoop out the inner portion with a spoon. Never mind if it isn't accurately scooped, just ensure you get most of the edible parts out.
How To Tell If A Dragon Fruit Is Ripe
To pick a ripe dragon fruit, one of the first things to look out for is the body of the fruit, try pressing it lightly, if it is too hard then it is definitely unripe, a ripe dragon fruit should pit (go in a little) when you press lightly and should not be rock hard.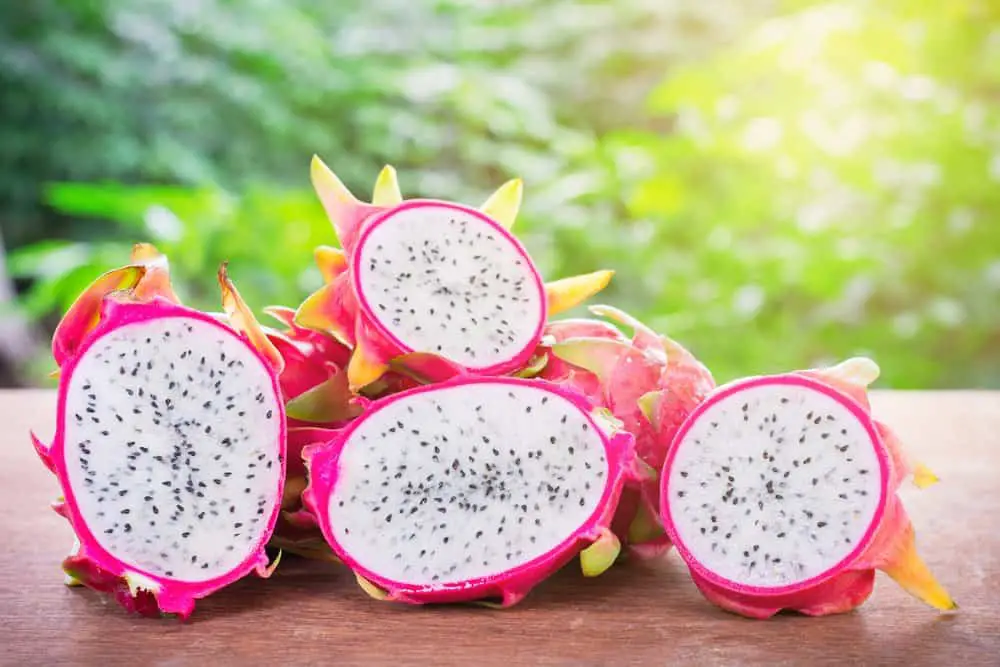 The peels of the fruit should also have a dry feel when you touch it; spots or marks on the peel of a dragon fruit could indicate over ripeness and are not suitable for eating.
Any Dragon fruit with an unpleasant odour should be discarded immediately, this could be an indication that it is damaged or over ripe.
Tasty!!
Dragon fruits are to be enjoyed so watch well before you go for any purchase so that you do not end up with tasteless fruits.
You can improve the taste of dragon fruits by making them into smoothies with other fruits and you can get a lovely smoothie recipe from this video
https://www.youtube.com/watch?v=UN6wFaK4KEc
Dragon fruits have a lot of healthy nutrients ranging from vitamin C to calcium to mention a few.
Another appealing thing about dragon fruit is that it has absolutely no calories, all you get from it is pure fibre and vitamins.
If you have used dragon fruits in some dishes like this dragon fruit cheese cake by Choosing Chia, please share and let me know all about it.