When talking about dishes that take you less than a blink to prepare you can count fish tacos in, they are seen as both simple and flamboyant.
The introduction of fish tacos has been a welcome idea in the global economy and has steadily grown in appreciation and appeal over the years.
Partly because fish tastes very well in between taco chips and also because using fish for tacos rather than red meat or pork provides a healthier version for people who would desire it, and that is quite a lot of people.
Even with the development, people will rather have fish tacos at restaurants r than make some at home and this is due to some complexities that go with making it such as making the right choices for seasoning and toppings.
Most kinds of fish can be used for fish tacos, but then different kinds of fish have seasonings, ingredients, and toppings that make them taste just right for a taco.
Fish Taco Recipes
Crispy Fish Tacos
There is the option of making your tacos with either soft or hard shell tortillas, but for this recipe, we will be using the soft shell types. This fish tacos by Sprinkles&Sprouts are tasty, crunchy and have a combination of ingredients that ignite your taste buds.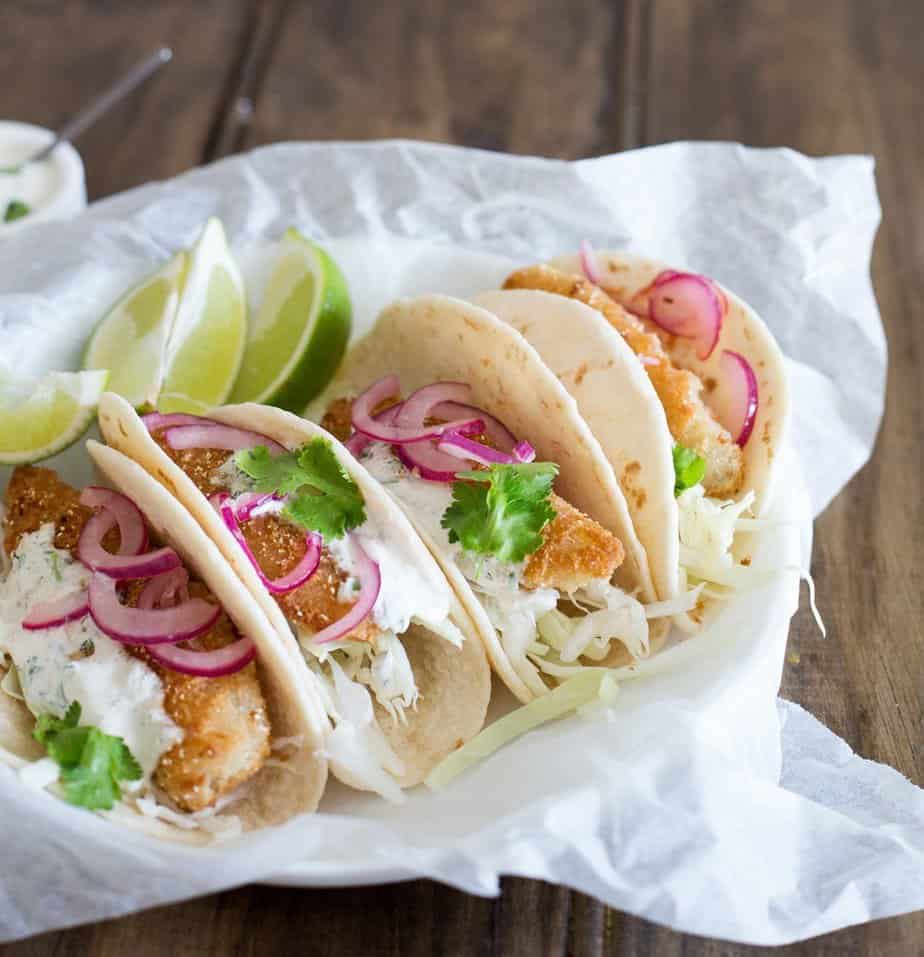 Breading the fish by yourself from your home is always better than buying already breaded fish fillets from the supermarkets, although it is perfect for last minute planning, the crunchiness and freshness in taste between store-bought and homemade tortillas cannot be compared.
In this recipe, for instance, polenta is added to the panko breadcrumbs to give the fish even more crunchiness, tell me where you can get that in the store! Possible but rare
There is an included link showing how to make the tortillas yourself if you are up for it, it's as easy as making your tacos if you have all that's needed at hand.
Coconut Crusted Fish Tacos
Lively Table provides just the right substitute to what you get above in the first recipe: baking! Not only do you bake the fish, but the fillets are first placed in a lovely coconut mix crust before they go into the heat, so for those who love the coconut flavour in food, this kind of taco is just the thing you need.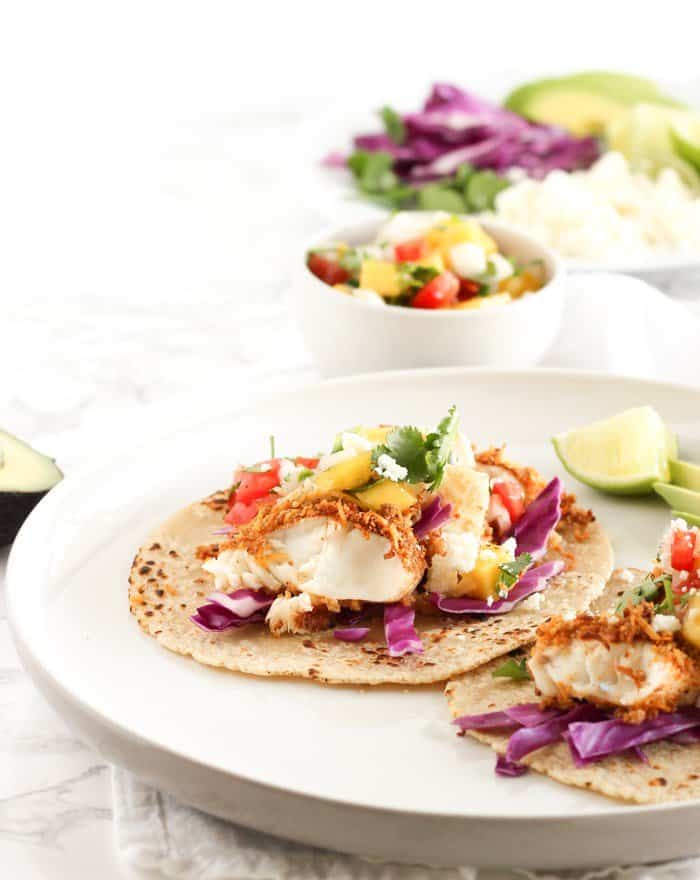 Baking the fish removes any use of oil in making the dish which is perfect for those on oil control diets and fortunately the sauce has no requirement for oil as well.
Tilapia is the chosen fish for this recipe; this is probably because it is firm after cooking so if you have another firm fish type such as hoki (hake) you can make use of it too.
Cojita cheese is a Mexico originated kind of cheese, getting it could be difficult in some other parts of the world so depending on where you are you could make substitutes with parmesan cheese, note that conjita itself can be can be branded other names such as Soft white cheese.
Blackened Fish Tacos
In the coconut crusted recipe, avocado was served along with the tacos as a compliment, but in this recipe by A Dash Of Megnut, you get the avocado in the crema!
For the unfamiliar, when you hear the word crema, you settle for it being the one in coffee but this is different, crema also refers to a Mexican kind of sour cream made a bit differently, it is more of a fine meld of sour cream and crème fraîche in the best possible way.
No bread crumbs, no eggs dredging, just your fish lightly fried to doneness. Cod is known for its flakiness and also firmness, but as always, substitutes are allowed.
Hello Taco Sides!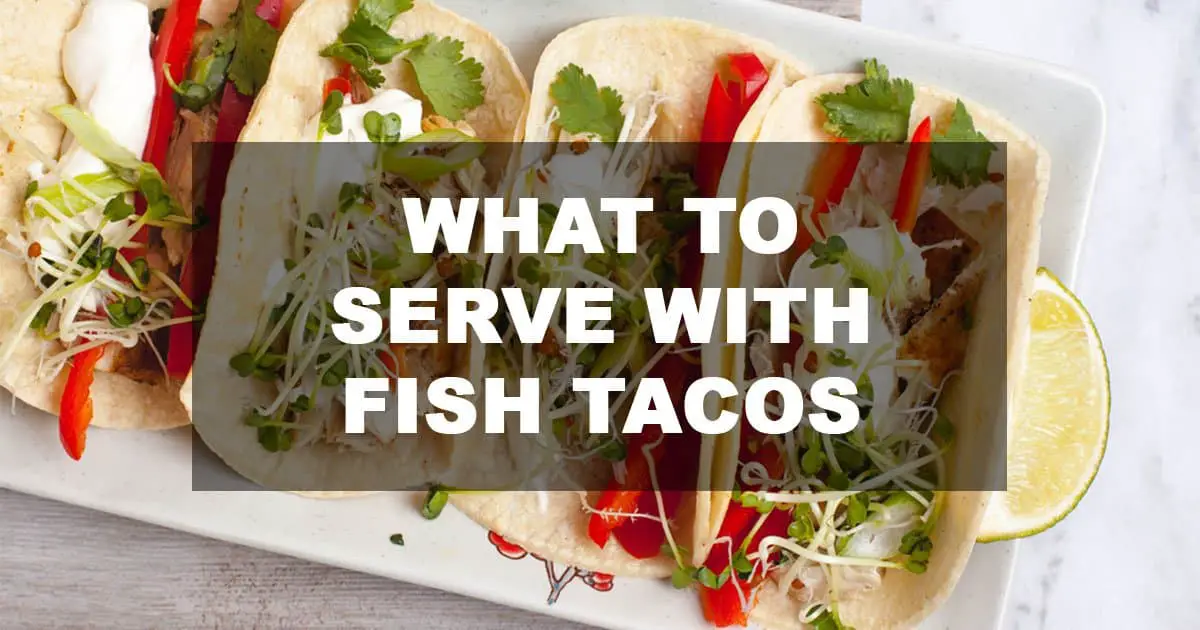 Habichuelas Guisadas
For a real "Mexican" treat, pair your fish tacos with Habichuelas Guisadas by Kitchen Gidget, that fanciful long word simply means rice and beans, So, we will be making some Puerto Rican rice and beans using this recipe-simple.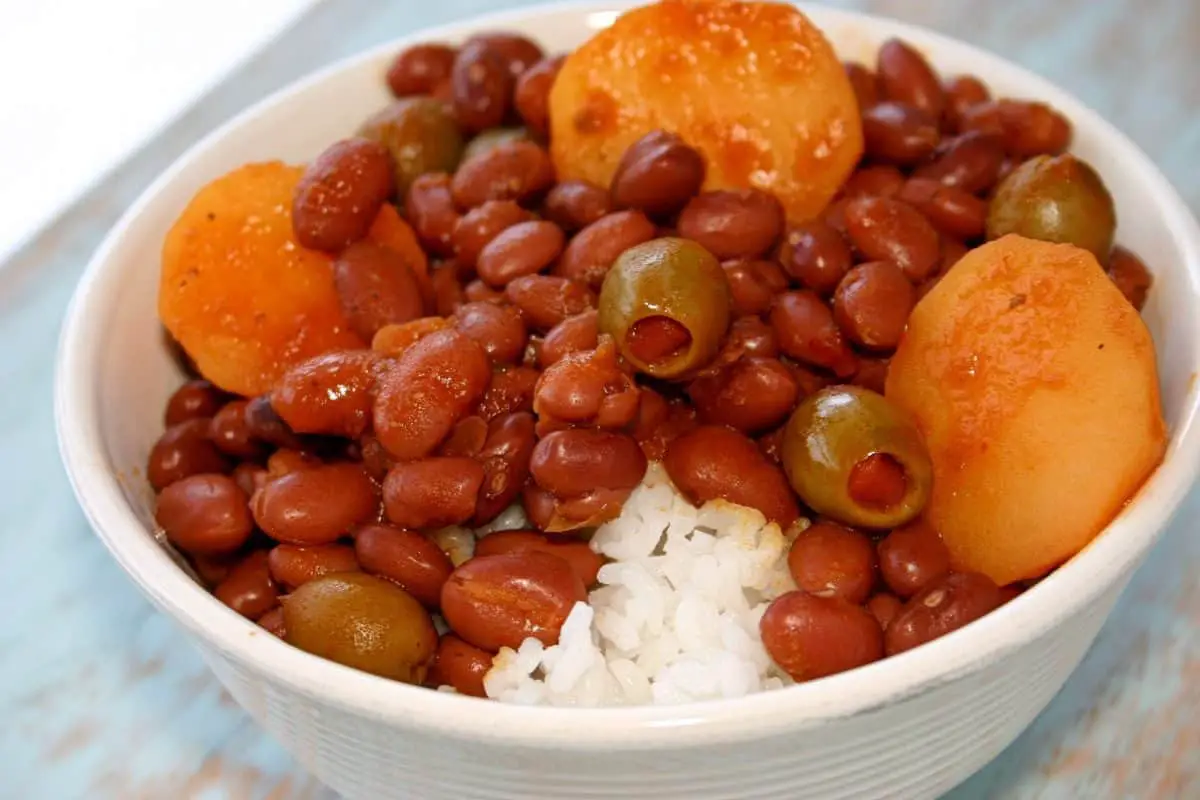 This recipe makes use of ingredients that give you a feel of the real Puerto Rican style rice and beans from the kind of beans used to the cooking in the sofrito sauce; it's all very traditional and worth making.
As a side dish with your tacos, this is on the heavier side, so it's a choice if you are up for more eating with your fish tacos. To make it lighter, you can avoid using tomatoes and just make the rest of the dish plain.
Mexican Corn On cob
To keep it light on the main and side dish, make some corn on the cob with this recipe by Giver Recipe, don't ask me why I am giving you a recipe for corn on the cob because I really can't explain why.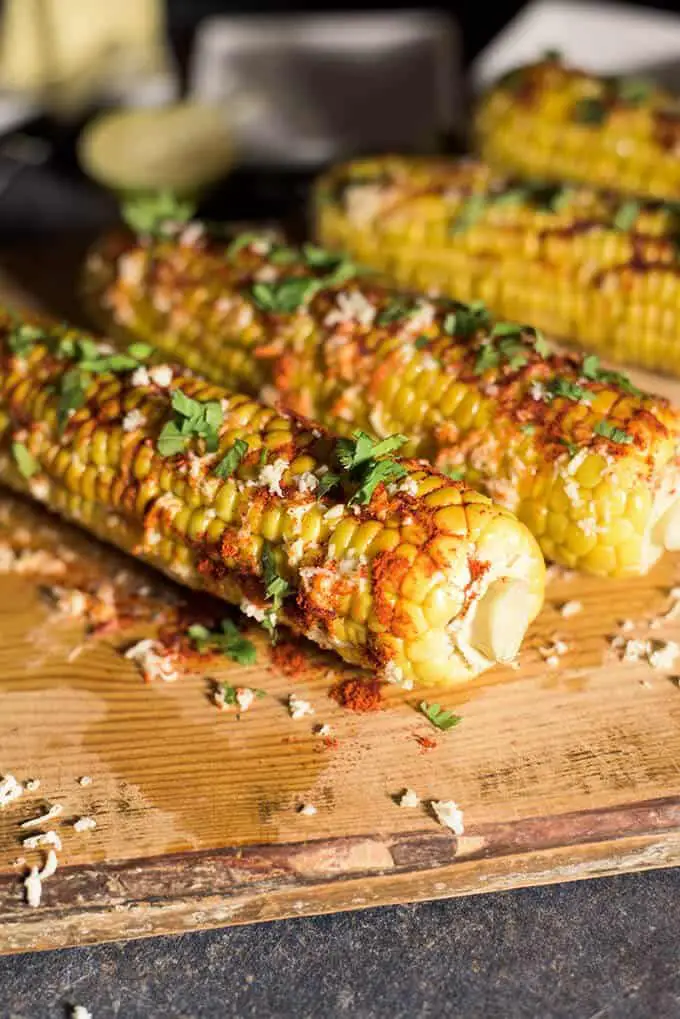 I just feel you really really need to try this recipe for making your corn on the cob, and it is my obligation to share.
So don't ask any more questions, go get some fresh corn and make this with your tacos and get wowed just like I was.
One reason why this recipe is good is that it makes use of the closest substitutes for ingredients might not be easy to get such as the corija cheese which we mentioned before, try it guys.
Finito!
Yes, I had to add the final Mexican spice (finito) to it, just sort of sums it up in a more…Proper manner.
In between two sides of a tortilla, you can do a lot, all you need to do is get your hands on some recipes which are rich and of course bosting  and then get cooking.
The reason why many taco recipes call for the use of soft tortillas is because of the ease with which it holds in all its content without breaking or falling out and like the recipes talked about above, the contents usually need to be kept in one piece.
Get more fantastic recipes for fish tacos from a cookbook by Flora Mae Moreland.