Dishes like paella are usually balanced because of the delicious combinations they are made with and the multiple ingredients. There are so many paella recipes and closely related dishes nowadays. This Spanish cuisine is a must when it comes to a flavor-packed main course.
A lot of countries have taken this dish and adapted it into different forms and using self-satisfactory cooking procedures, talk about being creative right? This isn't usually a bad thing but if you are new to a dish like paella, you need some fantastic homemade recipes to give you a head start, and you can get inventive as time goes on.
The recipes we have picked are rich, and their side dishes are flawless for an ideal plate of paella. Side dishes are sometimes the primary issue given to how intimidatingly stocked up the main dish is. Don't overthink it – a simple caesar salad, green beans, green salad, fresh fruits, white wine, ice cream, and other good dessert options pair well with authentic paella.
It is easy to get confused about what to include and what might seem like too much food.
What is Paella?
Paella is a delicacy of Spanish descent, Valencia to be precise. Typical paella is prepared with rice and a combination of seafood or meat, beans, and vegetables. Seafoods paella is one of the most popular kinds found in most places. The type of paella you make really depends on the main ingredients you like to eat.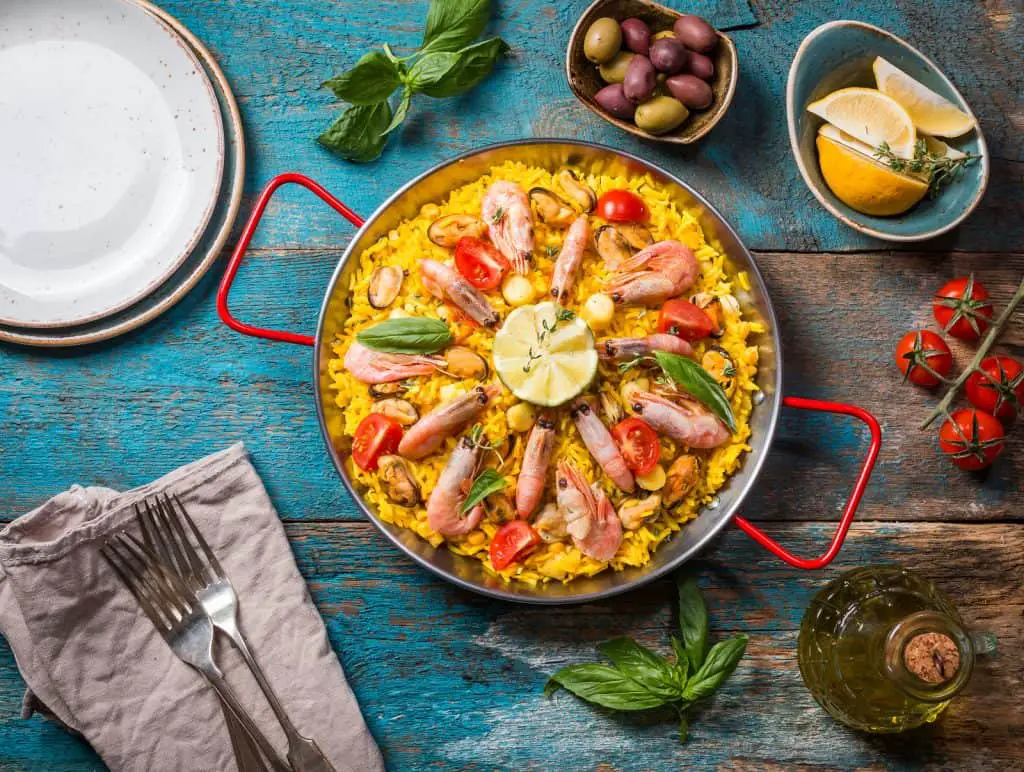 Paella has a wide a variety of preparation techniques and styles. It is said that it has been an identifiable dish since the 14th century where it was cooked and served mainly in Valencia. The Spanish food is packed with flavor and is a great option for feeding a crowd. It's also great for special occasions or a simple weeknight dinner. The options are endless when it comes to the different types of paella!
Unlike the many adaptations we have today, the paella of the early times were very dense and dry containing mostly local indigents cooked using open flames in large paella pans built for only paella preparations.
The alterations have been a welcome idea even in Valencia where so many different paella versions are offered in most of their restaurants.
Paella Dishes For You
1. Mixed Paella
This kind of paella is a combination of both sea foods and meat, so if that is what you have in mind for your paella, try out this recipe by Panning The Globe.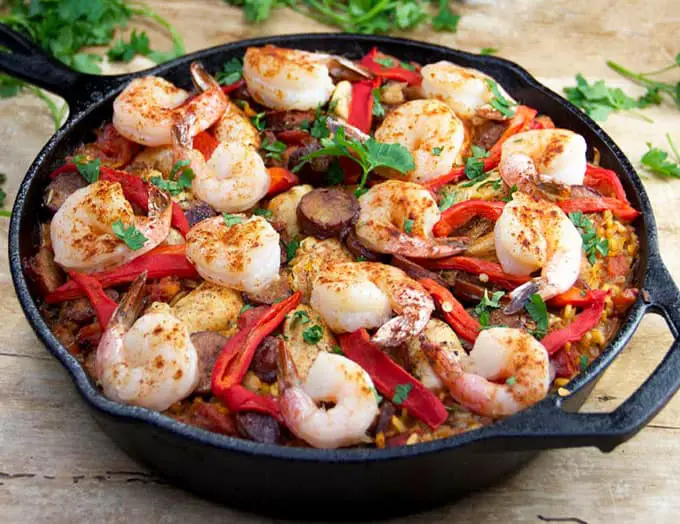 This recipe works well whether or not you have the paella pan; you can make use of a large pot like the one utilized in the picture description on the recipe page.
The timing is something to watch closely as it requires repeated removal from the oven and re-cooking, the addition of saffron gives the paella a nice reddish look. You should try it. The best part is the fresh seafood and rich flavors!
2. Vegan Quinoa Paella
Have you ever thought of quinoa instead of rice for your paella? Very adventurous and different, this recipe by May I have the recipe, has such a bright yellow finish to it, another plus is that it is gluten free and vegan.
So if you want to step down with the rice a little or you will be serving mostly vegans, you need not worry about getting a vegan paella recipe, this one is ideal for you.
If you like the idea of using quinoa instead of rice for your mixed or seafood paella, just make the necessary substitutions.
3. Vegetarian Pella
The look of this vegetable paella in this recipe by Proud Italian Cook is inviting, the luscious colour of the paella makes you just want to dig in. If you are in for some vegetables in your paella, you need to try this out.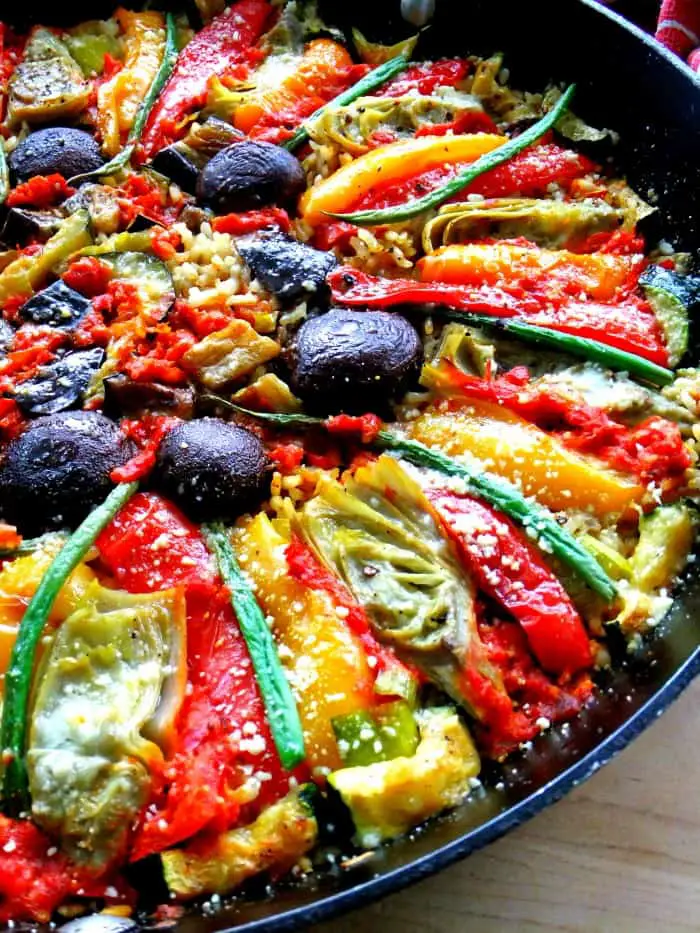 You can totally add in your meat or seafood as well. A large paella pan was used in the recipe, but if you are yet to get one, that shouldn't be a deal breaker.
You can cook in smaller batches as indicated in the recipe or make use of any big pot you have at your disposal, the end product is of more importance.
If you want an easy to follow video on how to cook paella, then click on this link. Now let us get to the sides!
Fitting Paella Side Dishes
1. Fried pimientos de Padron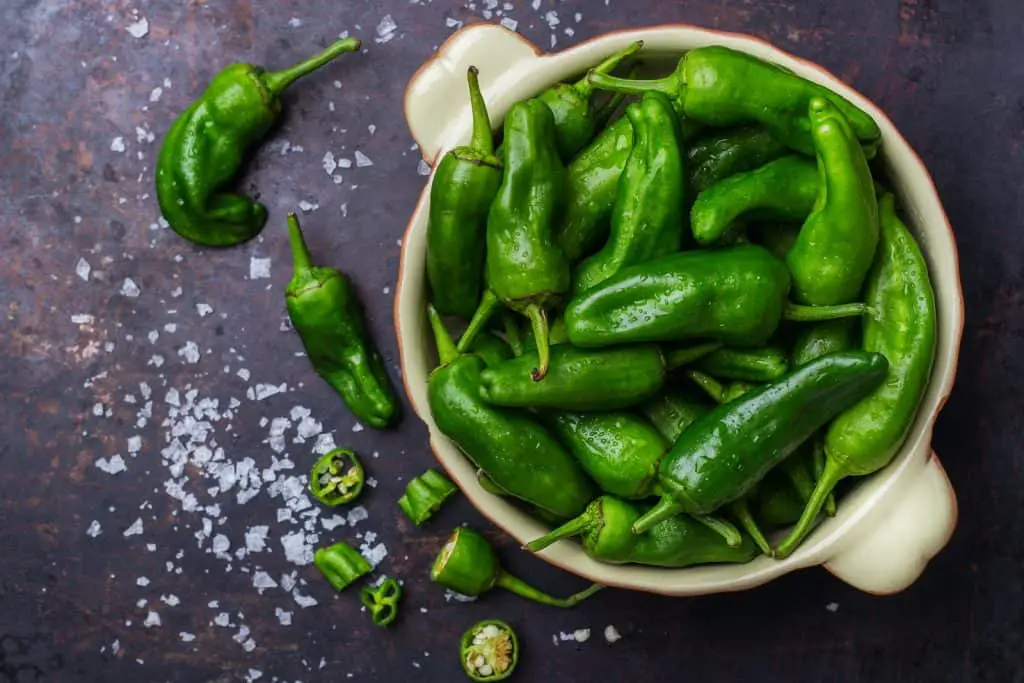 In case you haven't heard of fried pimientos de Padron, it is a kind of Spanish chili which is usually slightly fried and eaten. If you are making seafood or beef paella and you want to go all out Spanish on both the main and side dish, try this out.
It is not a very common chili, and it is hardly served so you should be ready for some looks if this is your first time trying it. Go for this recipe by And here we are; it has a video included for you to see how it goes from the start.
2. Platanos Maduros
Another Spanish pick. Kudos to its name as it simply means 'fried sweet plantains.' I think I like the 'Platanos Maduros' pronunciation better, it makes it sound sophisticated.
I guess we all know how to get a rocking plate of fried plantain but in case you aren't sure which kind of plantain it is, take a look at this recipe by Smart Little Cookie.
Sweet plantains make a perfect side dish for any form of paella you are cooking, be it mixed or vegetable. It works all the way.
Here is a super easy to follow video
3. Crusty Bread
This is another side that goes so well with paella. Instead of going out to buy loaves of bread, why not bake yourself some hot bread at home.
The catch is that you can add and reduce some things to suit the right texture you want and you can brown it up as much as you like, which sits well with me, for the procedure to make some French bread, take a look at Lynda's Recipe Box.
Other Paella Side Dish Recipes and Ideas:
Red peppers or bell peppers

Simple salad

Tomato salad

Fresh lemon slices
Spanish Delight
Paella is a dish that isn't limited, but getting the right side dishes can be quite tricky because of how loaded the main dish is, use side dishes that do not make the entire meal look too heavy but compliment it instead.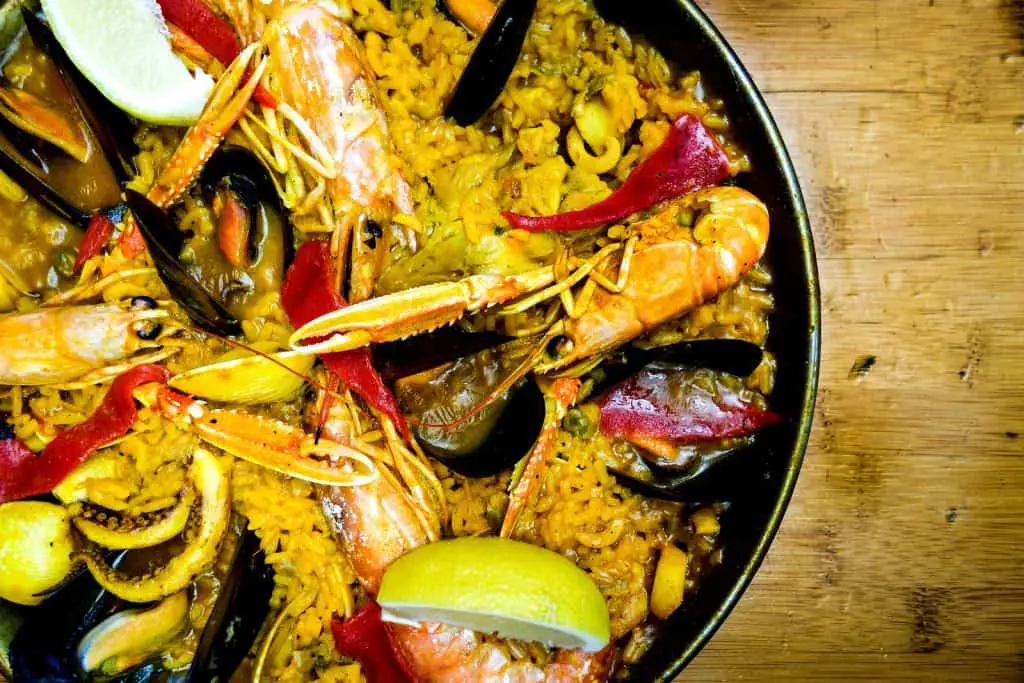 As it is with the side dishes we have listed above; simplicity is the way to go for a pair with paella, if you have any other side dish tryouts of your own, keep them coming.
I want to hear more and try more as well. This cookbook has sixty different paella recipes from Spain; you can take a peak for more recipes.