Breakfast is popularly known as the most important meal of the day. Without it, we will be physically drained and would not be able to work properly. After a busy week, we just want to stay in bed and relax instead of eating breakfast early in the morning. If you've come across this article in search of easy to make breakfast recipes, you have come to the right place.
In this article, we will present some of the amazing breakfast ideas that you will be grateful for. Not only are they easy to make, but they're also delicious.
1. Vegan Banana French Toast:
We will start with a simple and easy to make a dish that will surely blow your mind. While a regular French toast does taste amazing, here mentioned below is a recipe for all those who are looking for vegan options. All you have to do is to follow this simple recipe strictly, and you'll have breakfast ready for you in no time.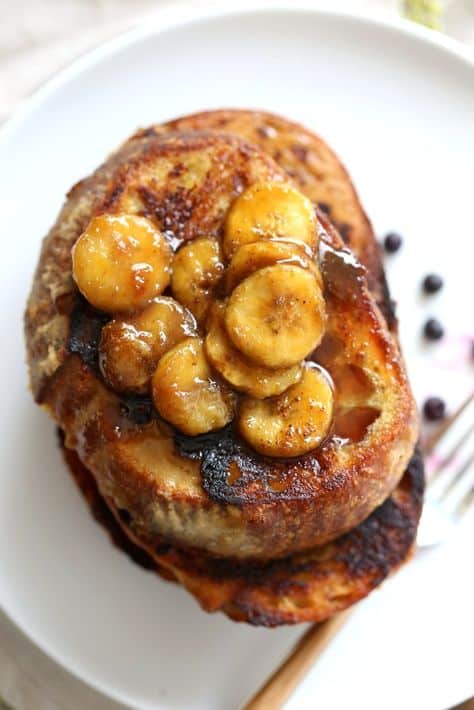 Take one ripe banana and mash it in a large bowl. Add 1 1/4 cup of soy milk and 1/2 Tbsp. Flaxseed meal. After you're done, add 1/4 tsp. Cinnamon. ½ spoon of vanilla extract and stir. Then take 4-5 slices of wheat bread and dip them in the mixture one by one for less than a minute. Now place the bread on the preheated frying pan that you have coated with coconut oil
Cook for 3-4 minutes on each side and you've got a perfect breakfast a lazy weekend.
2. Spicy Burritos:
If you love spices as much as I do, then you inevitably wake up with a craving to have something hot in the morning. The first thing that you need to do is to start with making the salsa. Chop and cook the chilli and garlic in coconut oil or almond oil. Cut the tomatoes in half and squeeze the juice out of the centre then chop them into little pieces and cook them. While you're cooking the ingredients to simmer, cut potatoes and cook them on the side. Add black beans to the mixture and your salsa is ready. Now heat the tortillas for about 20 seconds and lash the whole mixture and you've got your spicy breakfast.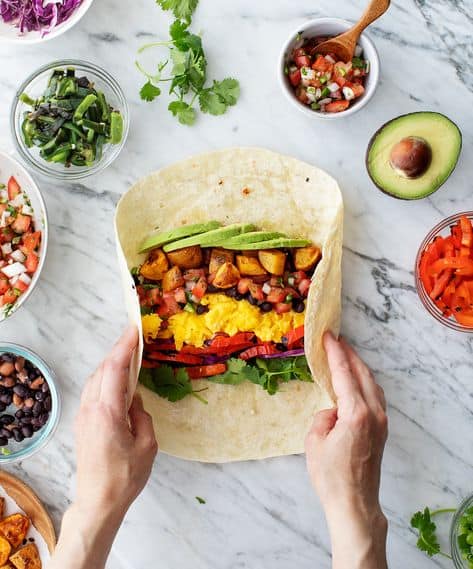 3. Avocado and Egg Toast:
This is sure to be the easiest of the mentioned recipes. All you have to do is toast bread perfectly, cut an avocado and dice it. Put some eggs to boil while you're doing this. Then peel them, and after perfectly slicing the eggs, you can put them on your toast and take the first bite. If you're vegan, all you have to do is buy a vegan bread replacement and skip the eggs.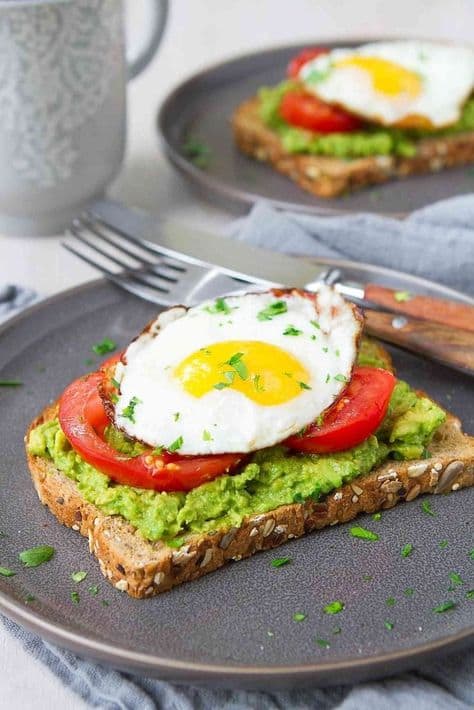 4. Nutella and Strawberry French Toast:
If you've got a sweet tooth, then this is the recipe that you've been looking for. All you have to do is prepare the French toast batter with milk, sugar, eggs and vanilla extract. Once you're done with that, you can take the bread; dip it in the mixture and then move on to cooking it.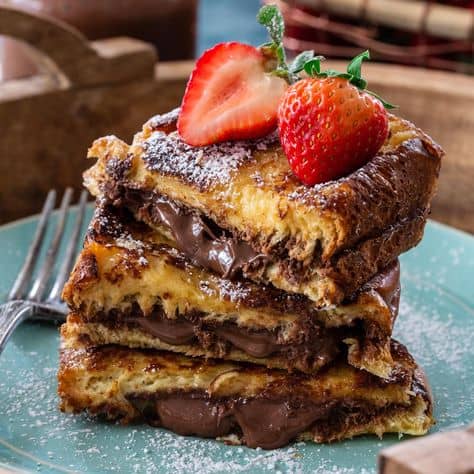 To make it even tastier, you can make a strawberry and chocolate gravy to top it all off.
5. Peanut Butter and Bacon Sandwich:
Last but not least is Peanut Butter and Bacon Sandwich. For this, you will need 4 slices whole-wheat bread, 4 oz. Bacon and 4 tbsp. Creamy peanut butter. All you have to do is toast the bread until it turns golden brown a toaster oven has got you covered in that department. Cook bacon and leave it out for a while. Try to use non-stick cookware while you cook bacon so it takes up less amount of oil and doesn't stick to the pan. Spread the peanut butter, put in the bacon, and you've got your breakfast ready.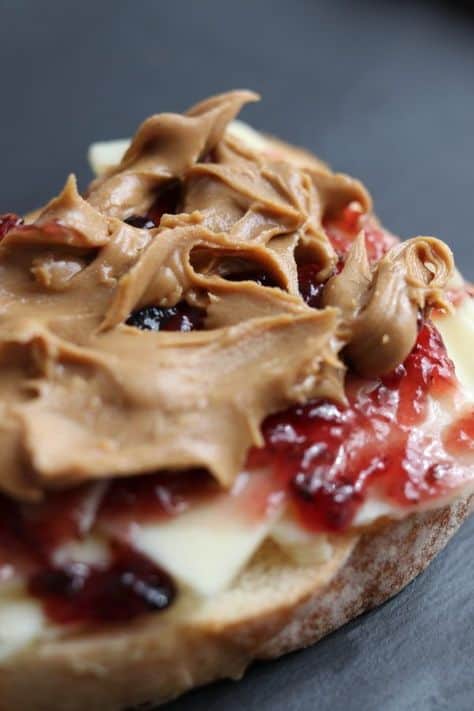 With the above-mentioned ideas, I'm sure you'll be ready for a healthy breakfast every day. If you want to share some ideas, feel free to mention in the comments below.
Author Bio:
This post is written by Line Arias who has been working as a nutritionist for ten years now. She recently collaborated with health and fitness spa, NYC, and since then, she has been working on weight loss' meal prep plans.