Canned Tuna is a lunchtime staple. It's nutritious, inexpensive, tasty, and can be used in many ways beyond the classic tuna sandwich.
But is all tuna the same? When shopping for quality tuna, there are a few things to take into consideration. I'll discuss why you should be eating tuna, how to use it, and some of those shopping factors here and then I'll weed through the reviews to discover the best canned tuna you can buy. For quick reference and shopping, click the links in the table below to check the current price and ratings on Amazon.
Table could not be displayed.
Canned Tuna: Healthy and Tasty
Health Benefits and Concerns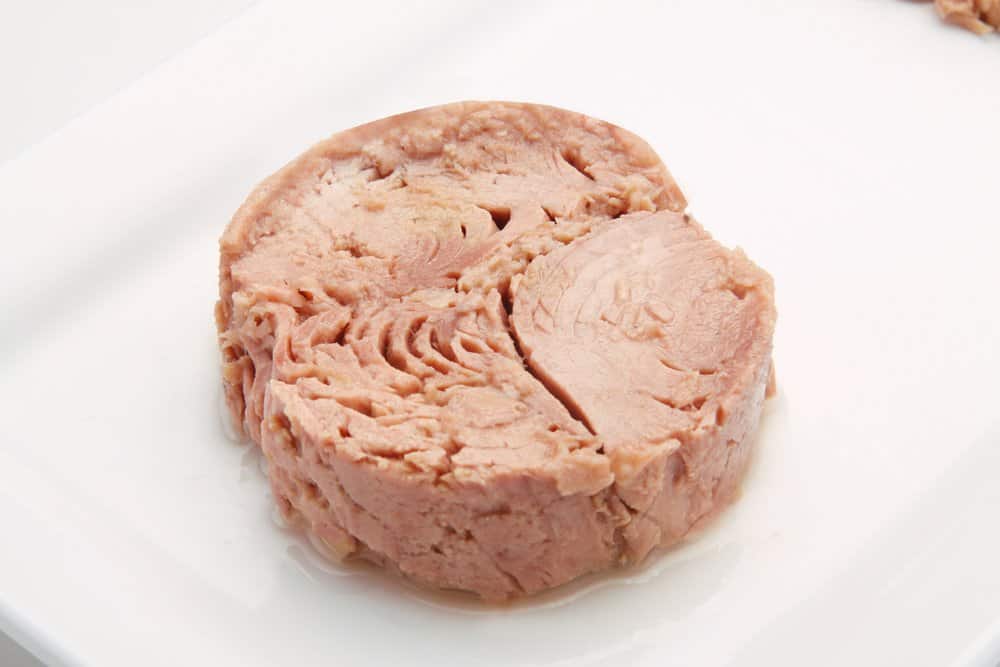 Tuna fish is a great food to add to your diet. It's high in Omega-3 fatty acids, niacin for cardiovascular health, and it's also an excellent source of lean protein.
Tuna is not without controversy, however.
One of the primary concerns with tuna is high levels of mercury. Mercury is an element that collects in our bodies over time, and can cause problems with the nervous system and other issues. It is especially dangerous to developing fetuses, so pregnant women need to be especially cautious with tuna consumption.
The other concern with canned tuna fish is the presence of endocrine disruptors like BPA in the linings of the can.
There is disagreement in the scientific and medical community as to whether the risks of tuna consumption outweigh the benefits, but most believe that eating tuna is still more beneficial than dangerous to our health. Furthermore, there are steps you can take to reduce that risk, such as being choosy about the type and source of your tuna. I'll discuss those tips in the shopping section below.
Tuna Recipes and Meal Ideas
I love adding tuna into my salads. This is my favourite recipe, with Craisins for some sweetness and roasted soy nuts for some crunch.
Tuna Spinach Salad
Salad:
4 cups of baby spinach, washed
1 can chunk light tuna
2 Tbsp feta cheese, crumbled
2 Tbsp Craisins
2 Tbsp salted roasted soy nuts
Dressing:
2 Tbsp extra virgin olive oil
2 tsp Balsamic vinegar
1 tsp honey
1/2 tsp mustard
lemon juice of 1/2 lemon (squeeze the other half into your water!)
Salt and pepper to taste
Directions:
Toss all of the salad ingredients together in a large bowl. Mix the dressing in a small bowl until well blended (for a creamier dressing, use a hand blender), then add into salad and toss.
Tuna is also a tasty addition to a pasta salad to add more nutrition and a nice briny flavor enhancement.
And who could forget the classic tuna melt?! As a weekend lunch in my house, we often mix tuna with a bit of mayo, some shredded cheese, and some pepper. Add a scoop to a slice of bread, then pop it in the oven under the broiler for a few minutes. The result is a melty, cheesy open-face tuna sandwich.
My other favorite use for canned tuna is to make easy fish cakes, like these ones. They make a great starter or main dish with some sides like roasted potatoes and veggies. They also make a meat-free hamburger alternative for BBQ season.
Shopping for the Best Tuna
The two main issues you want to address with smart shopping choices are the health concerns and environmental concerns.
Health Concerns
Firstly, light varieties of tuna are said to have the lowest levels of mercury.
These safer canned tuna options include those labeled as:
Light/chunk light
Skipjack
Yellowfin
Tongol
Those pretty white flakes of albacore and white tuna are tasty and look lovely, but they contain the most mercury and should be consumed in small quantities, if at all. You also want to try to pick cans that indicate they are BPA-free, or choose tuna that is packaged in plastic pouches rather than tin cans.
Another issue is how the tuna is packed be it in oil, water, or nothing; and with or without salt or any other additives. Tuna packed in water or with nothing else added will be the lightest option in terms of fat, calories, and sodium.
Environmental Concerns
The world's fisheries are hurting, and tuna is one of the most heavily fished species in the oceans. You can make smart choices, though, to avoid your tuna habit contributing to environmental degradation. Look for sustainably sourced tuna.
Yes, sustainably sourced tuna will set you back a bit more than conventionally fished tuna, but honestly, we're already talking a pretty low-budget food, so I think it's worth spending a little more if your budget allows it.
Here are some of the terms to look for when shopping for sustainable options:
Marine Stewardship Council (MSC) Certified
Pole/Line or Troll Caught instead of long-line caught
FAD-free (FAD stands for "fish aggravating device," which are devices or lights placed in the water to get the fish to group together, but results in a great deal of by-catch
Many brands will make claims such as "dolphin-safe" or "sustainably caught," but without more specific details or accreditations such as those listed above, it's not really clear what those terms mean.
Canned Tuna: Best Brands
Based on the shopping criteria above, here are some suggestions for tuna brands that are easy to find on Amazon and are healthy and sustainable options.
Wild Planet is a brand that is regularly ranked as one of the best in terms of sustainability, including taking the #1 spot on GreenPeace's tuna rankings. They offer a number of different varieties and options, and other seafood such as sardines. This link is or their skipjack tuna.
In terms of sustainability, Wild Planet ticks off a number of boxes:
Line or troll caught
Avoids overused fisheries
FAD-free
They are also a very transparent company, and offer a great deal of information to consumers about their policies and goals as a company. The cans are BPA-free.
In terms of taste, Wild Planet adds nothing other than salt to their tuna. The tuna is packed into cans and then cooked in the can to retain the maximum flavor and nutrition, since you won't be dumping any of that goodness down the drain.
And does it pay off? According to most shoppers, yes, Wild Tuna is a super tasty option. Many people note that Wild Tuna is the best-tasting tuna they've ever had, noticeably better than other options.
It does seem that there may be some issues with the consistency of the quality. Some reviewers note that they received bad batches after having bought this tuna a few times.

PROS
Lighly regarded for its sustainability
Transparent company
No additives
CONS
Quality inconsistencies
Pricy
Wild Selections is owned by the well-known Bumblebee seafood brand, but aims to be a sustainable option. It is MSC certified, and also donates a portion of every sale to the WWF's sustainable fisheries programs. They offer a few different varieties, including no-salt added and packed in oil.
Here's some more information about the sustainable practices of Wild Selections. The company indicates that some of the tuna is pole and line caught, while some is long-line caught, but all of it is MSC certified.
Many people find this tuna very tasty, particularly the variety packed in oil, recommending it for salads or eating on its own.
Most of the complaints are with the tuna that is packed in water—reviewers comment that it is very dry. Some also found that there are price fluctuations, so keep an eye on that when ordering.
PROS
Sustainably sourced
Portion of proceeds benefits WWF
Tasty
No additives
CONS
Water packed tuna is dry
Price fluctuations
BPA may be used in can lining
Safe Catch claims to be the safest tuna, as each fish is tested for mercury and held to a standard that that is 10x lower than the FDA's recommended limit. Like Wild Planet, Safe Catch tuna is packed into the can with no water or oil added, and then cooked, so there is minimal processing and the tuna retains its flavor and nutrients. The cans are also BPA free.
They do have an albacore variety, and given their rigorous testing, it's probably a good option if you really prefer albacore. This link is to their light skipjack option.
Here are some benefits of this brand:
BPA free cans
FAD and long-line free
Sustainably caught (though with no accreditation)
Most people who've tried this tuna report that it is very tasty—noticeably better than average store-bought varieties. Many comment as well that the tuna is attractive—nice, big chunks and an enticing pink color; the minimal processing shows.
Some people find that this tuna is especially fishy tasting, but that's not really a negative so much as a matter of preference and personal taste. Another negative is that it's definitely a somewhat pricey option.

PROS
BPA free cans
Lowest mercury content
Responsible fishing methods
Tasty and attractive
CONS
Some people find it too fishy tasting
Pricy
Tongol tuna is another variety of tuna that tends to be lower in mercury, but it is less frequently used than skipjack.
This tuna boasts of:
BPA free cans
wild caught and dolphin free, though without more specific information
Many people really enjoy this tuna and find that the tongol variety has a less fishy taste than skipjack and some other types of tuna. People also find that it's a good option for tuna that is low in salt as there is no salt added to these cans.
Some people find that the tuna packed in water is on the dry side, which is pretty common.

PROS
BPA free cans
Less fishy taste
Low sodium
CONS
Water packed tuna is dry
Claims of wild caught and dolphin free are not backed by any accreditation
Polar offers 5 oz. and large 12 oz. cans of chunk light and albacore tuna packed in water. Bought in bulk, this tuna fish is a pretty good value (the link given goes to the chunk light tuna in a 48 5 oz. can pack, which was the best value at the time of writing).
This tuna claims to be dolphin safe, although they don't offer any details beyond that.
The biggest benefit of this tuna is that it has no added ingredients other than the tuna, water, and salt. This tuna is highly rated on Amazon for its taste. Many people who've had this tuna note that it has large fillet chunks rather than the stringy pieces, and it tastes like tuna "used to" taste.
Most of the complaints are around the pricing, so play around with the quantity options and variety to check that you're getting a good value.

PROS
No additives
Large fillet chunks
CONS
Claims of dolphin safe are not backed up
Not BPA-free
Canned Tuna: Your Best Options
Today, it's easy to make responsible choices, both for the planet and your own health, when it comes to shopping for canned tuna fish.
With those considerations in mind, my top pick for canned tuna is Wild Planet. It is minimally processed, BPA-free, and uses low-mercury tuna varieties. And very importantly, they use sustainable practices in their supply chain and provide consumers with a ton of information about these practices.
For a less expensive option, Polar tuna seems to be a high quality product in terms of taste and nutrition, however I would like to see more information about the sustainability of this tuna.
What is your favourite tuna brand, and favourite use for canned tuna?