Are you tired of driving to fast food restaurants to quench your milkshake craving? Does the McDonald's in your area seem to never have their ice cream machine up? Have you ever had a massive craving of a milkshake, but hadn't had the means to create one yourself? Or so you thought.
I've curated a tutorial on how you can create your favorite soft-serve inspired drink without having soft serve at all! In learning to produce a yummy final product with different ingredients, you won't ever feel limited in the beverage department ever again!
What You'll Need
For the first tutorial, you'll need four ingredients.
Milk
Sugar
Ice cubes
Vanilla extract
You'll also need an essential tool to whip this milkshake up:
• An inexpensive blender
Although, if you go there, you'll have to resist buying ice cream in place of the mixer. Instead, you can purchase a blender and have several uses for years to come, whereas the ice cream will only last a few nights.
Making the Milkshake
[toc]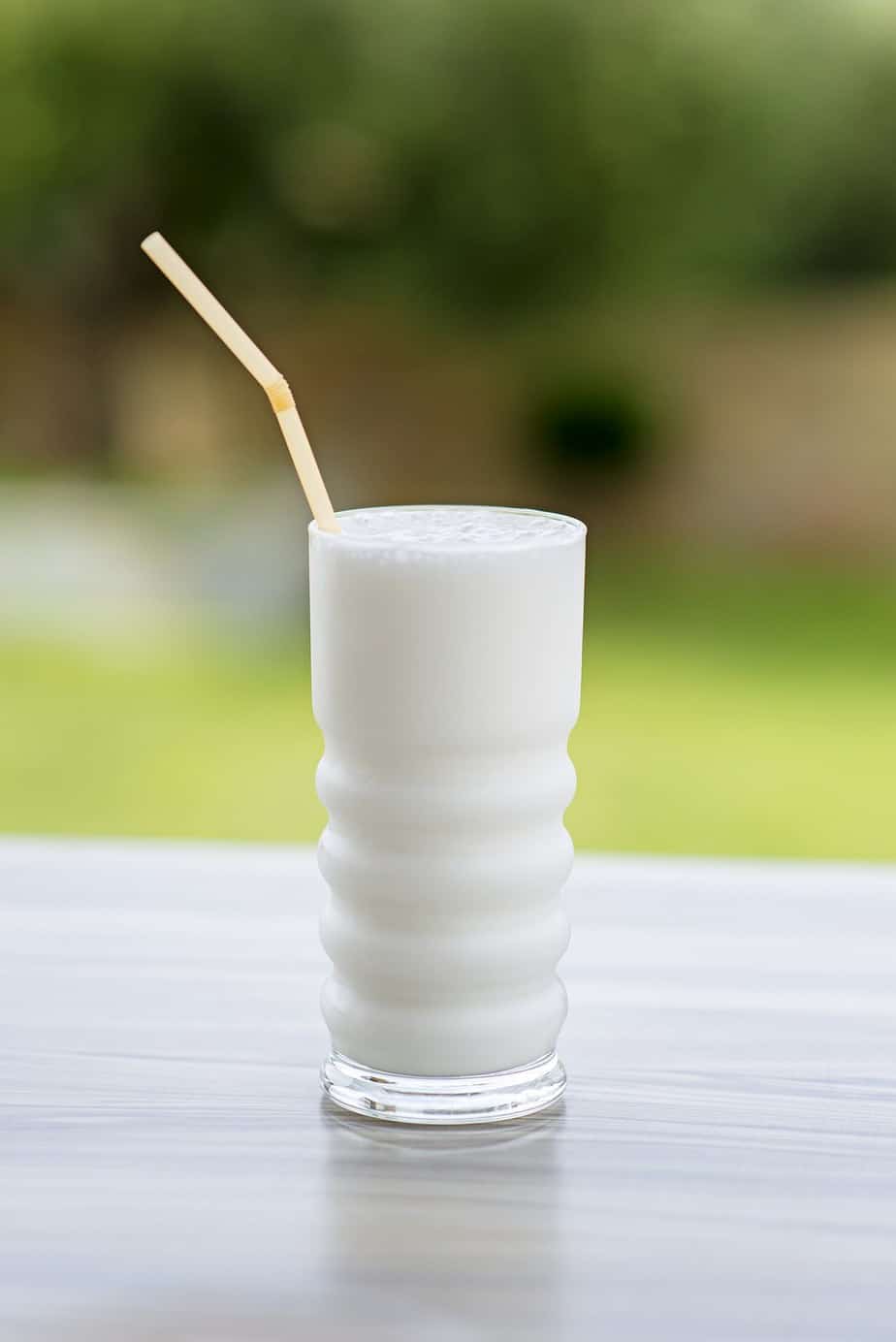 Let us preface this by stating that ice isn't a necessity, but an excellent way to make sure you're going to receive the milkshake consistency with your finished beverage. This ice cream-free milkshake can be completed without, but it's recommended that you use ice cubes, too.
Step one
Place 12 ice cubes in your blender, followed by 2 cups of milk. Do not use skim or low fat, as we describe why later.
Step two
Next, you want to take 1/3 cup of sugar and pour it in. You can add more after if the taste isn't perfect, yet.
Step three
Finally, you'll want to add three drops of vanilla extract for that classic milkshake taste.
Step four
Blend for five minutes, or until desired consistency is met.
There you have it! How to make a milkshake without ice cream in four simple steps that take less than 8 minutes to prep and create.
Alternatives to this Tutorial
There are other alternatives to the three ingredient milkshake, but it depends more so on your desired flavor. If you want a basic vanilla inspired milkshake, milk, sugar, and ice cubes are all you'll need. If you want a milkshake that packs more of a punch, additional ingredients may include adding frozen strawberries, or blackberries.
No one can go wrong with a simple vanilla milkshake. The classic milkshake has paved the road for all milkshakes in existence today. The great thing about the basic four ingredient tutorial is that once you know how to make a vanilla milkshake without ice cream, you'll know how to make them all.
Strawberry Swirl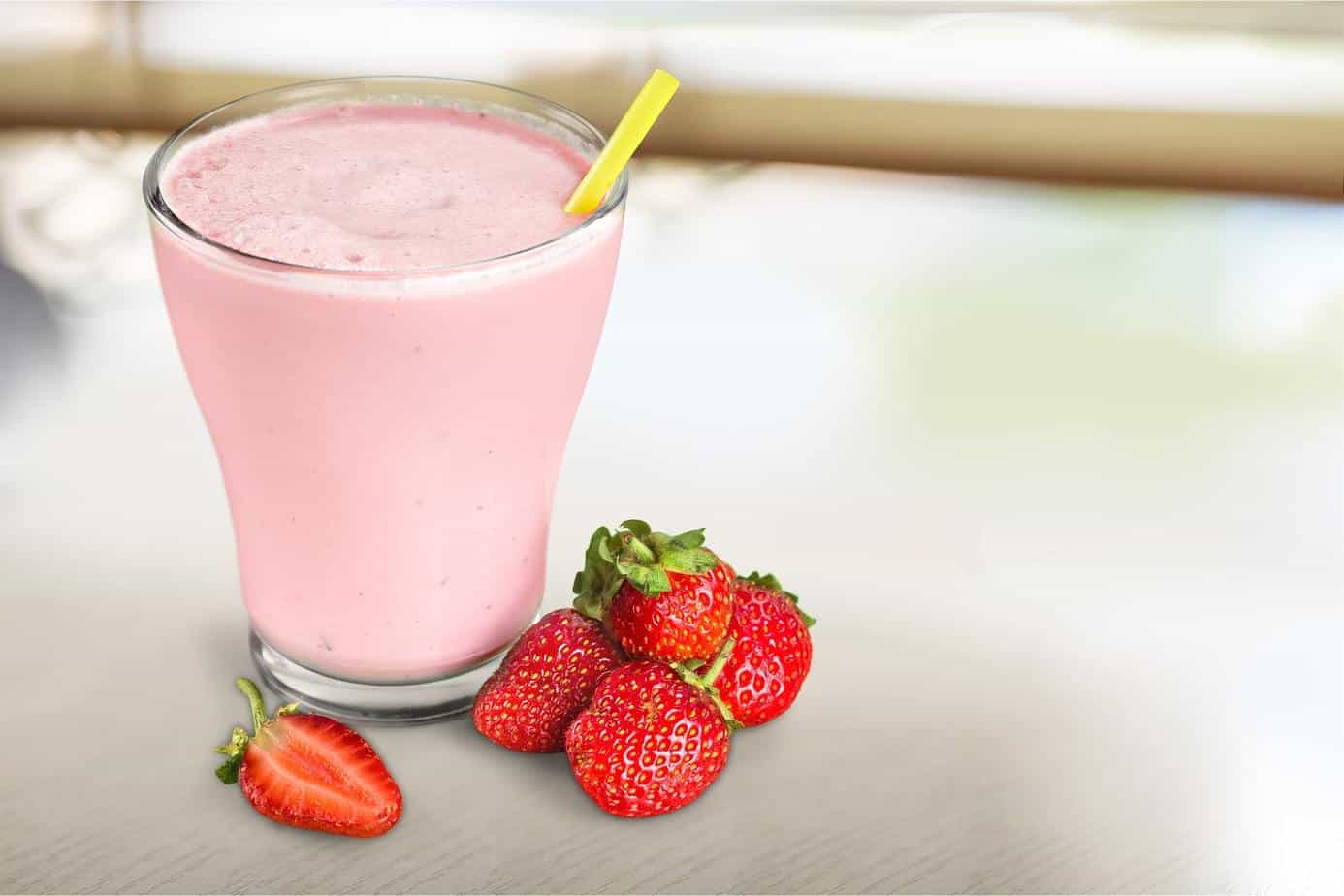 For this tutorial, you'll want to make sure you have:
6 ice cubes
2 cups of milk
½ cup of sugar (white, not brown)
1 cup of fresh strawberries
3 drops of vanilla extract
With your blender, you'll simply want to dump in all of the ingredients and whip to perfection! The reason why this isn't preferred over our basic tutorial is that there are more ingredients needed, and we want to make this as simple as possible for you. If you don't like strawberries, we think your mind is made up for you!
Heavy cream and Berry Dream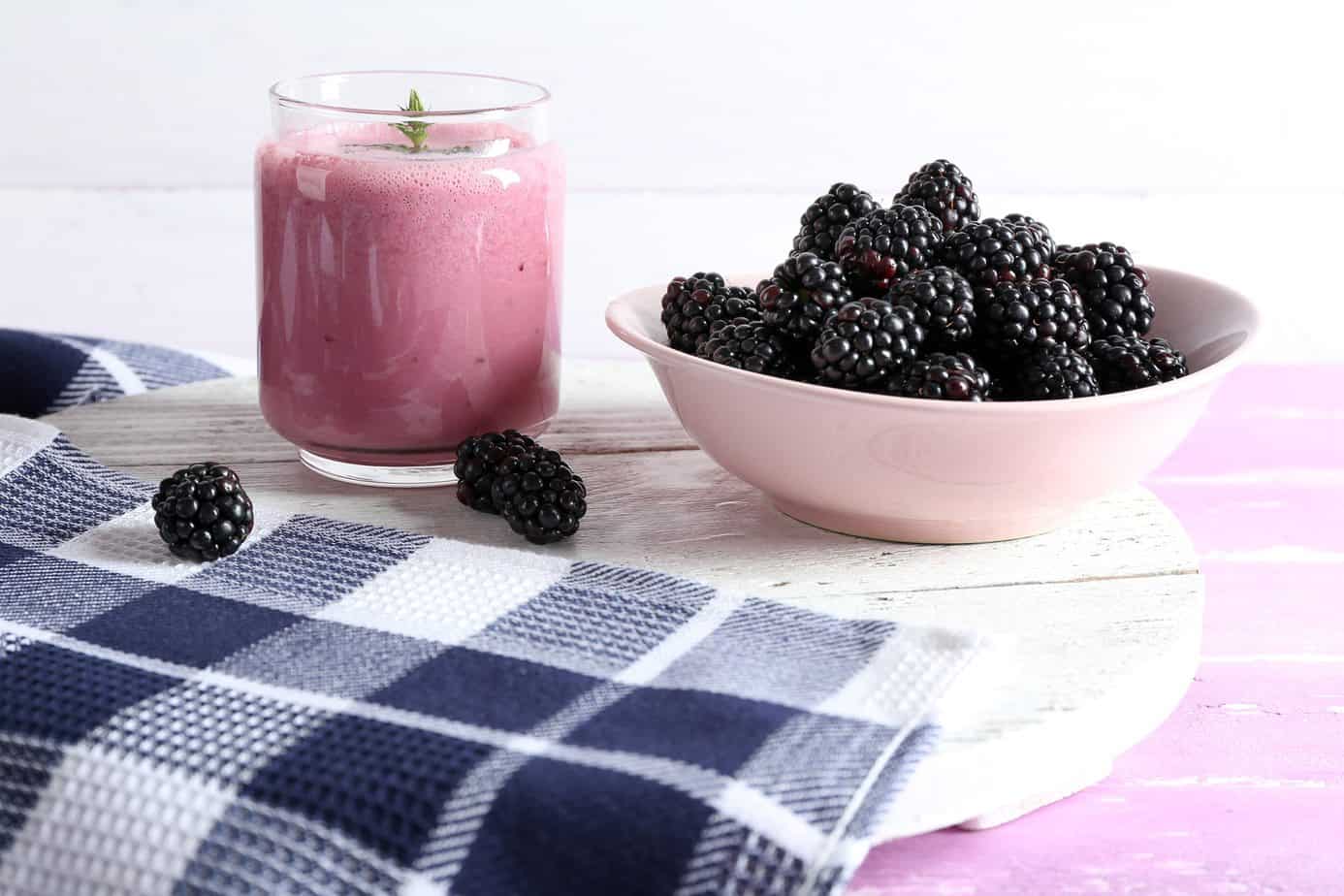 This tutorial is for the more adventurous with fruit. You'll need some more ingredients than the basic tutorial, including:
6 ice cubes
1 cup of milk
1 cup half and half (you can substitute with heavy cream)
¼ cup of sugar (white, not brown)
1 cup of blackberries
Like the other tutorials, you'll want to throw these into your blender and whip until smooth. If you're a fan of fruit chunks in your drink, you may not want to blend too much.
Not Your Basic Milkshake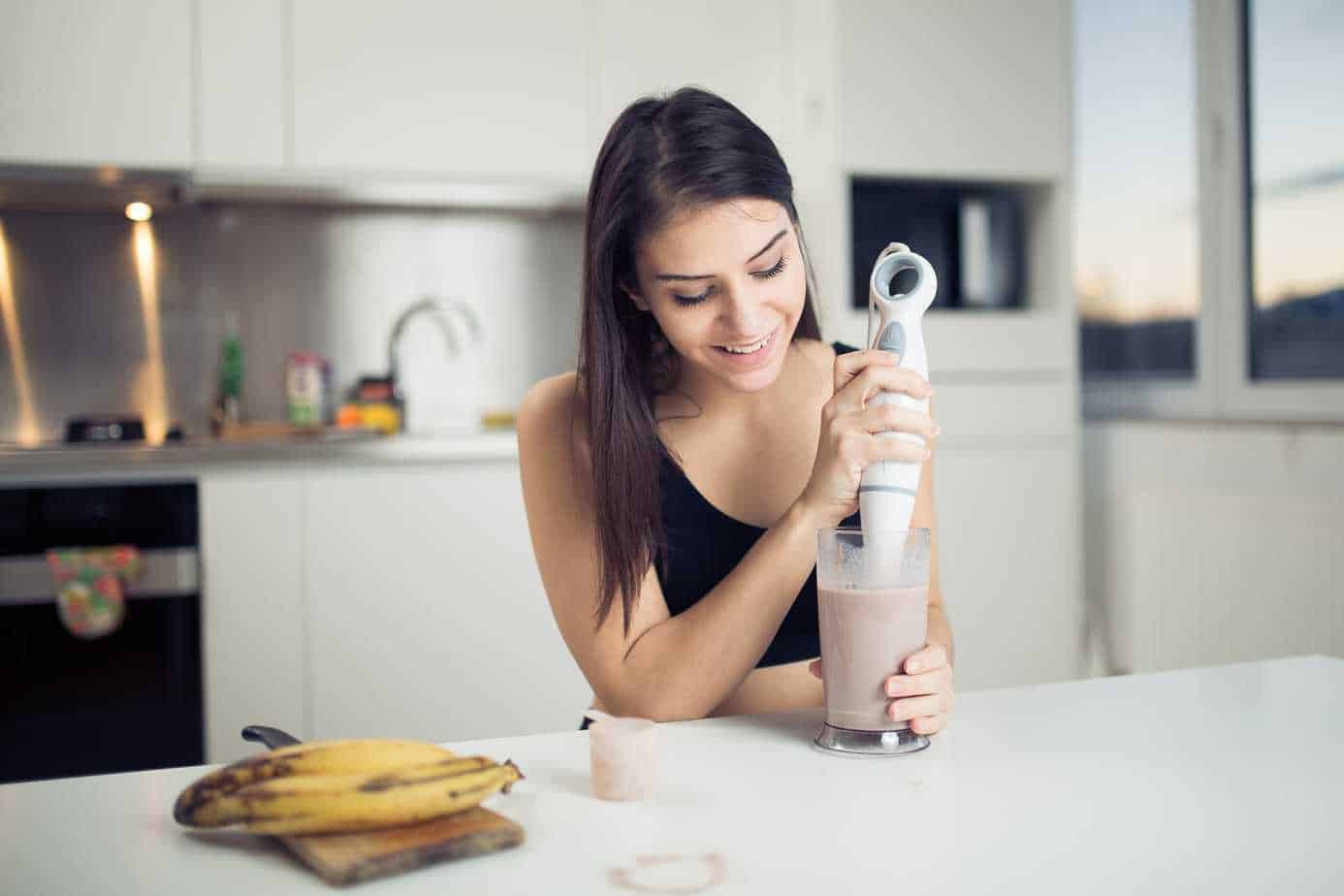 3 bananas at their most ripe
1 tablespoon of honey or maple syrup
2 cups of milk (or heavy cream)
This alternative may lack in ingredients, but it doesn't have a basic taste by any means. Throwing them together in the blender will give you a seamless yet super sweet milkshake without the use of ice cream.
For each milkshake and ingredient set mentioned above, you want to follow the same creation process as the basic milkshake. You'll want to blend for five minutes or until desired consistency is met.
If you're more of a visual person, don't forget to check out this quick video on how to make the most simple milkshake ever without ice cream.

Pro Milkshake Tips
Since you only need a blender and minimal ingredients, you may not think that there's much else to know on how to make a milkshake without ice cream. There are a few tips and tricks you should make a mental note of to create a perfect milkshake without ice cream.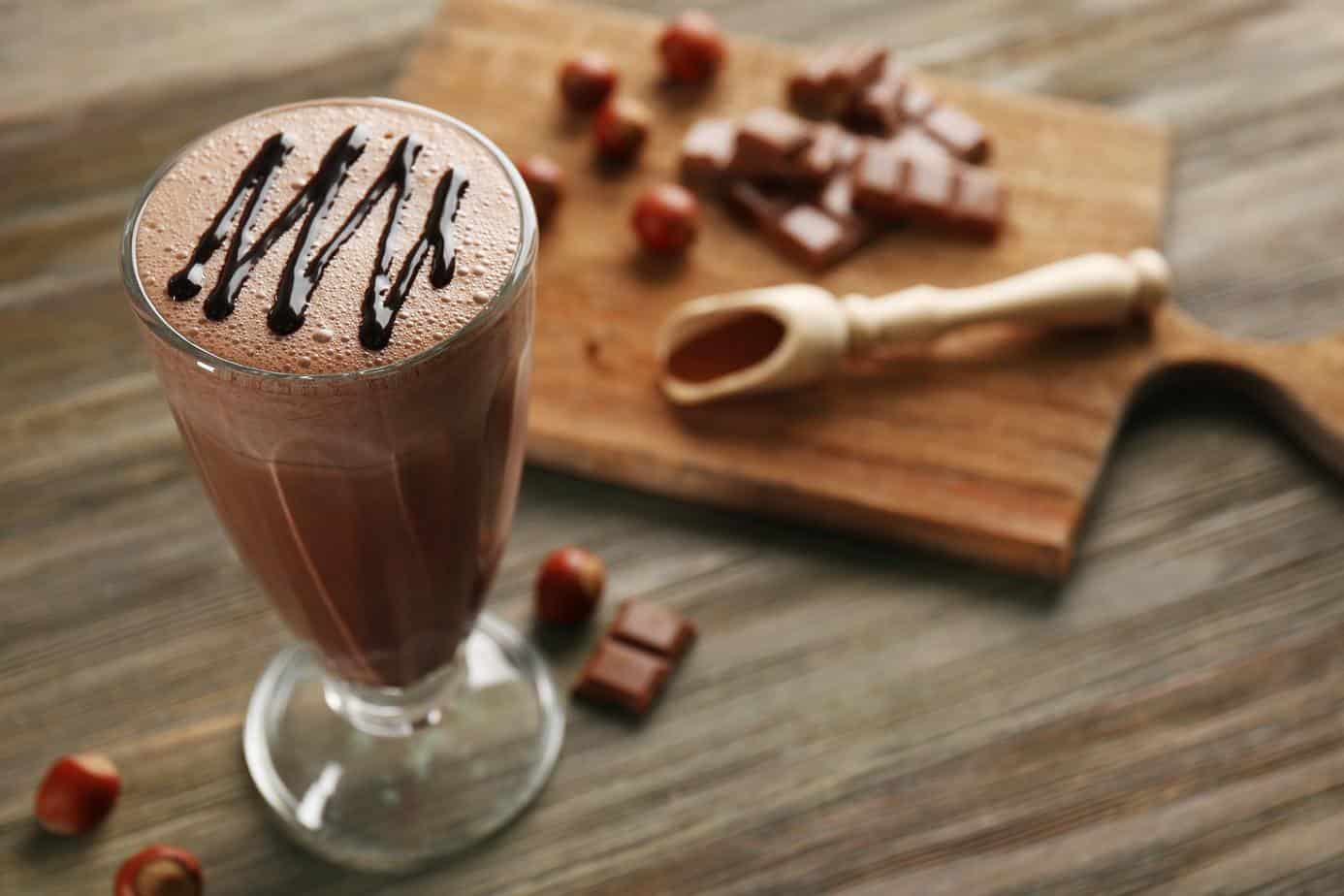 Trying to go healthy is hard when you're creating a milkshake without ice cream so you may try to cut corners and add low-fat or skim milk. You should highly avoid doing so as you'll receive a super watery beverage that will lack the consistency of a milkshake. The consistency of a milkshake is the driving power behind people's desires to consume them. Without, you'll have fake ice cream soup! If all you have is the milk mentioned, you may want to add a banana or another fruit to help thicken the consistency.
Blending bananas into the milkshake will give better body and a thicker consistency, much like a true milkshake. If you dislike bananas, you won't want to add them into your blend as this gives a very striking flavor from the fruit.
Conclusion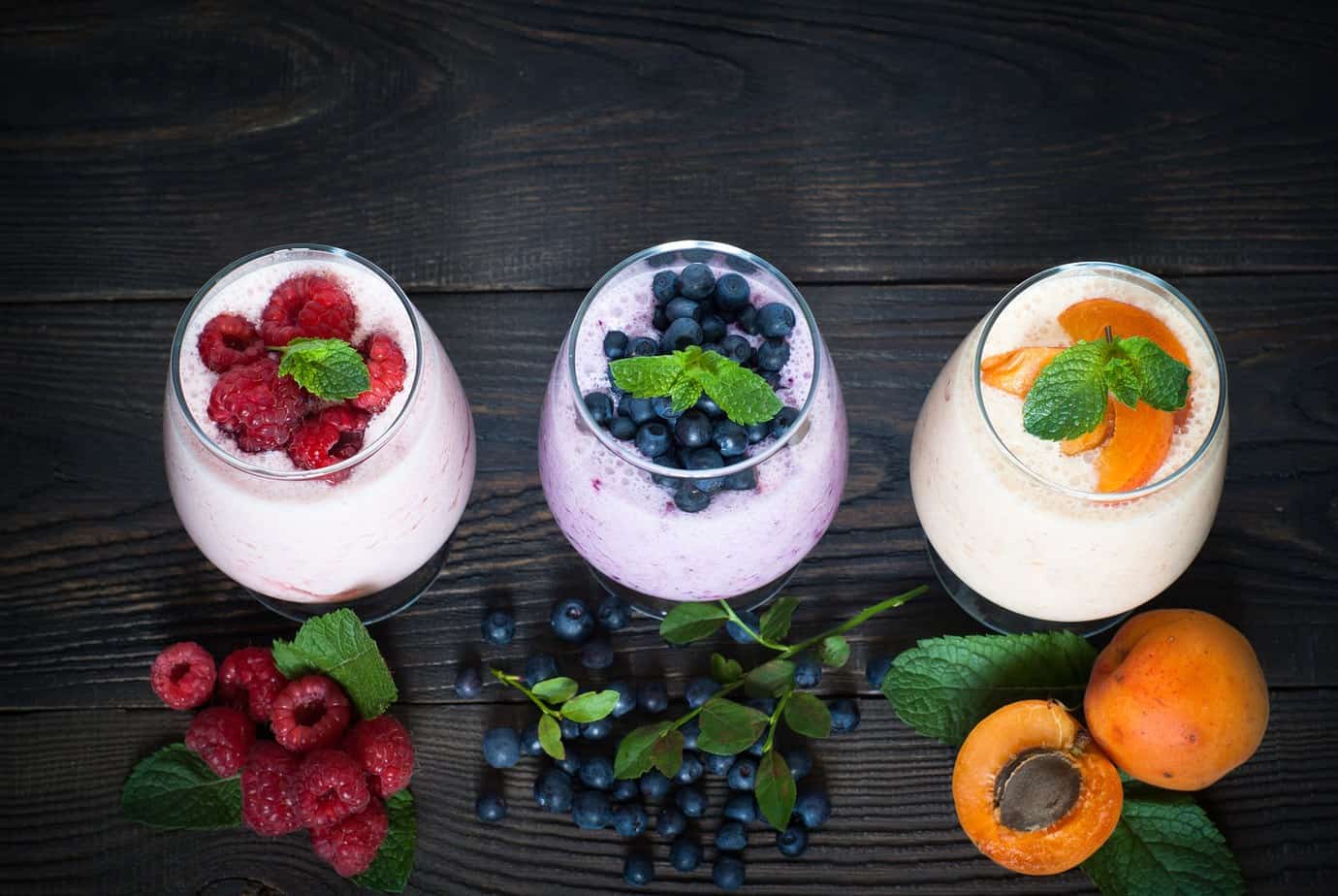 If you enjoyed this tutorial, you'd understand why it was so important for me to teach it to you! Not only is this method cost-efficient and pays for itself almost instantly, but you have a sweet treat that you won't have to run out for. This knowledge can stay with you forever when you don't want to spend a lot of money on eating out, but want the decadent taste of a milkshake.
On the contrary, please let us know if you didn't enjoy it and why for us to improve. For those that believe everyone should be aware this powerful knowledge, please don't forget to share and spread the word. Summer may be coming to an end, but that doesn't mean you can't enjoy a sweet homemade milkshake in the cozy fall!