The morning hasn't even gotten underway when that familiar thought crosses your mind. COFFEE… NOW! Allow a state-of-the art grind and brew coffeemaker to streamline your morning routine by cutting out the tedious steps of grinding beans and waiting for that first satisfying sip. Hand it over to a machine that will do it for you and you may find the perfect brew can be ready when you are.

Grind and Brew Coffee Maker
Variable Grind and Method
Not an option; Using a Blade
5 Grind Settings; Using a Conical Burr Grinder
Adjustable from fine to course using a stainless steel burr grinder
Carafe
Glass Carafe with knuckle protector
Thermal Stainless Steel Carafe
Programmability
24 hour
1-4 cup option
Automatic shut off 0-4 hours
Brew pause

Fully Programmable
5 Grind Settings
5 Brew Amounts
3 Strength Options
2 hour automatic off
Brew pause
Adjustable
Grind
Pressure
Temperature
Brew Capacity
67 oz. water tank makes many shots of espresso up to 2 at a time
Best Choice
Grind and Brew Coffee Maker
Variable Grind and Method
Not an option; Using a Blade
Carafe
Glass Carafe with knuckle protector
Programmability
24 hour
1-4 cup option
Automatic shut off 0-4 hours
Brew pause

Grind and Brew Coffee Maker
Variable Grind and Method
5 Grind Settings; Using a Conical Burr Grinder
Carafe
Thermal Stainless Steel Carafe
Programmability
Fully Programmable
5 Grind Settings
5 Brew Amounts
3 Strength Options
2 hour automatic off
Brew pause
Top Rated
Grind and Brew Coffee Maker
Variable Grind and Method
Adjustable from fine to course using a stainless steel burr grinder
Programmability
Adjustable
Grind
Pressure
Temperature
Brew Capacity
67 oz. water tank makes many shots of espresso up to 2 at a time
The Times, They are a' Changin'
If nothing else, coffee drinkers are fueled by the caffeine that sustains a wakeful workday. Getting that caffeine delivery to taste great and come easily has driven the technology of coffee makers to the ultra-capable grind and brew machines of 2017.
Finally, we need not stand in line for the handiwork of a barista to get our daily caffeine fix. The invention of the grind and brew coffee machine brings freshness into our own kitchens. The benefits of automated features and quality craftsmanship mean you aren't likely to find anything missing from your homemade java- except perhaps the empty wallet chain operations leave you crying over.
What Makes the Grind and Brew Unique?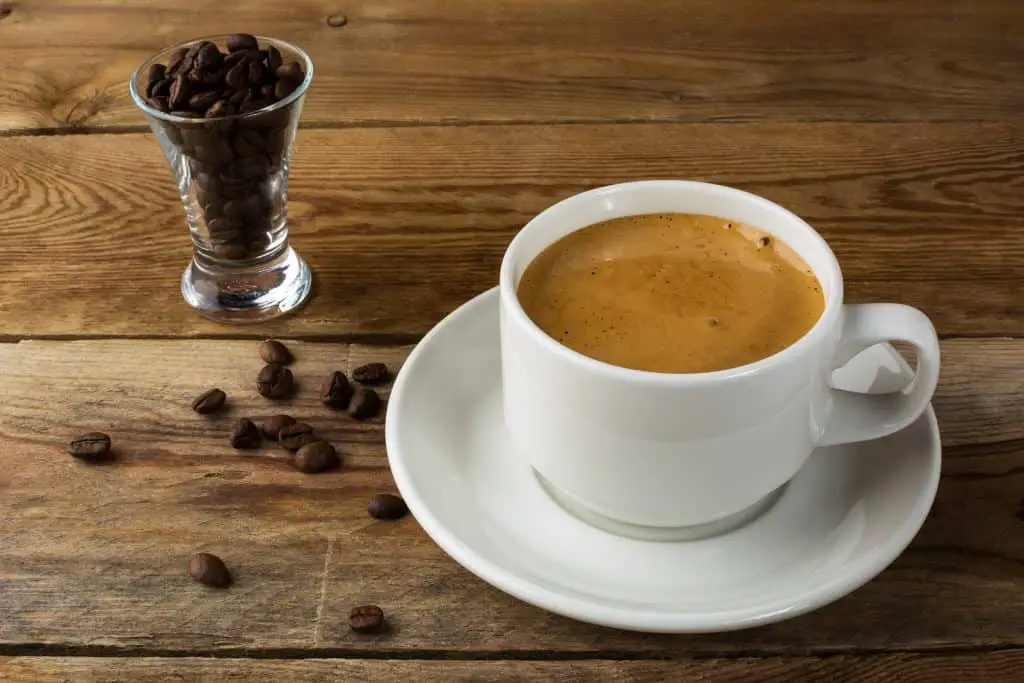 I appreciate an easy life, so, why would I take on the extra work of grinding my own beans? Exactly! Let a machine do it for you and find out that you've been missing out on freshness all along. That freshness is demonstrated in the rich flavorful compounds we adore in a perfect hand warming cup of coffee.
Grind and brew coffee machine take fresh whole beans and greatly increases their surface area by essentially crushing or pulverizing them.  Then, without missing a beat, pure hot water flows over grounds to extract precise amounts of oils and roasted goodness before they can degrade from exposure to air or light.
Bean Science
A freshly roasted bean remains stable for up to two weeks. Once that bean becomes ground and is exposed to air it quickly degrades and becomes stale. Aha! That's why coffee usually comes in a vacuum sealed bag.
If you use fresh beans from the start, a grind and brew coffee machine greatly reduces the chance that you'll brew a less than quality cup. The aromatics and flavors that are so pleasing to a discerning palate are most pronounced in a fresh and well-balanced decoction of coffee. The grind and brew gets you there with automated controls, water filtration, and sometimes the ability to grind your beans a pot or cup at a time.
Exceptional Benefits Come with Grind and Brew Machines
In this come-as-you-are society we assert our individual tastes and expect that nothing, including our coffee need be run-of-the-mill. Customization is where it's at.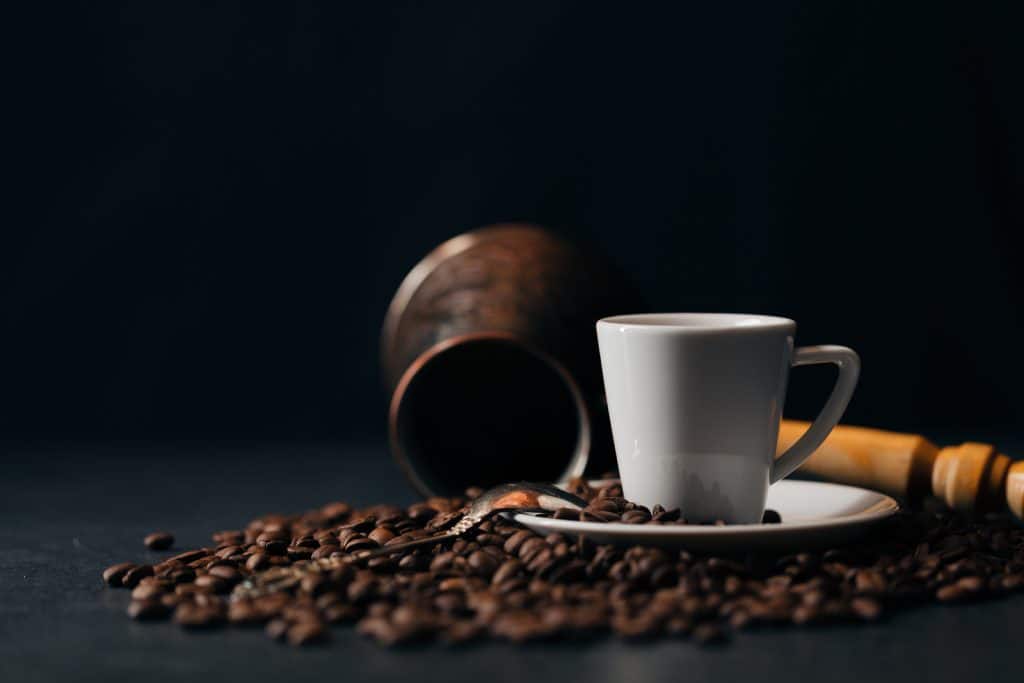 Highly adaptable settings on the grind and brew machines permit us to select from a range of fine to course grounds. This results in our ability to choose for ourselves the strength of the coffee with course grounds yielding the weakest brew. In contrast, the very finest grounds will result in a more bitter, yet still fresh and pleasant flavor, like that of an espresso.
Finally, with convenience being key, some machines skip the carafe entirely and brew directly into a travel mug for the very easiest use of all.
Finest Features
The future of coffee making is here with all new convenience and versatility. The many components of a grind and brew create a beautiful package that conceals the science of optimized temperature, controlled flow, filtration, and of course, the grind.
What to Look For
1. The Daily Grind
The grind function may be # 1 on your list of important features when searching for the perfect machine for your home. After all, as you've learned, the beans, in large measure, determine your overall coffee drinking experience. Machines have either a blade mill or burr grinder to make short work of the whole beans you choose.
The blade mill variety of machines will be cheaper on the whole but come with a down side. The mill creates more heat while processing the beans which can alter the flavor of the resulting coffee. Furthermore, a mill is unable to yield a consistent grind. This means that you may end up with either stronger or weaker coffee than you anticipate.
A burr grinder is by far a more thorough and "safe" means to processing beans. The consistent grind and cooler temperature it allows comes from running more slowly to get the beans down to size.
2. Set it and Forget it
The convenience of a machine that has your coffee waiting at the perfect temperature the moment you wake up cannot be over stated. Not only can you program a grind and brew to be ready when you are, most also have a feature that will automatically shut it off when you like as well.
3. Material Matters
Historically, coffee makers have utilized a glass vessel that quickly dissipates heat. An under warmer would provide the source of heat to keep the coffee at a drinkable temperature. Fortunately, years of burnt coffee has prompted advances resulting in insulated metal carafes that keep your beverage hot for hours. Still, glass options along with the hot plate are still available along with the grind and brew features.
The speed and convenience of brewing at home saves time, money, and easy access to really great coffee but also hinges upon the quality of water you pour into your machine. The very best machines have filtration systems to remove impurities that impart unpleasant flavors to your coffee. These are easy to remove and replace when needed and keep your coffee tasting as best as possible.
Market Comparison
Today, the grind and brew coffee maker is the new standard for coffee aficionados and caffeine addicts alike. The three following models are at the top of the class when it comes to offering all that consumers desire in an impressive range of styles and functionalities.
The Cuisinart DGB-550BK 12 Cup Glass Carafe Programmable Coffeemaker, Silver has been selected as a best option for the price and ease of use.  The many bells and whistles don't come at an added expense to the consumer but make a great cup of coffee easier than ever to achieve at home.
Imported
24-hour programmability with 12-Cup glass carafe featuring an ergonomic handle, dripless pour spout and knuckle guard
Grinds whole beans prior to brewing to produce fresh and flavorful coffee. Grind off feature for pre ground coffee
Brew-pause feature, auto shutoff from 0 to 4 hours, and 1- to 4-Cup feature
Product Built to North American Electrical Standards
For the price, the Cuisinart Grind and Brew Coffeemaker delivers a good experience on nearly every count. I have used this particular model for five years and it continues going strong. I've replaced the carafe once without too much difficulty finding a suitable replacement. With the ability to grind fresh beans or use grounds I find it to be versatile and accommodating! It has a stylish design and programmable features that allow for the customization that make it a well appreciated fixture in my kitchen.
The second grind and brew machine to made the top 3 is the Capresso 465 CoffeeTeam TS 10-Cup Digital Coffeemaker with Conical Burr Grinder and Thermal Carafe-  It earns its place for having the greatest customizability of options.
10-cup coffeemaker with built-in conical burr grinder and stainless-steel thermal carafe
Fully programmable; digital control panel with clock and timer; brew-pause function
5 grind settings from coarse to fine; 5 brew amounts; 3 strength settings; 6-ounce bean container
Brew mode with or without the grinder; 2-hour auto shut-off for safety; charcoal water filter included.
Measures approximately 9-4/5 by 9-1/2 by 15-1/2 inches.
What we've learned about the methods and results of grinding beans adds up to a great range of customizable coffee experiences. The way the Capresso 465 Coffeemaker utilizes a conical burr grinder to process beans allows them to remain unadulterated by the heat of the grind. Furthermore, the ability to opt for one of 3 strengths and a whopping 5 brew amounts may make this machine a joy to the personality who likes things just so.
Lastly, the Breville BES870XL Barista Express Espresso Machine has been chosen as one of the best of the best for having the most aficionado flair. This impressive machine may be ideal for the self-professed "coffee snob" who is willing to work for the perfect cup.
15 Bar Italian Pump and 1600W Thermo coil heating system
Purge Function: Automatically adjusts water temperature after steam for optimal espresso extraction temperature
Stainless steel conical burr grinder with 1/2 lb. sealed bean hopper
67 fl.oz (2L) removable water tank with handle
Newer model of the Breville BES860XL Barista Express
Frothing/Steam wand with metal ball joint
If you know what you want, and it's a fresh espresso whenever you want it, the Breville Espresso Machine may be the grind and brew coffee maker for you. Breville has focused their efforts on the espresso drinking niche and has brought us this champion of the grind and brew arena. You'll find its price point is more than 8 times the cost of the Cuisinart option but features the craftsmanship and design that can yield a specialized product that the others cannot match. It must be said of this machine however that there are many parts and pieces and a learning curve that goes along with the experience of using this model. This is not a hands-off means to landing a great shot of coffee.
And the Winner is- YOU!
For little more than the cost of maybe a months' worth of designer coffee, you too can begin to enjoy the satisfaction of having freshly made coffee on hand in only minutes a day without having to go on a trek to find it.
The clear winner of this market analysis is the Cuisinart Grind and Brew Coffeemaker because of its price point and range of options. For most coffee drinkers this machine will be a step up from the usual drip brew that uses bagged grounds.
With sleek lines and the option for stainless steel finishing, this system works hard and looks great at the same time. Its blade grinder makes fast work of fresh beans and additionally filters water to create a blend that tastes just as great as any drive through barista can brew. Automated controls allow for a 1-4 cup option when you need less than a full pot, but can handle up to 12 cups at a time. The warming function means you can have hot coffee on hand for hours if you wish and then will automatically turn off if you forget to do it yourself.
At last there is a solution to suffering through coffee brewed from stale grounds. Click the links to learn more about how your coffee will taste best using a grind and brew coffee machine of your own!