Whether you're filtering out an unpleasant taste or are concerned about chemicals in your water, more and more people are choosing to filter tap water in their home. Overall, filtering tap water is less expensive than buying bottled water, and generates less plastic waste. Not sure which filtration system will be best for you? We're here to help!
Table could not be displayed.
Below, you'll find my reviews of my very favorite water filtration pitchers; above, I've created a chart of some key features of these different products, as well as links to their current Amazon prices.
What are you looking for in a Water Filtration Pitcher?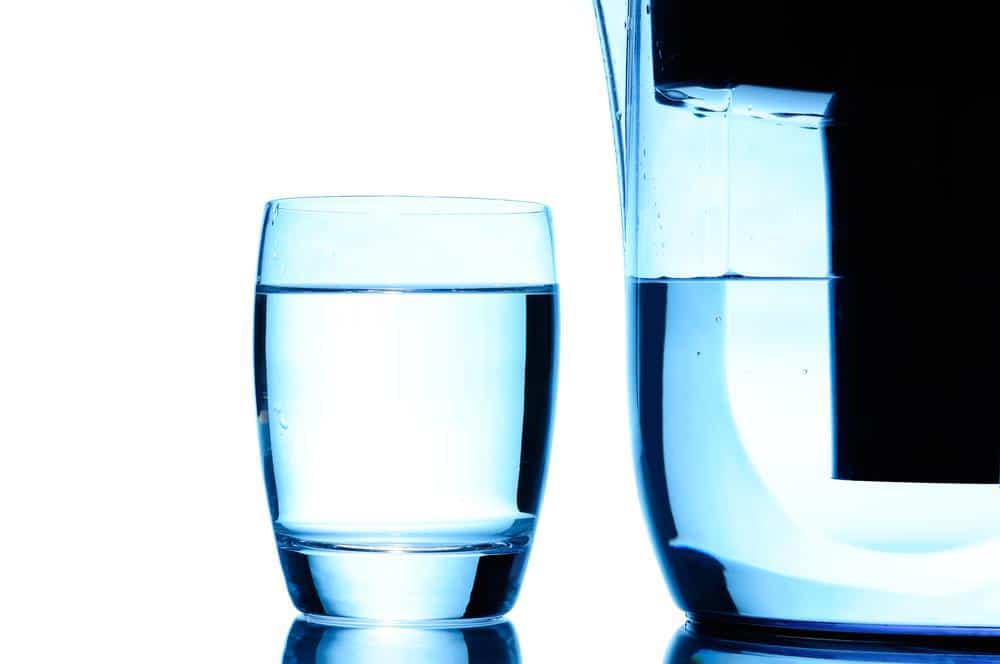 Because filtration pitchers have become so popular, there are many different brands on the market, and many of them are rated in different ways. When I bought my first pitcher, the only option out there was Brita, but now, a variety of different filtration options are popular. You can buy water bottles that filter themselves, rent entire systems that offer hot and cold filtered water, or find different options for your fridge storage.
Where will it be stored?
If your fridge tends to be very full, you may want to look for a smaller pitcher, or a unit that you can store on the counter. It's also important to consider the weight of your pitcher. For example, if you can only lift a few pounds at a time, a smaller unit would be better. The largest pitchers can be quite heavy when full of water. Storing on the counter and refilling with a glass would be another option to avoid lifting.
How much water do you drink?
Water filtration pitchers are generally discussed based on how much water they can process before the filter needs to be changed. Two months is the recommended length of time for PUR and Brita filters, while other companies can go longer. But if you drink more or less water, that time frame might shift.
For example, I have two children, plus myself, who drink about two pitchers a day of water. Since these filters last for about 64 fills, that's only a month of use from each filter.
It's important to monitor filter change time
, because broken down filters don't just stop filtering your water; they can actually dump all the contaminants they've pulled out of your water back into it.
What do you need to remove from your water?
Some of the more expensive brands of pitcher claim that they can pull all sorts of chemicals out of your water, but they might not actually be in your water in the first place.

You can also use at home testing to determine what contaminants may be present in your water, and at what levels. Then, you'll have the ability to test after filtration, to confirm that your pitcher is doing its job.
Make sure to research which tests you will be using to make sure that they are considered to be effective, and are certified by experts in the industry.
How easy is it to recycle the filters?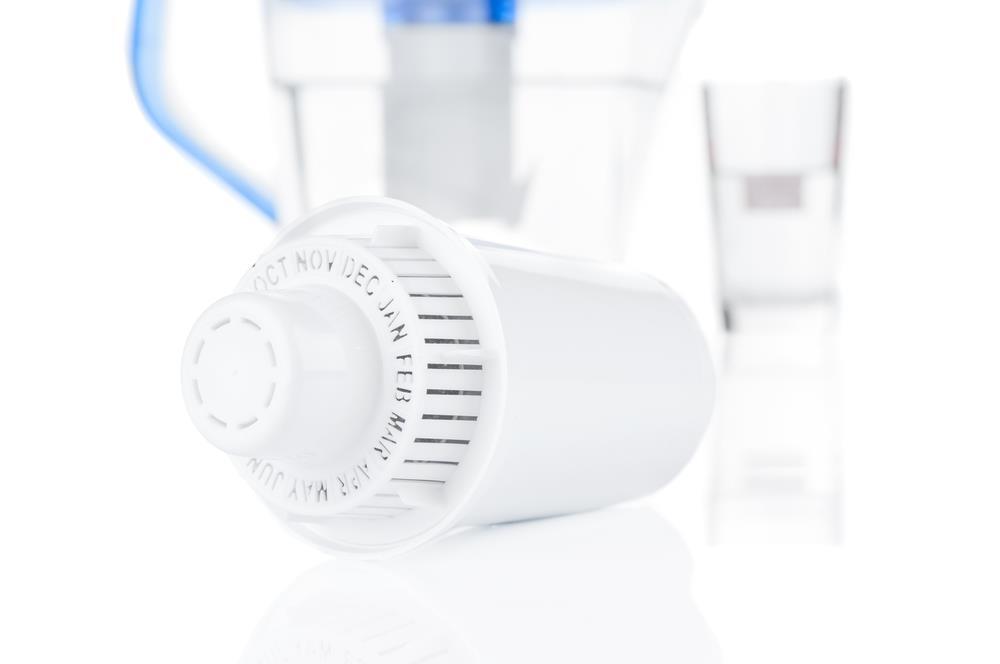 One of the reasons to use water filtration pitchers is that they reduce the amount of plastic we throw out. But that assumes that the filters we use are able to be recycled. Not all filtration pitchers are made from recycled and safe materials, and not all of them have recyclable filters. Some have recycling programs, but can't be recycled easily through a regular recycling program, and need to be sent back to the company for processing.
Keep these details in mind as you peruse the different pitchers on the market.
Why a filtration pitcher is better than a paid service that delivers water?
With the amount of water my family goes through, we've had a number of people suggest that we subscribe to one of those water delivery services. While I can see why this is great for offices and businesses, for my family, I don't like the system. I don't feel as in control of when filters get changed, and I can't see inside the system to ensure that the tubes delivering water flow are really clean. With all of the pitchers we're discussing down below, you can inspect every part of the system to make sure no mold or mildew has accumulated.
You can take the pitcher apart and run it through the dishwasher every few fills, to make sure that it is really clean.
Which filtration pitcher should you choose?
Brita has been the top name in water filtration for years. Their pitchers are ergonomic and easy to use, and the filters are available just about everywhere, because market penetration is so deep. This pitcher has a flip-top lid, which means it's easy to refill. The filters simply drop in for ease of changing. The pitcher also has a sticker on the lid which alerts you when it is time to change the filter. The filter is good for about 40 gallons, which is around 2 months in a typical household.

Pros
Reduces chlorine odor and taste
Certified to reduce mercury, cadmium, and copper, which can leech into water from piping.
Customers find that the new design is more streamlined and takes up less space in the fridge
Filters can be recycled.
For coffee or tea drinkers, filtered water is preferable, because fewer flavors in the water means purer flavor of their brewed beverage.
Cons
Customers experience some leakage if they have just filled the upper reservoir and are trying to pour our fresh water. It's important to wait for the water level to go down before pouring.
For a big family, this might not hold enough water. The two-month's usage guideline is based on a single person's water consumption.
Some users state that when they test their pitcher, it does not remove particulates or chemicals to the level that Brita claims.
Aquagear is a sustainably designed and created water pitcher. Constructed from food grade materials and made in the USA, this pitcher has been rigorously tested by a number of authorities, including the EPA. Their site even notes that the pitcher was tested in Flint, Michigan, for lead reduction.

Pros
Aquagear states that their filter removes chlorine, lead, mercury, chloramines, chromium 6, and fluoride.
Filters produce 150 gallons of water before replacing.
Pitchers have a lifetime guarantee.
Filters can be recycled.
Certified by the Water Quality Association.
Cons
Water runs through the filter more slowly
Opinions differ on whether or not removing fluoride from water is positive. While many people feel that fluoride in water is superfluous or harmful, leading experts continue to believe that fluoridation in the water supply is positive.
Filters are more expensive per piece, and may not be as universally available.
Instead of a pitcher that you need to lift in and out of the fridge, the PUR dispenser is filled, placed in the fridge, and then uses a tap to dispense water. These systems generally hold more water, but are also heavier to manipulate.

Pros
PUR filters remove chlorine, mercury, and trace levels of pharmaceuticals.
Leaves fluoride in the water.
Each filter processes 40 gallons of water, and lasts for about two months.
Cons
Takes up a significant amount of space in the fridge.
Some customers may prefer that fluoride is removed from the water.
Significant weight when filled. Some users compensate by leaving the unit on a counter.
A more fun take on the now ubiquitous water pitcher, Mavea offers several different colors of its unit, so that the user can coordinate to their kitchen. Other brands do this only in their higher priced units. BPA free, and made in Germany.

Pros
New filter shape means that no presoaking is necessary, and no carbon dust emerges into the water at first fill.
Certified by the Water Quality Association.
Reduces chlorine odor and taste, as well as other elements.
Pour through lid means no more flipping up a lid while filling.
Smart meter tracks filter usage and reminds you to change the filter.
Filters are recyclable.
Cons
Some users note that you need to shut off the water flow as soon as the self-opening lid starts to close, or you will get leakage.
Some users note that the meter tracks time passing, instead of actual water usage, so may recommend replacing a filter before necessary.
When I first saw the Brita Stream water pitcher, I knew I had to give it a try. One of my least favorite things about water filtration pitchers is that I never remember to fill the reservoir as the pitcher gets low. When I want fresh water, I have to wait for the reservoir to empty, fill my glass, and then add more water to the reservoir so that the next fill can happen. The Stream filters water as you pour, taking that wait time out of the equation.

PROS
Very fast pour; no waiting for the water to filter past the reservoir
Brita is a well trusted name in the industry, so you can feel comfortable the company will be here for years to come
Fun colors instead of plain white
BPA Free
Smart indicator to let you know when to replace the filter
CONS
Pitcher only filters chlorine instead of more significant chemicals or minerals. If you know your water is healthy and you're mainly filtering for taste, this is fine. If you're looking to remove other contaminants, this is not the pitcher for you.
The EveryDrop filtration pitcher is a fresh and interesting concept in water pitcher filtration. Along with the typical water pitcher, generally similar to the ones made by Brita, some companies have started making water bottles that hold about 16 oz of water, but have their own attached filter. These are great for campers, hikers, or people who want to just fill up their water bottle at home without needing to worry about repour from a vessel in the fridge.
EveryDrop features an interesting hybrid approach. It comes with a carafe which you can certainly use, filling through the attached reservoir and filter. The filter, however, can be easily separated from the included carafe, and used with any sort of bottle or carafe where it fits. Fill your coffee pot, water bottle, and tea pot all with the safe filter, without needing to wait for a reservoir to empty and repour.
PROS
Increased flexibility of use makes this more of a multi-use product, which is good for smaller kitchens
High quality carafe that holds plenty of water for convenient drinking in the kitchen
CONS
Since the reservoir isn't large, you need to modify the water flow so that it enters the reservoir around the same speed it exits. Otherwise you'll have to start and stop the water, or have a mess on your hands.
Some of my friends with this pitcher have found that the ball which holds the filter can drop into the carafe if they're not careful.
In conclusion?
The Aquagear is tempting to me, but it is twice the price of the other filtration pitchers, and I don't believe that we need to remove fluoride from our water in order to be healthy. The Brita Stream is my go to, personally, since we drink a lot of water in my house, and I appreciate not needing to refill the reservoir all the time. That said, I've had my water tested, and don't need to remove much from it, so I'm mostly filtering for taste.
If I needed to filter more out of my water, I would either spring for the Aquagear, or opt for the Mevea. I like that it comes in fun colors without spending a lot extra, and the pour-through lid is a big help to my early morning haze brain. My coffee tastes better when I use filtered water to make it, and my life is nothing without good coffee.