Have you ever had a corn nut and wondered if they were actually nuts (hint: they're not!)? Upon tasting them, did you fall in love with their crunchy texture and delicious flavor? Ever wondered how you could make your own? We have the recipe for you below. If you're more a visual person, we recommend viewing this simple video below on how to make corn nuts.

1. What You'll Need
It's crunch time! Here are the ingredients and tools you'll need to be successful in making corn nuts. We'll preface this by letting you know that preparation for the corn nuts takes around a half hour, while you'll be waiting to taste them for roughly 6 hours.
2 cups of white corn kernels, dried (preferably giant)
4 tbsps. of corn oil
1 tbsp. of seasoning (whichever kind you want!)
Tools you'll need: Roasting pan
Once you have the above, you're ready to go! Learn how to make corn nuts below.
2. How to Make Corn Nuts
Step one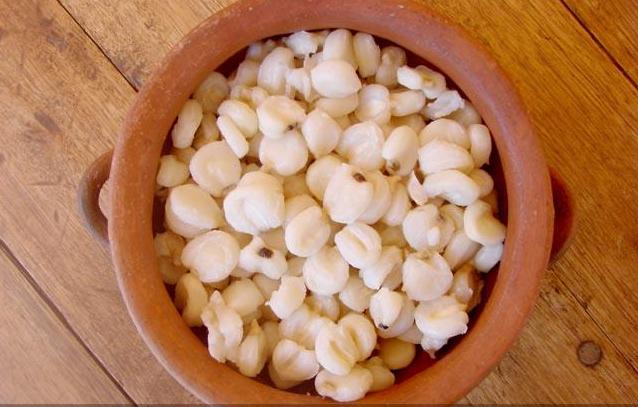 Before beginning, you'll want to check for giant white corn kernel bag for "Giant White Corn" or "Maiz Mote Pelado." When creating the corn nuts, larger kernels are preferred because they don't resemble corn on the cob like smaller ones do. This method of choosing was applied during traditional times of corn nut creation.
Step two
Grab a bowl and fill it up with 8 cups of water. Take your large kernels and pour them in, allowing them to sit for anywhere between 12 and 18 hours. You can allow them to sit longer, but this is the recommended length of time. After you're done soaking them, you'll want to strain the water out and put the kernels on a paper towel. Dry them with paper towels.
Step three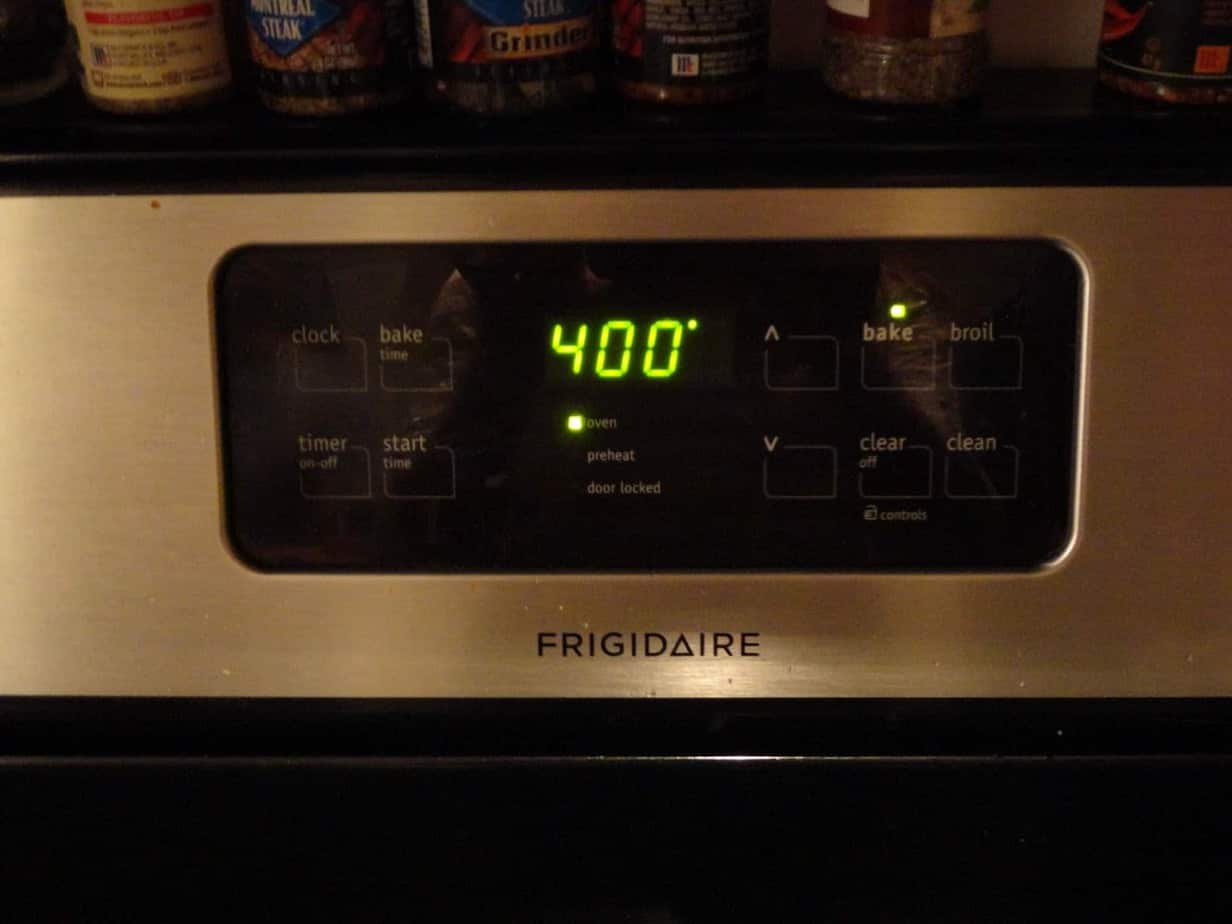 This step is where the fun begins – preheat your oven to 400 degrees Fahrenheit. On average, an oven takes 20 minutes to preheat. If your oven is older, you may want to wait around 30 to 35 minutes before popping your naked kernels into the oven.
Step four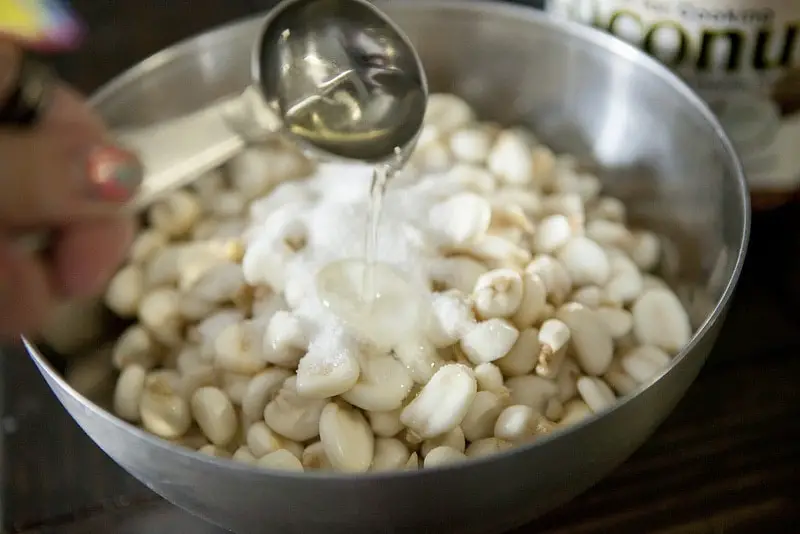 Grab your roasting pan and create one layer of kernels along the bottom of the pan. Take your oil and pour it on. To make sure it's evenly coated, you want to toss around until the oil is distributed evenly. Put this pan in the oven and make sure to stir every 5 minutes. Repeat this process for up 30 minutes or until their coating is the golden brown you desire.
Step five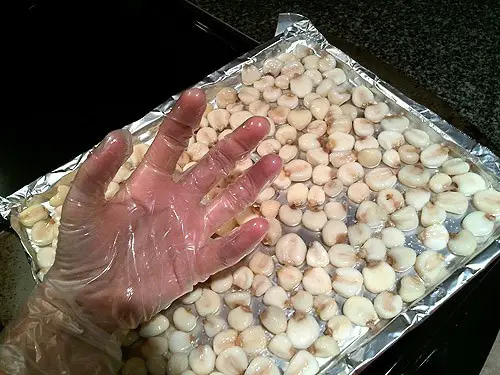 After you've taken them out of the oven, you'll want to grab a new sheet (or two) of paper towels and begin absorbing extra oil. Don't absorb all of the oil, or else the seasoning won't stick. Once you've dabbed away the excess oil, begin sprinkling the seasoning of your choice over them. Toss and turn them so every millimeter can receive a bit of seasoning. Ideas for seasoning include:
• Salt
• Popcorn seasoning
• Garlic Salt
Step six
Before putting them in your mouth, make sure the kernels are completely cooled. Doing so will allow you to determine whether or not you should let them air dry to crisp up. If they are too mushy, they haven't been fully cooked. Unfortunately, you'll want to air dry for 24 hours to make it a bit crunchier. You don't want to place it in the oven again.
3. Alternative Recipe
If you didn't enjoy the above recipe and wanted to add a bit more to your corn nuts, we've been able to find another fantastic recipe for you. They may be lengthier than the first, but well worth the wait.
You'll need:
• One bag of 14 oz. Maiz Mote Pelado
• 2 tbsps. of coconut oil or sunflower oil
• 1 tbsp. of sugar
• 1 tbsp. of sea salt
The slight differences between the recipe ingredients make the difference.
Step one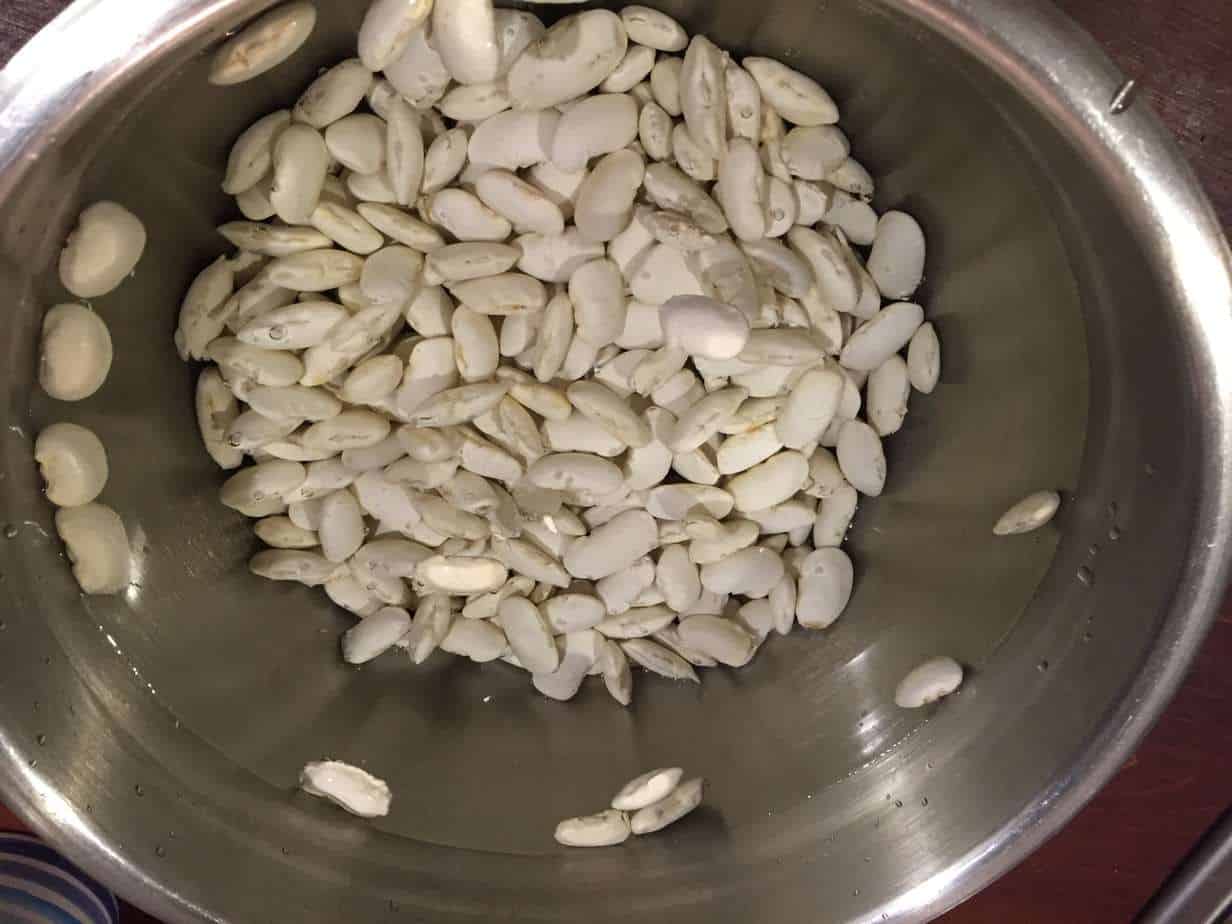 Like the first recipe, you'll want to soak your giant white kernels, but don't let them soak past 14 hours. After you've done this, you'll want to rinse them in a strainer and drain them accordingly. The amount of time absorbed will allow a slightly different texture than the previous.
Step two
Preheat your oven to 400 degrees as normal. As mentioned, an older oven means a longer preheat time, while a newer oven means a shorter one – roughly 15-20 minutes.
Step three
After you've soaked and drained your white kernels, pour in your desired oil, sugar, and salt. Toss around the kernels and allow them to become fully covered by the mixture of ingredients.
Step four
Place parchment paper on a baking sheet. On top of this parchment paper, you want to create a single layer of kernels that you just mixed with oil, sugar, and salt. After you've done this, you're ready for baking!
Step five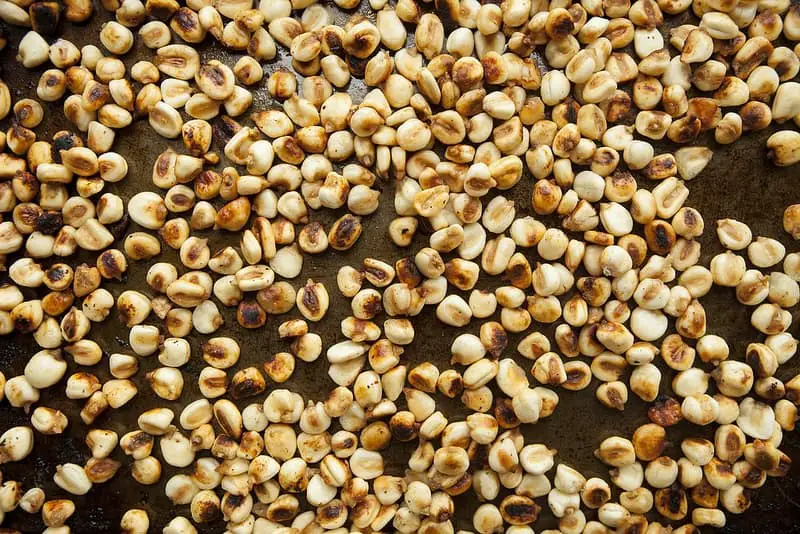 Place in your oven and bake for 30 minutes to 40 minutes tops. The final product should look slightly browned. Instead of every 5 minutes, you want to stir them every 10 minutes, so all sides are becoming evenly browned. Once cooled, you're ready to serve!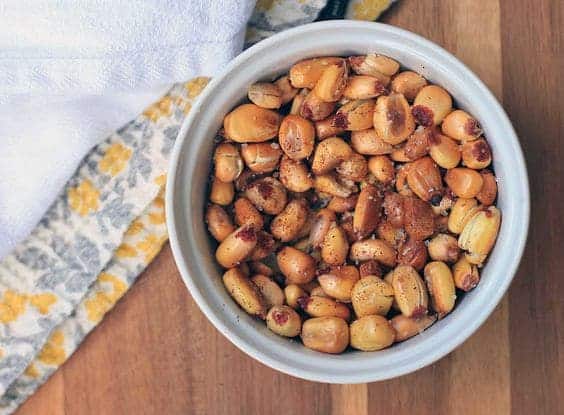 Ready, Set, Eat!
Thanks for viewing our curated recipes on how to make corn nuts. If you enjoyed these tutorials, please let us know! A new treat may seem overwhelming when you don't know how to create it, but with a recipe comes simplicity. If there's anything different we can do to convey curated recipes better, please comment below. Don't forget to share with your friends that would love to make corn nuts!
Corn nuts contain roughly 130 calories per 1/3 cup, depending on what you set on it. Spice it up with Spanish smoked paprika, chunky fleur del sel, and more, for a rich taste that goes far beyond regular corn.
For an added bonus, we were able to find yet another recipe alternative for the crazed corn nut lover. Check it out below.