We love hummus, we do not deny it, and we are not ready to argue about it, BUT we can try to show people who disagree with us the reasons why hummus is undeniable a must eat, must make, and ultimate must have.  Hummus is tasty as it is fresh; I mean who doesn't love spread? Let's accept that there are many ways to make spread or dips out there and there are few that taste great but hummus is one spread in a million.
Hummus is also very versatile in the sense that it can be used for many dishes and makes a fine replacement for peanut butter with even more benefits for you.
If you have been wondering how to go about making some, don't worry, you should become a hummus pro by the end of all this.
What is Hummus?
Hummus also known as garbanzo beans is a dip usually made from chickpeas, garlic, olive oil, lemon and any other ingredient people choose to add to it for flavoring.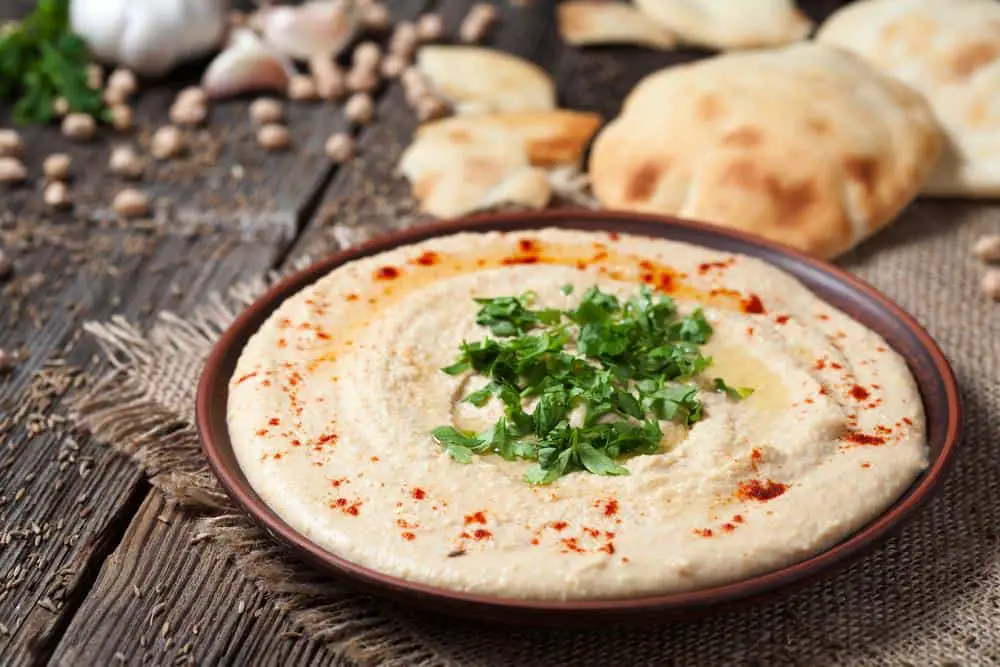 The essential ingredient in hummus is chickpeas; chickpea is a legume which has been used for food for many years, there are two main types of chickpeas namely the desi which is smaller in size and the Kabuli which is lighter in colour and larger.
As it has become a trend in more recent decades, hummus is prepared with tahini which is a dip on its own gotten from sesame seed; the inclusion of tahini in hummus gives it the name "hummus de tahini."
The combination of these beautiful ingredients gives you a sweet blend that is fit for any kind of dining.
Hummus is fast becoming more preferable to other cholesterol packed spreads because of its health benefits which we would discuss in a bit.
Where does Hummus get its taste and Where did Hummus Originate?
The history of hummus is one that still leaves us pondering as there are no accurate records to show when it became a staple in any part of the world.
To complicate matters, some countries have claimed hummus as their own, and strangely they all make hummus in their different ways with stories and practices that they have built to defend its inception, or so they believe.
Countries like Egypt, Turkey, Israel, Greece and many others have expressed their strong claim to hummus with the biggest contenders being the Arabs and Greeks.
Our Verdict! Hummus must have started in different places at the same time which could be a possibility worth noting.
Even if the historians have settled for the conviction that the most evident start of humus was around the 1300's in Egypt, there could still be a mix-up. So let's leave all that for the historians and enjoy the food.
What Does Hummus Taste Like?
Giving to the many different flavors of hummus we have in the market today, excluding the various ways many countries make their own types of hummus, it will be implausible to state a precise way all hummus should taste.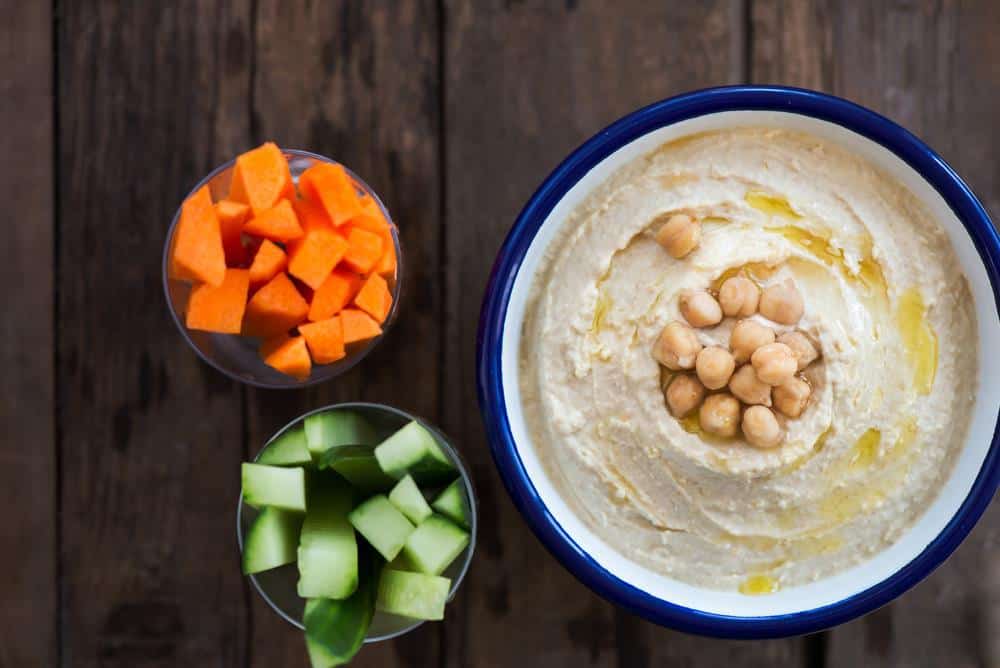 But we can say this; it doesn't taste so much like chickpeas, I have come to realize that a lot of people who totally hate the taste of chickpea on its own absolutely love hummus.
Hummus has a kind of creamy, tangy because of the lemon and rich taste, this is judging from plain hummus made only from the basic hummus ingredients without any other inclusions.
When you start to add other things to the mix like pepper or veggies, then you should expect a twist in the taste as well.
Homemade Hummus Recipes
1. Hummus De Tahini Taste
So this is for the lovers of hummus with tahini, believe it or not, you can whip up some amazing hummus without any tahini, and we will get to the recipe for that in a bit.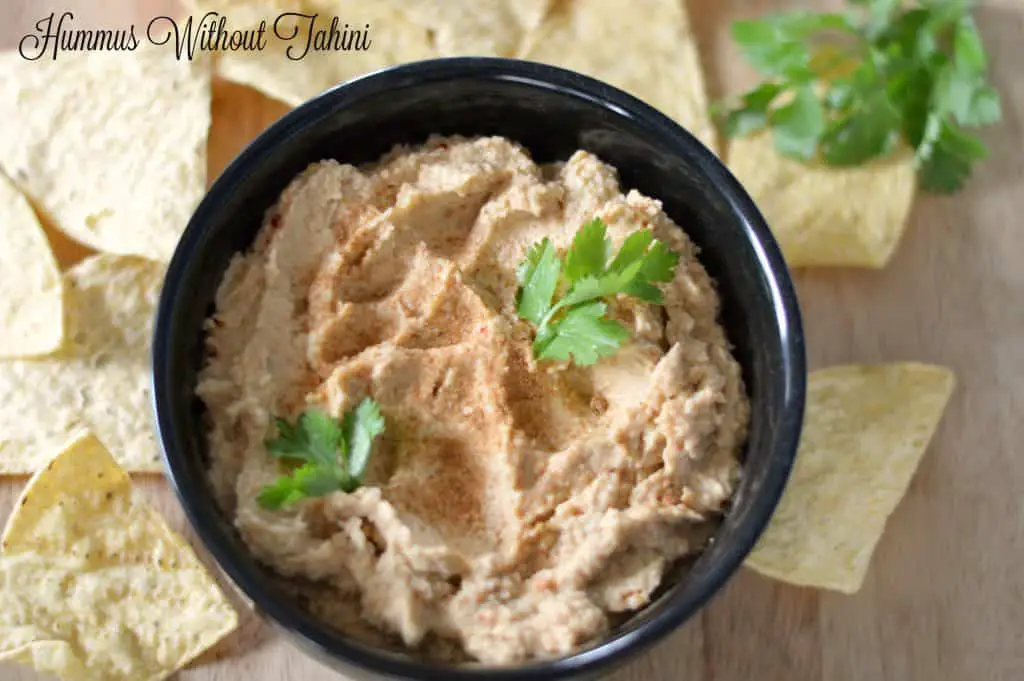 If you do want a tahini hummus, then try this recipe by ofab food. Now, have it in mind that this procedure for making hummus will take you a good amount of time when you include the overnight soaking and which they laid emphasis on, probably because it's an "all hummus" blog, so things are very detailed.
But you will be all smiles by the time you are done. I also like the fact that it works well for people who tend to cut the cheese (pretty word for farting) after eating hummus.
2. Non-Tahini Hummus Taste
So whether you just ran out of tahini or you would rather not have tahini in your hummus because of one possible reaction or the other, whatever the case may be this recipe by A Crafty Spoonful is the solution.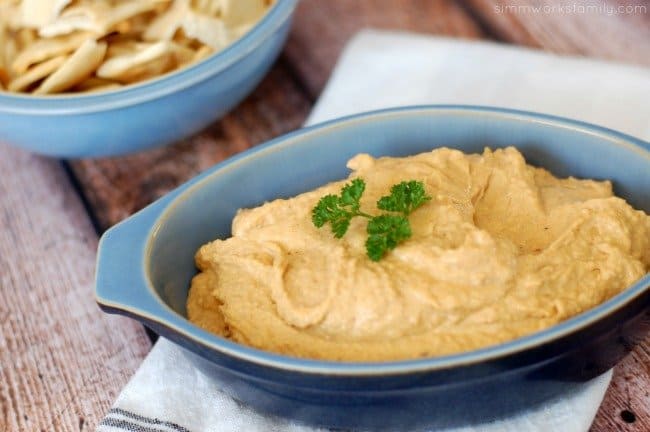 It is a simple hummus that shouldn't give you tough time even if you have never attempted hummus before.
Yes, the picture looks perfectly creamy and appetizing and yours can be that good too, just follow the instructions, and you are good to go.
Have it in mind that for either recipe, you will need a food processor, this is the best way to get a thick creamy texture.
For both of these traditional hummus recipes you'll need the main ingredient, chickpeas. You will also want garlic, fresh lemon juice, and olive oil. You can get canned from the grocery store or cook your own dried ones. Hummus has a plain nutty flavor. Try some toppings to alter this popular dip, paprika, flaked red peppers, and sesame seeds. Some things to try in your hummus is dipping tortilla chips, pita bread, pita chips, and carrot sticks into your creamy paste. The taste of hummus pairs nicely with all fresh veggies and makes a great side dish.
If you have more of a sweet tooth, try making chocolate hummus, you add cocoa powder to the recipe and dip fruits or savory things like pretzels. This is the best hummus for a party, chocolate hummus tastes very mild and is a great alternative to other sweets. This delicious spread is great for the holidays too!
"Spread" The Word
If there is one dish you can't get bored with, it is hummus, trust me when I tell you that there is always a new variety you haven't tried and a new way you can mix up your hummus for new refreshing flavours.
There is the popular notion that the best chickpeas for hummus are the Middle-Eastern chickpeas, but that isn't always true, you don't need to go out of your way in search of chickpeas that aren't grown in your locality all because you want to get the perfect hummus.
Get what you can from your stores and put the rest of the energy into the cooking an amazingly sweet hummus, if you want more hummus recipes, get one from this cookbook and enjoy your meal when you are done with the cooking and check out this article that covers what you can eat with hummus.
Do you like your hummus spicy? Or you will rather have it plain without any extra ingredients? Let me know exactly how you like your hummus and share a recipe of your most recent hummus if you have any, can't wait!