If there is any food I feel quite good talking about, it is hummus. It is one of the meals you can take and still be rest assured that you have had more nutrients than fats.
A lot of people find it easier and more convenient to throw in a pack of already made hummus into their cart when at the local store or supermarket.
But the truth is that there are a lot of ways to get your hummus prepared at home and have it far tastier than anything you can possibly buy at the market.
What Is Hummus?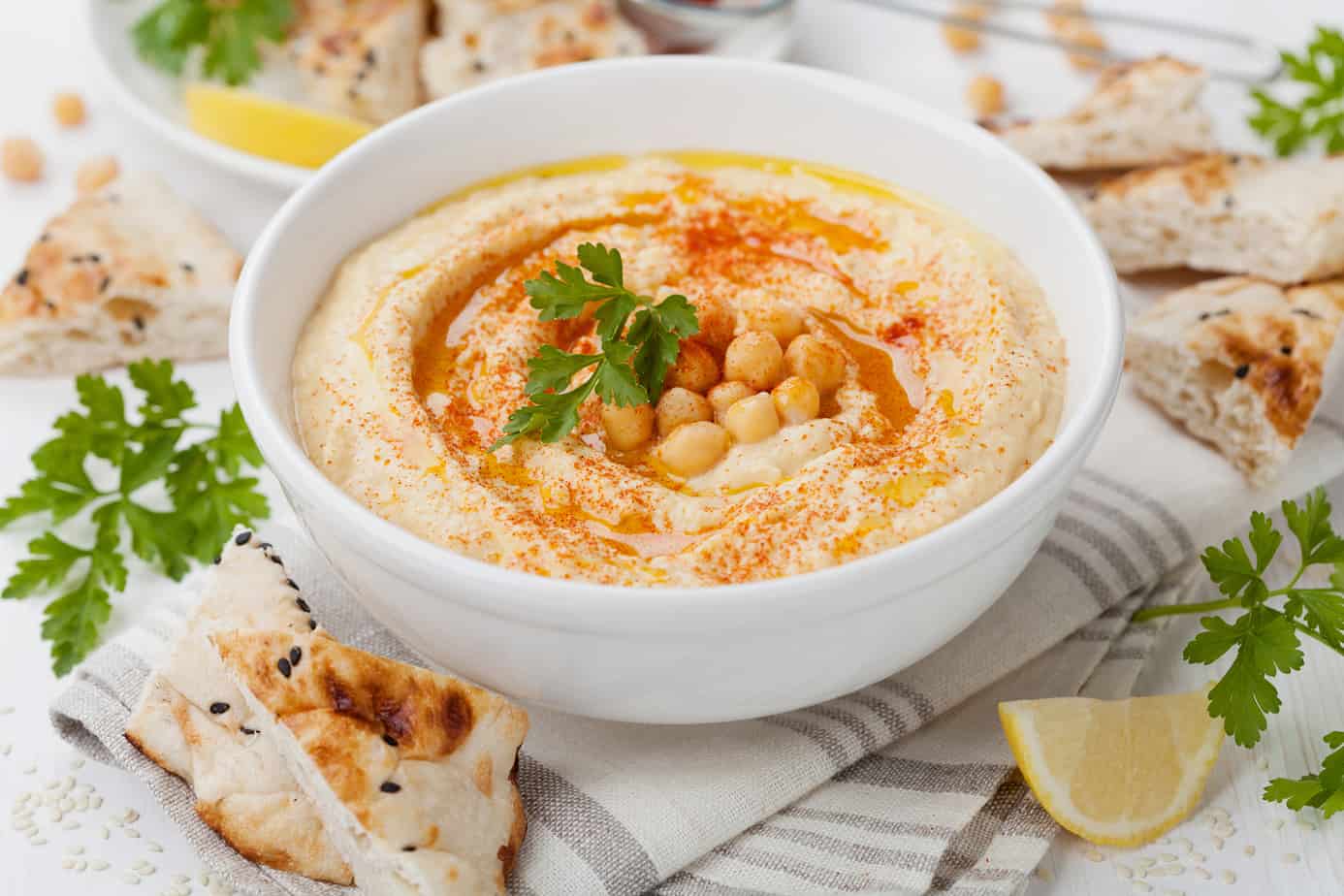 Hummus is a Mediterranean dish which is seen by many as more of a snack than a whole meal but it generally offers far more nutrients than your regular snacks.
It is made from blended chicken peas which are legumes. The chicken peas are cooked, then mashed properly and blended with other ingredients though most people tend to skip the mashing process altogether.
Beans can also be used with the chicken peas for a fuller or thicker consistency.
Benefits Of Hummus
The fats consumed in hummus are healthy for the heart.
2. It helps you improve your eating habits and diets.
If you are prone to bowel indigestion then consume hummus regularly as it aids quick digestion.
Three Homemade Hummus Recipes
1. Classic Hummus
This hummus recipe holds no much extra additions to it, it is tasty, and it is basic. This recipe by Self Proclaimed Foodie makes use of garlic and lemon juice.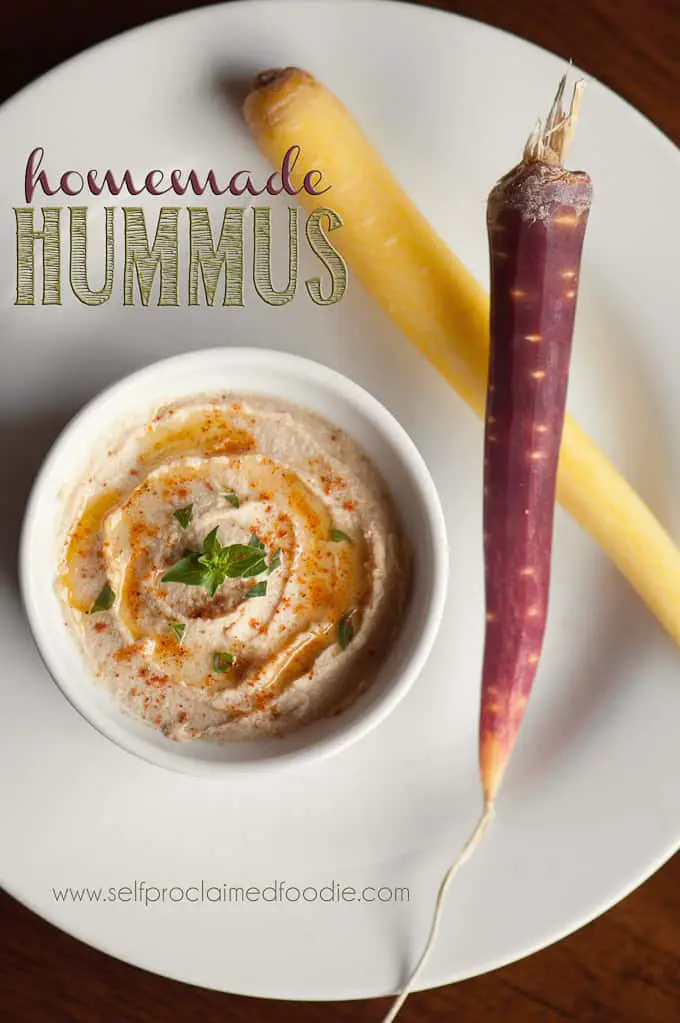 The inclusion of cumin is also a healthy addition to the food, it is a lovely spice which brings out the flavour in the hummus. The making process is also well stated out which makes it easy to follow.
I personally prefer this plain hummus with just little seasoning but how much ingredients you add should depend on the side dish you are serving along with it, a heavier side dish is good for a light hummus.
2. Black Beans Hummus
Not all hummus are made from using only chicken peas. Black peas hummus is another nice type of hummus you can prepare.
This recipe by The pretty bee makes use of black beans and cilantro, the result you get from the combination is simply amazing. The black beans give it a sort of deep brown colour which might not look so inviting at first but a taste will totally change your mind.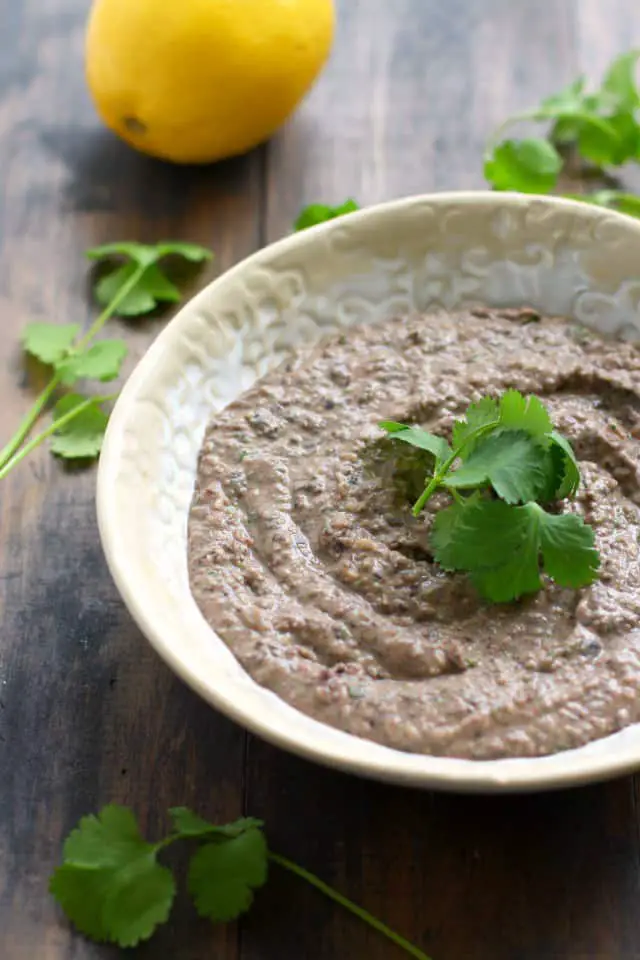 It is also perfect for people who have allergies to sesame, so whether you are allergic or not, you can still enjoy a healthy bowl of hummus.
3. Turmeric Hummus
The flavour of turmeric in any dish gives it a dash of superb sweetness not to mention a full mix of garlic and paprika included in the hummus.
In this recipe by Pickles & honey, the garlic was infused into the oil by frying it for some time, just imagine the rich scent that fills the air when you do that, mmm!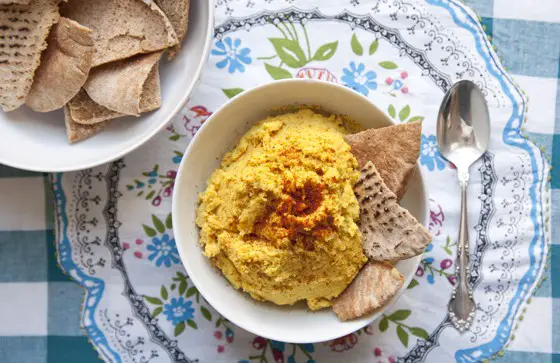 The added turmeric gives the hummus a bright yellow colour which makes it inviting and I find the thickness just perfect.
You can add some water along the way if you would want a lighter hummus as it is stated out in the recipe, and you can sprinkle some chopped spinach sparsely when you are done.
You can get a whole lot more from this cookbook with 100 Delicious Hummus Recipes
Three Side Dishes For That Plate Of Hummus!
1. Melba Toast
Rather than have your regular bread with hummus, why not give things a little spice and make your bread into Melba toasts.
Not only does it make a wonderful pair for hummus, the crunchy taste of the toast compliments the creamy, thick hummus.
You can have it as a spread or just dip a few slices into the side of your already prepared hummus.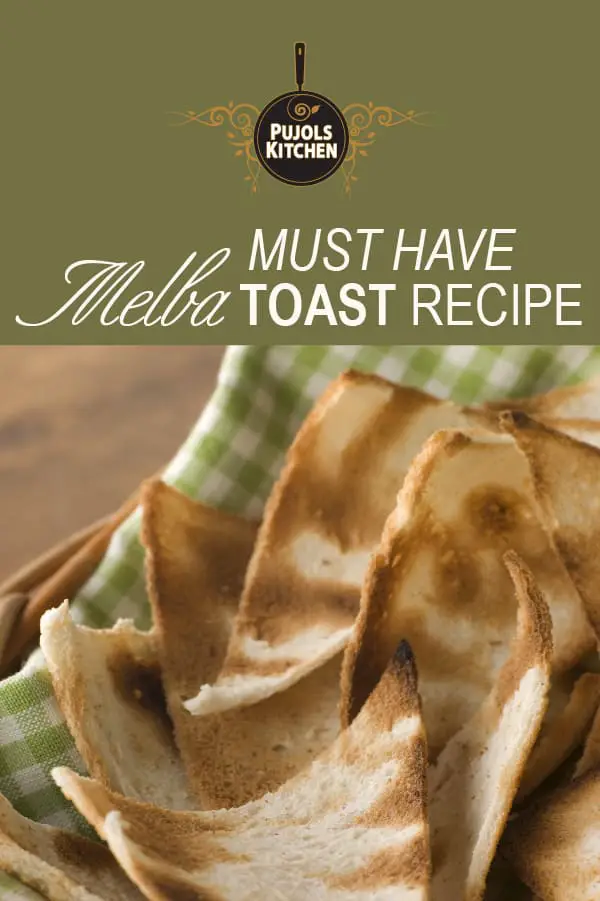 Follow this simple recipe by Everyone matters and you will see the full results.
You can also get more creative with the shapes you cut your Melba toasts into, no one says it has to be triangular all the time.
2. Naan
I know most people are of the belief that naan is actually hard to make at home but it isn't, aside from the fact that homemade naan comes with all its freshness, you can add ingredients into it to give it a taste you will prefer with your hummus.
A quick tip is to prepare the naan close to serving time, this will leave it hot, steaming, and definitely inviting, that also applies if you have some time on your hands.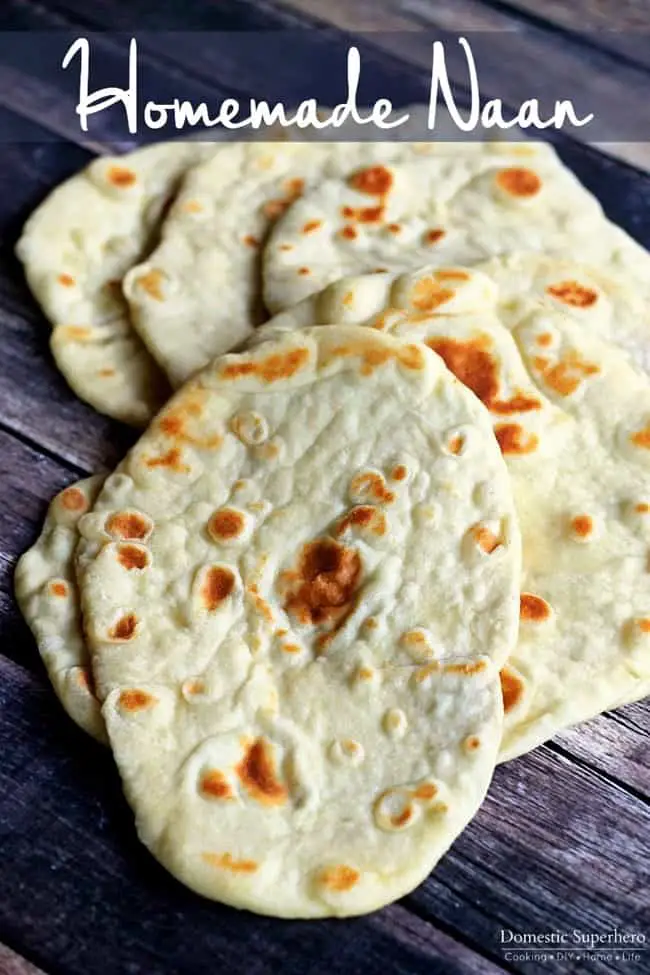 You can also cut the naan into smaller pieces and place them nicely beside the hummus for a more appetizing look. This recipe by Domestic superhero has it all.
3. Cucumber
Yes, definitely cucumbers, they make such an awesome side dish with hummus.
It is something you just have to try out regardless of what you think the taste will be, you just might be left shocked after you are done having some.
Another reason why this is the best match is that there are so many ways you can design your cucumbers with your hummus.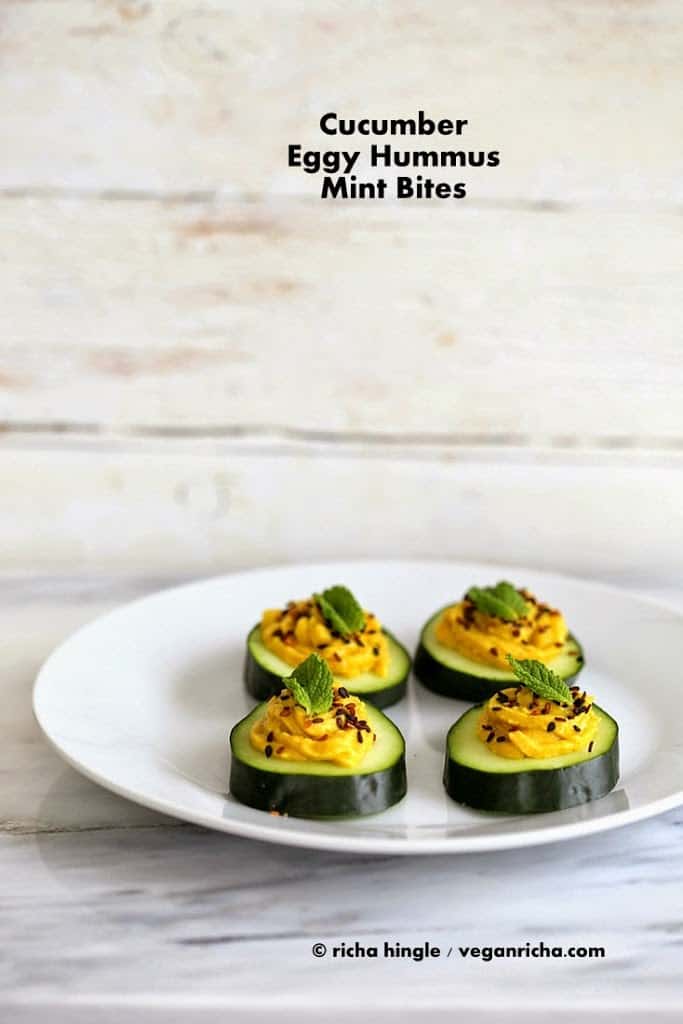 A recipe for your cucumber isn't really needed but you can take a look at the style of arrangements used in this recipe by Vegan Richa and come up with more ideas.
Make Your Hummus!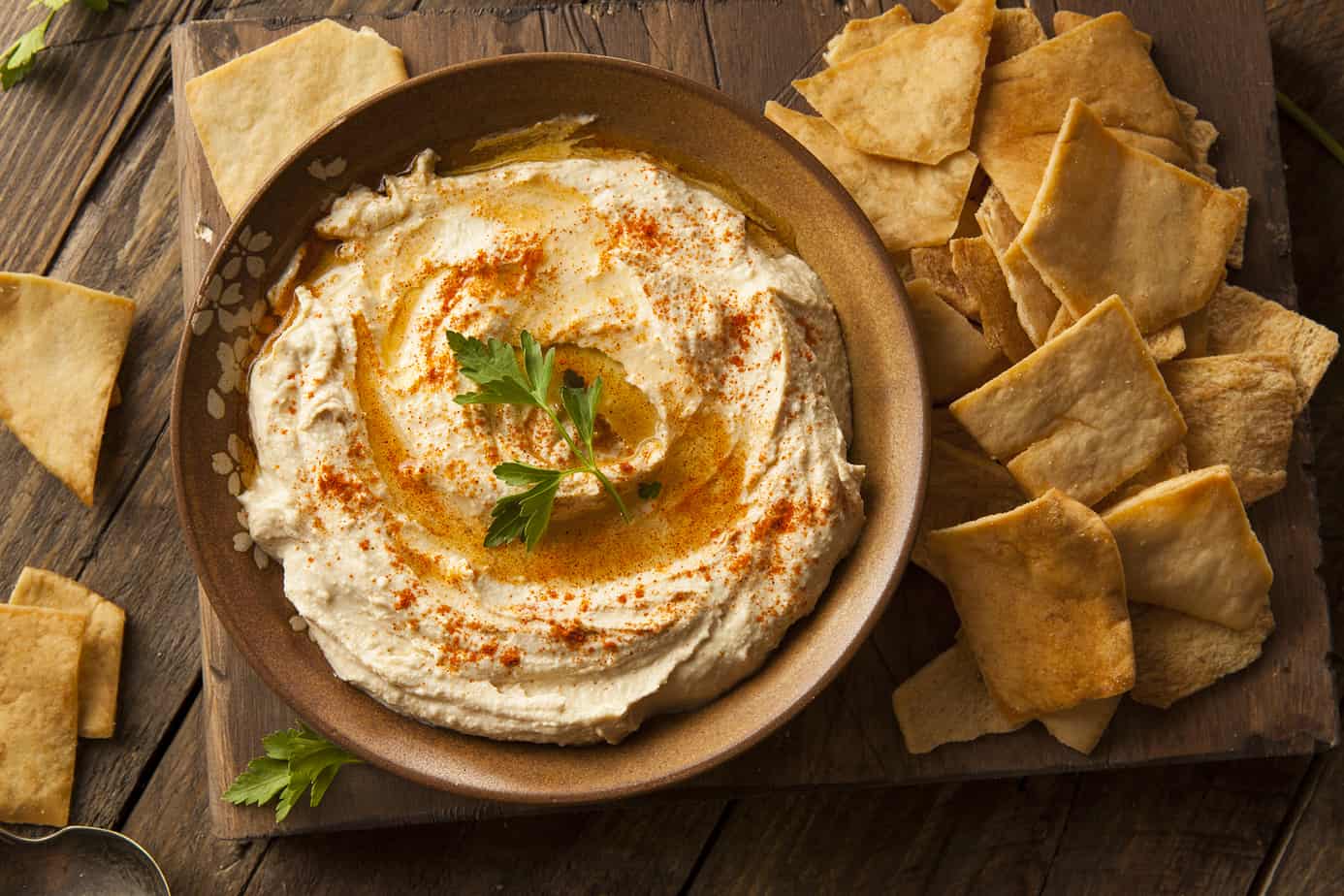 Hummus is so easy to prepare and it is versatile as well. This versatility means that you can prepare it in many ways adding in as many ingredients or spices as you please.
It is one of those dishes you use to show off your expertise as a food lover or cook and you can't go wrong with it.
When next you serve hummus, let people notice just how different your hummus is and how tasty it is too.
Also, remember to send me a picture of it because I will be waiting for it.