Soft, tasty and nourishing, those are the best words one can use to describe scallops. There are so many different ways people have developed on how best to have their scallops cooked and eaten but there are still some which are not common.
Due to the simple nature in which these shelled sea foods are, it could also pose a challenge finding creative ways to serve it and make it look worth the taste for that occasion you have coming up. Even if it is just a simple home evening dinner, there is no harm in spicing up your cooking style.
Here, we are taking a look at scallop recipes that you can try which are different from the usual, and side dishes you should serve with them to bring out the beauty in the scallops and not overshadow the natural seafood taste.
Are Scallops Shell Fish?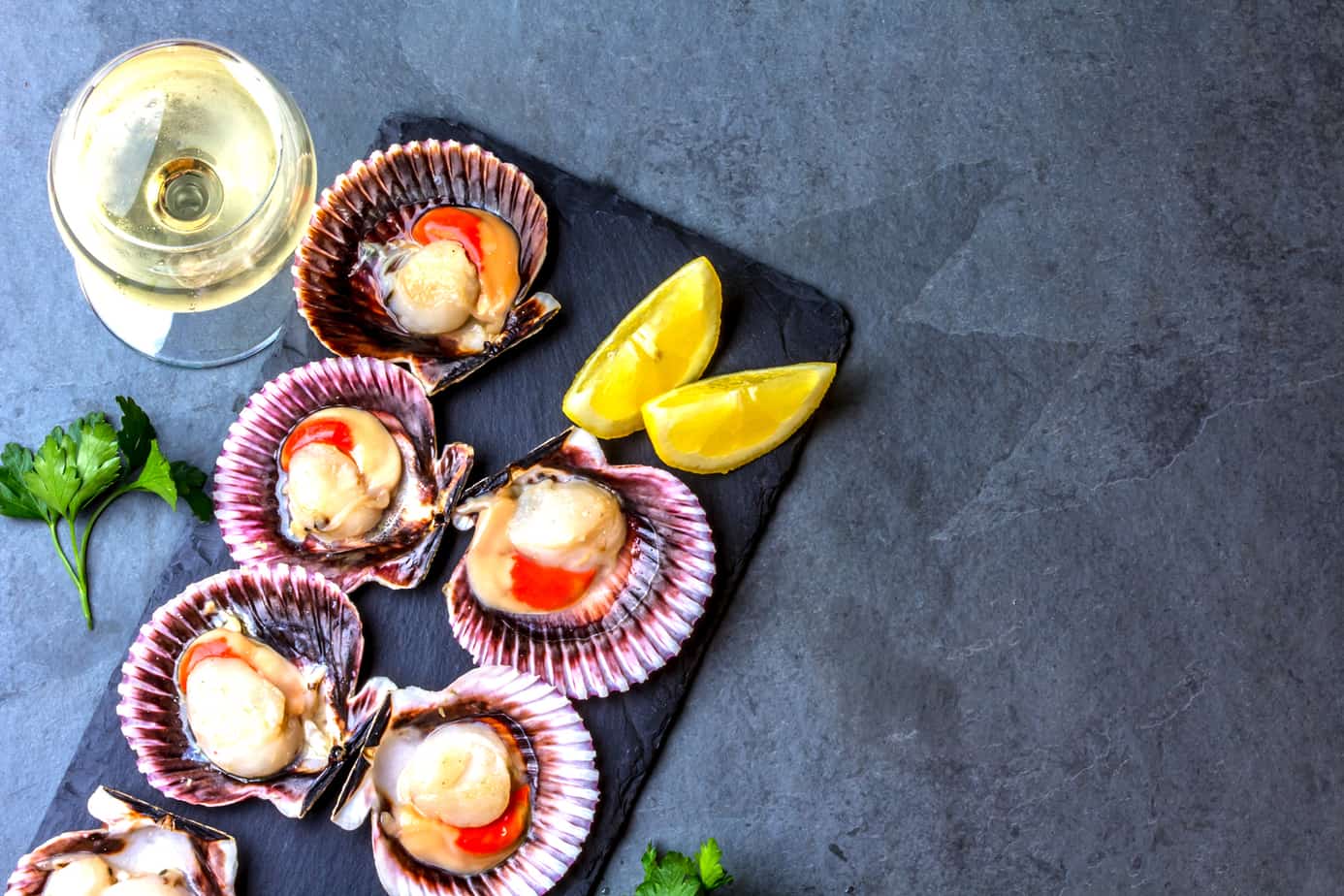 People generally find this part of scallops confusing. You could be of the impression that shellfish and scallops are two different kinds of sea foods but that is a wrong notion. Scallops are actually a kind of shellfish.
There are actually two main types of shellfish which are the crustaceans such as crabs and the molluscs which include scallops and oysters.
So when we talk about shellfish, it doesn't just refer to a kind of fish but different kinds of shelled creatures and scallops are only one of the two main categories we have. With this in mind, you can't get confused anymore, neither can I, I know my fish.
Three Perfect Ways To Prepare Your Scallops
1. Seared Scallops With Saffron Sauce
This is one lovely way to have your scallops, searing is one of the most effective ways to cook seafood generally and combining it with a well-prepared sauce makes it even better.
For a detailed description on how to sear and sauce you scallops, try out this recipe by Sprinkles & sprouts. The quantity of sauce you choose to make as an accompaniment with the scallops is totally up to you.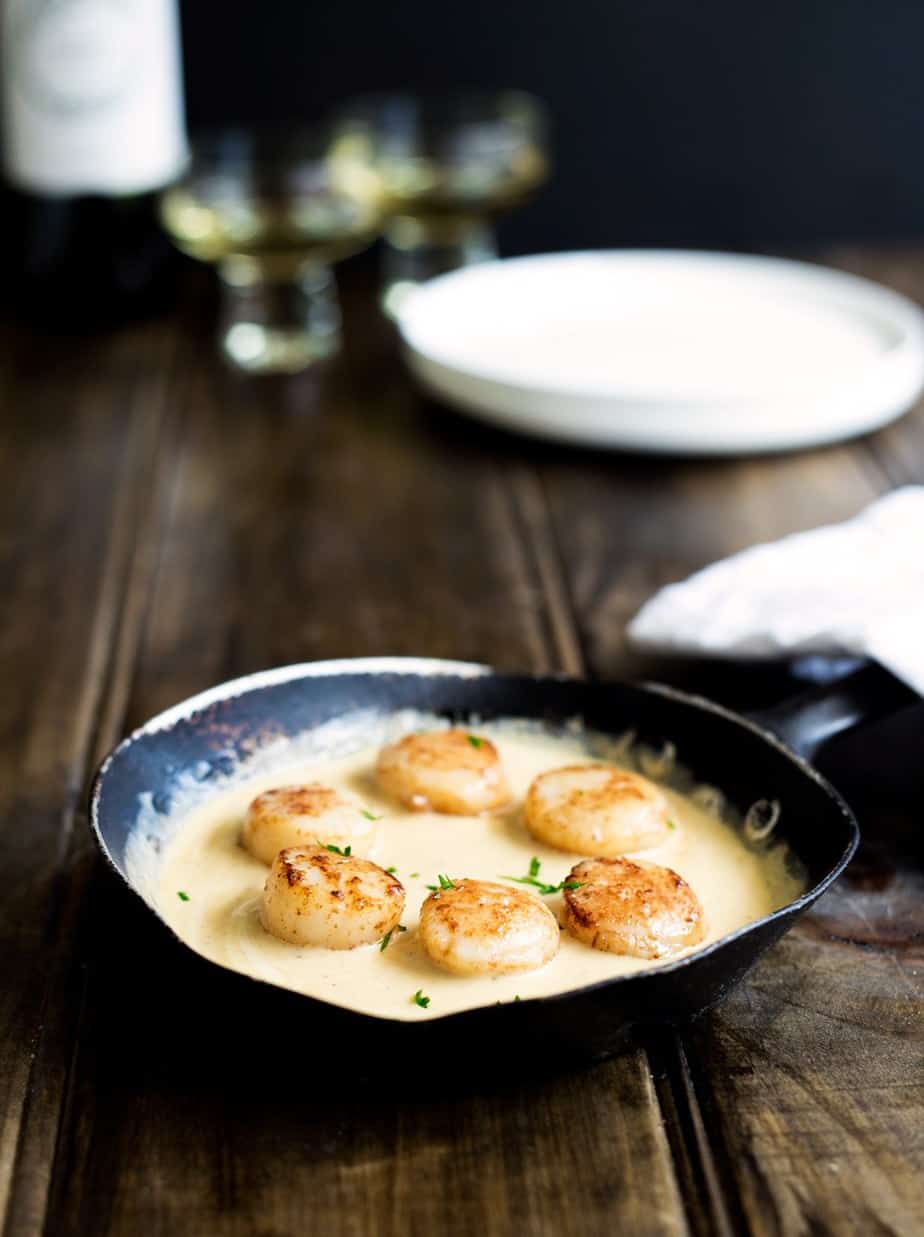 You can add or remove some quantity of ingredients for the sauce to fit exactly what you want to prepare or what you have in mind. Also, note the kind of the side dish you want with the scallops as this will help you know how much sauce you need.
2. Steamed Scallops
This is another way to get your scallops all done and ready within a good time. The scent you get from steaming it under the grill with some spices well wrapped in foil is enough to make you hungry for the main thing.
Take a peek at this recipe by Life Currents and get your steamed scallops. Ensure you monitor the timing and the instruction stated in the recipe, you also have a picture guide for preparing the foil for grilling so you do not end up making any mistakes.
3. Pan Fried Scallops
If you do not know the difference between frying and searing, here it is. Searing is just a surface cooking which usually leads to another process but pan frying makes the food good enough for serving.
This recipe by Lavender and lovage presents a nice way to pan fry your scallops and dress them with the shells beautifully, all arranged with oven baked fennels, what can beat that?
Three Side Dishes For Your Scallops
1. Rice Pilaf
For a dish as delicate but tasty as scallops, you need a side dish that compliments.
If you also want to make up for the little quantity of your scallops with something which can be more filling, then rice will do just fine.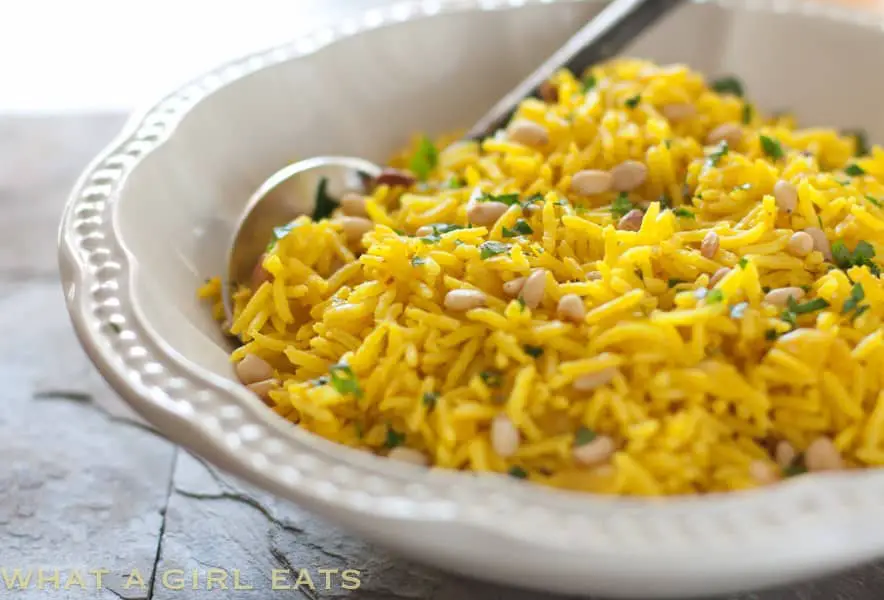 I particularly like the colour of golden rice pilaf and there's a nice recipe from What a girl eats. It doesn't have so much added ingredients that can kill the taste of the scallops so it works well.
2. Corn succotash
If you have never tried a corn succotash dish then there isn't a better time to do that than now.
Corn succotash is a lovely mix of corn and other ingredients well processed to give a final succulent taste.
Succotash can be prepared in a variety of ways using lots of other vegetables and ingredients like green peas and beans but this corn succotash tastes just right when eaten with scallops.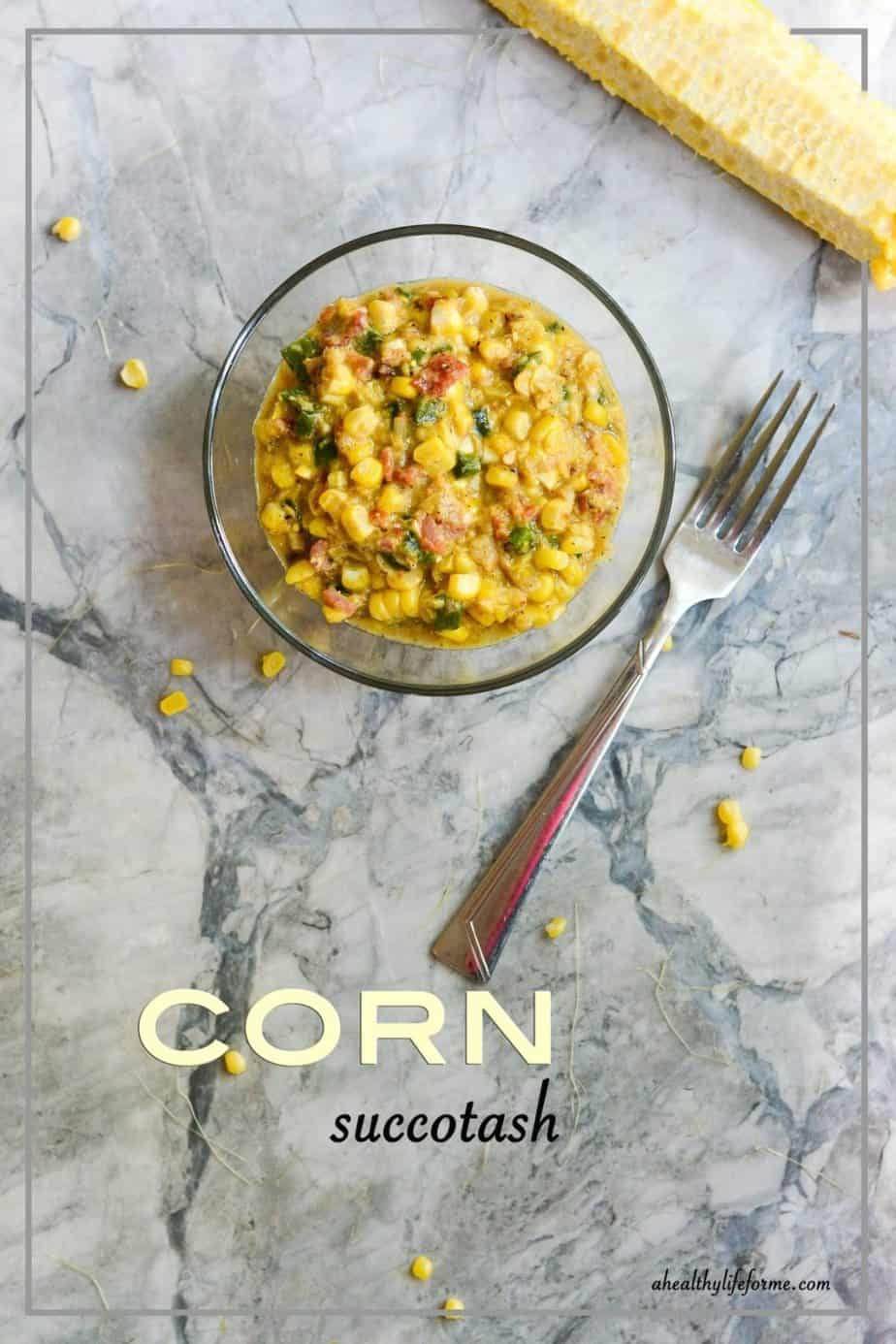 The colour combination also looks utterly inviting. Go for this recipe by A healthy life for me and enjoy the rest.
3. Cheesy Zucchini Noodles
You can call this the perfect veggie noodles mix. Zucchini noodles go so well with scallops, especially if you like to have your sauce soak up in the zucchini, it tastes even better and it is a fun way to have your vegetables.
Your spiralizer should help you get your zucchini in the right slices for your cooking, you can also add a lot of other ingredients to your zucchini noodles if you wouldn't want it so plain like it is done in this recipe by I heart vegetables.
If you would want a pastier zucchini noodles dish, the go ahead and make it pasty, anyway that makes you comfortable with serving it will do fine.
Here is a cookbook link showing 50 Delicious Scallop Recipes, you should check them out.
All On Scallops!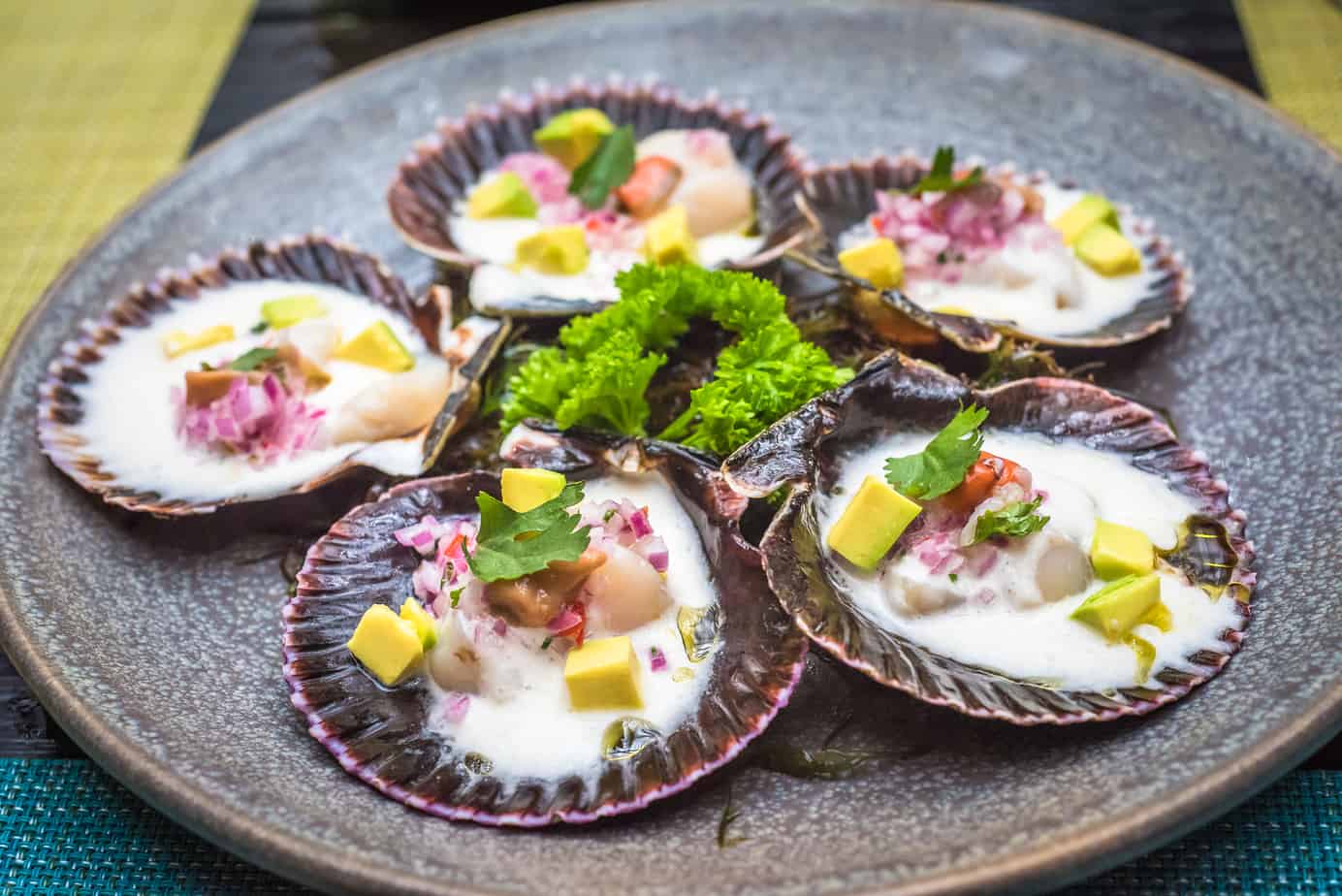 Scallops and other kinds of shellfish fall into the category of foods that some people with allergies tend to react to when eaten.
So it is paramount you are particular about the people you intend serving your scallops to. Ensure you let people know that scallops have been included to the dish when serving.
There are lots of ways you can dress scallops because of the shells that they come with, you can come up with ways to arrange them with their shells when serving.
Scallops don't usually come at a cheap rate so make the most of them when you have them. If you have tried out any of the side dishes or recipes discussed above or you would want to discuss any new ones, you can let me know, I will give a reply.