Here is for the meat lovers or the not so convinced to stay off meat people. You can prepare some beef stroganoff!
For those who aren't fully acquainted, let me enlighten you a little before we delve into this comfort food's recipes.
Beef Stroganoff is a dish made of meat pieces which have been sautéed to perfect tenderness and served with cream, onions mixed with some other ingredients.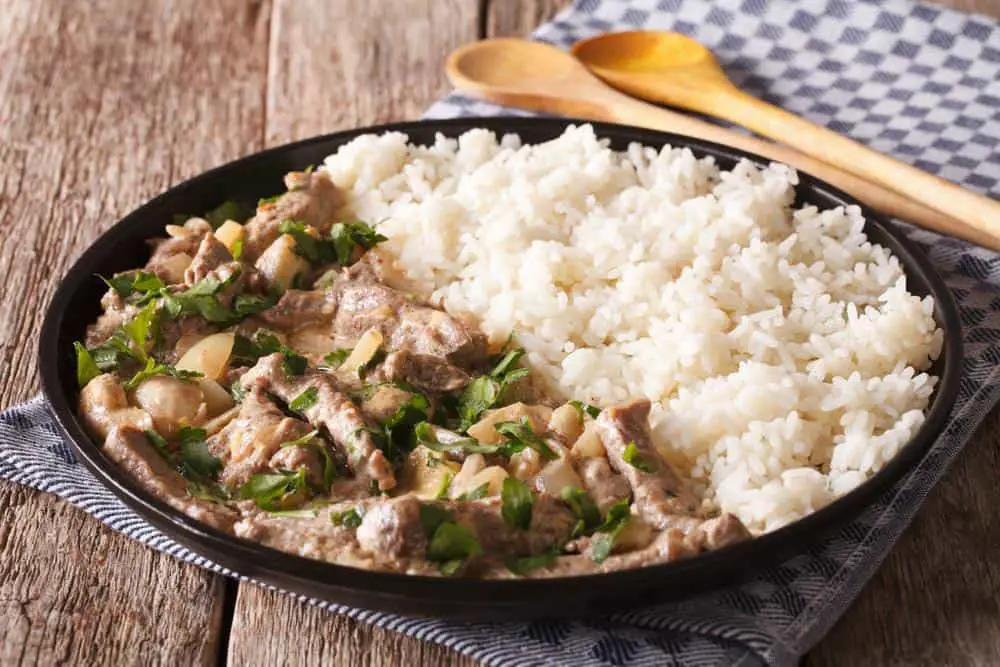 There is the widespread belief that the delicacy originated in Russia, but there are also many claims as to the exact place it started.
History intact or not, beef stroganoff is your perfect comfort food anytime, with an array of recipes from which we have picked some of the best for you to choose from.
You no longer have to just pan fry or boil your meat, make some beef stroganoff with it.
Beef Stroganoff Recipes You Should Try
Classic Beef Stroganoff
This beef stroganoff recipe from My Momma Made That is one of my old time favourites, why? It's a grandma recipe.
Beef tenderloins are usually preferred for preparing beef stroganoff because of its "tenderness", so if you do make use of other parts of meat, ensure it cooks well.
The recipe calls for the use of mushrooms which is a good mix with it, frankly, when it is all done, you can't tell the mushroom from the meat unless you bite in, I like that thought very much.
Now, the part of the beef base, most recipes just make use of broth but this is an exception, so if you are up for it then go ahead and get some, it's not a waste of time, believe me.
Crockpot Beef Stroganoff
This recipe by Dizzy Busy And Hungry gives you a very sumptuous and tasty beef stroganoff.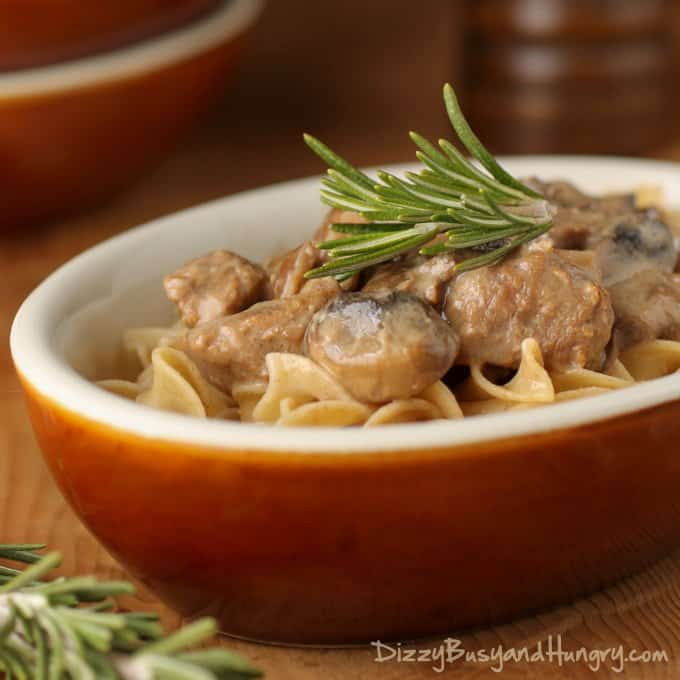 This is one simple and straightforward recipe that I will highly recommend you to use if you haven't attempted beef stroganoff before, you can't go wrong!
For the Angus Beef stew meat which was mentioned in the recipe, you can make use of tenderloin beef parts in replacements; they probably made such emphasis because it gives them satisfactory results, but then, a well-purchased beef part should do the job flawlessly.
Another plus for this recipe is the use of this crockpot, with that; you can put in all your ingredients and pour yourself a glass of wine while your beef cooks to stroganoff-ish perfection.
Plain Beef Stroganoff
This beef stroganoff recipe by Inspiralized is a non-sour cream version of this lovely delicacy, and as far as I am concerned, it's equally as tasty.
If you have any doubts about that, a second look at the finished dish on the recipe page would change your mind.
So if you are in for some healthy beef standoff, go for this recipe and send in your remarks.
If you are unfamiliar with celeriac have no fears, it is a highly nutritious root plant used for cooking, note that the hard skin should be washed and peeled off before you make use of it.
Side Pairs For Beef Stroganoff
Braised Red Cabbage
For a typical plate of beef stroganoff with all the cream and the beef which naturally carries high amounts of calories, pairing it with some red cabbage is a very wise decision especially if you are on a diet watch phase.
In this braised red cabbage recipe by Ginger and Bread, the addition of apples and sugar gives the dish a sweet taste that goes with the creamy taste of your beef stroganoff.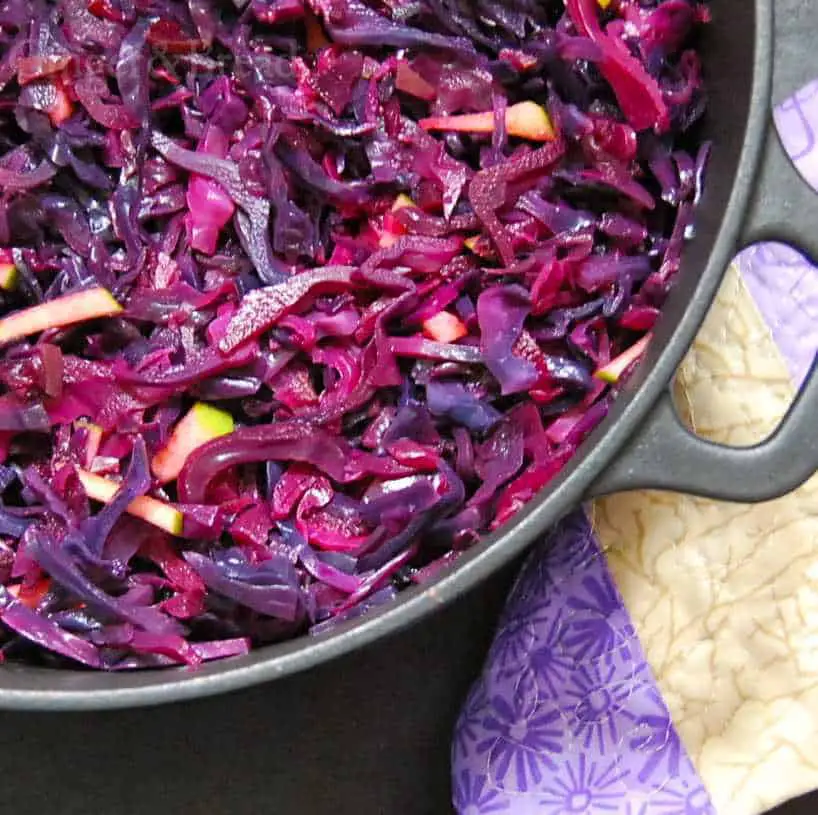 Let us stare a bit at the vibrant colour of the red cabbages on the recipe page, done? Okay, take another step and imagine it beside some steaming beef stroganoff, I think that is all the convincing you need!
Refried Beans
I know you can easily go to the store and get yourself some refried beans but trust me, nothing beats making it yourself, at home, from the comfort of your kitchen and with a recipe like this one from Simply Gloria, your work is lessened, so get all your ingredients ready and cook.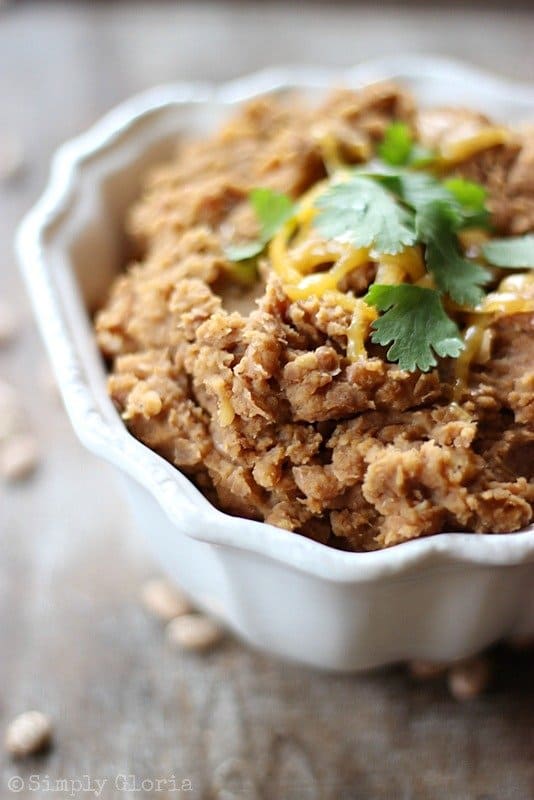 I love beans, if you like beans also then you will find this recipe a blessing if paired with your beef stroganoff.
As it is stated in this recipe, I think the crock pot is better since you need to cook the beans till it gets really soft, if you have the time in your hands, go for it.
Egg Noodles
Rather than having your regular rice or any other pasta with your beef stroganoff, try making yourself some egg noodles at home, egg noodles comprise of mostly flour, and they are tasty and easy to make.
Firstly, you can make use of a pasta machine like in this recipe by Spinach Tiger, or you can do it yourself with a pizza cutter and rolling pin using this recipe by When's My Vacation.
Either way, you do it, you should get fairly the same result, only that one takes longer than the other.
One thing about egg noodles is that you can cut them up into any size you want, thin or fat, it's up to you.
Finally!
Beef stroganoff presents you with yet another way to cook your beef in a different way.
Think about it for a second, If I were a guest at your party and you told me you have beef stroganoff on the menu, I would very much want to know what it tastes like because I am a very inquisitive food lover that would taste anything food.
In most beef stroganoff recipes you would notice that the beef is usually cut into smaller chunks, this is done to ensure that the met gets evenly cooked and tender all through.
If you intend using bigger pieces of meat, that is also fine, you will probably just have to cook for a longer period of time. Watch an impressive beef stroganoff video here  and cook!