Cabbage rolls are one of the healthiest rolls you can prepare, and they are made differently around the world.
They are made from cabbage leaves wrapped around fillings such as fish, beef, and pork. Usually, the rolled cabbages are baked although you can choose to employ other means of cooking.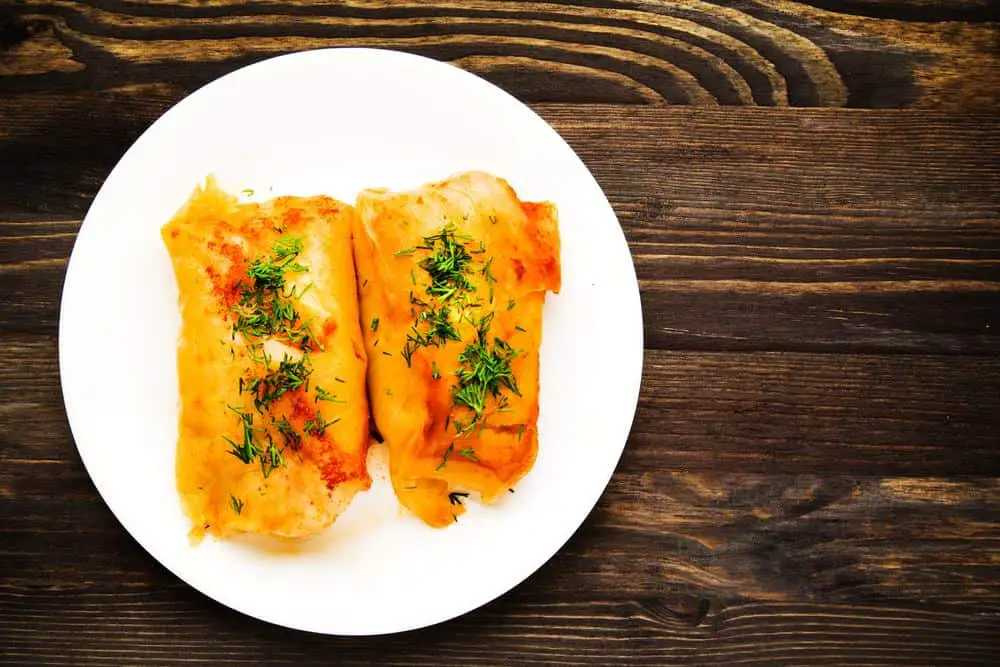 One of the desirable things about cabbage rolls is the fact that the content of the filling is entirely up to you which is an opportunity to experiment and use ingredients which conform to specific needs and preference.
Knowing what ingredients or recipes make the perfect cabbage rolls can be an issue and also the question of what and what goes with the cabbage rolls after successfully making some.
If you have any leftover cabbage you have been wondering what to use for, your answers are all here, recipes and side dishes, all for you.
Cabbage Rolls Recipes
Bulgur Cabbage Rolls
The ingredients used in this recipe are somewhat not the usual everyday ones probably because of the bulgur, but that is the reason why it made the cut.
There are so many common ways you can make cabbage rolls so doing something different every once in a while is good especially as a cook or just to surprise family.
This "Bulgurlu Lahana Sarma" by Ozlem's Turkish Table is something you make, and you instantly know you did something worth getting remarks (positive remarks of course).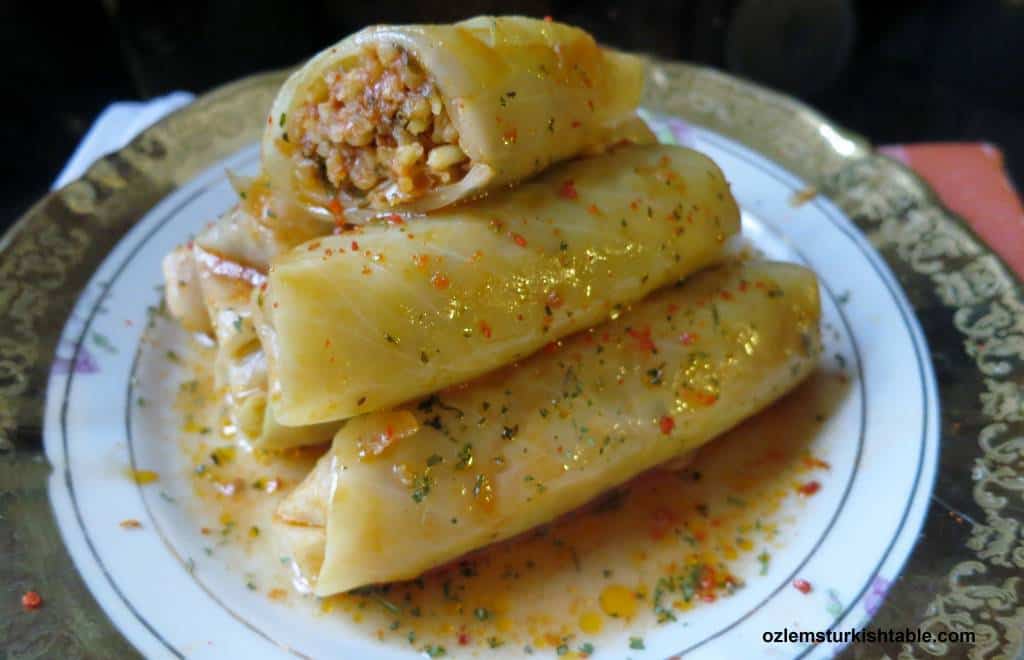 For those unfamiliar with bulgur, it is a kind of wheat based cereal that is commonly eaten by the Indians amongst other countries.
Another reason the recipe is nice is that you can make it totally vegan and still enjoy the dish. So vegetarian or not, you can have your bulgar cabbage rolls anyway.
Cabbage And Rice Roll
Now, this other recipe, I like! Firstly because the recipe is from a 1963 cookbook (who would have thought?) and then the cabbage rolls are not your regular cabbage rolls.
Bev Cooks did a good job of spicing up the old recipe, and it turned out more than magnificent.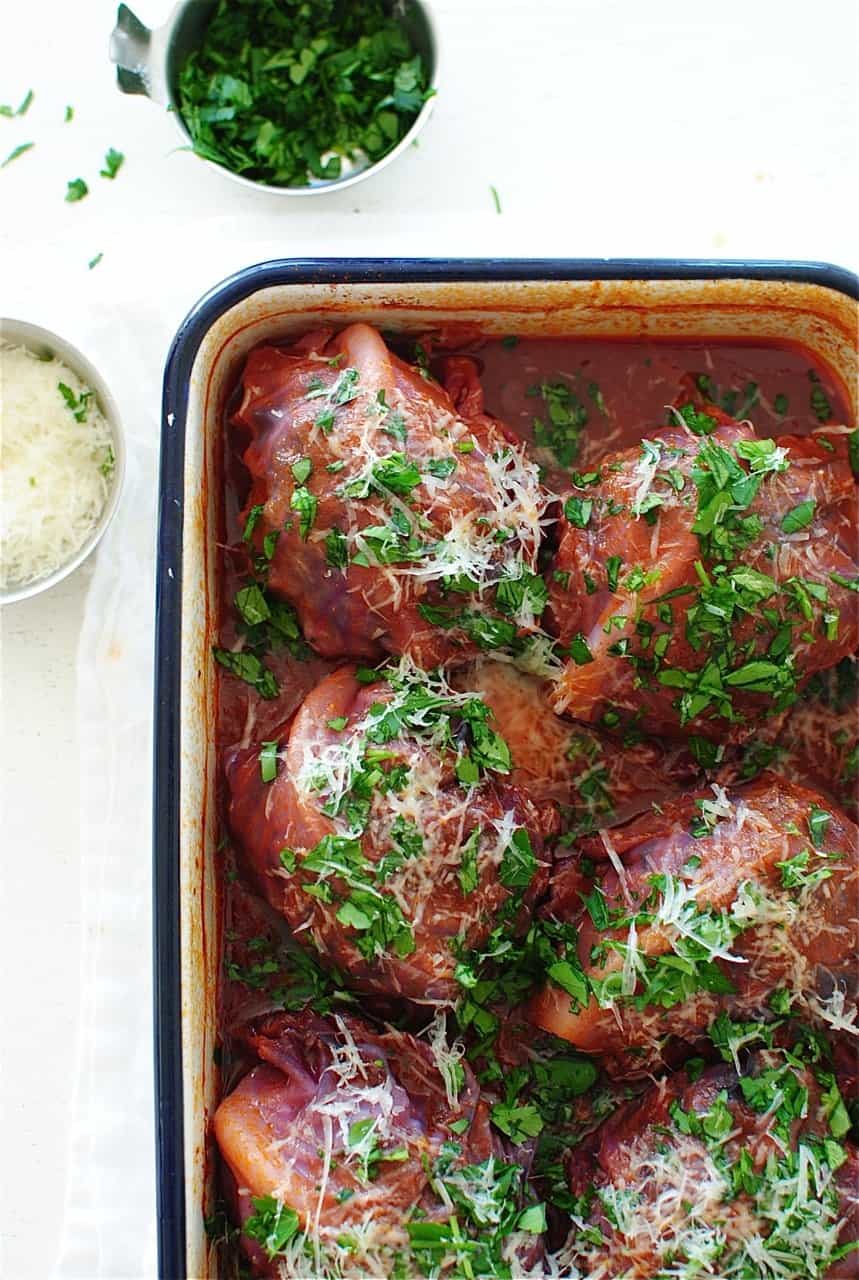 If you have never cooked with purple cabbage before, this is a good chance to do so; you don't need to make use of the green ones all the time except you can't lay your hands on some of these coloured types where you live or reside.
And then there is the Jasmine rice, the long grain fragrant rice that makes you want to eat.
If you have it, please do use it as it says in the recipe, it's a good shot. The recipe makes for six portions, but you can divide them into smaller parts.
Turkey Cabbage Rolls
If you are practicing a gluten free diet then this is your cabbage rolls recipe.
This recipe by Feasting Not Fasting makes use of quinoa which gives you loads of protein and turkey as well, but that can be substituted with minced meat or pork depending on choice.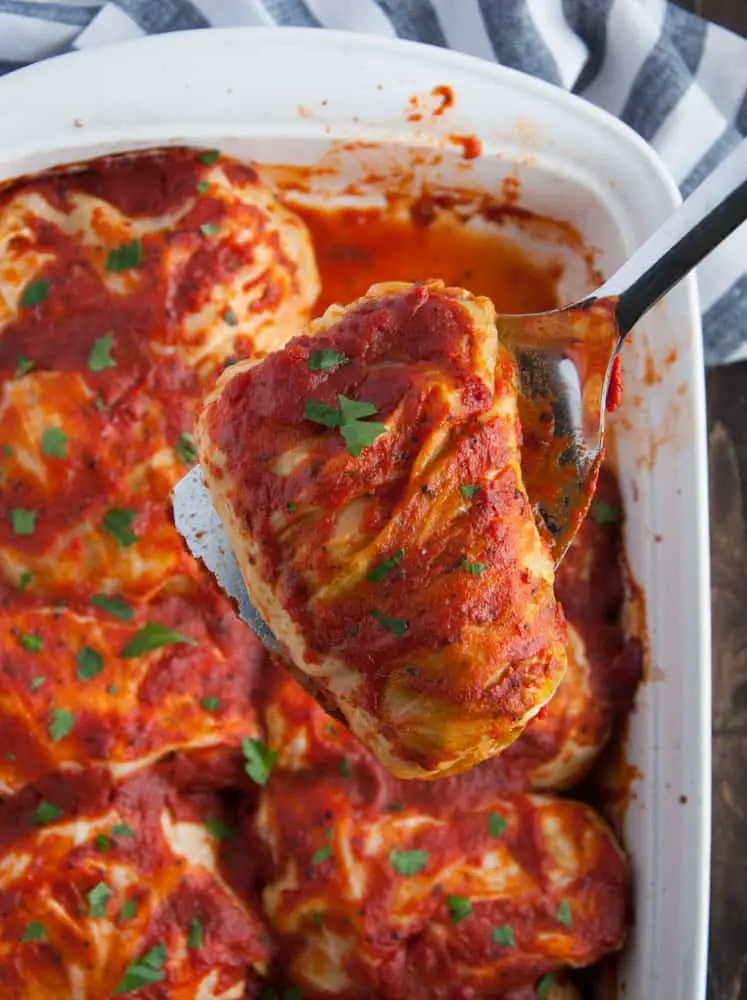 Unlike the first recipe we have listed above, this recipe uses baking rather than stove top cooking which is quite faster.
Look at how attractively red the cabbage rolls look like when all done, that is what marinara sauce gives you, and personally, I also feel homemade is always best for any kind of cooking.
I am not totally sure of how this plays out if you choose to boil rather than bake but it should give similar results; the important thing is to cook it right, so you will have to check internally so that the cabbage leaves do not get over cooked.
What Side to Eat With Cabbage Rolls
Honey Roasted Carrots
This makes for a fine pair with your cabbage rolls, the sweet honey based taste of these carrots made by Joyful Healthy Eats takes less than an hour to prepare which saves you a whole lot of time if you are in a rush for a quick side pair.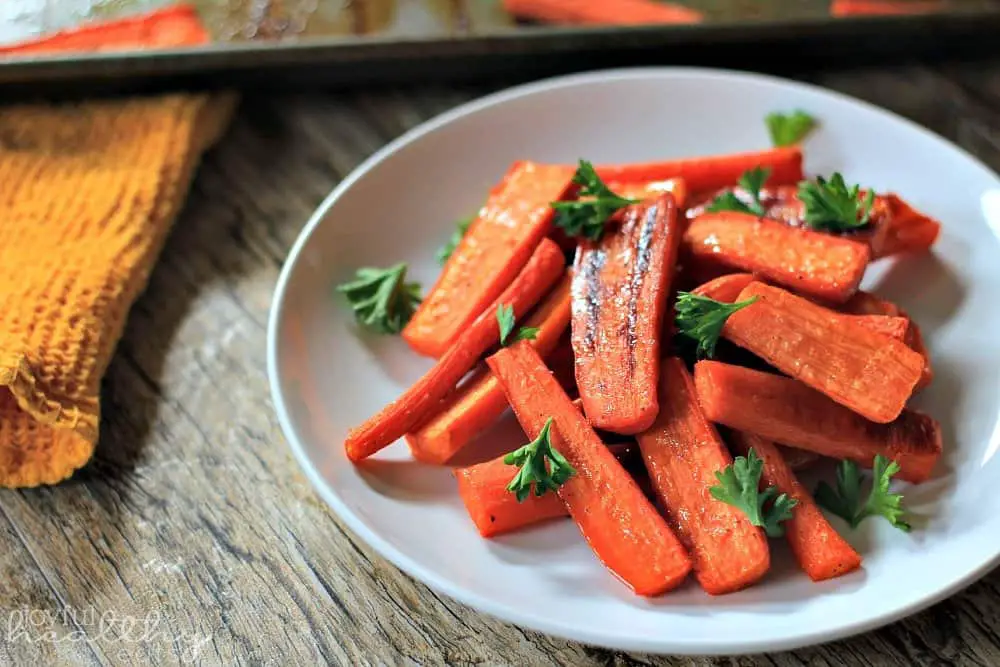 I like the shape of the carrots used in the recipe, but you can cut them in smaller sizes or even leave them whole, so long as they are baked all the way in, you are fine.
If you made your cabbage rolls stuffed with beef and chicken then carrots are a healthy choice for a side dish with it, there is also the option of garnishing with parsley or dill.
Red Potatoes
Another quick to fix side dish for your cabbage rolls is a red potato dish. In this recipe by Whole Made Living, the red potatoes were nicely roasted with coconut oil, imagine the flavour that gives off, you shouldn't be told, try it out for yourself and give your feedbacks.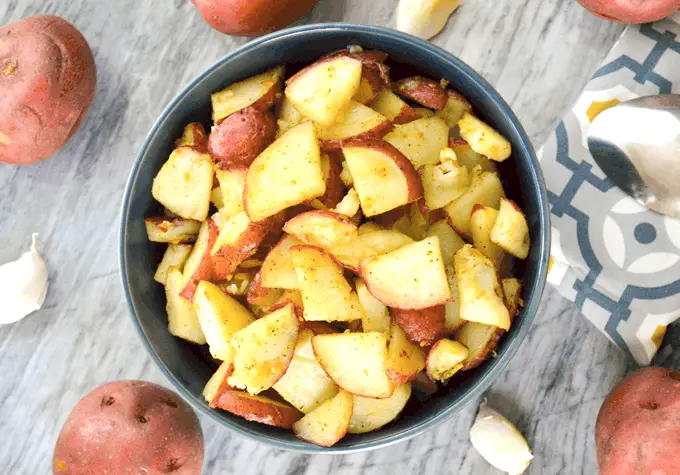 Red potatoes are packed with so many nutrients both in the skin and the flesh that's the reason why most people cook with them rather than peeled off.
So if you are like one of those individuals who want some spice in dishes like (like me) then you can definitely add some before you bake, trust me when I tell you that sprinkling some dried chives, onions and garlic can make a difference.
Fillings, Fillings!
Cabbages on their own are vegetables, so that is a good starting point when talking about the health benefits you get from eating cabbage rolls.
What you combine to make the fillings then determines to what extent you are getting calories from each roll of the cabbage because basically they are all about the fillings,
What do you like to fill you cabbage rolls with? Send a message and share your thoughts or experience.
For a video on some nicely made cabbage rolls just follow this link and watch, it's very explanatory and convenient for you to learn from.
Cabbage rolls can be incorporated into your everyday diet; there is always something you can mix to come up with a slightly different or entirely different filling for your cabbage rolls anytime you get bored with monotonous ingredients.