Unlike many dishes that have their start dating back to the early "BC's", chicken cordon bleu is rather a more recent discovery which evolved out of many other creations involving the use of chicken, beef or veal with bread crumbs and dredging in eggs.
The Term "Cordon Bleu" originally refers to the highest rank awarded to knights in the reign of king Henry 111 in France, but it holds no direct relation to the invention of the food except for their names of course.
So, why is it then called chicken cordon bleu and where was it first made? To those questions, there are no definite answers as there are more confusing records than there are established or known facts.
We do know that the dish chicken cordon bleu requires some amount of work from start to finish and it is regarded as a high ranking dish, do the math.
For today, we are here to make some amazing chicken cordon bleu and to make side dishes for it.
Recipes For Chicken Cordon Blue
Let's see Three ways you can make chicken cordon bleu differently!
Basic Chicken Cordon Blue
As expected, this recipe by Sarah's Cucina Bella is one very straight to the point cordon bleu; it states how to make your cordon bleu using only the basic ingredients, no addition and no spiking.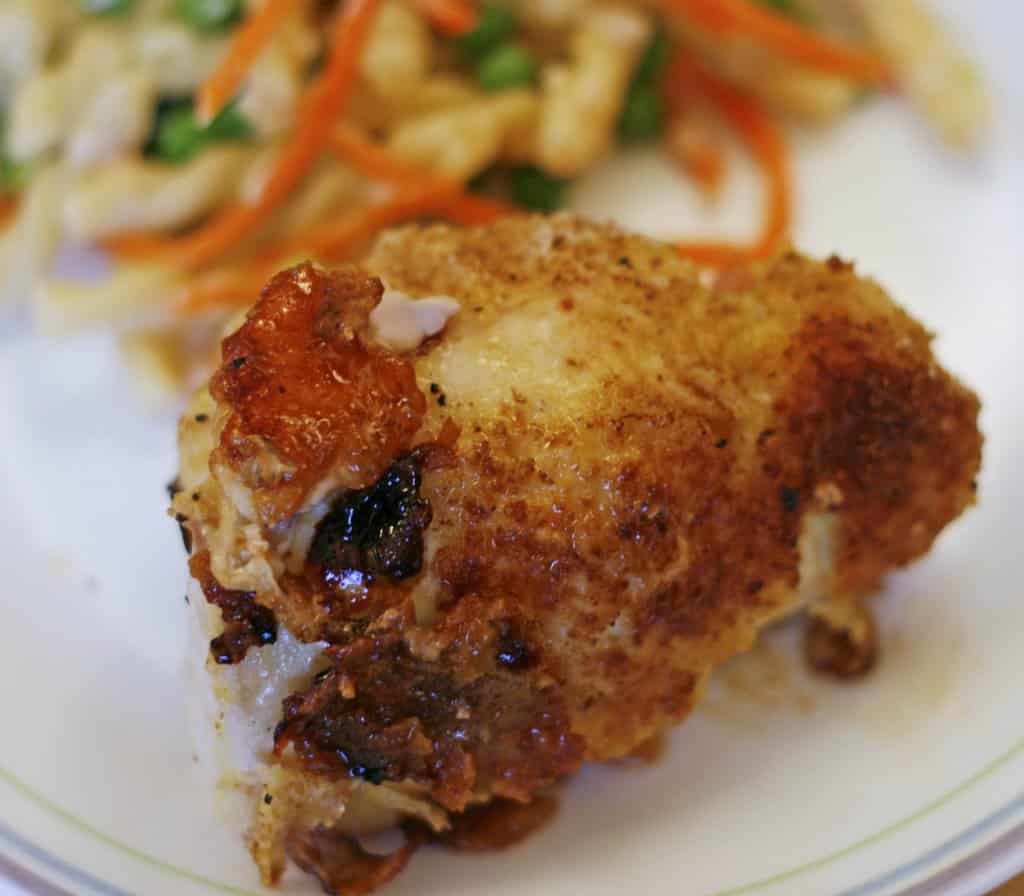 There is another reason why I like this recipe; it's an old "not her grandmother" recipe which means it should bring back some fun memories for those who grew up having chicken cordon blue now and then.
I laughed at the part where she said her grandmother wouldn't go through all that stress to make a dinner; not everyone is cut out for the culinary lifestyle of baking and frying but then, what can we say, it's all fun in the end.
About the dredging, you can alternatively dip the rolled chicken in the egg which has been beaten then you roll in breadcrumbs that is if you do not want the flour.
If you are using thicker slices of chicken, cut pockets in them for the cheese and ham rather than rolling up.
Chicken Cordon Blue Stromboli
This is a fusion of chicken cordon blue and Stromboli, who would have thought of that, very creative!
Typically, just as it is said on the recipe page of A Dash Of Sanity, the only carbs you get from a plate of chicken cordon bleu is the bread crumbs, and that's it, but if you have always wanted more then make use of this recipe.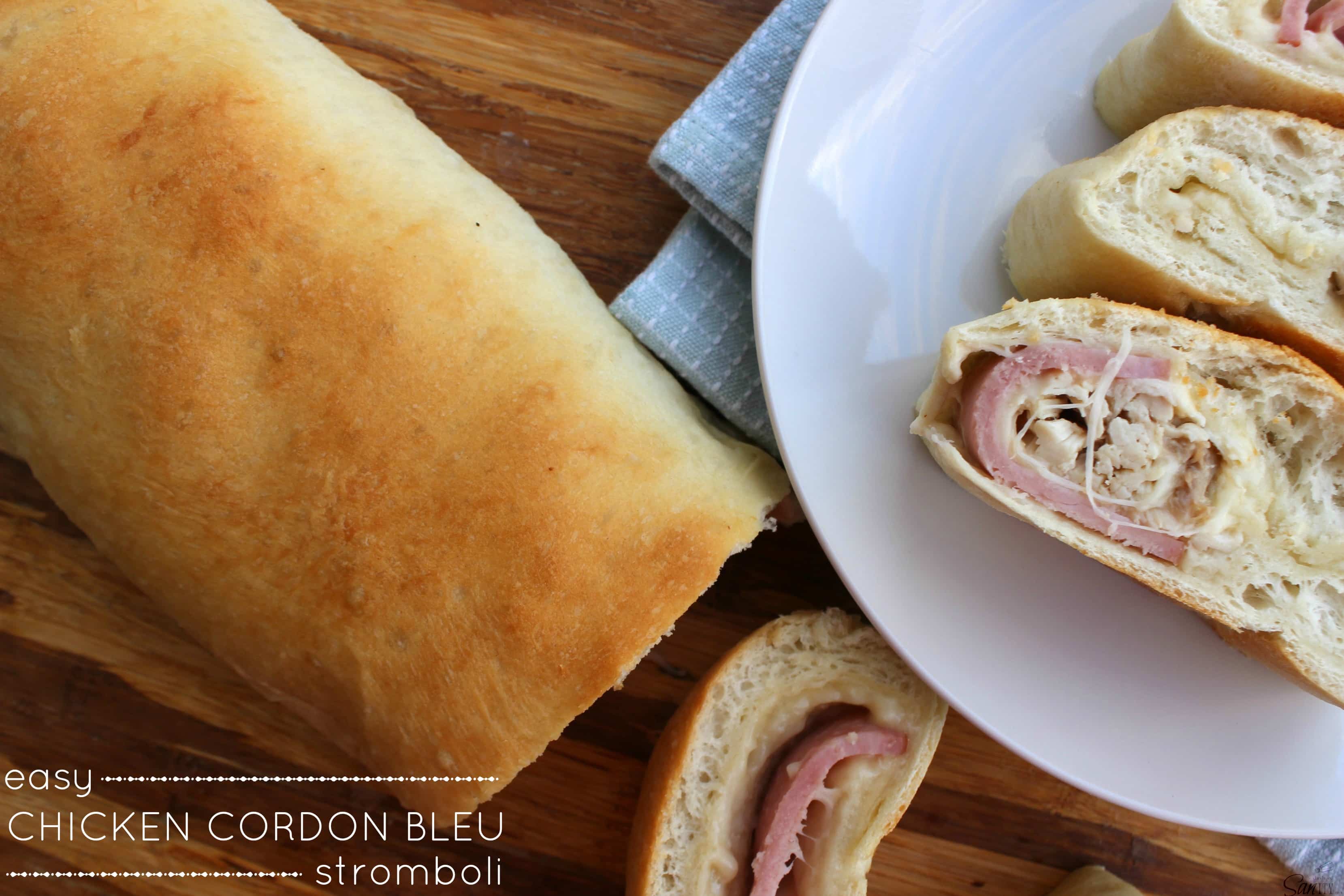 What you get is a thicker and flourier dish with all the tasty ingredients and flavours of cordon bleu still intact.
The chicken used in the recipe is shredded which means you get less chicken in one consumption than you get from a typical or let's say traditional chicken cordon bleu.
She did make a note worth reflecting on, that the time it takes for the bread to rise (about 4 hours) is excluded from the prep time, to be on the safer side, start way earlier than planned.
Chicken Cordon Bleu Egg Rolls
As I said earlier, we are looking at various ways you can make chicken cordon bleu and, this time we have it in the form of egg rolls using this recipe by Barefeet In the Kitchen.
It is one of the simplest ways you can make it and what's more is you can surprise people just like she did her husband because you never know what its content is until you taste it and bam! There goes the surprise; chicken cordon bleu rolled up nicely.
Watch a video of how to make chicken Cordon Blue bites
Sides For Chicken Cordon Bleu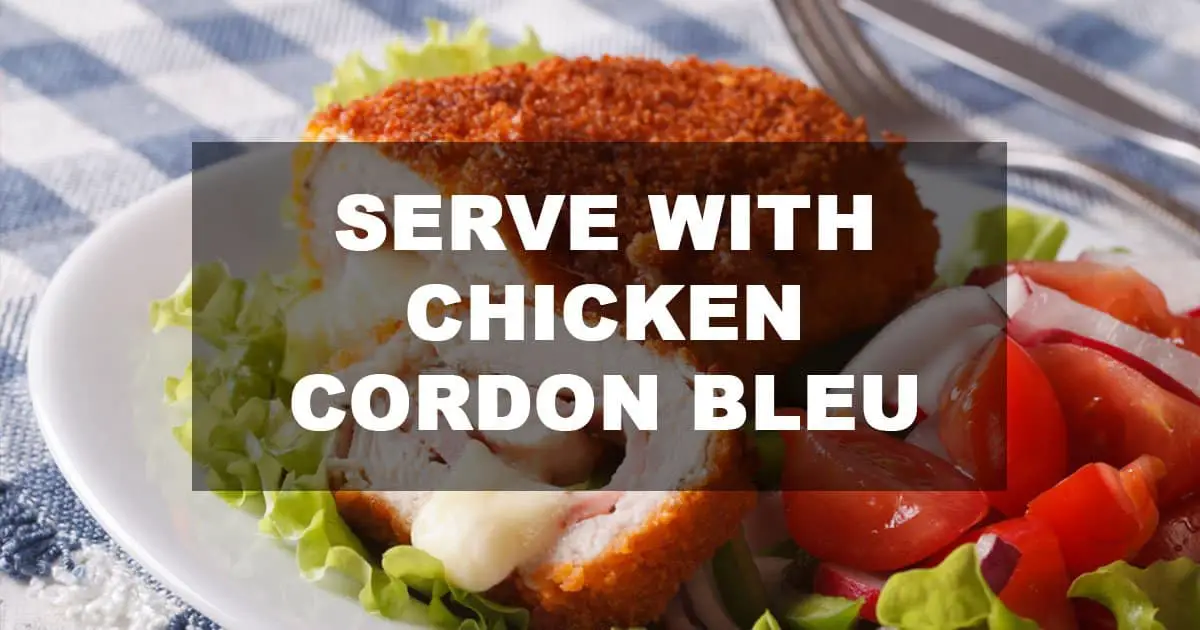 Cowboy Caviar
To pair off all that chicken cordon bleu cheese you need something simple and not so heavy…although some would rather have it, even more, cheese, that's by the way, for now, let's focus on this cowboy caviar by I Can Cook That.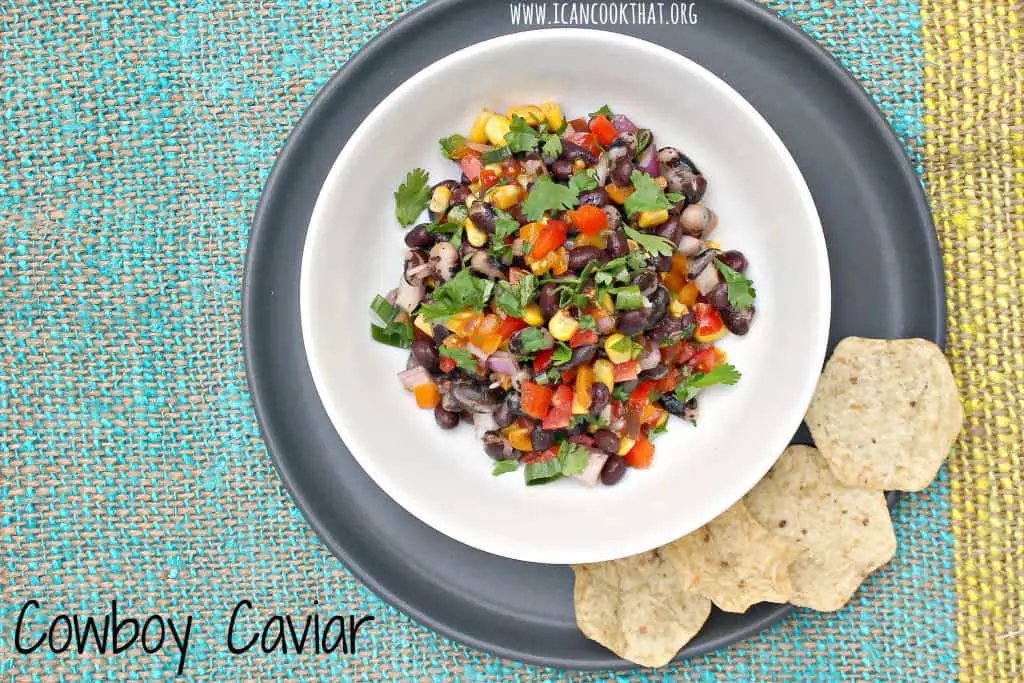 Cowboy caviar or Texas caviar or Black bean salad, whichever way you know it is mainly a salad/ salsa which comprises of a combination of black eyed beans with vegetables.
There are different ways you can make the dish depending on the kind of beans you can readily get in your domain, but this recipe makes use of orca and black beans cooked beautifully with vegetables and balanced out with a very nice vegetable.
Peach Tomato Salad
Still keeping things simple on the side, make some peach tomato salad with this recipe by Peanut Butter And Peppers.
You can slice up your peaches and tomatoes to make a salad but I particularly like the dressing pattern of this one, it makes you want to eat it up.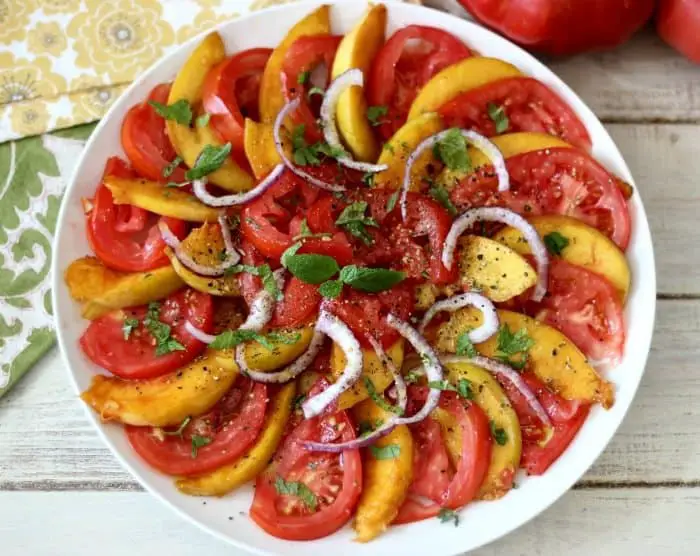 The ingredients used are your regular ones, all you need to do is cut, dress and serve with your Chicken Cordon Bleu.
So, what happens when you do not have a neighbour to hand you some fresh peaches or you have no freshly grown tomatoes at your backyard? Buy some fresh ones from a produce stand, using canned stuff for this kind of vegetables, just somewhat kills the whole thing no matter how you try to present it.
Finally!!
So there are some tricks to getting better results when making your chicken cordon bleu, for example toasting the breadcrumbs!
Toasting the breadcrumbs with some olive oil lightly for about 2 minutes max in the oven gives it a deeper golden brown colour and a better hold on the chicken with a lot of crispiness, oh well, thank me later.
There are many recipes for making chicken cordon blue while some involve using mayonnaise and olive oil on the chicken, others prefer the use of eggs for dredging and thicker slices of bacon.
So feel free to tweak recipes to make it your own, and if you are satisfied with the results of what you have done, share with me!