Watching the cool evening sky set with a drink at hand and a bowl of crisp Buffalo wings, what can I say? Life is good!
I am an unrepentant lover of chicken wings; I have made it so much that I can give you a recipe right in my sleep, that is how much I like them.
You can do practically whatever you like with your chicken wings, I mean, there are no limits to possibilities, from frying, to peanut sauce, to cream, it all goes.
One thing about this kind of "think it, do it" type of food is that you could find yourself repeating dishes when it comes to sides especially when you are pressed for time, not because you don't know one or two others but the usual ones just seem to come in handy.
Is that you? Not anymore! We have some interesting choices of side dishes for your chicken wings that you need to check out.
Why Are They Called Buffalo Wings?
So this is the part where you want to hear how a parade of buffalos found their way to popularity in one way or another right? Wrong.
The origin of Buffalo wings has nothing to do with actual buffalos but is associated with a place in America known as Buffalo.
Surprisingly, it was invented in 1964, which I must say is a very recent discovery, unlike many other staples which can be traced to the stone ages.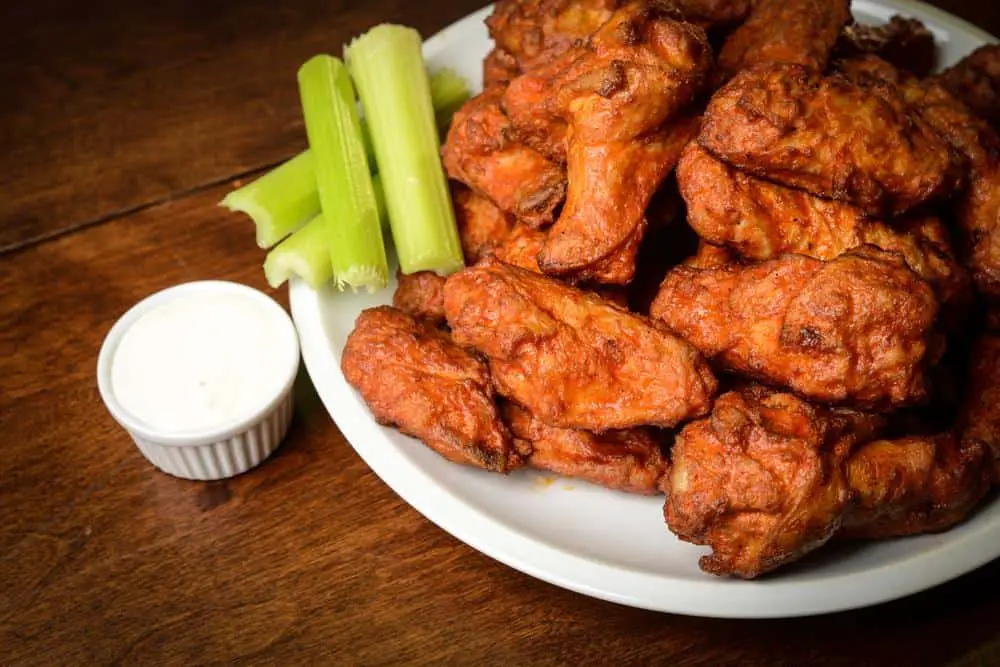 Although chicken wings also known as Buffalo wings started in the US, eating of chicken itself has been on-going for a very long period of time, probably as far as when men finally realized they could feast on veggies and animals alike.
History has it that It started in a bar called the Anchor bar and it was owned and run by a couple, they claim to have started buffalo wings by mistake when they got an excess order of chicken wings and didn't know what else to with them.
There are other stories disputing that exact piece of information but whatever the actual story, we are grateful it was invented. 
Three Fun Facts About Chicken Wings
The most eaten chicken wings by a person are 444 in less than thirty minutes.
Over 1 billion Buffalo wings are consumed on Super Bowl weekend yearly.
In preparation for Super Bowl, over 6,500 chefs are employed.
Chicken Wing Recipes For You
1. Root Beer Chicken Wings
This is an effortless way of prepping up your chicken wings before the big games or just when with friends.
Root beer chicken wings aren't new on the menu but this recipe pick by Try Anything Once is unique, the pictures alone look yum and the delicious dip soaked chicken is worth trying…once at least.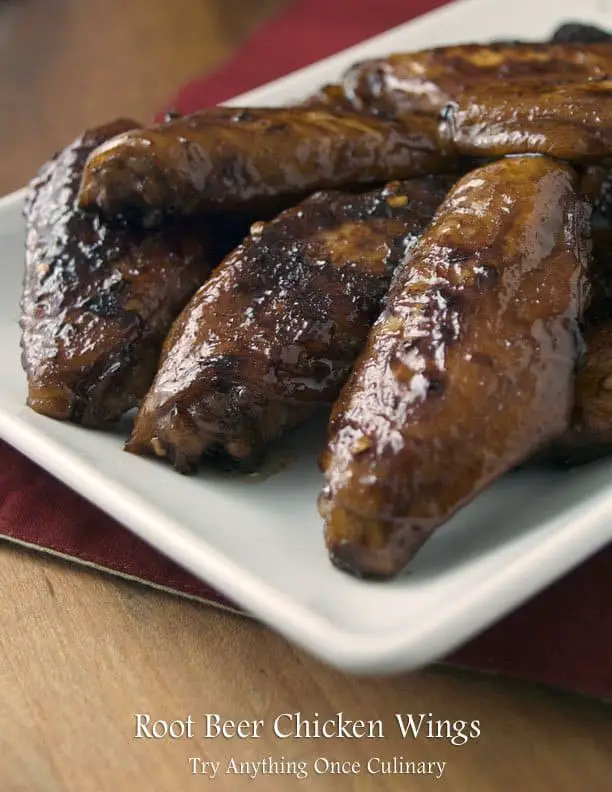 For this recipe, I think it is better cooking it all at once rather than sharing into batches as it will help you better use your ingredients evenly especially if you haven't made it before, but if you do intend making it for a large crowd, then batches will work best.
You can pick up a bottle of quality root beer from your local stores. There is also an added video on the page for those who will prefer to watch how it is done.
2.Parmesan Garlic Chicken Wicked Wings
This is one of the easiest chicken wings recipes you can lay your hands.
The parmesan and garlic chicken wings recipe by GF With LB is okay for the rush or when you need to make provision for lots of people.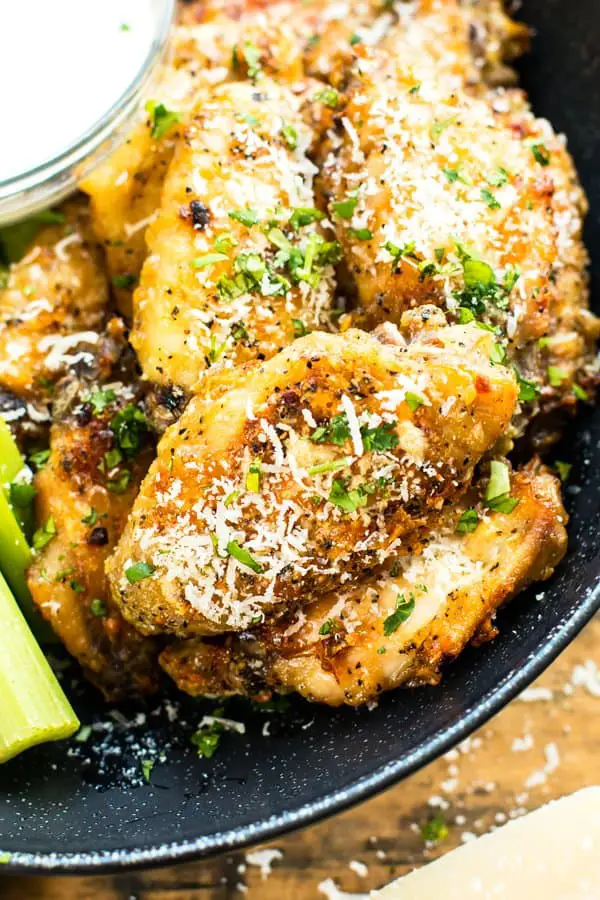 Judging by how high in calories chicken wings can be depending on how you choose to prepare them, you can cut low the unnecessary fats using this recipe, that is, if you are bothered about fats at all.
You might want to watch a video of a similar parmesan and garlic wings recipe, get it from the link; it is equally as simple
Enjoy.
Here Comes The Sides For Your Chicken Wings
Smokey Collard Greens
It wouldn't be so bad to pair your chicken wings with vegetables, and within the context of this recipe, collard greens are the veggies in focus.
These vegetables come from the same family with cabbages and in this recipe by Cadry's Kitchen they were made into tasty, smoky cranberries sweetness.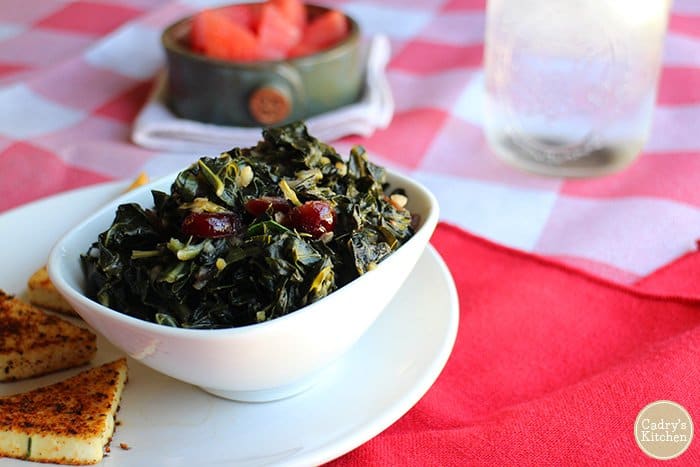 Talking about liquid smoke, it's absolutely optional, if you feel the smokiness of your chicken wings is enough or you feel rather awkward about cooking with packaged smoke then do without it.
I must add that liquid smoke is simply that, no additives all natural condensed wood smoke, although the brand then comes into play on what to expect.
Cheddar Waffles
Waffles are very good with chicken no matter your choice of recipe for your buffalo wings, be it crispy or sticky and soft, you can work waffles into it.
If you into gluten free diets then these Cheddar waffles by The Big Man's World are even better for you.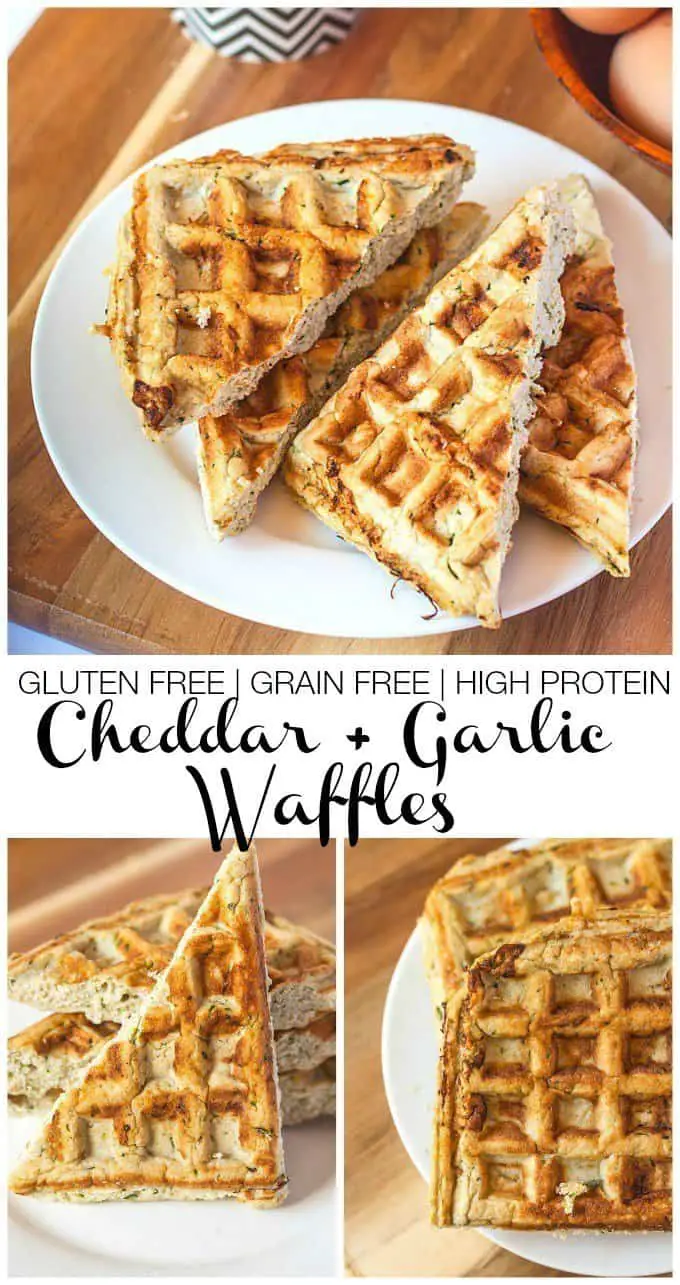 If you prefer sweet waffles, don't be discouraged, these savoury waffles are just as tasty as what you get from sweet ones and don't forget that your chicken needs a balanced blend too.
For this recipe, you will need a waffle maker, so get one if you need to.
Game Time!
Most of us think of the big games when we think of chicken wings, but you can have some wings when it isn't sports time too.
If you have ever been curious about the town "Buffalo, " and you want to gain some knowledge so that you can make a few boasts when next you have your chicken wings time with friends, this cookbook has it all for you.
It talks about the history of Buffalo and has some lovely recipes too.
What do you like most about cooking or eating Buffalo wings? For me it's definitely getting my hands dirty with all that appealing sauce, hit me up, let's talk!