If you live in one of the many regions of the United States, like I do, where tomatoes can't be grown year round, you know the pain of trying to find a good tomato during the cold months of the year. I don't care where they've been imported from, any tomato that has to travel for hundreds of miles is just never going to be as good as something grown down the street. So, while I tend to sneer at a lot of canned fruits and vegetables, I am quite happy buying canned tomatoes, especially when I'm cooking for my busy family.
But not all canned tomatoes have been created equal! If you try looking for high quality canned tomatoes, you will quickly bump into the much-lauded San Marzano tomatoes. A breed of tomato that was originally grown in the San Marzano region of Italy, that breed is now grown in multiple locations. Many brands now can San Marzano tomatoes, but since they are grown outside of the original region, the flavor is quite different.
So how do you choose the best canned tomatoes?
Quick Comparison
I'll go into the specifics below, but click the links here to find the discussed tomatoes on Amazon!
Table could not be displayed.
Here are the things I look for
1. Salt Content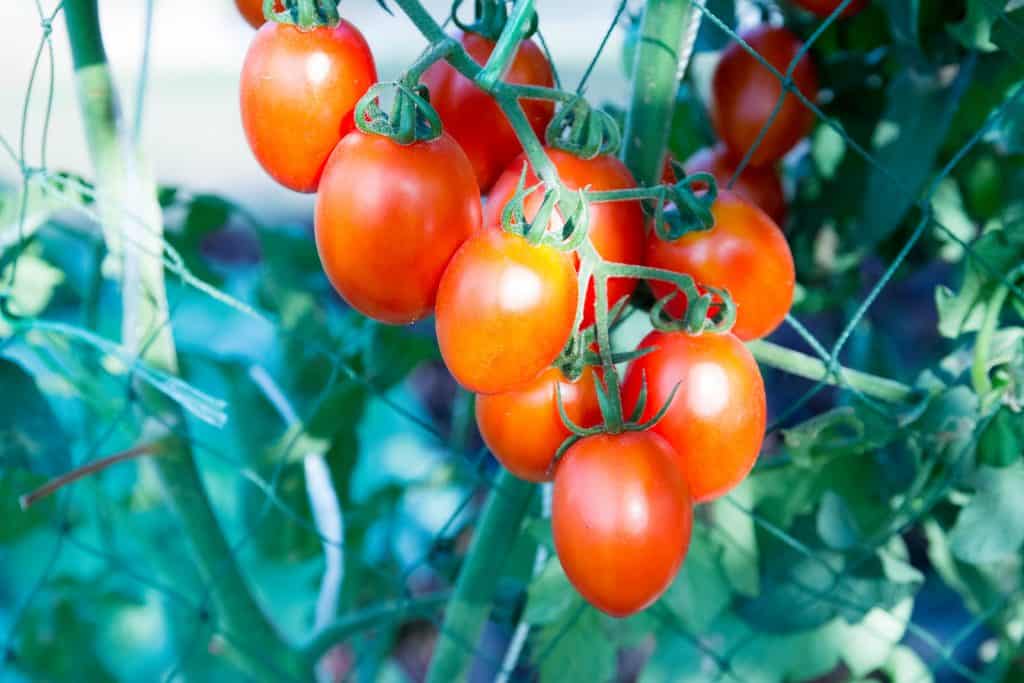 For some reason, many tomatoes are canned with a lot of salt. While my family doesn't need to follow a low sodium diet, I do tend to find that the sodium used in the canning process tastes harsher than salt added during cooking. I like to buy low-salt or no-added salt brands for this reason.
2. Tomato Presentation
There was a point in my time where I used to buy whole tomatoes at the store, blanch them to remove the skins, and then cook down the tomatoes themselves into sauce. It was an all-day process, and I loved it. But then I had kids, and my cooking time rather dramatically decreased. Whole canned tomatoes are great to throw in a pressure cooker or crock pot to make into sauce; diced or crushed tomatoes are fantastic for something like chili, where I want them to cook down very quickly and disappear into the overall sauce.
3. Flavor
Tomatoes should taste like tomatoes, not like the inside of a can. I also get very picky about a lot of the varieties that are tomatoes with things. Tomatoes with basil, tomatoes with green chilis. These can be fantastic (and I've included two of my favorites below) but they can also be very bad. If I'm buying a new brand, I always start with a plain tomato and try a different variety later.
4. BPA Free Cans
In case you've missed the concerns, BPA is bisphenol A, an industrial chemical that is used to plastics flexible. It tends to be inert, except for when heated (this is a concern for plastics) or exposed to acids (like tomatoes!). So while I don't normally worry about BPA, I very much prefer to buy BPA-free cans, especially when my kids will be eating the final dish. Better to be safe than sorry, in my opinion.
What are the best brands of canned tomatoes?
Scalfani tomatoes are inexpensive, easy to find, and have a great flavor. They are sweeter than many varieties, which often taste very acidic. Since they're whole, you could chop them up and use them to make a quick salsa, or add to skillet pasta.
My one reservation on these tomatoes is that the can does not appear to be BPA free. Now, since the tomatoes are whole and packed in juice, the liquid may not be acidic enough to matter, but it does concern me slightly.
These tomatoes are my go-to for any red sauce recipe. Muir Glen tomatoes are often more expensive than other brands in my store, but they're grown and canned in the U.S., and their flavoring is very light, so I don't get frustrated trying to override what's already been done with my own spices.
Crushed tomatoes are great for any recipe when you have a few hours to let them cook down; if I'm putting something together in my crockpot or pressure cooker, crushed tomatoes are great. These cans are also BPA free, which I'm very happy about!
3. #
When you want diced tomatoes to add to a salad, or have a pasta dish that needs some chopped tomatoes, these are a great addition. Some people get thrown off by the taste; fire roasted tomatoes have a very smoky flavor, which some people do not like. I love it, especially when balanced with garlic like these tomatoes are. I think these would also be great in a homemade salsa.
The can doesn't say anything about BPA, but when researching, I found out that ConAgra removed BPA linings from the last of their cans in 2015. There should be no BPA in these! These are also higher in sodium than some of the other options, but they don't taste salty, thankfully.
When I want a spicy, flavorful chili, these are my favorite tomatoes to use as its base. Fresh, smoky, strong tomato flavored, but not overly acidic, these are just amazing. No BPA in the can, which is great. They cook down beautifully, and since they're diced, you could also use them in pasta or stir fry. When I'm making Mexican food, for example, I like to cut salsa in with my re-fried beans; you could absolutely use a can of these tomatoes if you didn't have salsa on hand.
Like the Hunt's tomatoes above, these are higher in salt than the plain varieties, but again, they don't taste salty, so I don't mind.
The Best Canned Tomatoes On the Market Are:
If I want a can of general purpose tomatoes to keep in my cupboard, knowing I can grab them whenever I need them, it's the Muir Glen Crushed Tomatoes that I like best. If I know I'm going to be building a spicier dish then I reach for the Muir Glen with Green Chilies. In both cases, I'm willing to pay a little bit more for a product that is grown and manufactured entirely in the United States, and I also like that Muir Glen was one of the first companies I knew of to get BPA out of their tomato products.
What's your favorite canned tomato product?