When talking about healthy fish species you can't rule out salmon, whichever way you put it, salmon is favoured among other fishes.
You actually can't get a convincing answer to the reason this happens until you taste an amazingly prepared salmon.
So now the next question is: what ways can you cook salmon? Within the context of this article, we are going to grill it! Not just grill it, but grill it using recipes that will make you stand back and admire your finished creation in awe right before you serve.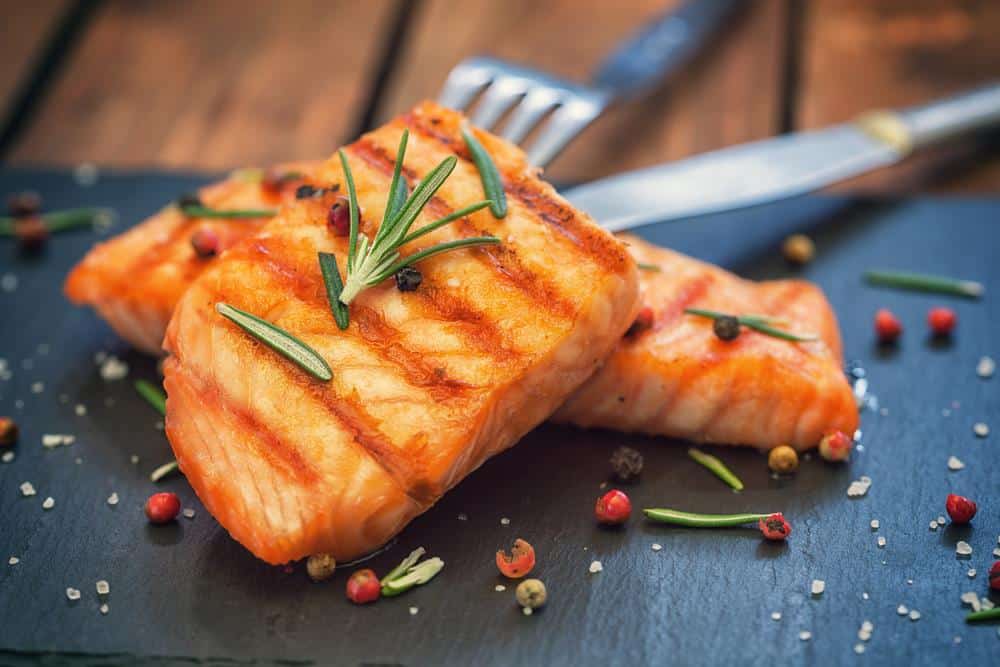 There are many different species of salmon with the Chinook species being the most preferred for cooking, but I guarantee that with an excellent recipe for grilling, you can make any salmon type taste like heaven without much work.
And then when your salmon is ready; you can pair them off with the recipes we have listed out.
Perfectly Easy Grilled Salmon Recipes
Honey Grilled Salmon
This grilled salmon recipe by Euphoria Nutrition takes approximately 30 minutes including the preparation time, If don't mind eating honey based food then this fish dish is the recipe for you.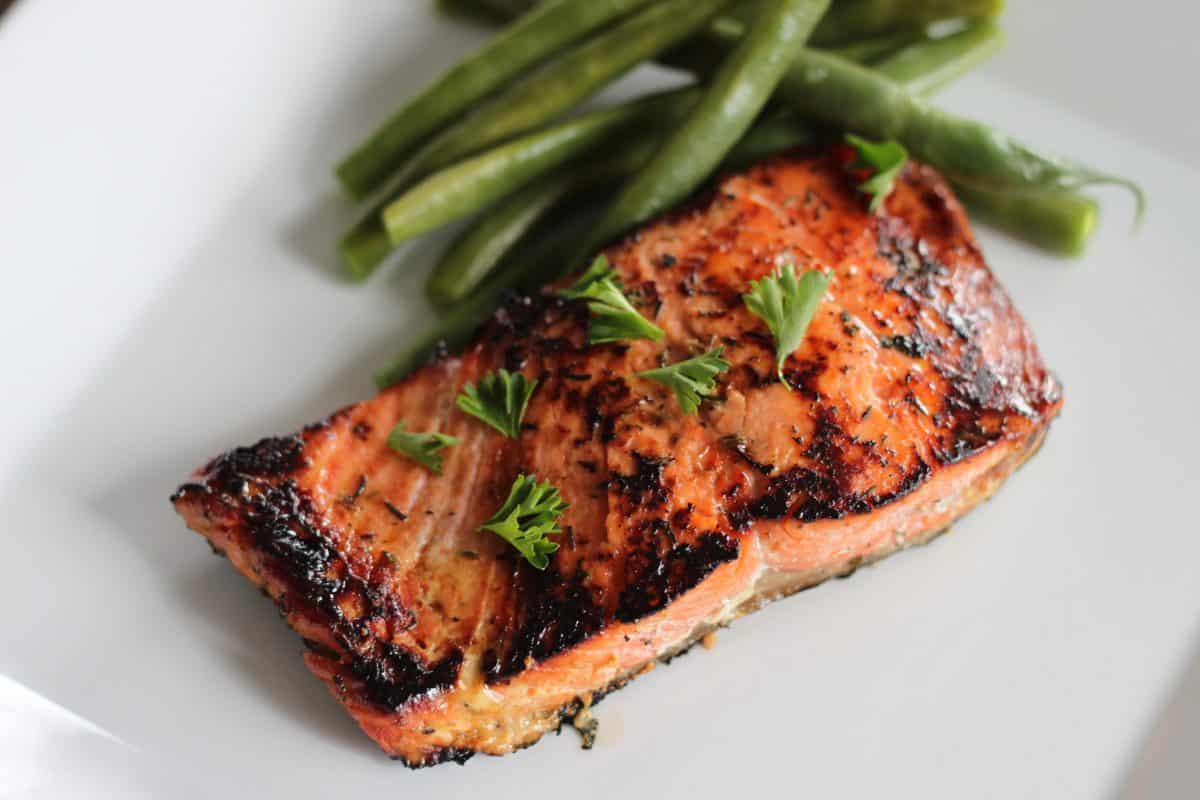 The end result of the salmon is a sweet and savoury combination which is pleasing to the taste buds and impeccable in appearance as well.
The reason for placing it in the refrigerator which I have noticed is common with most grilled salmon recipes is to get the marinade into the salmon, this gives it an overall flavour of whatever ingredient's you unused in making the marinade and in this case, it includes honey.
For a little twist, add some teaspoons of lime to the marinade.
Foil-Grilled Salmon
This grilled salmon recipe by Life, Love and Good Food makes use of a different form of grilling with foil unlike the first recipe that doesn't require such, so if you like the Smokey taste of grilled salmon in foil with the sauce over it, I recommend this recipe for you.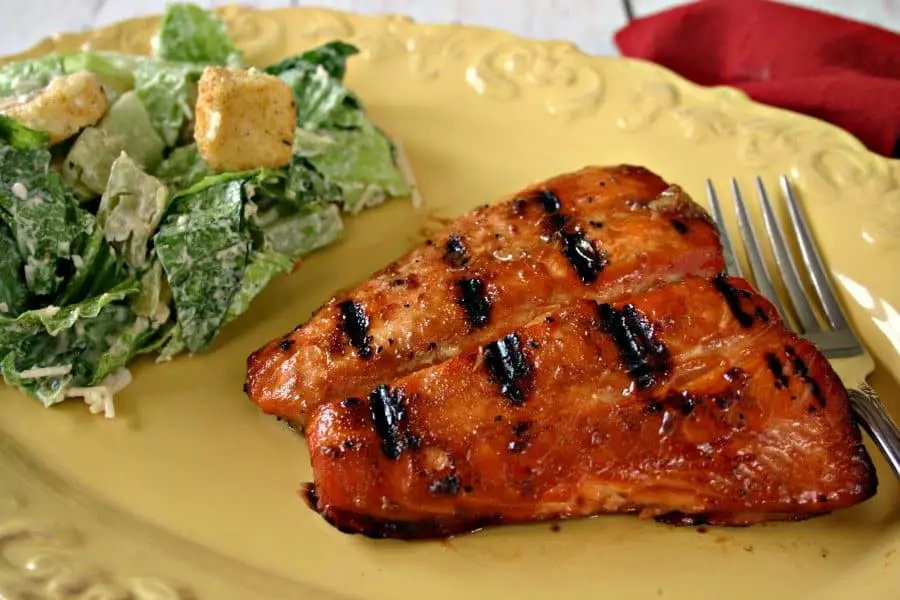 The refrigeration is done in a zip back for about two hours; this should really get the taste into it! You should note that grilling in foil gives the dish a more tender feel and taste rather than when grilled without the foil so have that at the back of your mind when you start your preparation and check for when it gets to the right consistency.
Have you ever tried miso paste before? Jazz up the salmon by adding 1tb of miso paste to the marinade and the soy flavour.
Blackened Grilled Salmon
This grilled salmon recipe by Joyful Healthy Eats gives you a "blackened" back, just the way many of you like it!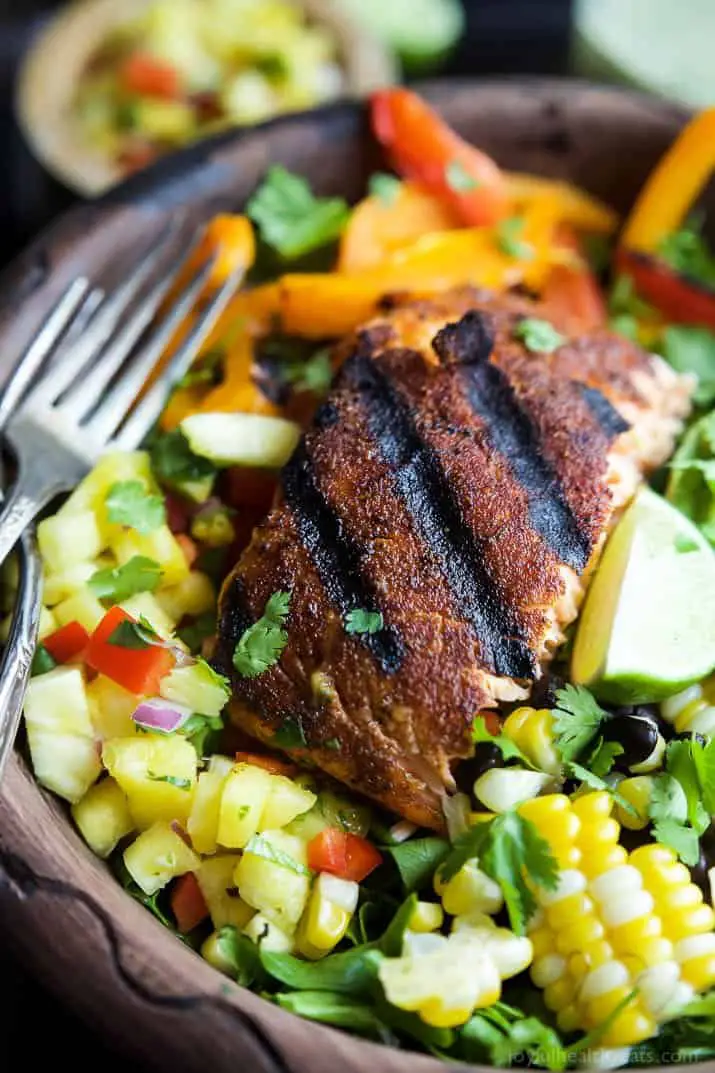 If you have ever had second thoughts about eating deeply grilled dark salmon, take a good look at the salmon on the recipe page, and your doubts will fly away like a bird, it is so inviting.
It's not every time you should have salmon all soft and red, try something different when you can and with this recipe, your salmon is definitely different.
Then that salad beneath the salmon it just makes you want the salmon even more.
Side Dishes For grilled Salmon
Roasted Green Beans
If you want to keep things real simple on the sides with your salmon, you can opt for some roasted greens with this recipe by Zenbelly.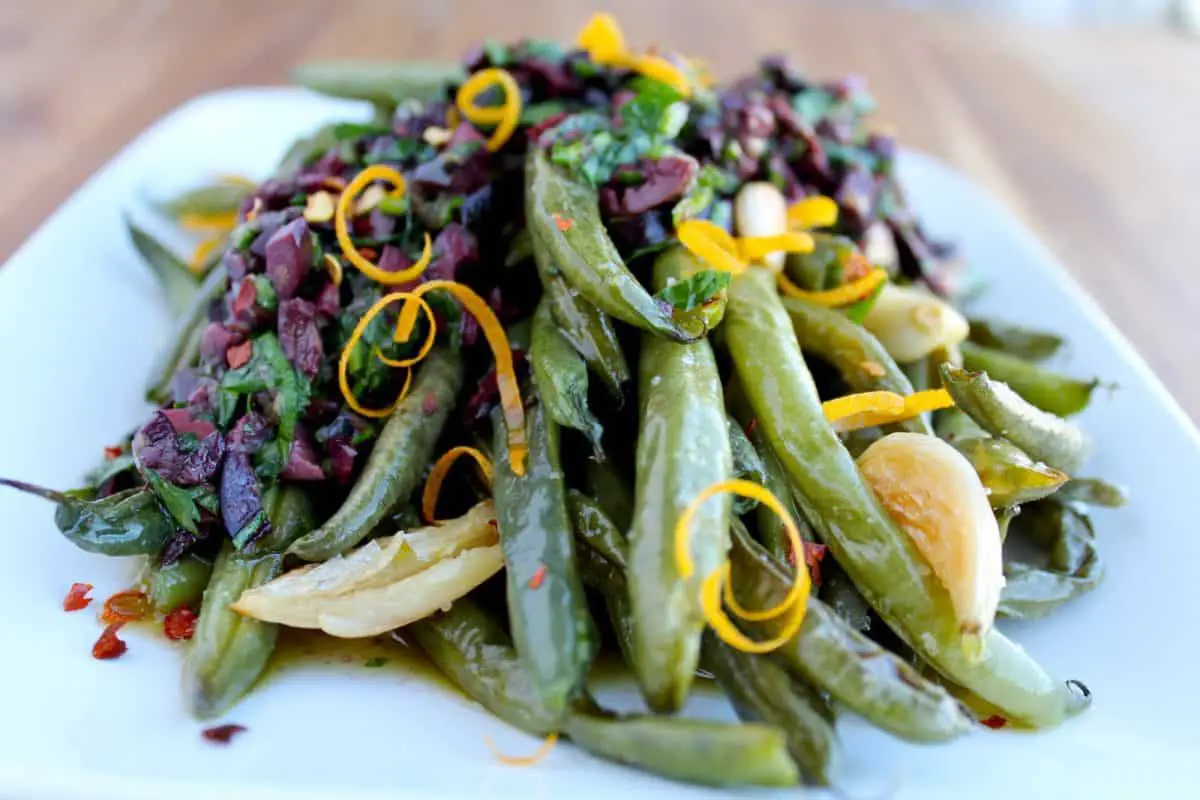 Notice how "olivy" the dish is (permit my English), from olive oil to Kalamata olives, but then the resulting dish is nice.
Vinaigrette simply refers to the combination of olive oil with lime; it is the usual term for such mixtures.
Lace your grilled salmon with some "roasted green beans with Kalamata Olive Vinaigrette" and eat on.
I kind of like the name of the dish, it sounds classy. If you don't want all the mushy olive oil all in your business but still want to pair your salmon with green beans then bake it to crispiness with this recipe by Dizzy, Busy And Hungry.
Baked Potato wedges
if you want something on the heavier side then pair your grilled salmon with some potato wedges, try out this recipe by Sprinkle Some Sugar for very crisp wedges, who knew soaking your potatoes in cold water makes it turn out crispier? All the better if you ask me.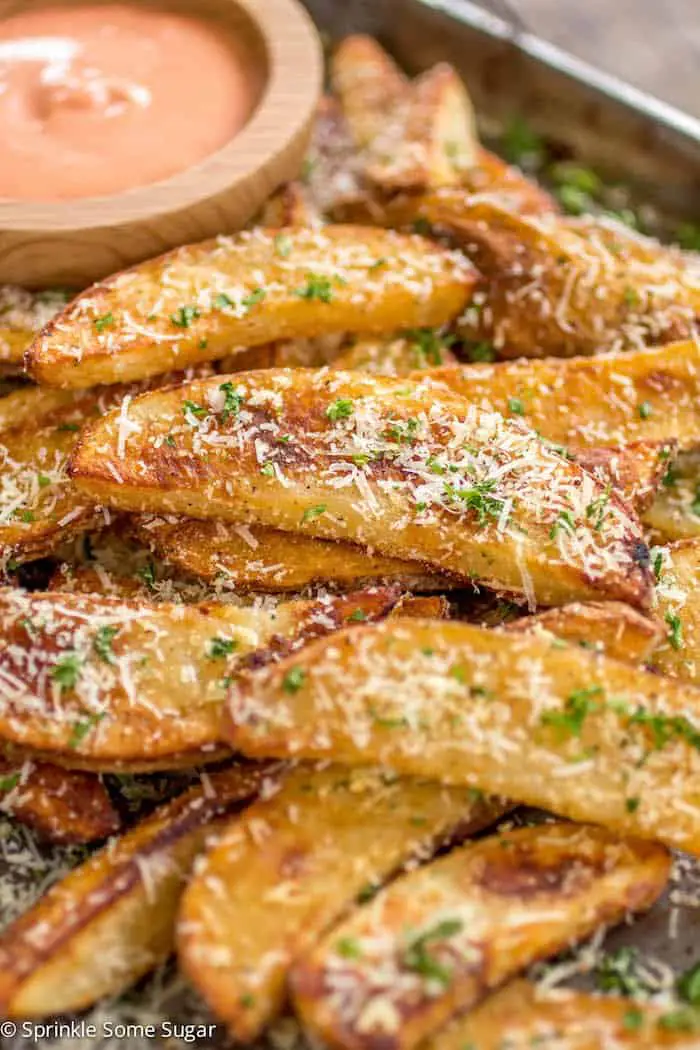 Baked potatoes are very easy to make, and another thing about it is that you can mix up a very fantastic sauce to go with it like the one in the recipe.
Sprinkle some vegetable salsa verde with sage and parsley over your baked potatoes, it isn't included in the recipe, but you will like the turnout.
Spinach Asparagus Salad
What better to pair with your grilled salmon than delicious vegetables, it gives the fish the balance it deserves not to mention the health benefits.
The recipe by To Simply Inspire boasts of a fine blend of spinach, asparagus, tomatoes and some cheese sprinkles to give you a simple yet satisfying salad.
For the balsamic vinaigrette which was talked about on the recipe page, you can watch a video here to make equally good balsamic vinaigrette, whichever you choose, just ensure it tastes right.
The salad takes less than thirty minutes to make from start to finish.
Get Grilling!
Don't keep calm; it's grill time, get out your salmons and get grilling!
There is no fear with eating salmon as you are sure of getting complete nutrients with one of the most important being the Omega-3 fatty acid it gives, so the more you can make it part of your random meal selection, the better for you and your family.
There is the notion that wild salmon is better than farmed ones, but that is entirely a thing of preference, if you have the farmed ones where you are, you can hook up some bad ass grilled salmon with it, nothing stopping you at all.
Have you made grilled salmon that made people ask for more? Kindly share.