Lamb chops do not need any formal introduction, they are as common and as popular as any other regular meat chop. You have your lamb chops just as you have your fried chicken or beef but what always seems to be the problem is getting dishes to serve with it for that occasion or even within the home.
That issue has led us to the main focus for today, we have come up with different ways you can prepare and serve those lamb chops to get everyone talking about your cooking skills, I know you like that!
And we also have some equally appetizing side dishes to go with it, so no matter the situation you find yourself with lamb chops, you know just what to do and how to present your dish. Let us get to it.
What are lamb chops?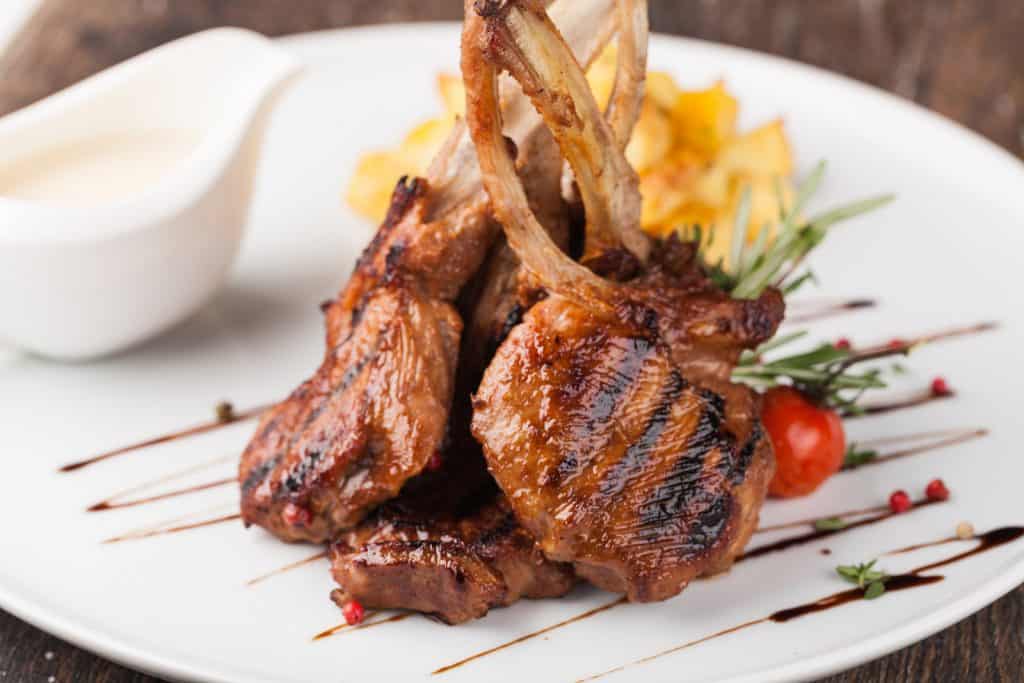 Lambs are tender sheep which are usually about a year old, they are categorized into lamb, mutton and hogget according to their ages in years.
In many cases, lamb is the most purchased as it tastes unique and distinct. Lamb chops are simply lamb meat which are cut in specific ways and can be baked, boiled, roasted etc. and then served.
There are various parts of a lamb to choose from when you decide to prepare your lamb chops and this is also important as it helps you decide on which direction your cooking will go.
Let us breeze through the Lamb parts so you know what exactly to go for when next you set out to buy them.
Lambchop parts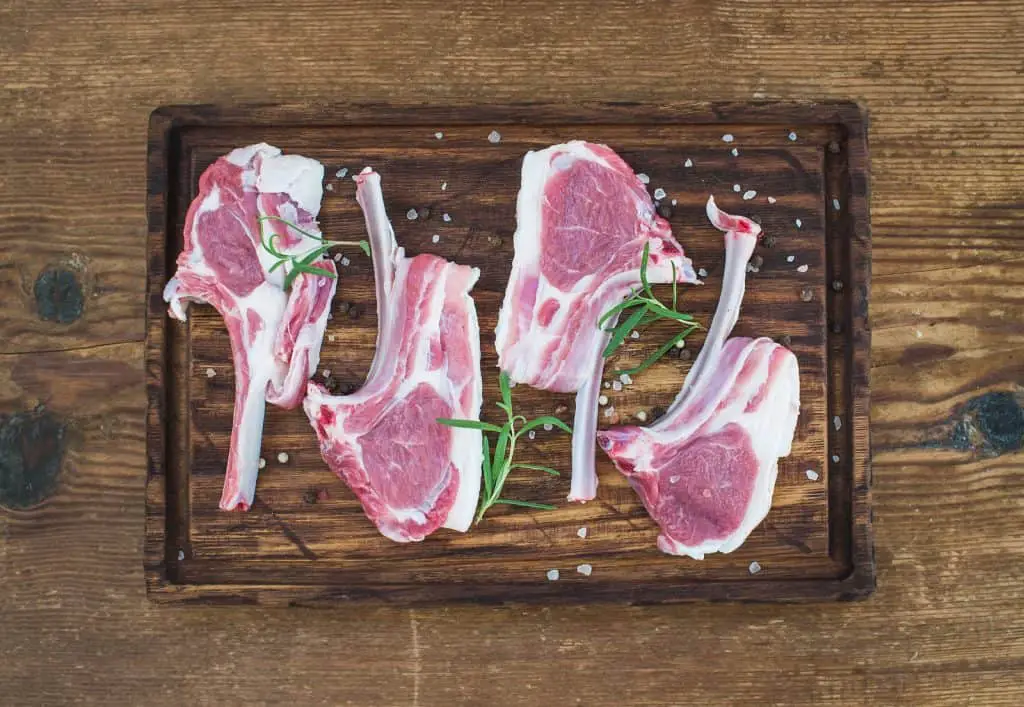 Shoulder
Lion Chop
C. Rack
Rump
Leg
Shank
Neck
There you have it, those are all the parts you can get from a lamb when buying, next thing to do is find some recipes for the perfect lamb chops.
Lamb Chops recipes
1. Lamb chops in Duck Sauce
This is a very simple and tasty way to prepare your lamb chops. Making use of this recipe by Recipe of health gives you the homemade duck sauce and it takes a little time to get prepared.
For those of you who like to know the exact nutrients you get from every dish, this is also for you, it shows you in a tabulated format exactly the amount of nutrients you would be getting with this dish.
2. Vietnamese Lamb Chops
The combination of different sauces is one thing that fascinates me about this Lamb Chops preparation. The sauces ignite the taste buds but still preserve the flavor of the chops.
If you really want to have Lamb Chops the Vietnamese way then this recipe by Chowhound is one to go for. You can always make use of the parts you have if you don't have the loin part used in the recipe at your disposal.
3. Rosemary crusted Lamb Chops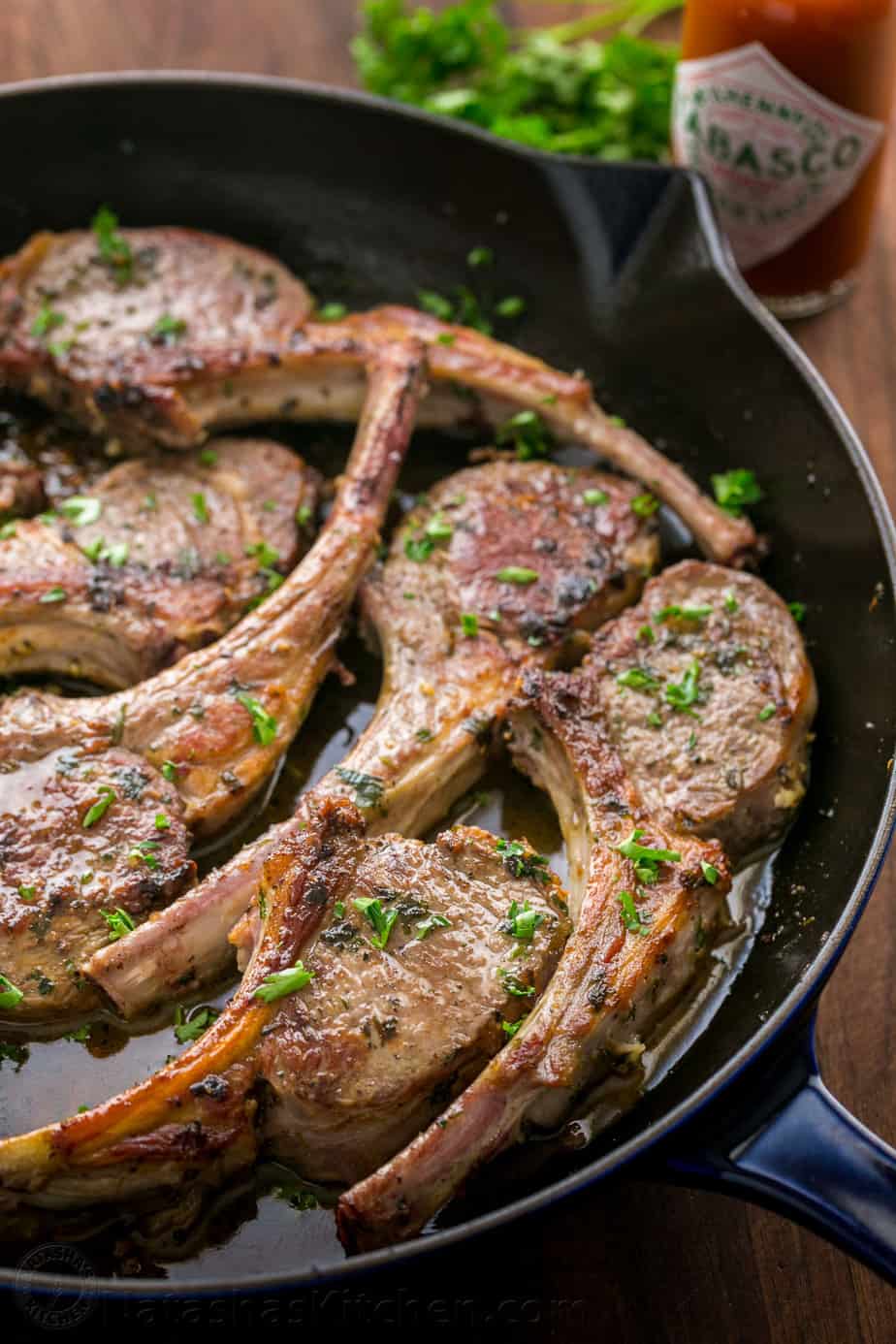 This recipe works perfectly for ribs, although other parts such as the loins will also make a great dish of this.
The ribs just seem to bring out the essence of it and this recipe by Simply recipes & Natashas Kitchen explains it all, give it a try and see how it goes.
4. Parmesan Lamb Chops
What can we say about the combination of parmesan and bread crumbs? Lovey!
The golden brown result gotten from the gentle frying gives the Lamb Chops an attractive look when served. Try this recipe by Cooking and get the Parmesan lamb chops that you expect.
Having known the basics about lamb chops, let us look at some servings to complete your cooking. We have outlined some dishes to leave people absolutely speechless.
Servings to complete your cooking.
1. Spinach salad
What better to serve with a dish like lamb chops than a dose of tasty fresh spinach salad? One good thing about this diet combination is that spinach is a vegetable so it adds a healthy feat to the food.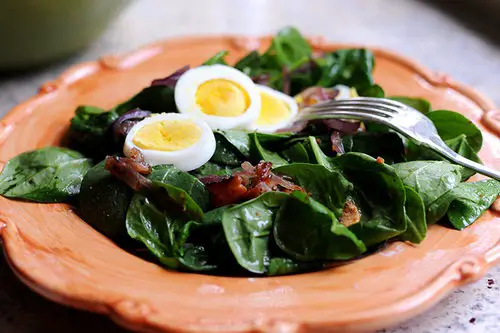 You can make use of this recipe by The pioneer woman cook, it has a picture by picture description if you need one and the salad preparation is so on point, serve this with your lamb chops and have people licking their fingers.
2. Roasted butternut squash
Butternut squash is tasty any day, a toasted plate of lamb chops with well-dressed butternut squash by the side is a real delight.
This recipe by Tori Avey made with maple and cinnamon is so nice, be careful to ensure not to get them over roasted and it will come out just fine.
3. Mango and Avocado Salad
Adding fruit salad with a dish like lamb chops is not such a bad idea and which fruits better to do it than avocadoes and mangoes.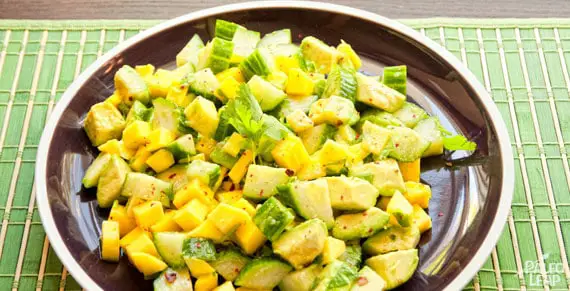 For a well-mixed, unique and tasty salad, make use of the recipe by Paleo-Leap. The lime sprinkle brings out the flavor in the salad and balances up with the lamb chops, so serve and eat healthily.
4. Baked Polenta Chips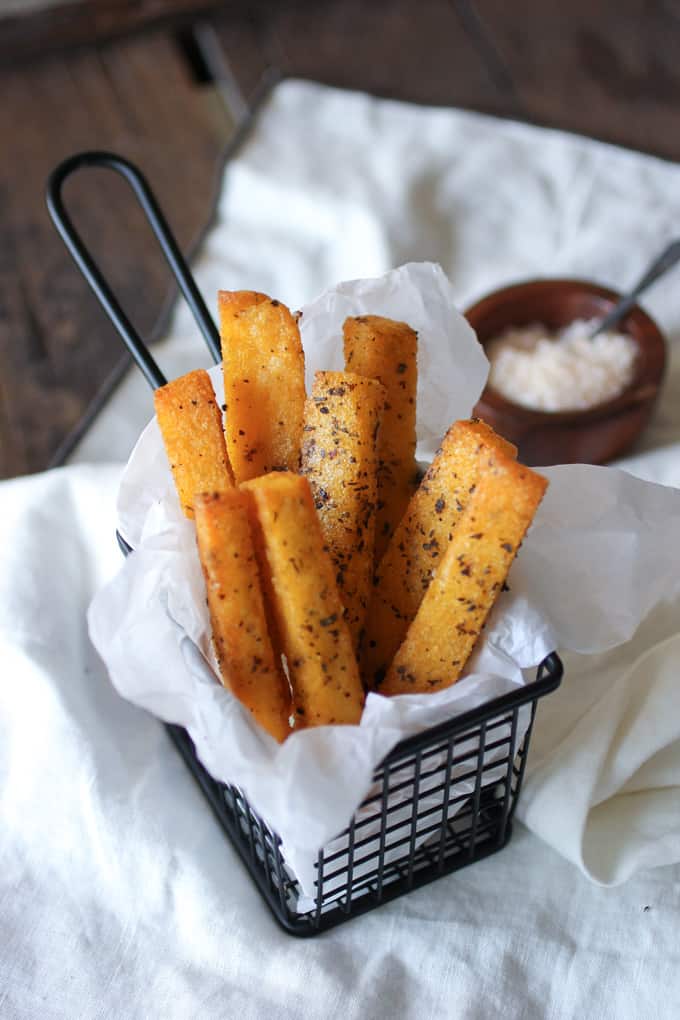 Polenta chips make a very nice said dish with lamb chops, the only issue you might have with it is the time it takes to get it set for the main frying, that is if you are making use of a recipe like the one I pulled from Matters of the belly which involves refrigerating for it to cool but the result is worth the whole wait. You can cut them into whichever shape you desire.
Time To Cook!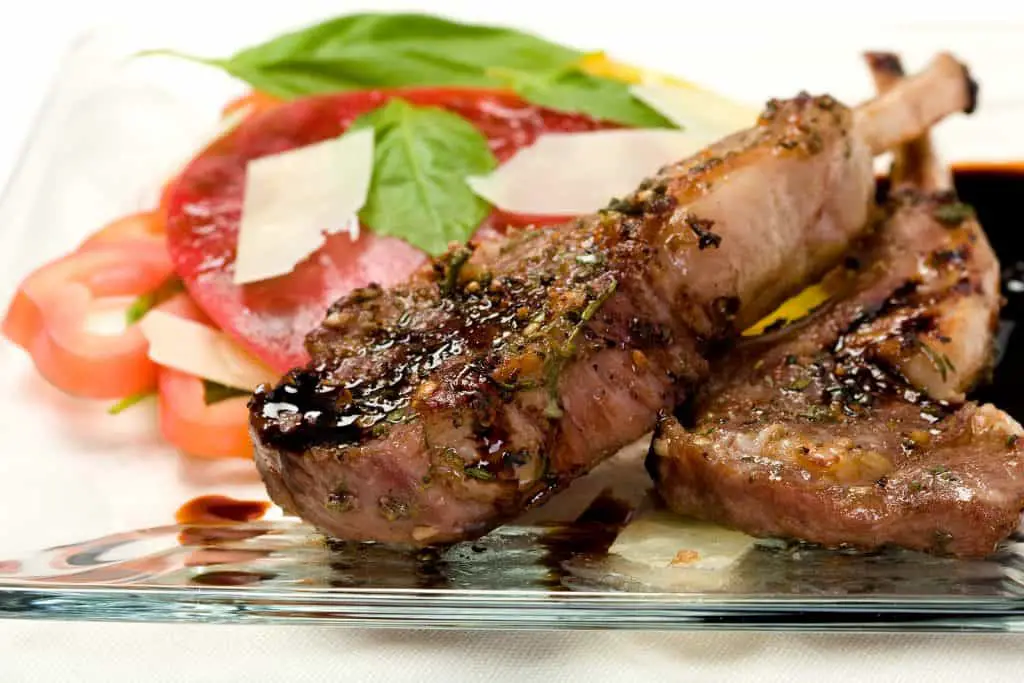 Lambs chops contain a lot of vitamins such as vitamin B12 protein and zinc so you don't need to bother as you will be getting many nutrients in return.
To get the best result from your lamb chops, choose a recipe that fits the parts of the lamb you intend using to cook. Lamb chops preparation is a good way to test how experimental you can get with your spices and sauces.
There is no rule that says you have to follow the laid out recipes to the T so you can always add a little something here and there to come up with entirely new and customized flavors.
The recipes discussed above are beautiful but if you have some you want to discuss with me or you have comments and questions to ask about them feel free to shoot, and you are always most welcome.