Have you ever been in a situation whereby you get a flashback of the look and taste of a particular dish and the next thing you do is rush to go get it, whether at home or at a restaurant? Yes, I thought so, you have.
Only a few dishes are capable of bringing about such reactions and Mac and cheese is definitely one of those. Aside from the all beautiful yellow colour this dish gives you, the taste is just as compelling.
Macaroni and cheese or simply put mac and cheese is a dish known to everyone, it is unique in its own way and can fit into any situation you serve it. Just for the sake of it and for those who know only little about it, let us go through its history briefly.
What is Mac & Cheese?
Macaroni and cheese is a dish which typically encompasses macaroni and cheese cooked with milk and some other ingredients, although it is not always limited to that.
The first ever discovered mac and cheese recipe can be traced to 1769. At that time, mac and cheese had never been combined in such a lovely way so it gained popularity fast and spread out to a lot of countries.
Thomas Jefferson is popularly credited with the discovery of the dish, it was said that he stumbled upon it while trying to make pasta with his own hand made pasta machine after a delivery company had failed to get a ready-made one to him on time.
Another story has it that he returned to his home country from Italy with a pasta machine and his daughter made use of it to prepare varieties of pasta dishes, mac and cheese being one of them.
Countries like America, Canada, and Australia are among the countries which started to consume mac and cheese when it was newly discovered, and the consumption of pasta generally with cheese can be traced as far back as the 14th century long before mac and cheese.
Now that we know all that about macaroni and cheese, let's talk about its actual preparation, we have a compilation of some of the best macaroni and cheese anyone can have, so let's take a look.
3 Delicious Macaroni and Cheese Recipes
1. Skillet Mac and Cheese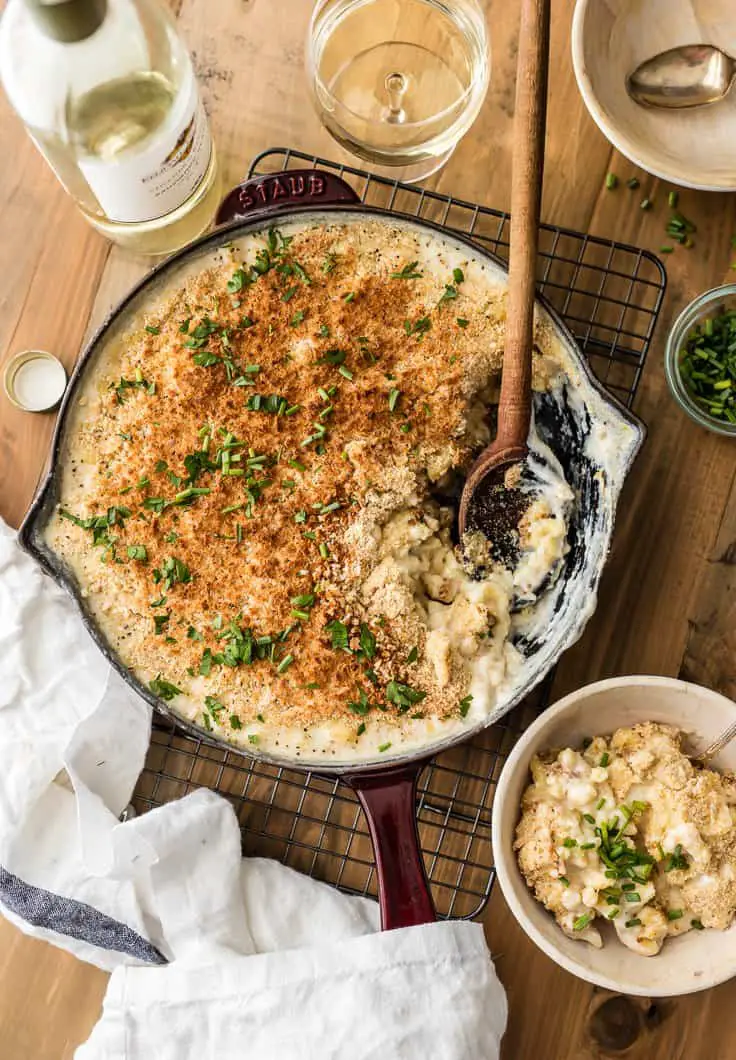 You can't talk about mac and cheese without mentioning skillet mac and cheese. The good thing about this particular one from The Cookie Rookie is the simplicity, and this recipe from Recipe Boy is brilliant as it makes use of bacon, almost everyone loves bacon.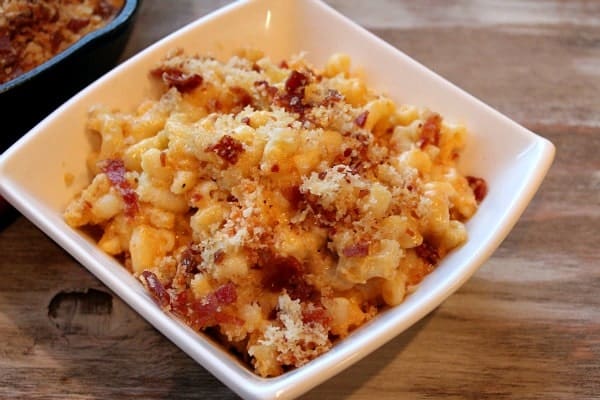 It's actually good if you want to stick to the basic skillet mac and cheese, you can also substitute your Cheddar cheese for Velveeta cheese just to spice things up.
Try it out.
2. Double-Cheese Macaroni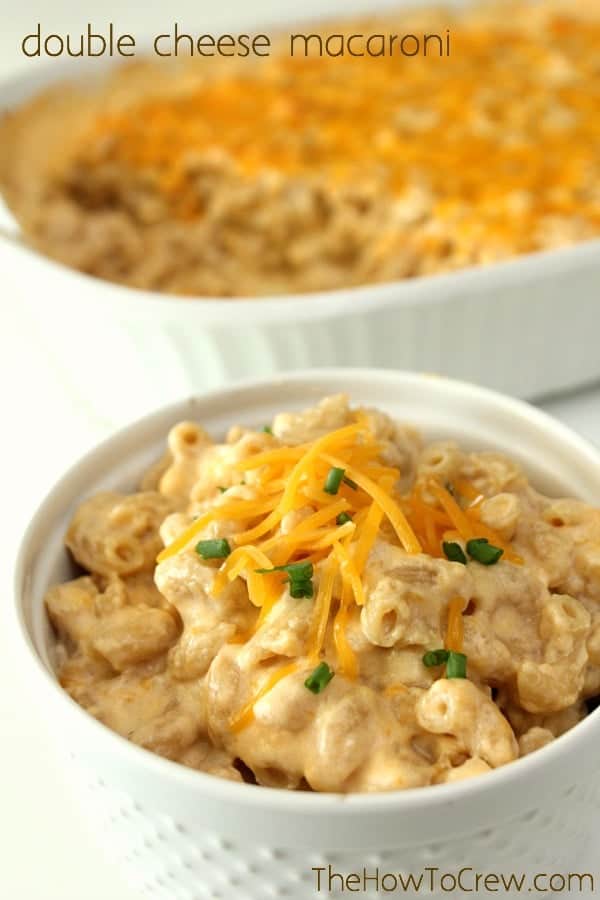 Now this is another macaroni and cheese recipe that get heads turning and it's not called double cheese for nothing, two different kinds of cheese are used for this recipe by Family Food Fun and true to its name the final result you get from the preparation is tasty and cheesy.
You can also try this recipe by An Italian in my kitchen, it has the double cheese goodness, and she made use of the spiral pasta instead of the usual elbow macaroni.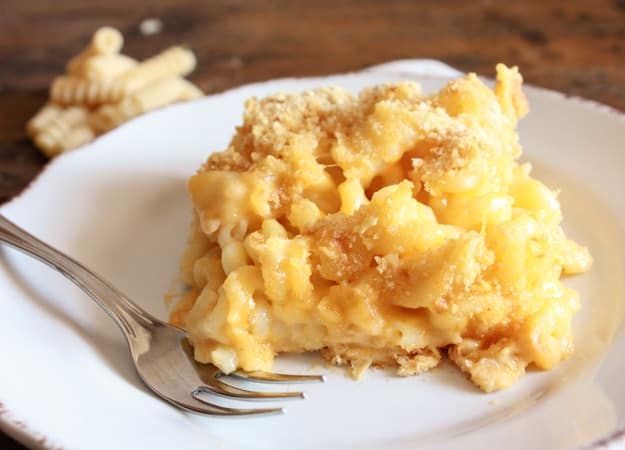 3. Bistro Mac & Cheese
One thing I like to do when preparing dishes like mac and cheese is to prepare it in variety and this recipe by The Guys Cook gives me just that.

He used Le Gruyere cheese you will love the outcome. You also get a video direction for you to follow so you do not get confused while cooking.
Having gone through some mac and cheese recipes, let's also go through some side dishes to serve with them. Although mac and cheese taste great on its own but when combined with side dishes they taste greater. (As you will soon find out).
3 Side Dishes To Go With Mac and Cheese
1. Steamed Broccoli
The fact that this is a vegetable alone makes it a super plus to be taken with mac and cheese as it makes it all together more healthy to consume.
It is also very pleasant in looks and if you can get a recipe like the one I got from Simply recipes then you are on the right track. If you are not a huge fan of broccoli, you will convert to one after you try this with your mac and cheese.
2. Baked Ham
Nothing tastes better than a plate of mac and cheese with a slice of baked ham by the side (except of course two slices of ham).
One thing I like about this combination is the entire look when served side by side, to get a knock-out baked ham and cheese rollups try this superb recipe by High Heels and Grill and you will be glad you did.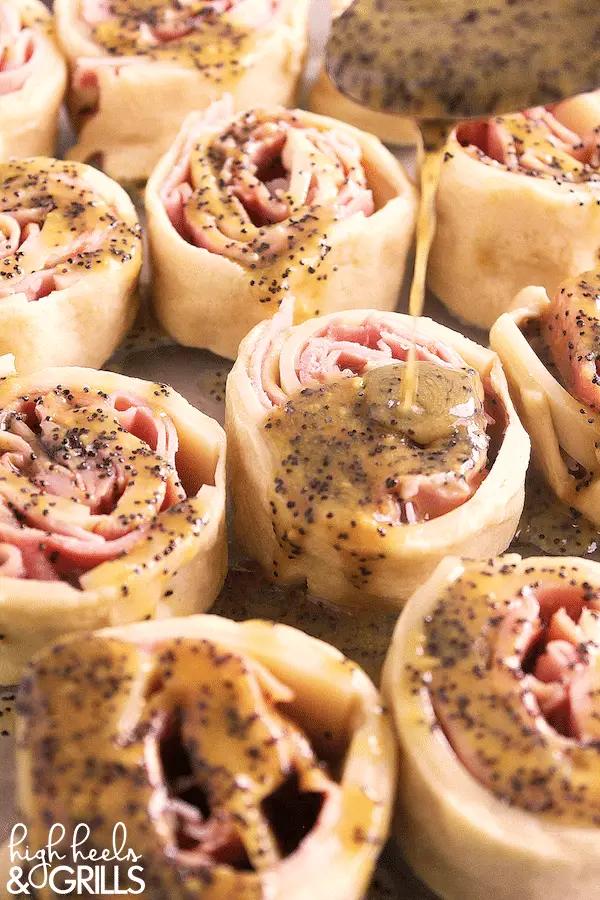 And if you are having a sweet tooth you can try out this crock pot brown sugar pineapple ham recipe by Julie's eats and treats.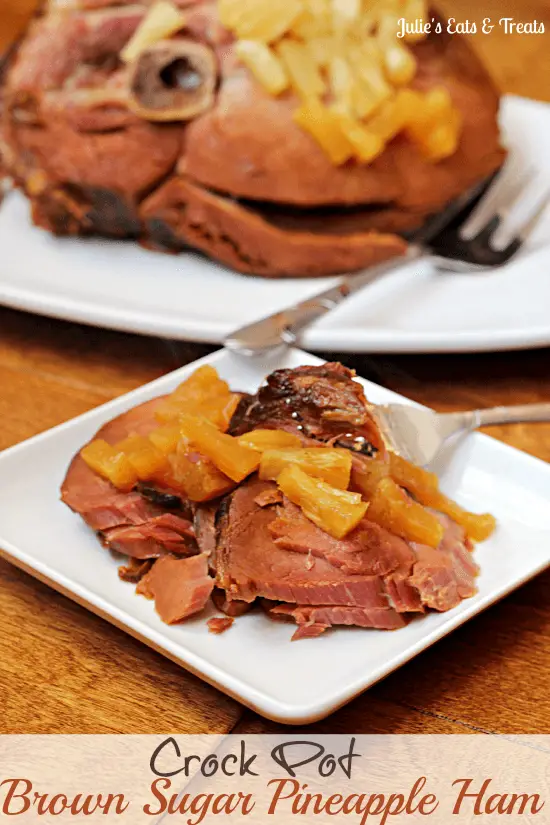 3. Tomatoes Salad
I cannot over-emphasize the importance of combining a side dish which includes vegetables with a meal such as mac and cheese.
I know taking mac and cheese with tomatoes might not seem like a welcome idea to many especially nonvegetarians but trust me, it is worth the try.
I made use of a recipe by Good food and I choose it because of its simplicity and uniqueness, you can always make use of a more complex tomato salad recipe or add some ingredients to give it the taste you want.
After all said and done.
One thing to note about mac and cheese is that it can easily go horribly wrong, so when attempting to prepare it, make sure you use a recipe that is as accurate as possible and monitors the amount of ingredients used so you can avoid overdoing any part of it.
Mac and cheese is a meal very high in calories and is usually referred to as the perfect comfort food so it should be taken with discretion that is if you are one of those that are particular about calorie intake and increase.
Whichever way you choose to prepare your mac and cheese, do not leave creativity out of it. Know that you can always come up with another unique brand or flavour which everyone will ultimately love.
If you do come up with a unique brand or flavour kindly fill me in and if you have any questions about the recipes discussed or just general comments I am always all ears.
Enjoy!