I swear, even the highway rest stops in Italy have incredible food. Italy is one of those countries where food is more than fuel or nutrition—it's about life, togetherness, pleasure. The food reflects that importance—it's fresh and whole, an opportunity for social interaction, and it's delightful to eat.
Of course, North American "Italian" food has in many ways been reduced to basic flavor pairings and standard dishes you find everywhere, and in so doing, has lost of some of its magic and regard. It's worth getting back to the roots of this cuisine, to appreciate it in all its authentic glory.
In this article, I'll share some authentic, inspired Italian recipes, and then take a look at some of the best Italian cookbooks. Feel free to check out latest prices and reviews of these cookbooks from the links below.

Italian Recipes to Whet your Appetito
I love frittata. It's a great dish that can be used for any meal, it's easy to experiment and improvise with whatever ingredients you have on hand, and it comes together quickly. I often make a frittata on nights when I haven't planned a meal and am struggling to come up with a dinner plan.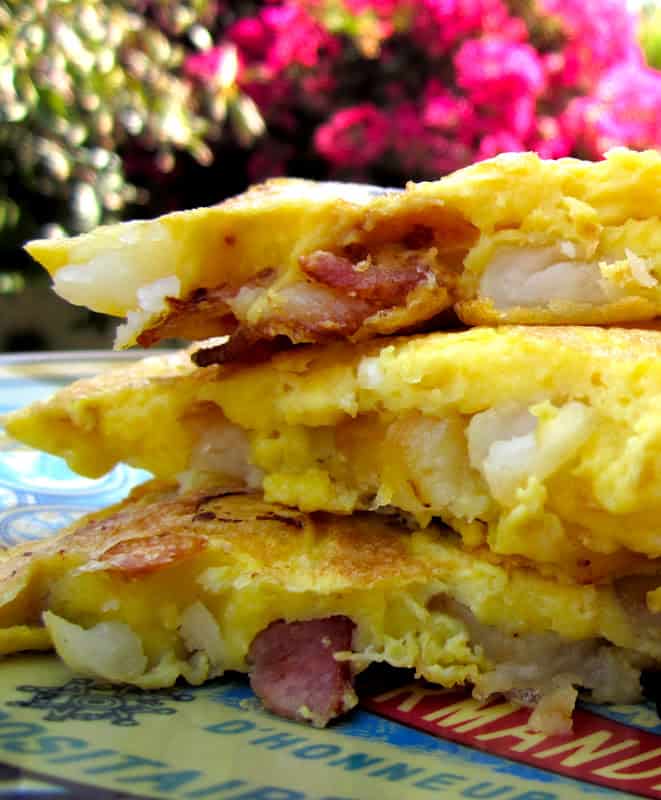 This one is a classic featuring potatoes and bacon. It's all prepared in the same pan which means less to clean up (bonus!). The trickiest part of making a good frittata is flipping it over so the top gets cooked, too. I've had success cooking a frittata in my Dutch oven and popping into the oven once I've poured the eggs over my mixture. Then I don't have to flip and it's all cooked through!
A good caprese salad can be the most satisfying meal on a warm day when you crave something light but tasty. Because tomatoes play a starring role, this one is really a seasonal summer recipe when you can find the ripest, tastiest tomatoes.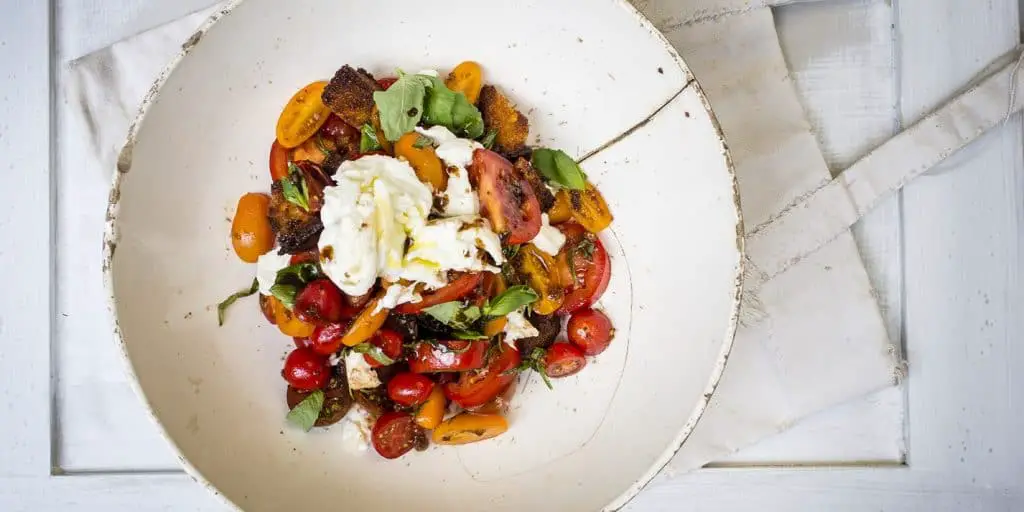 This recipe from chef Nina Parker adds a bit of a twist by using anchovies in the dressing. You could easily skip this ingredient if you're intimidated by the anchovies, but I love the briny flavor they bring to the dish as a wonderful complement to the bright tomatoes and creamy-cool mozzarella.
Let's start with a deceptively simple dish that hails from Rome, because the simple dishes are often the best ones. It has three ingredients: spaghetti, Pecorino Romano cheese, and pepper. But be warned, it takes some practice to master the proper technique.
The most important thing in a very simple recipe like this is starting with high quality ingredients. I like this version of the recipe as it gives a detailed description of how to work with the ingredients to achieve a creamy, rich pasta dish.
Watch this entertaining instruction to help your technique:
When we think of pesto, it's usually the sauce made with blended basil, lemon, garlic, cheese, and olive oil. And yes, that is indeed delicious. But pesto simply means paste, and from that, the possibilities are endless. This pesto has pistachios as its base. How interesting!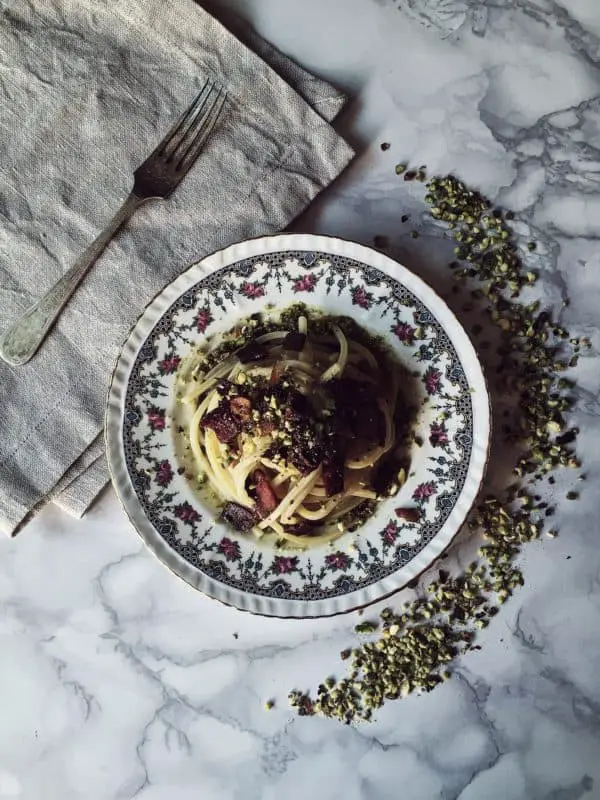 Pancetta is a cured pork, similar to bacon (though it's not smoked like bacon, which is the main difference). For this recipe, you crisp-fry the pancetta, and then mix it in with the sauce and pasta together. A whole new take on pesto. I have a feeling I'll be doing this one a lot!
Mushroom risotto is a classic Italian dish that looks like it must be hard, but is really pretty simple. It just requires your attention. So pour a glass of wine and get stirring!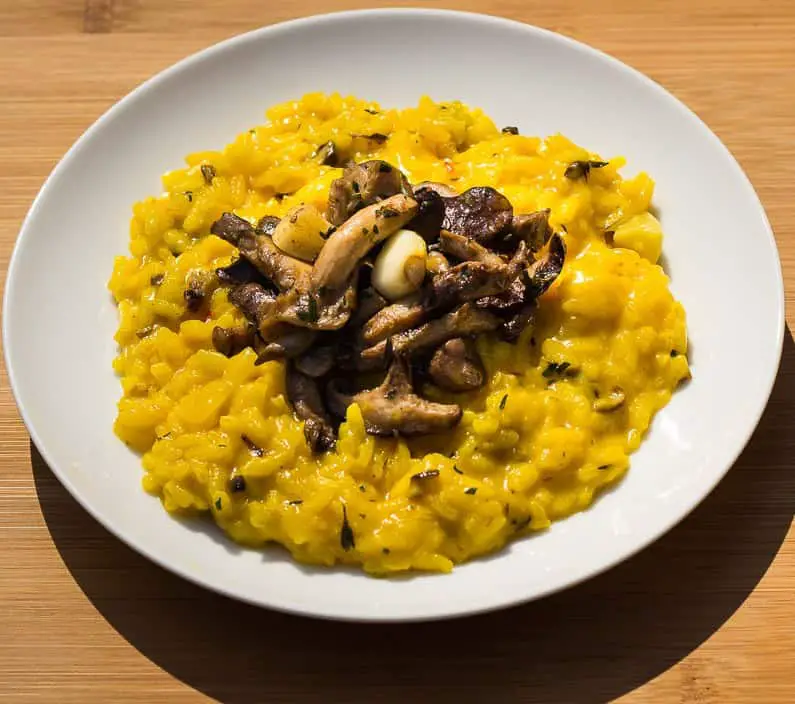 In this recipe, chef Phil Torre roasts the mushrooms, a technique he picked up from a different Jaime Oliver recipe, and adds some saffron into the mix to make this mushroom risotto distinct from other risottos you've probably tried before. It's amazing how just one little trick can turn a recipe into something fantastic!
This was recommended to me by a friend—it's her go-to "special occasion" meal because it's so rich and delicious. Special occasion food it definitely is; it involves making the lasagna noodles yourself! But don't be put off. It's so worth the effort (and you can always cheat a bit if needed…).
Other than the homemade noodles, the other secret to this dish is the rich sauces. The bolognese brings together pork and veal (you could also sub in other types of meat like lamb or bison for a gamier taste). A béchamel sauce adds creamy goodness to the dish, making this one a true show-stopper.
No list of Italian recipes would be complete without some sort of delectable dessert. Do you love Nutella as much as I do? (I can't keep the jars in my house because I simply eat the stuff by the spoonful.) As the writer of this one says, this recipe is basically Nutella in "cake form."
This requires a bit of preparation, as most baked goods do, but it's not overly complicated. Melt some chocolate, pulse the hazelnuts to a paste, fold it all together with butter and sugar—you see where this is going. This recipe includes instructions for making 3 smaller cakes or one large cake.
Best Italian Cookbooks
You may be wondering: Where's the pizza recipe? Where are the soups? The hearty Tuscan stews? You're right! It's impossible to narrow this incredible cuisine down to just a handful of recipes. Let's take a look at some of the best Italian cookbooks so you can really mangia, mangia.
by Lidia Matticchio Bastianich –
Like the French cookbook of a similar name, this book gets right down to business. No photos or frills, just the recipes. It's traditional Italian, although it doesn't contain every standard Italian recipe you'd expect. Many dishes are the author's own creation, and she seeks to give you the same level of confidence with Italian cookery.
One of the best aspects of this book is the 80-page section on Italian ingredients. With some inventive recipes, this one is definitely worth checking out!
by Marcella Hazan –
Hazan is an Italian cooking guru. This book combines two of her earlier cookbooks and includes some new recipes as well. Many cooks consider this the single most used cookbook in their kitchen—the one they'd keep if they could only keep one!
I like that this book includes a wide range of recipes for both beginner and more experienced cooks. It also includes instructive information to help you understand the techniques and ingredients of Italian cooking.
by Gabriele Corcos and Debi Mazar –
Gabriele (an Italian native) and Debi (an American actress) have a beloved cooking show by the same name. This book brings some of their favorite recipes to your table.
The recipes are mostly simple, honest Italian dishes that are focussed more on the enjoyment of the meal than following any particular rules about how they're cooked. Some cooks find the recipes to be overly simple, but if you're looking for a celebration of family-friendly food, this is a good bet.
by The Silver Spoon Kitchen –
This book is legendary. With literally thousands of recipes in it, it's a tome on Italian cooking. Originally compiled by chefs across Italy in 1950, this is the updated version which includes more photos and recipes from contemporary chefs like Mario Batali.
With so many recipes, some cooks may find it a bit daunting, but if you want a lifetime of Italian cooking, you'll surely find it in here.
Choosing Your Italian Cookery Book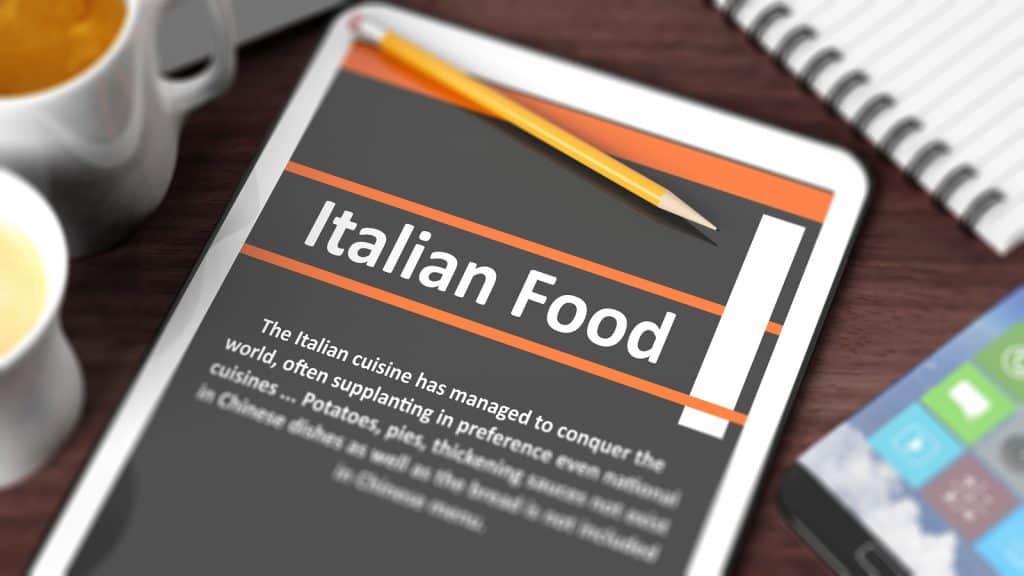 Have you made up your mind yet? Like picking a favorite Italian dish, picking a favorite book is a challenge, given the wonderful options.
Buon appetìto!