I still remember the first time I had sushi. I was with my friend who was two years older and much more sophisticated. She was in university at the time; I was still in high school.
I'd always been a little nervous about the idea of sushi (raw fish?!), but my mind was blown when I tasted it. The freshness, the flavors, the way it made me feel like I was not only eating fish, but swimming in the ocean with it. I was hooked.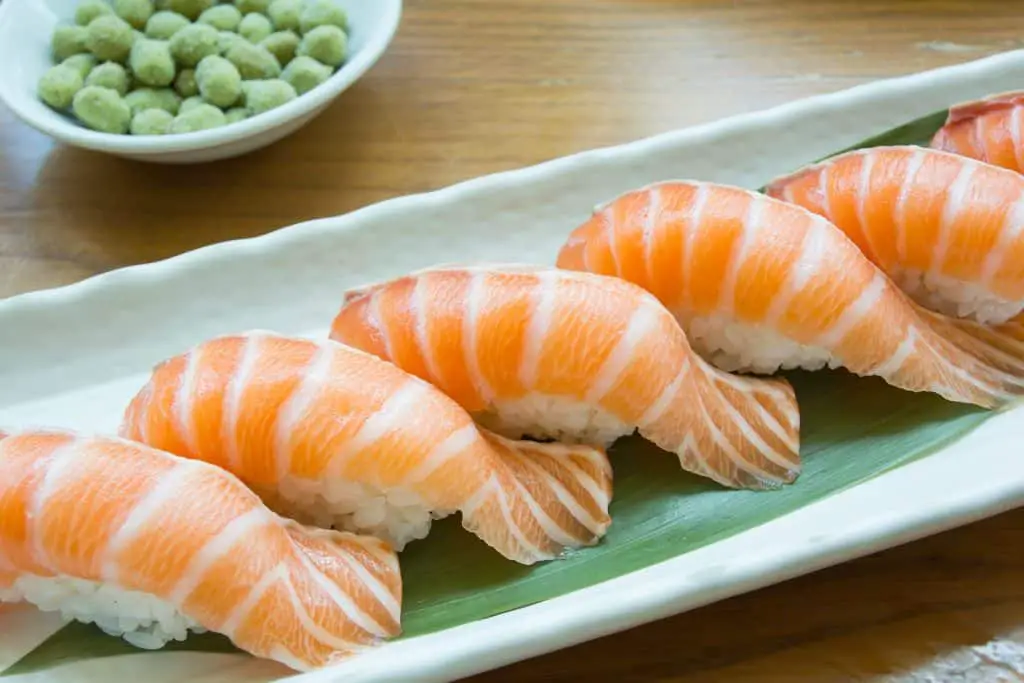 But, would you really cook Japanese food at home? Many people are too intimidated, but you shouldn't be!
First of all, there's much more to Japanese cuisine than sushi (which is more special occasion than everyday food), and even the sushi isn't that hard to figure out. And secondly, Japanese food is delicious: simple, tasty, nutritious, and with a focus on high-quality, fresh ingredients—that's always a winning recipe.
In this article, I'll share a variety of some of the best Japanese recipes you should try at home. I'll also take a look at some of the most highly recommended Japanese cookbooks. Feel free to click the links below to see current prices and reviews on Amazon.

Number of Recipes
150+ recipes, with 25 bento menu ideas
Japanese Recipes to Try Now
Have you ever tried soba noodles before? I love them! Soba noodles are a traditional Japanese noodle made from buckwheat flour, which makes them gluten-free (but be sure to check as some varieties are mixed with wheat flour).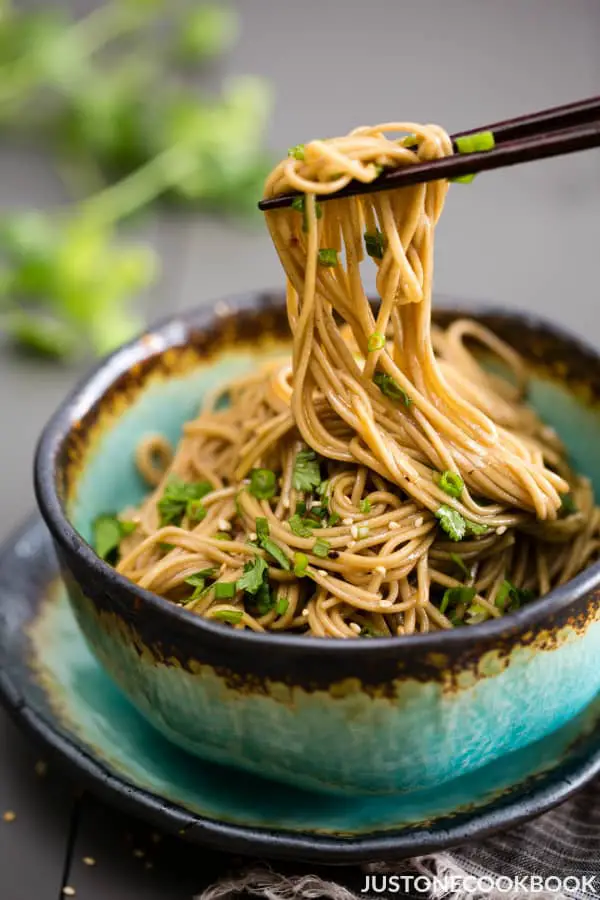 This is a simple and quick recipe that makes a great lunch or side dish. With sesame seeds and oil, green onions, honey, and soya sauce, it has a sweat, light flavor to go along side the nutty flavor of the noodles. This is going to by my lunch tomorrow!

Gyoza are dumplings. Most cuisines have some version of food stuffed into little pockets of bread or pasta (dumplings, ravioli, empanadas, pierogis), and they're often my favorite dishes.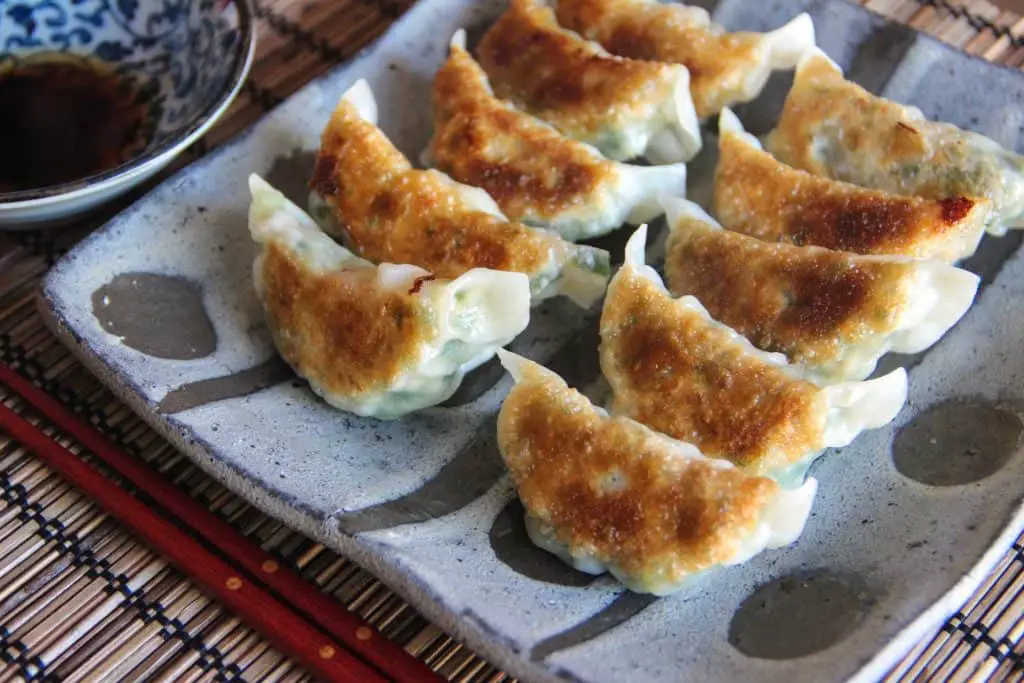 Gyoza seem a bit intimidating, but they're totally worth the effort. This is a great recipe that includes a video to help you master your technique. Get adventurous and make some gyoza with friends over for a casual dinner party, or to get your kids involved in making a special dinner!
Miso is a handy little seasoning made from fermented soy beans, best known for its soup of the same name (see below). But miso can add its signature savory-sweet earthy flavor to just about anything. In fact, its a great alternative to salt in cooking.
This recipe is so very easy and would make a wonderful light lunch or dinner served with rice or noodles. It involves stir frying the vegetables and seasoning with the miso flavor. Simple and delicious.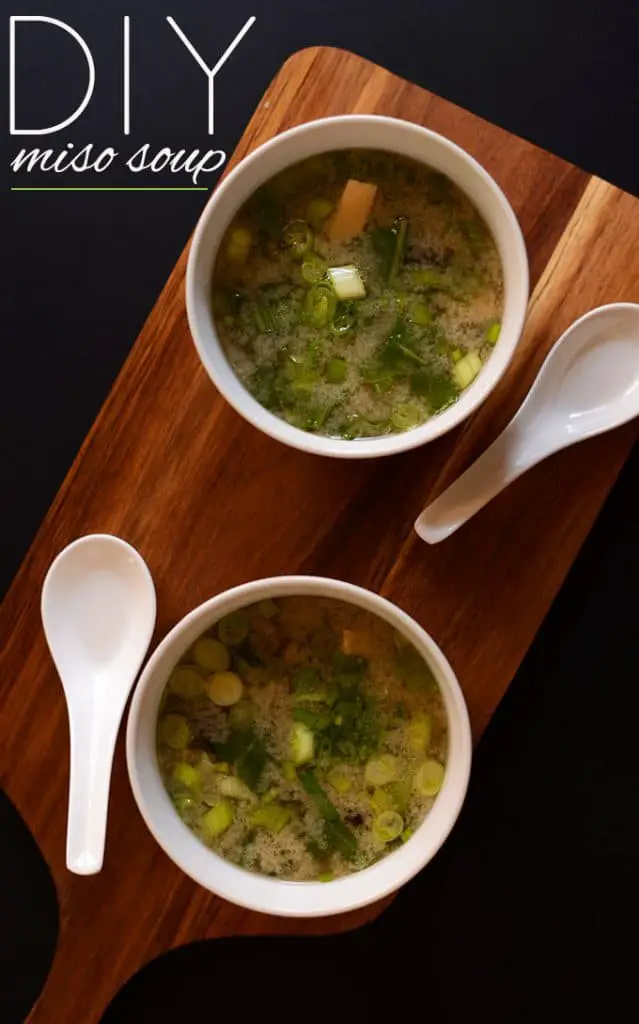 I love miso soup. It's simple but tasty and comforting, and the miso paste is very healthy. The chef who came up with this variation on the classic Japanese soup made it one day when she was feeling a bit under the weather.
In this version, she includes chard as well as the traditional nori (seaweed), but you could easily leave the chard out for a more traditional take.
Ok, now we're getting into the "complex" stuff: the sushi roll! But wait, is it really that complex? Making your own sushi rolls is really just about learning a few tricks and techniques. The blog from which this recipe hails offers some great tips and step-by-step guides.
California rolls are a classic. Stuffed with crab and avocado, they're light and tasty. You'll need to find good sushi rice, and nori—those sheets of seaweed that are an essential component of sushi rolls.
Get some additional tips on rolling sushi from a sushi chef!
Yoshinoya is a Japanese fast food chain. I first experienced their "beef bowl" in Hong Kong. Now Yoshinoya is all over the world. Beef bowl is a traditional Japanese dish called gyudon. It's simple fare—thinly sliced, seasoned beef over rice.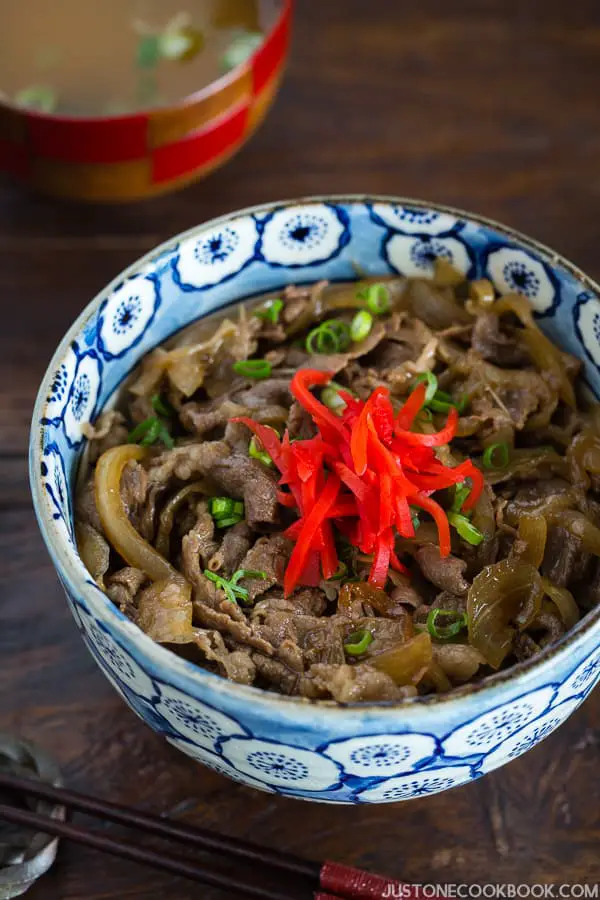 Nami, the author of this Japanese cooking blog, gives very detailed instructions with photos to guide you through creating this delicious dish.
I never thought of cheesecake as a Japanese food. But then Uncle Tetsu's took my city by storm when a location opened up this summer. Oh. My. Gosh. It's like eating a cloud.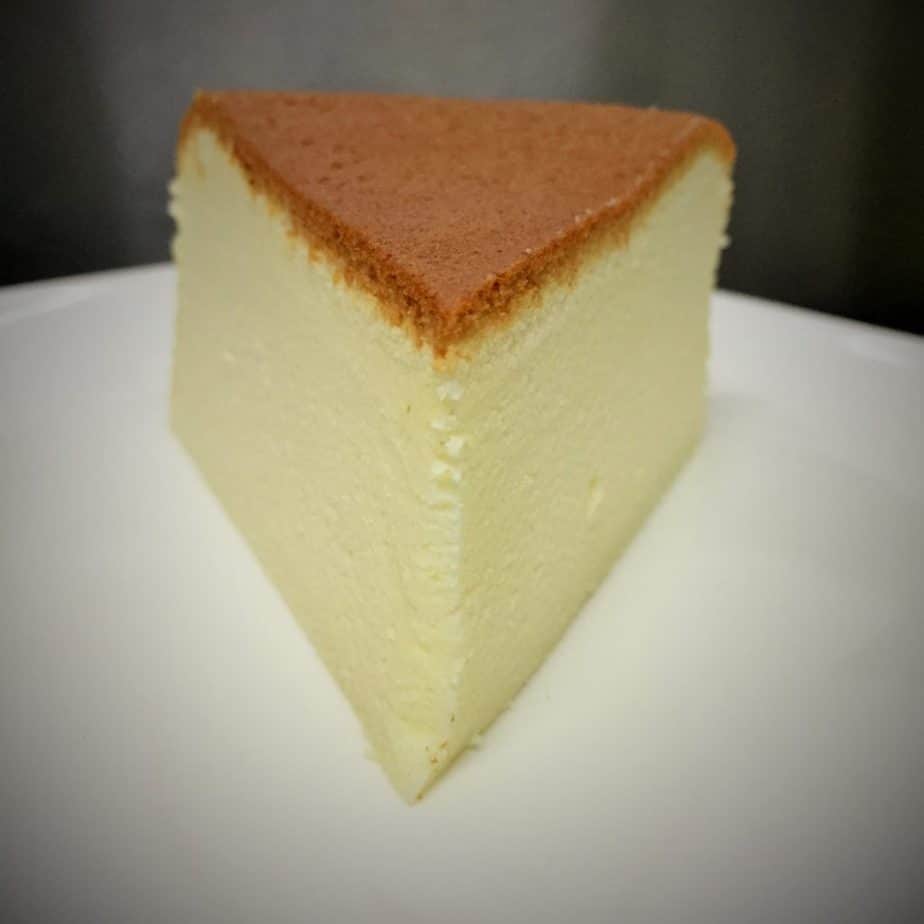 The secret is that you essentially make a meringue and fold it into the cheese mixture. This gives you a final product that's much lighter than traditional Western-style cheeseake, with just the right eggy note to it. It's truly something special.
Ready to Commit? Find a Japanese Cookbook
Like many cuisines, Japanese food is a window into the culture from which it originates. We've barely scratched the surface here. If you're really interested in integrating more Japanese food into your diet, you'll want a good guide.
Here are some options that cover a variety of styles and ways to bring Japanese food and culture into your life.
by Elizabeth Andoh –
Andoh is a well-known expert on Japanese food in America. Washoku is Japanese traditional, everyday home cooking, which is different than what you'll be used to seeing in Japanese restaurants.
If Japanese cooking is unfamiliar to you, you'll appreciate the notes on ingredients and techniques that really acquaint you with the food in an intimate way. The photos are beautiful as well! As an authentic guide to traditional Japanese food, some of the ingredients may be a bit difficult to find, and some of the recipes require some involved prep work.
by Makiko Itoh –
Have you heard of bento lunches? It's a fun little trend sweeping the globe that involves putting together satisfying, neatly-packed lunches, usually featuring whole, fresh ingredients. This book offers a number of recipes, along with full menu ideas to get you packing a delicious lunch.
Although this book isn't specifically all Japanese food, I think it highlights the intersection between Japanese aesthetics, culture, and their food. In many ways, Japanese food encompasses a specific philosophy—it's like an art—and I think the bento technique highlights that well.
by Tadashi Ono –
What is Japanese soul cooking? It's the comfort food of Japan. The gyoza, ramen, soba, tempura-type foods that are common in street food, casual restaurants, and in Japanese homes.
Many people find the recipes in this book are nicely laid out with useful information like the level of difficulty for each. One complaint is that there could be more photographs. But most importantly, people find the recipes accessible and delicious.
by Kimiko Barber and Hiroki Takemura –
If you're interested in cooking Japanese food at home, you are probably interested in a good sushi guide. Although you can find recipes on blogs and elsewhere on the Internet, I think having a good cookbook to sushi with all of the techniques and notes in one place is very important if you want to get into making your own sushi.
This book is an excellent guide. It covers basics like equipment, styles, and even how to shop for the freshest ingredients, with many step-by-step photos to bring the information to you in a tangible way.
Choosing the Best Japanese Cookbook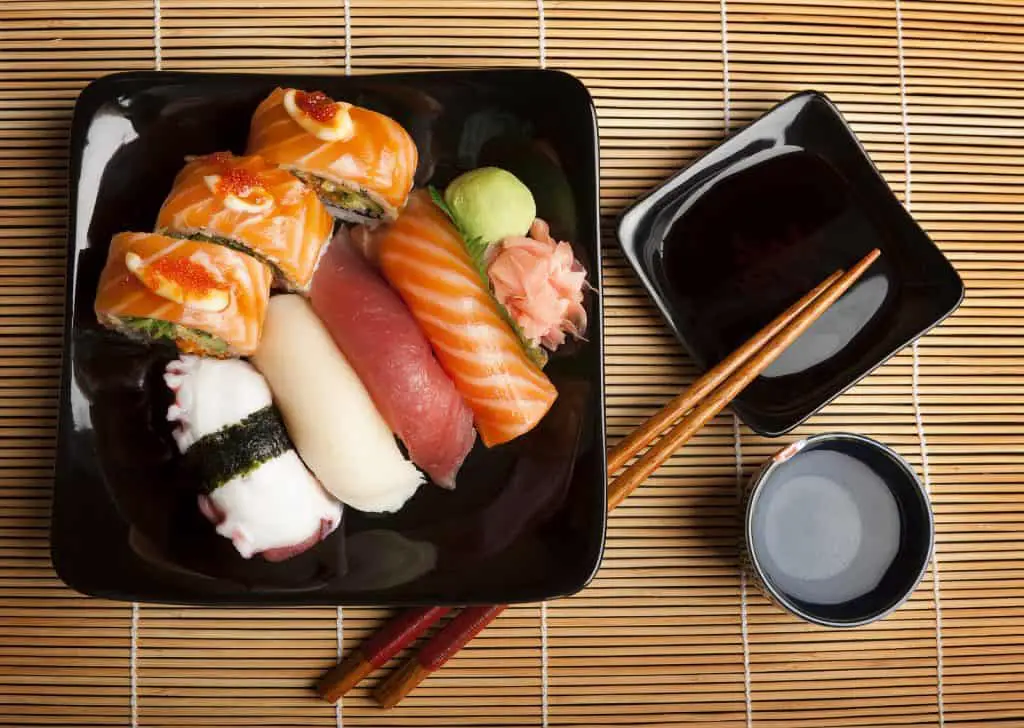 As the variety of cookbooks I've highlighted here shows, there's a lot more to Japanese food than sushi. (But of course, the sushi is delicious, too!)
Have you tried making your own sushi at home? Share your experience in the comments!