Oh, mamma mia! How I love dumplings, what kind of dumplings exactly? Pierogies, one interesting thing I find very compelling about dumplings is the suspense you get till you finally taste it.
It is a wrapped surprise that you look forward to tasting, and 'oh my' if it comes out all wrong, but I guarantee that after you are done reading this, that can't be you making awful pierogies.
We have recipes for pierogies with all the right ingredients to make the dumpling surprise a pleasant one. All the right recipes for all the right remarks, and of course, side pairs to give it all a "Finiton Parfaite."
What Are Pierogies?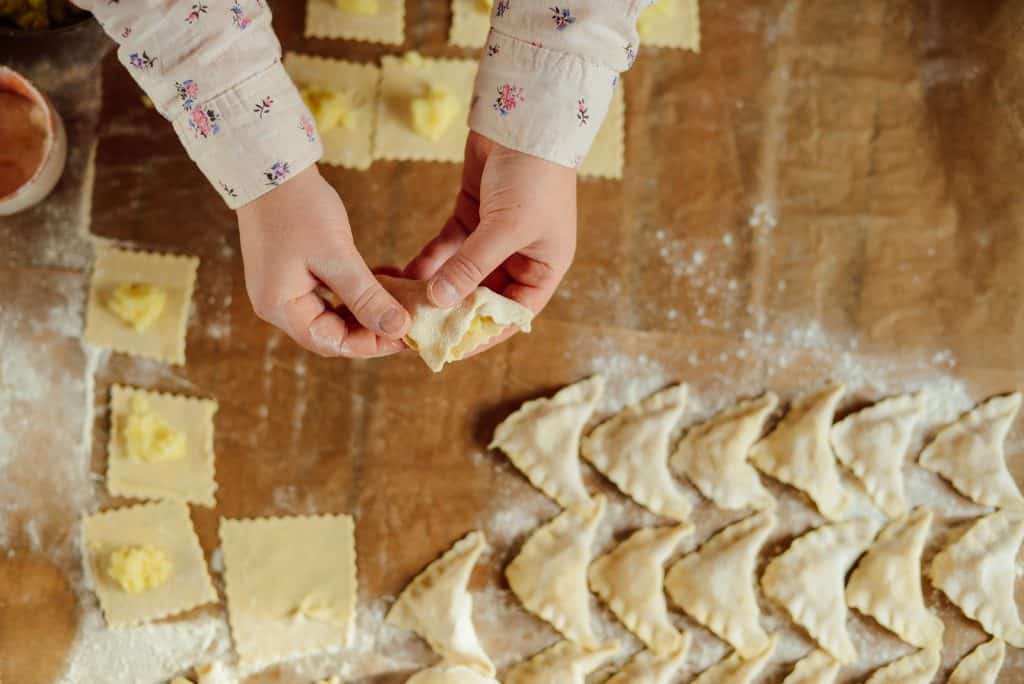 Pierogies are European dumplings that are made in a variety of ways. History has it that around the 17th century, pierogies were served during festivities; it was a preserved food for only special occasions where it was made and served with lots of cheer.
One appealing thing about pierogies is the contrasting flavours of the savoury dough and the sweet fillings usually placed within the dough. The dough used for pierogies are unleavened; this means that they are prepared without the addition of yeast.
The exact origin of pierogies from within Europe has been accosted with a lot of disagreements with some people insisting it is a Poland dish while others argue that it found its way from China to other parts of the world.
The fillings used for making pierogies include potatoes, spinach, cheese, and mushrooms but a lot of other inclusions can be used.
Three Delicious Pierogies Recipes
Potato Stuffed pierogies
This pierogie recipe from The Plant Philosophy is a personal favourite, mostly because of the use of rice flour which gives it the beautiful white colour even after frying it lightly and broiling.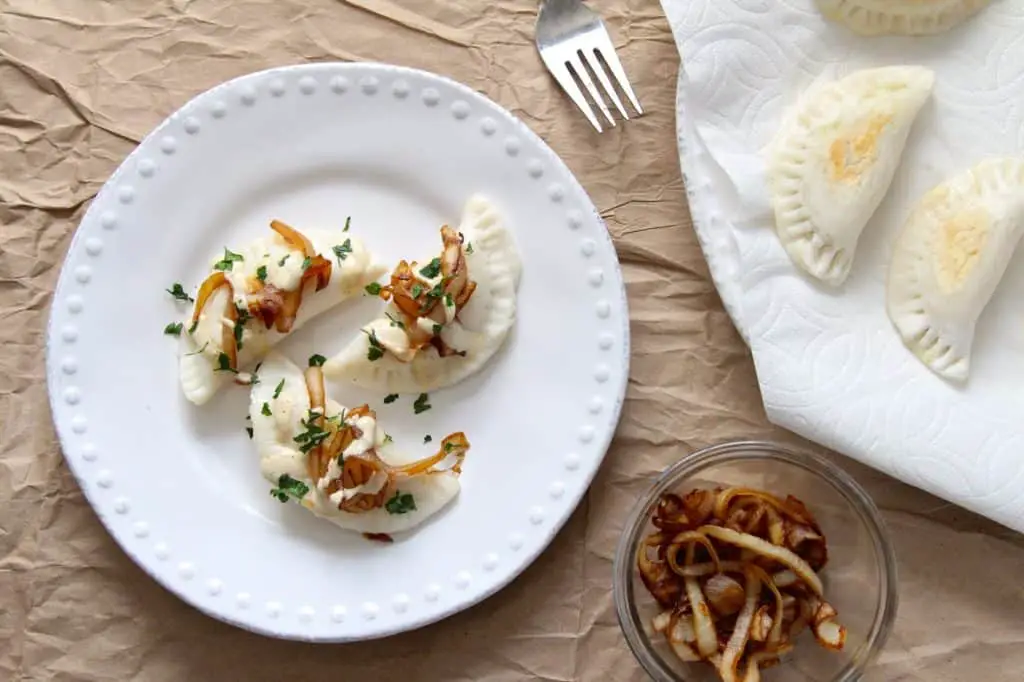 A plus to it is that it is a gluten free vegan dish. To get it exactly as it is, follow all the tips and steps given on the recipe page.
You can make some personal substitutes for some of the ingredients used, but if you have it all available, you will be pleased with the result, it is worth the try.
Feta Filling Pierogies
Now it is time for some lovely browned up pierogies, this recipe by Diethood makes their pierogies with Feta as the filling, and it tastes magical.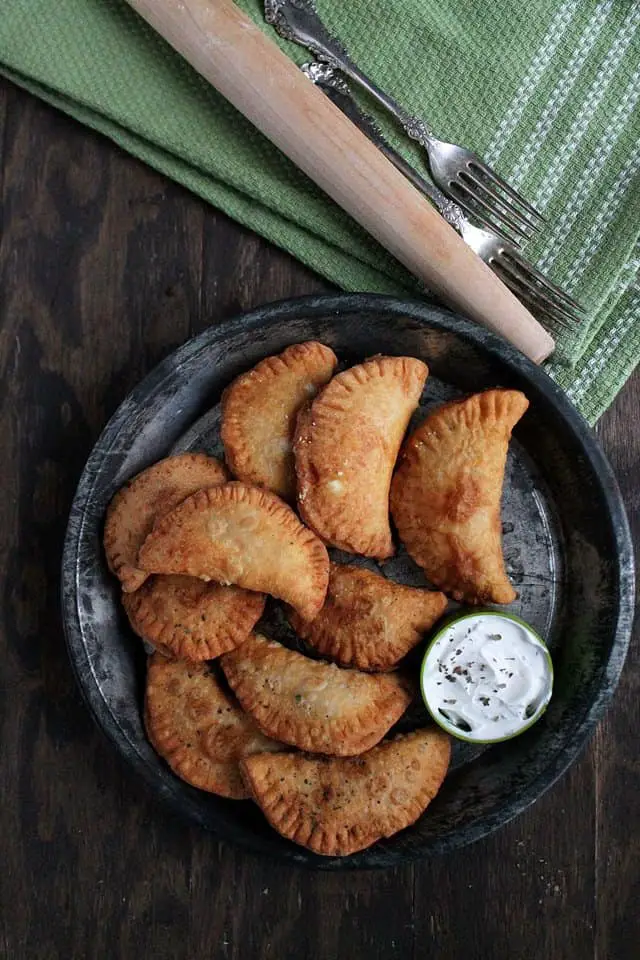 To think that it makes use of only about five ingredients in total for the dough and the filling is quite a surprise as these pierogies are good both in looks and in taste.
It takes a total of 30 minutes from start to finish, most of the work is in the mixing of the flour to get the dough, and every other thing is quite simple. This pierogies recipe is the perfect quick fix.
Pierogies Soup
I know the thought of it sounds frightening, 'pierogies soup?' Yes totally, I laid my hands on a recipe by Life in Pleasant Ville, and they called it the 'Creamy Pierogie Dinner' so you are covered.
If you are a fan of broth soups then you need to try this, the recipe has all it should for a completely balanced soup, including vegetables.
Make this for a lovely evening family dinner or night with guests, and you will leave everyone with smiles. To get the best out of the pierogies soup, serve it while it is hot and freshly prepared.
Three Side Dishes For Pierogies
Sautéed Cabbage
For a dish like pierogies which is mostly dough, a vegetable side dish will do nicely, and you can get a smashing sautéed bacon and cabbage recipe from For The Love of Cooking.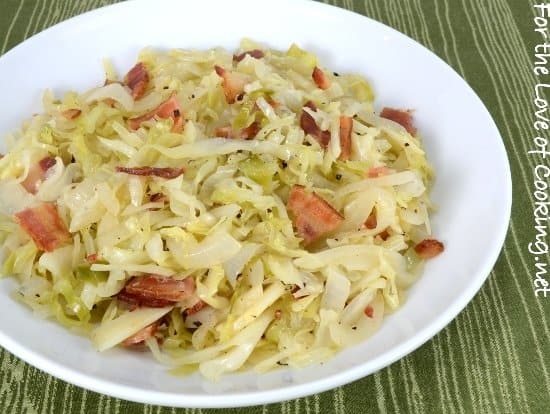 Lightly sautéed cabbage can look so inviting if made well and this is one very easy dish. You could cut the bacon in larger chunks instead of the crumbling done in the recipe.
When it comes to choosing how to design your dish for serving, preference is all that counts, get your cabbage sautéed as it is given in the recipe and the rest is up to you.
Cranberry relish
For a real tasty combination with your pierogies, try out cranberry relish, and there is a classic recipe from Whole Made Living.
You can accompany this with some beef or ham if you would like to or if you do not already have any of such in your pierogies filling.
Cranberry relish gives a satisfying and complimenting feeling with your pierogies, and it gives a nice colour blend too. For a chunkier cranberry relish recipe video, follow this link. I like the fact that it makes use of mint and orange zest. Have a look.
Slow Roasted Tomatoes
This is another flavourful pair that made the cut. Tomatoes naturally taste good with pierogies when prepared plainly, taking it a step further to slow roast them makes the taste all the better.
You can get a recipe for that from The Flavour Benders. If you want to make use of this as a pair, then you should take note of the timing, getting some fully well-roasted tomatoes will take you about two to three hours on the average.
You should make your plans ahead, but the bonus is that you get to save whatever is left for later use as it can stay for an extended period of time when preserved.
Finally!!!
Pierogies are one of those dishes that fall into the category of 'simple and classy.' There are so many ways you can get to make this, as the main difference lies most times in the filling and nobody says you have to stick to the basic potato filling used in most recipes.