The first question you might ask yourself is what is a quiche? And most importantly what to serve with a quiche? Let's dive into the basis. A quiche is a traditional French tart that is primarily made with egg and with an assortment of ingredients. These ingredients can include ham, egg, cheese, peppers and even spinach. Regardless of what you place in your quiche its makes for a delightful meal.
Quiches are traditionally made as a breakfast food but they also make an excellent option to serve at a brunch. They are relatively easy to make and can be prepared for multiple services in one preparation. And while quiche is incredible all by itself, it always taste so much better when paired with a few complimentary side dishes. Serve this delightful dish with some hot cocoa, fresh fruit, a classic tomato soup, or some toast topped with honey.
Tasting quiche is fine but tasting a plate of well-prepared quiche is awesome. We are going to look at the best ways you can prepare your quiche and then look at some sides to pair it with.
When you are done with this, you will no longer fall into the category of those who cannot detect a well-prepared quiche when you taste one. Let's get started.
What is Quiche?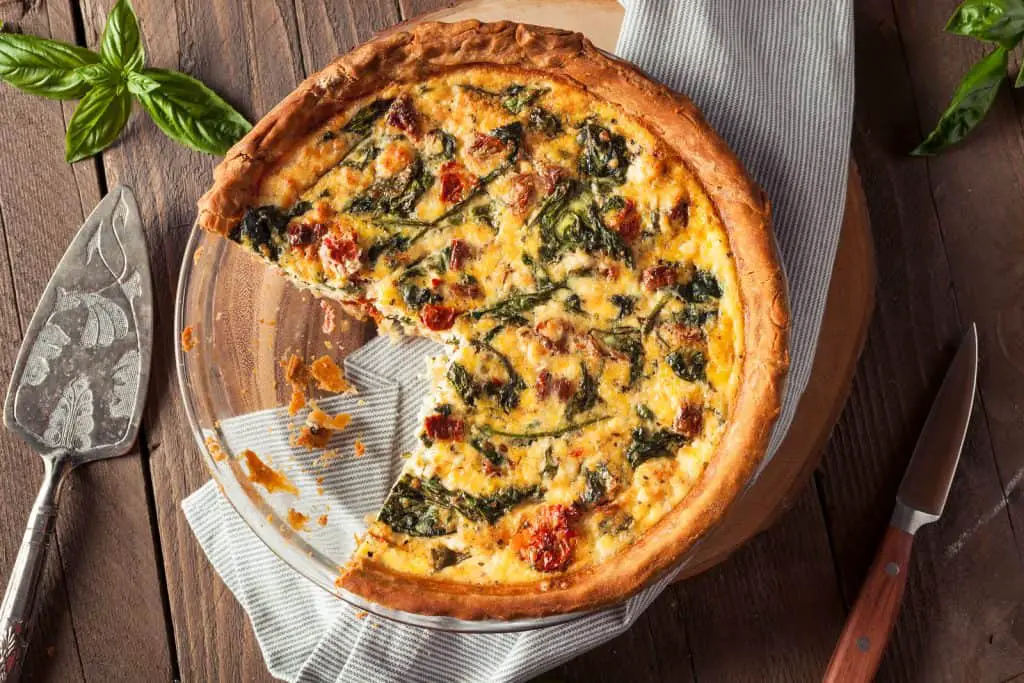 Quiche is basically a pastry-like dish which consists mainly of a mixture of eggs, custard and sometimes milk with other fillings such as vegetables, cheese, meat, and seafood.
The mixture is made into a savory dough with the fillings placed inside it. Although it is popularly believed that quiche originated in France. It actually started in Germany in the medieval kingdom of Lothringen but there are also French traces to its start.
A kind of baked dough with eggs called "kuchen" was first made in Germany with relatively the same baking process as quiche but the kind of dough used was a bit different from that used in France. The word "Quiche" was gotten from "Kuchen" which means cake.
Three Tasty Quiche recipes
1. Quiche Lorraine
You can't have a taste of all the best quiche out there without trying out the classic quiche Lorraine.
One thing that makes it unique is the use of heavy cream, eggs with ham and the exclusion of cheese but it has been tweaked in lots of places to suit whatever taste they want.
For a very rich recipe of Quiche Lorraine, use this by Goodfood. You can always substitute or reduce some ingredients as you please.
2. Gluten-Free Ham, Spinach & Gruyere Quiche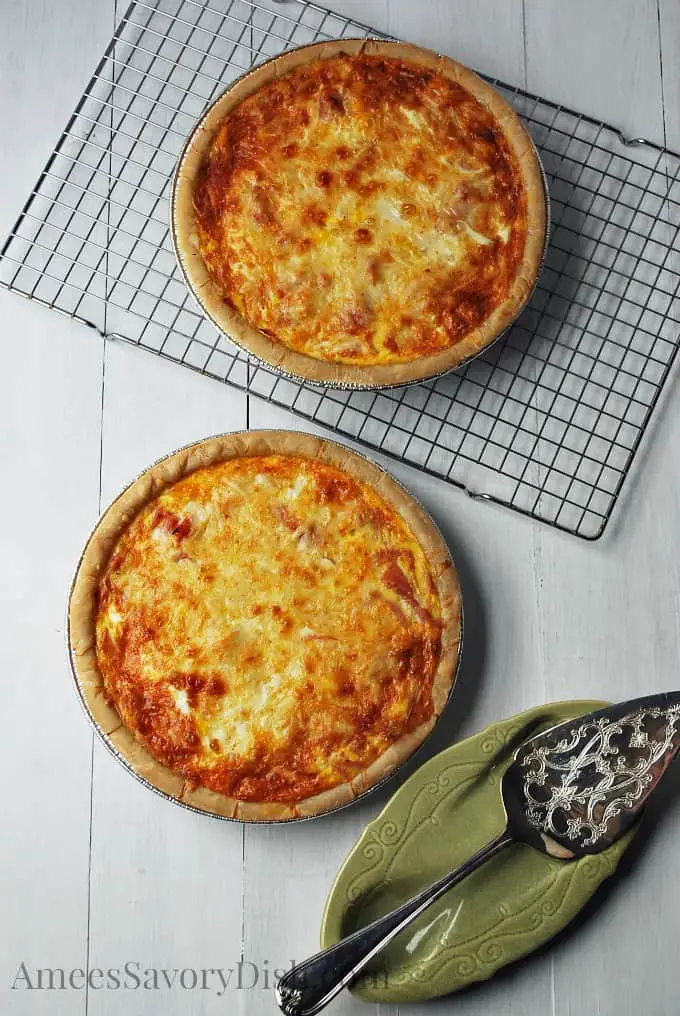 Who said you can't have a healthy slice of quiche, if you are really on about gluten free dishes then this type of quiche is the best for you and you can get a very desirable recipe from Ameessavorydish, the outcome is just mouth-watering.
This recipe comes in different forms, if you prefer your quiche to be crustless, then you can make some modifications and still have it gluten free.
3. Butternut Squash and Bacon Quiche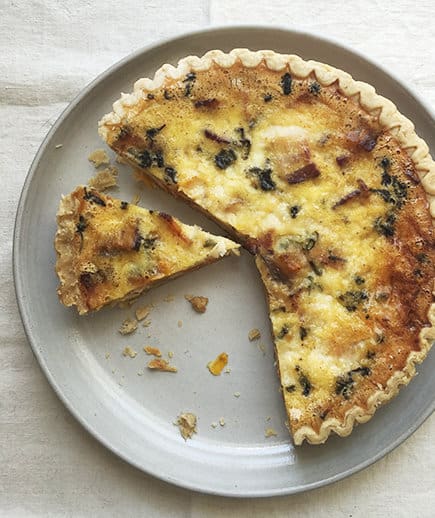 This is another kind of quiche that I find so tasteful and pleasant probably because of my undying love for butternut squash but aside that, it is a very healthy mix.
The bacon also adds a very complimenting base with the squash. For an all-time recipe make use of this by Realsimple. As it is with other quiche recipes, you can add or reduce ingredients using your discretion.
Fantastic Sides to Serve Your Quiche
Salads are usually the common side dish for quiche, so we will be looking at other delectable choices that go well other than salads, here they are.
1. Salad
Salad is one of the most common sides to pair with a quiche. Simple garden salad goes a long way with this type of a meal. In order compliment your quiche with the right salad, there are a few things to note.
Garden Salad – This type of salad goes well when the quiche is made with a lot of heavy ingredients such as meats and various type of cheese.
Antipasto – If you are serving a quiche that has mainly vegetables, such as spinach and peppers. One way to compliment that light serving would be to add some protein into tour salad. Some salami or chopped bacon would spruce up this side dish.
Fruit Salad – Another option for you would be to serve your quiche with a nice fruit salad mix. This would a little tartness to your quiche combo but would keep it very light and quick to make
2. Soup
This is absolutely the best side dish if your quiche is mainly the vegetable kind. Wether you are serving with a good tomato soup or a chicken soup, its a good way to add some chicken or beef into your meal.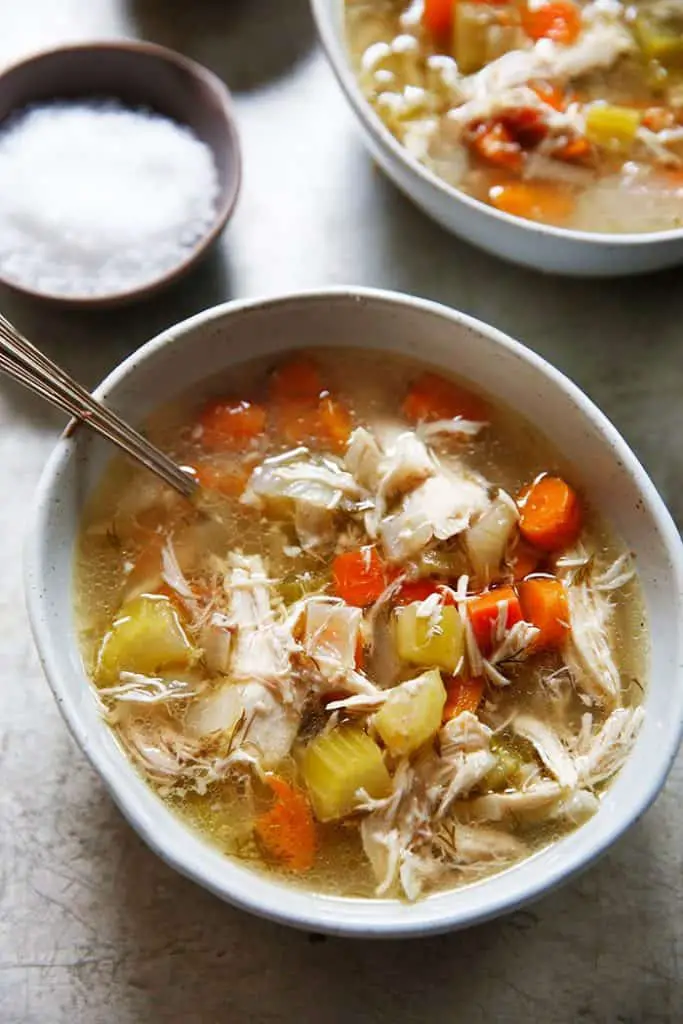 Chicken Soup – The chicken makes up for any bacon or beef excluded in the quiche. This option can make for a very hearty meal and would provide a good way to mix in a variety of vegetables into your soup
Tomato Soup – This is a great choice since it will add a light choice that would compliment a quiche made with dairy, chicken and bacon.
Butternut Squash – This is one of my favorites, the creaminess of the butternut squash goes very well with a slice of quiche and a warm piece of whole wheat toast.
If you intend serving your quiche for dinner then you should totally go for soup, there is a recipe I got by Lexiscleankitchen which you make use of. It is classic and superb for the home also for serving out as well.
2. Roasted Potatoes and Green Peas
Potatoes make an excellent choice to serve with a quiche, Some roasted potatoes with a slice or two of quiche are just perfect. Although this is not a very common pair with quiche, it definitely a welcome idea and a must try.
I prefer the roasted potatoes rather than just cooking it plainly because of the golden brown color it gives you when done. This recipe by Cookpad is well explained and you can spice up your preparation a little by adding some cooked corn, ideas are always welcome.
By the way, if you struggle to make a good crust, grab a couple of potatoes and try the foolproof  Potato Crust Spinach Quiche, one of Marty's yummy recipes from the whattheforksfordinner.com. It's a mouthwatering combination of potato, egg, and crumbled goat cheese.
3. Focaccia
If you don't mind having your quiche with a side that is also flat and baked then you can go for focaccia, it is quite similar to bread but it is a spicy alternative giving you different slicing options.
The dough used in making focaccia is similar to that of pizza so if you intend preparing a quiche type that is quite rich with seafood or meat, this should do just fine as a side.
You can slice them up differently and pair.
4. Roasted Asparagus and Bacon
This is another of my favourites, bacon and veggies always go well so this shouldn't be an issue for anyone, it is tasty just as it is healthy.
If your quiche of choice isn't so beefy or meaty then you can make this a pair for it.
The wrapped bacon around the asparagus on a plate beside a slice of quiche looks match-made, use this recipe by Cookingchanneltv to get an impressive dish.
Done!!!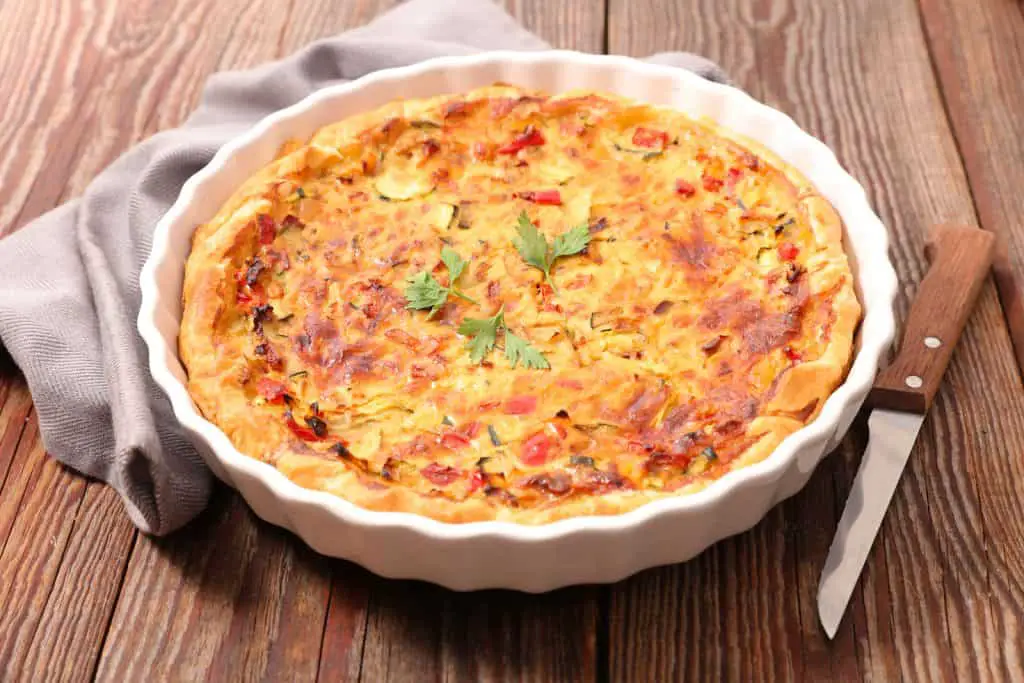 You can choose to have your quiche in any form you like so don't ever buy into the impression that some kind of quiche recipes should be left for the chefs or the pros alone.
Take a look at the ingredients used in any recipe you want and give it a try, you just might be surprised that your outcome could be a lot tastier than the borrowed recipe.
Preparing quiche is a good way to make use of those leftovers you ordinarily feel you have no more need of so get creative, make it with or without the crust and in any shape or design.
Quiche can always be reinvented in your own terms. If you have made up any recipe on your own or you have one you will like to share with me. Give me a shout out and I will be more than delighted to reply you.