Love nachos but don't have the time to prepare them? I feel you! Nachos and tacos are my go-to snacks whenever I have guests at home. While cooking ground beef and dicing vegetables is quite easy, there is one thing that I find difficult to do whenever I am preparing these dishes—making the cheese sauce. That is why I make sure that I always have a stock of canned nacho cheese and a bag of nacho chips in my pantry and some sour cream in my fridge.
Are you wondering what is the best canned nacho cheese? No, it's not at Taco Bell! Let me help you find the best canned cheese for your party that you can find in grocery stores.
Best Canned Nacho Cheese Reviews
Let me start this by saying that choosing the best canned nacho cheese sauce is a matter of personal preference. For me, the best canned nacho cheese among the three products in this list is the Chef-Mate Que Bueno Sauce because of its thick consistency and spicy flavor.
If you wish to determine which one would best suit your taste, feel free to take a look at the comparison table that I have prepared for you below:
Flavor
Mild Cheddar with Light Chili Powder
Mild Cheddar with Jalapeno Peppers
Mild Slightly Spicy Flavor
Best Pick
Flavor
Mild Cheddar with Light Chili Powder
Flavor
Mild Cheddar with Jalapeno Peppers
Reasonable Price
Flavor
Mild Slightly Spicy Flavor
1. Chef-Mate Que Bueno Sauce – Editor's Pick
At the top of my best canned nacho cheese list is the Chef-Mate Que Bueno Sauce. This product is manufactured by Chef-Mate, one of the leading makers of cheese sauces and other sauces you'd find in Mexican restaurants. The sauce features a mild cheddar base that has been cooked with sliced jalapeño peppers, giving it the medium heat that I have always liked in a nacho cheese.
The sauce features a smooth and creamy consistency and a yellow color that you can find in most nacho cheese products. Among the products in this list, this is the kind of nacho cheese that has the thickest consistency, making it perfect for nachos, taters, and quesadillas.
Each can contains 3 kilograms of the cheese sauce which can give you 50 servings of 1/4 cup each. You can buy this online and in various specialty stores.
Pros
Long shelf-life (18 months)

Made with real cheddar cheese

Contains real chili and jalapeno bits

Thick consistency is perfect for nachos and tacos

Gives a nice spicy flavor

Many users claim that it freezes well
Cons
Available only in large-sized cans
Many users claim that it is a bit bland
2. Rosarita Nacho Cheese Sauce – Runner-Up Pick
Second on my list is the Rosarita Nacho Cheese Sauce. It comes in the same can size—3 kg—as the Chef-mate Que Bueno Cheese Sauce. But as compared to my first pick, this sauce is thinner and runnier in texture. In addition to that, this sauce may have been seasoned with chili powder, but it is less spicy. It also does not have real jalapeno bits.
But the very reason why I included this sauce in my list is that I find it to be suitable as a dip for tacos and nachos. It is used for the best nachos for kids since it is less spicy but still well-seasoned.
Upon opening the can, the cheese may appear a bit bright orange on the edges, but it will soon turn to light orange upon cooking. Just like the Chef-Mate Que Bueno Sauce, this one also comes in liquid form and is best served hot.
Pros
Well-seasoned
Easy to reheat and freezes well
Not spicy, so it is perfect for the kids
Consistency is ideal for a dip
Made with authentic ingredients
Cons
When left in the refrigerator, the cheese sauce turns watery
Does not come in a small sized can
3. Campbell's Fiesta Nacho Cheese Soup – Best Canned Nacho Cheese for Soups and Pastas
I believe that Campbell's Fiesta Nacho Cheese Soup is one of the most underrated cheese sauces in the market today. Many people do not consider this a nacho cheese sauce because it is a soup, but I have used it many times during Mexican nights, and it tastes perfect!
The base of this sauce is a cheddar mix cooked and mixed with crushed green and red chilies. In fact, you would even see the tiny bits of chilies floating in the sauce when you open the can!
Compared to my two picks, this soup is a lot thinner in texture (which is perfect for lasagna, soups, and dips) and is more on the creamy side than on the savory spicy, or salty side. When it comes to spiciness, it is a balance between the two as it has a slightly spicy flavor. It is also lighter in color.
The thing that I liked the most about using this cheese sauce is that it is available in small cans. With that, I do not have to spend the time to portion the cheese and place them in freezer bags for storage. I just open one can and use it for the night—that's it!
In addition, you are free to customize the soup to achieve the consistency you want. Add only a small amount of milk if you want to use it as a dip. For soups and pasta sauces, you can add more milk.
Pros
Consistency can be customized by adding less or more milk
Contains crushed red and green chilies
The slightly spicy flavor is perfect for people who do not love spicy food
Comes in a small can
Perfect for soups and pastas
Cons
Thin texture may not be suitable for quesadillas
Many users find the cheese sauce to be a bit bland
Factors to Consider When Buying Canned Nacho Cheese
As I mentioned above, making homemade nacho cheese sauce from scratch is not an easy feat. In fact, I have tried doing it so many times, but I always end up with disappointing results—it's too thick, too salty, bland, and the like.
What I like most about using canned nacho cheese is the convenience it offers. Imagine you do not have to deal with the mess of mixing milk and shredded cheese. All that you need to do is pop one can open, pour it into a bowl and you are good to go!
But what is the best-canned nacho cheese on the market today? I have always believed that choosing the best nacho cheese is subjective—it depends on your personal preference. But you do have to consider a few factors to know which one suits your needs the most:
•   Flavor
This is the most critical factor of all. But the answer to this may vary from one person to another. Do you want it to be plain cheesy? Or do you want it to have other flavors like spicy, savory, or smoky? Do you want it to be salty or a bit bland? Personally, I like mine to be a bit spicy and smoky, but the decision is truly up to you!
•   Consistency
This is another point where most canned nacho cheeses will differ. Some would be thick; others would be thin and runny. Many people like creamy cheese sauce. You can also find a few cheese sauces that are a bit sticky.
•   How you Plan on Serving It
If you plan on making the cheese sauce a queso dip, you can go for the runny or thin ones. But if you want to use it as a topping for your nachos, you can go for the thick ones. For tortilla wraps or quesadillas, you can use sticky sauces.
•   Additional Ingredients
You definitely want your nacho cheese sauce to be made with real cheese. There are different types of cheese to choose from American cheese, cheddar cheese, cream cheese, and even white cheese. Aside from cheese, canned nacho cheese sauces also have other ingredients. These may include peppers, Mexican seasoning, pimiento, jalapeño, green chiles, and many more. These ingredients will determine how spicy your nachos will be. If you want low-heat nachos, leave out some of these ingredients. But if you want to go even hotter, hot sauce would make a great addition on the side for an extra kick.
•   Price
Just like in most purchases, the price also matters when buying canned nacho cheese. When determining which product is more affordable, consider the weight (in grams) or the amount of product each can contain.
•   Customer Reviews
If this is your first time buying canned nacho cheese or you want to try out other brands, it is crucial that you read the reviews that previous users or buyers have shared about it. This will give you a good idea of how the sauces taste.
The Canned Nacho Cheese Recipes to Try
Wondering what you can do with your canned nacho cheese? Well, you will be amazed at what you can do with it! Aside from your usual nacho and tacos, here are a few other recipes that you may want to try:
•   The Ultimate Nacho Recipe
My basic nacho recipe includes ground beef, salsa, and cheese—that's it! But whenever I am feeling extra, I go all the way with my toppings. I prepare my nachos with refried beans, green onions, olives, and tomato and sour cream—the works!
•   Enchilada
Most of my friends use shredded cheese in making their enchiladas but not me. I prefer canned cheese sauces. I like to use already melted cheese, so it browns up fast and easy. In this way, I can avoid overcooking my enchilada.
•   Taters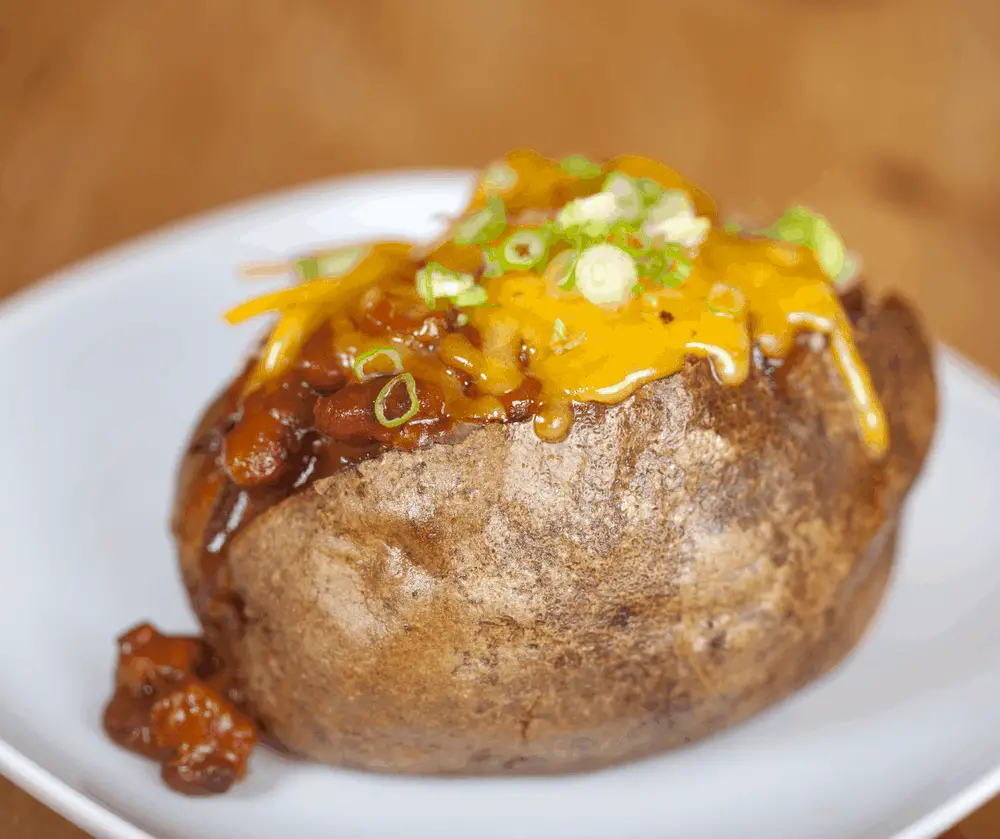 One great thing about canned nacho cheese is that you can also use it as toppings on baked potatoes which I find to be a fantastic side dish for tacos.
•   Dip
If you want an appetizer that is fast and easy to make, go for chips and dip. In this case, a nacho cheese dip. Just simply pour your nacho cheese in a bowl, and you are good to go. You can also add a few other seasonings like cayenne powder, chili powder, or garlic powder. Don't forget the tortilla chips!
•   Lasagna
Believe it or not, I also use my canned nacho cheese in preparing my lasagna—a Mexican-style lasagna, of course! I use the nacho cheese as a replacement for the shredded cheese lasagna toppings. And instead of using pasta, I recommend that you substitute it with tortilla wraps.
•   Tortilla Cups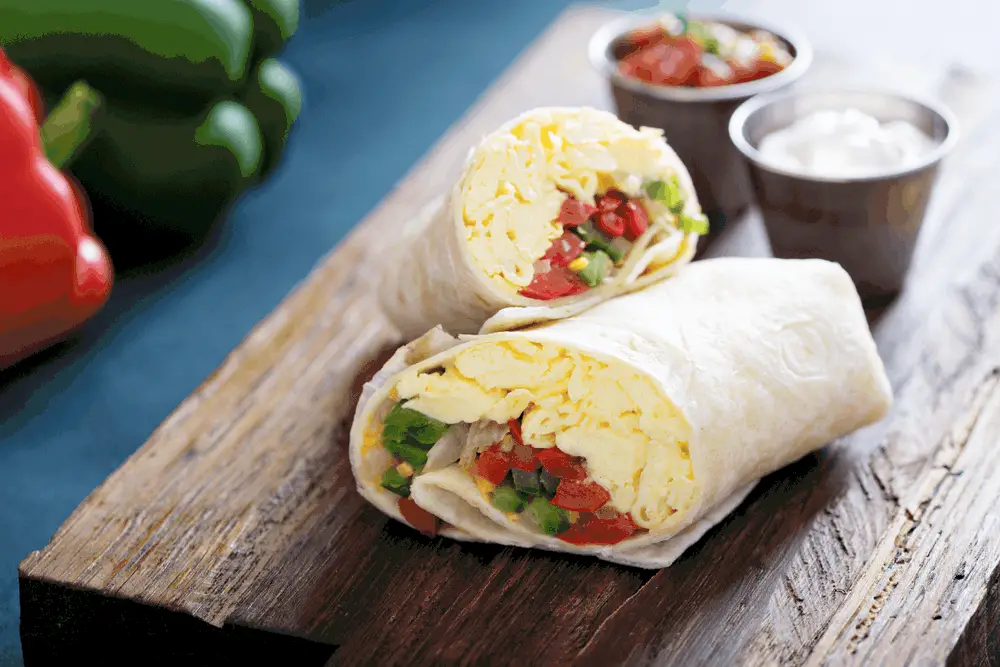 If you are getting bored of the usual tortilla wraps, then why not try tortilla cups? You can make this simply by placing small tortilla wraps on a muffin or cupcake tin and filling it with beans, beef, onions, and tomatoes. For the finishing touch, place a dollop of nacho cheese on top. Bake it and serve!
For more ways on how to cook with nacho cheese, watch this video:
The Verdict
How do you choose the best canned nacho cheese sauce? Well, you need to consider a few factors—the taste, how you plan on using it, price, consistency and above all, your personal preference!
Personally, I had a hard time choosing which of the products in this list is the best. Since I like my cheese sauce to be spicy and thick, I choose the Chef-Mate Que Bueno Cheese. But if you want your cheese sauce to be well seasoned and thin, the Rosarita Cheese sauce is for you. For those who like their cheese sauces to be creamy and slightly spicy, I recommend that you go for the Campbell's Fiesta Nacho Cheese Soup.