Years ago, I did not pay too much attention to soy sauce. I would invest my time researching for the best ketchups and mayonnaise products, but when it comes to soy sauce, I would just go for the most popular brands or whatever brand I could find in the grocery store near my house.
That all changed when I was able to have a taste of authentic Japanese and Chinese dishes during my trips. In those trips, I discovered how the right soy sauce is able to change the flavor of a meal and make it tastier and more delicious.
Since then, I dedicated my time to finding the best soy sauce brand available in the market. And guess what? I will share my discoveries with you in this article!
The Best Soy Sauce Brand Reviews Ever!
Your choice of soy sauce will depend on what type of dish you are cooking, how you plan on using it and of course, your personal preference.
As for me, I chose the Kikkoman Soy Sauce because I believe it to be the most versatile soy sauce of all. It can be used as a marinade, seasoning, and flavoring for all types of dishes. It is also the most widely available soy sauce among the products in this list.
To know more about the other soy sauces in this review, please take a look at the comparison table I have prepared for you below:
Recommended as
Marinade and Flavoring (Soups and stir-fry)
Marinade and Flavoring (soups, casseroles, stir-fry, and sauces)
Marinade and Dipping Sauce
1. Kikkoman Soy Sauce – Editor's Pick
Everyone knows Kikkoman Soy Sauce. You can find it in almost all grocery stores all over the world, and its accessibility is the main reason why I have chosen this to be the best soy sauce brand in the market today. It is found in almost 100 countries worldwide.
The product is manufactured by Kikkoman Corporation which was established in 1917. The company markets this soy sauce as an all-purpose seasoning, meaning that you can use it to season not just Japanese dishes but all Western dishes as well. Some users even use it as a dipping sauce for maki, grilled meat, and vegetables.
It is also considered to be all-natural as it contains only four ingredients—salt, wheat, soybeans, and water. The company claims that no other additives were used during the fermentation process.
Pros
All-purpose seasoning
Naturally Brewed
Great not just for Japanese cuisines but Western dishes as well
Comes in two sizes—33.8 ounce and 64 ounce
Widely available online and in grocery stores
Cons
Many users find this soy sauce to be a bit salty
Needs to be shaken before every use as some of the ingredients tend to settle at the bottom
2. Wholly Ganjang Artisanal Korean Soy Sauce – Runner-Up Pick
My next pick is the Wholly Ganjang Korean Soy Sauce which is marketed as an unpasteurized gluten-free soy sauce that contains only 3 ingredients—soybeans, salt, and water—no wheat! Since it is unpasteurized, the good bacteria is preserved during the process.
This product is made by Mr. Uk Kang who is currently based in the US to pursue his passion for making artisanal Korean Jang and authentic Korean cuisine achieve global appreciation. To maintain the taste and safety of the products, they are manufactured in a clean environment with regular monitoring procedures.
One thing I like about this soy sauce is it is handmade which gives it a unique taste, far from the taste you would find in most factory-made products. The soy sauce has been aged for 3 years which gives it a more profound and richer flavor. Because of this, you would only need a small amount of this sauce as compared to the regular soy sauce.
Pros
Fermentation process keeps good bacteria intact
Handmade 
Has deeper and more vibrant flavors as compared to factory-made soy sauces
Perfect for people who are sensitive to gluten
A small amount of this soy sauce goes a long way
Cons
Users complain about bad packaging as the bottle tends to leak
Many people claim that it is too salty to be used as a flavoring for soups
3. San- J Tamari Soy Sauce – Budget Pick
You will be surprised to know that the most affordable soy sauce in this list is a tamari! But even though this is highly affordable, you will be glad to know that it is completely gluten-free as it is made only of soybeans—no wheat!
Because it contains more soybeans, you can expect it to offer a more complex and smoother taste than other soy sauces. The soy sauce is fermented naturally to further enhance the flavor of soybeans.
This soy sauce is a product of San-J International, a company dedicated to manufacturing high-quality tamari and Asian- inspired sauces. The company was able to find a way to customize this soy sauce to suit the taste of Westerners while maintaining its original composition.
In addition to being gluten-free, this product has also achieved other certifications such as vegan, non-GMO and Kosher.
Pros
Kosher and vegan
Gluten-free and non-GMO
Contains more soybeans than other regular soy sauces
Also comes in a smaller bottle
Cons
 Even though it is fermented naturally, it contains alcohol as a preservative
 Many users complain about leaking bottles
4. Kishibori Shoyu Pure Artisan Soy Sauce – Upgrade Pick
This is the most expensive product in this list but rest assured that every dollar that you pay for it is all worth it! This is a premium soy sauce that is imported from Japan and has been fermented in 100-year old barrels to achieve a fuller flavor and a smooth and balanced taste.
The product is manufactured by the Takesan Company which is found on the small Shodoshima island located in the Seto Inland Sea. Its ingredients include wheat, soybeans, and sun dried sea salt.
The manufacturing process behind it is quite complicated. Soybeans, wheat, salt, and koji are left in cider barrels for a year. The fermentation process is facilitated by the cold temperature in this region. The long fermentation process results to the production of different organic acids which gives the sauce its umami taste.
As per the manufacturer's recommendation, it is best eaten raw, but many users employ it in various cooking applications.
Pros
Fermented in well-seasoned, century-old barrels
No preservatives or alcohol used
Gives a complex umami taste
Comes in a glass bottle
Cons
Not suitable for people with gluten sensitivity
Most expensive product in this list
5. Premium Lite Soy Sauce – Best Low Sodium Soy Sauce Brand 
If the high sodium content of most soy sauces is a big concern for you, then this is the best option that you have. The Premium Lite Soy Sauce is the only low-sodium soy sauce in this list. This contains 70% less sodium than all its other counterparts.
The company behind this product believes that you do not have to sacrifice taste for health and that is why they have created a naturally brewed soy sauce that contains lower amounts of salt. Aside from being low sodium, it is also Kosher, certified and does not contain MSG.
Another thing to like about this product is that it comes in a squeezable bottle which is very easy to use. It is also available in smaller containers which is good for those people who do not use soy sauce too much.
Pros
Contains low amount of sodium
Comes in a squeezable bottle for convenience
Does not contain MSG
Certified Kosher
Cons
Many customers claim that it is oily and has a funky taste
They also did not like its consistency
Different Soy Sauce Varieties You Need to Know
You will be surprised to hear this—there are actually many varieties of soy sauce. These types vary depending on the brewing time, geographic style, and flavors. With that in mind, here are the common types of soy sauce that you need to know: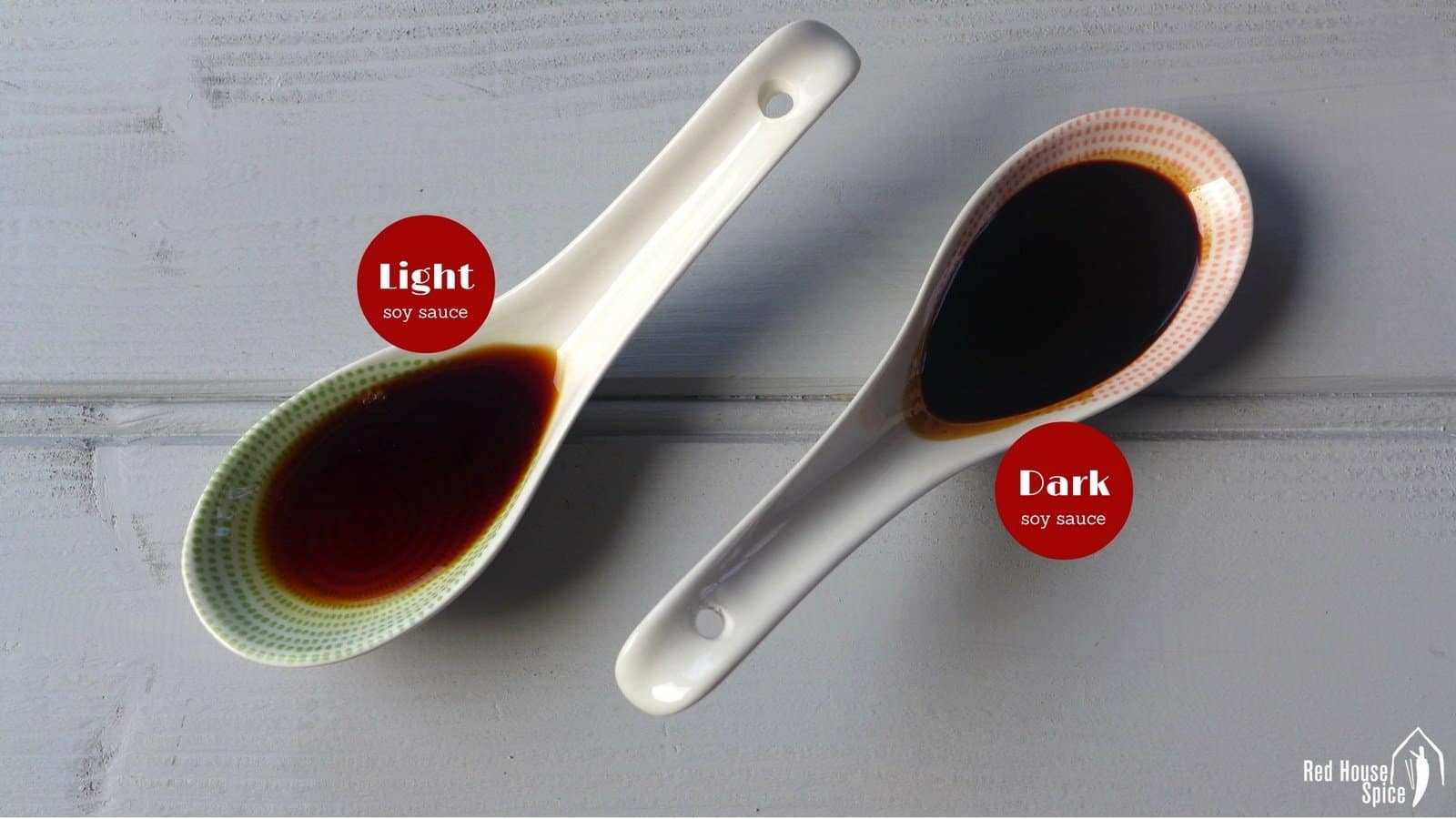 Light Soy Sauce
This is a type of soy sauce that has a lighter color and contains less salt. This type is best used as a seasoning for dishes or as a flavor booster and finishing sauce. 
Light soy sauces come in different types too. The most expensive one is the "first draw" which is the sauce that has been extracted from fermented beans the first time. This has a richer and better taste.
The second and third extractions are referred to as gold and silver label respectively and are commonly found in the kitchen of most households.
Dark Soy Sauce
This type has a darker color and sweeter taste which came as a result of prolonged fermentation period and the addition of molasses and caramel syrup. This is used to add taste and color to red dishes.
Japanese Soy Sauce
Japanese soy sauce is one type under the geographic category. Japanese soy sauce, also known as shoyu, is brewed together with roasted weed which gives it a slightly sweeter taste. 
Korean Soy Sauce
Also known as Ganjang, this type has a unique taste—it gives a balance between salty and sweet. It comes in two types—the regular soy sauce is darker in color and is used mostly as a dipping sauce and flavoring agent. On the other hand, the Korean soy sauce for soup is lighter in color and is used only to enhance (not change) the taste of the broth. 
Chinese Soy Sauce
Apart from Japanese soy sauce, another type that you will find in most grocery stores is the Chinese soy sauce, Before, it is brewed without any traces of wheat but its brewing process nowadays already makes use of wheat flour. 
As compared to Japanese sauce, Chinese soy sauce is a lot thicker darker and gives a saltier and denser taste.
Tamari
As compared to most soy sauces, this is thicker as it is made primarily with soybeans—with little to no amount of wheat added. Since it contains higher amounts of protein, it has a milder taste.
The Important Factors to be Considered When Choosing a Soy Sauce
Aside from the type of soy sauce, you also have to think about other factors like the following: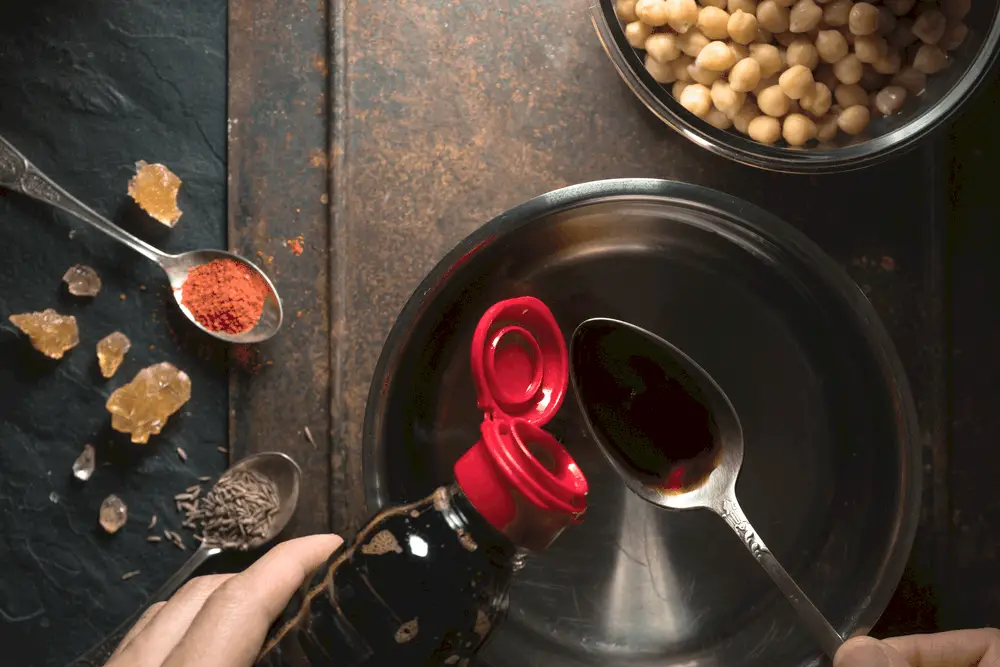 Process
How is the soy sauce processed? Is it fermented or chemically treated?
Naturally brewed soy sauce is fermented for many months or even, years. According to experts, the best soy sauce is processed for two years and longer. Due to its long fermentation process, this type of soy sauce gives off a great aroma and complex flavor.
On the other hand, chemically processed soy sauce is produced within just a few days. It is manufactured with hydrolyzed soy protein along with other flavorants such as caramel and corn syrup. This type of soy sauce has only one taste—salty.
To know more about how soy sauce is made, please watch this video: 
Certifications
Do you have any dietary restrictions? If yes, then you should go for brands that take extra steps in meeting different certification standards and are labeled gluten-free, organic, kosher, vegan and non-GMO.
Amount of Sodium
High sodium content can cause various health issues to most people. Because of this, companies have manufactured reduced soy sauce varieties. While this is a healthier option, the taste of most of these soy sauces has been compromised.  Make sure that you go for a brand that was able to reduce the sodium content without sacrificing the taste. 
Storage
A bottle of soy sauce goes a long way, but the good news is a bottle can last for a long time too. When choosing a bottle, the minimum date should be at least two years.
Once the bottle is opened, keep it in a dry and cool place. Refrigerating it is not necessary, but this move can help extend the freshness and flavor of the sauce.
Ingredients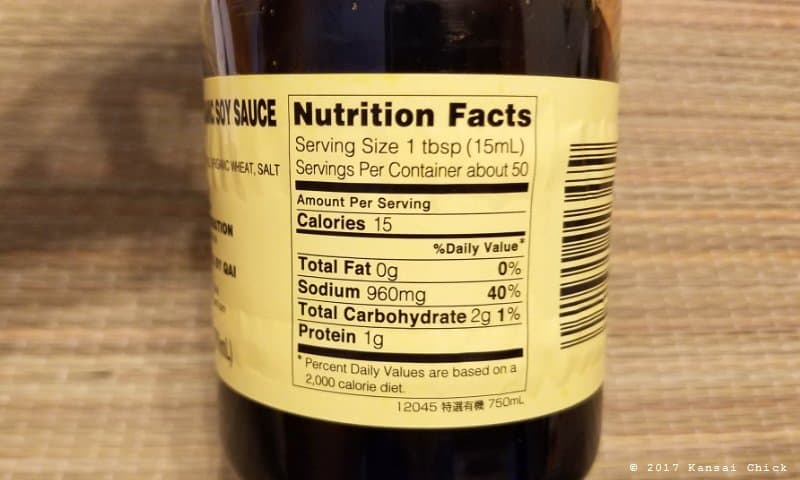 It is crucial that you read the ingredients label of the product that you are buying. Watch out for ingredients named flavors (corn syrup), colorants (caramel color), and artificial preservatives (potassium sorbate and sodium benzoate).
Final Recommendation
There are different soy sauces in the market these days. Each and every one of them was formulated for various kitchen application. But if you are looking for a soy sauce that you can use for a wide array of applications, the Kikkoman Soy Sauce is the best soy sauce brand for you.
Aside from its versatility, it is also widely available online and in grocery stores which is a big plus for me.