What a surprise when I went to China and the food was nothing like I was expecting. What most people know outside of this huge country as "Chinese food" bears little resemblance to the real thing. I was in northern China, but most Chinese food outside of China is closer to Cantonese cuisine.
In this article, I'll take a quick look at the different regional styles of Chinese food, share some great recipes, and offer some titles for great Chinese cookbooks. Feel free to click the links below to see the latest prices and reviews for the cookbooks I recommend.
Region
All of China's 35 regions
A Quick Lesson in Chinese Cooking (with links to recipes!)
China is a huge landmass, so there is a lot of variation in the climates, topography, and native plants in different areas. Each area has a distinct cuisine that is influenced by its unique geography. This website gives a nice overview of the main types of Chinese foods.
Here's a very simple overview of the four main Chinese cuisines, and a few dishes from each to get your cooking in your own kitchen:
Cantonese, from the southern Canton province, is characterized by rice and stir-fried dishes. As I mentioned, this style of Chinese food is the most familiar to Americans.
This is a dish you'll be familiar with if you've ever eaten Chinese food, but it is a real Chinese dish and it tastes oh-so-good!
This recipe requires a few different steps: making the sauce, marinating and double-frying the pork, stir-frying the vegetables, then mixing it all together. But it's not overly complicated and it's definitely worth the effort.
Beef with noodles is a pretty common dish across all of China. This Cantonese version features wide rice noodles and thin slices of beef stir fried with bean sprouts, scallions, ginger and soya sauce.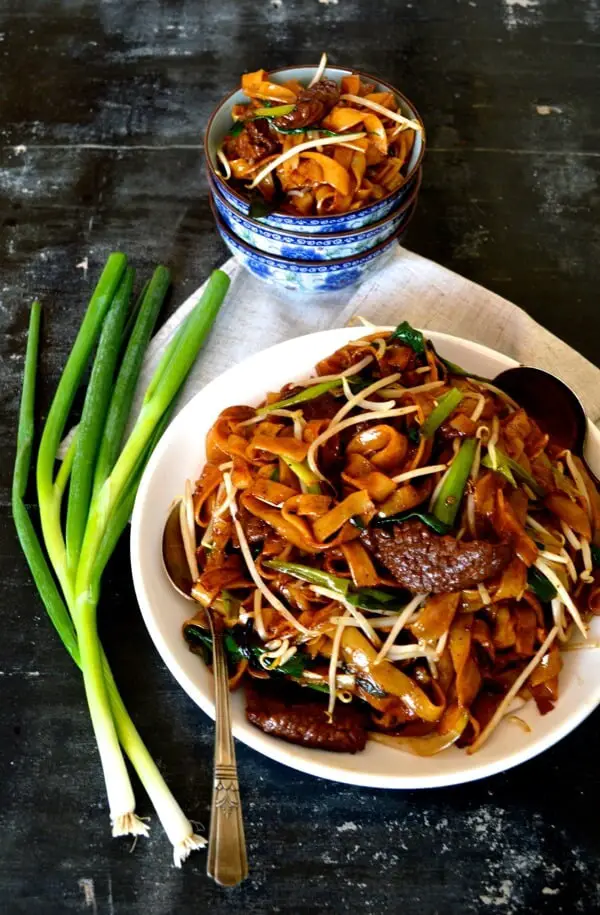 This recipe includes a very helpful step-by-step guide with mouth-watering photos at each step. It all cooks up in a wok at high heat, a good technique to learn.
Szechuan (or Sichuan) food is probably the second-most familiar. It's usually quite spicy!
The name of this dish translates to "ants climbing a tree," because the little bits of ground pork stick to the glass noodles, making it look like… ants climbing a tree. I know my daughter would get a kick out of that!
But aside from the fun, this dish is tasty. Garlic, soy sauce, ginger, bean paste, and rice wine give this simple-looking dish a complex flavor profile. Glass noodles are the perfect conduit for the light but flavorful sauce.
This is a common Szechuanese dish that features stir-fried eggplant in a hot garlic sauce that's referred to as "fish fragrant" sauce, not because it's made with fish but because it's primarily used for fish.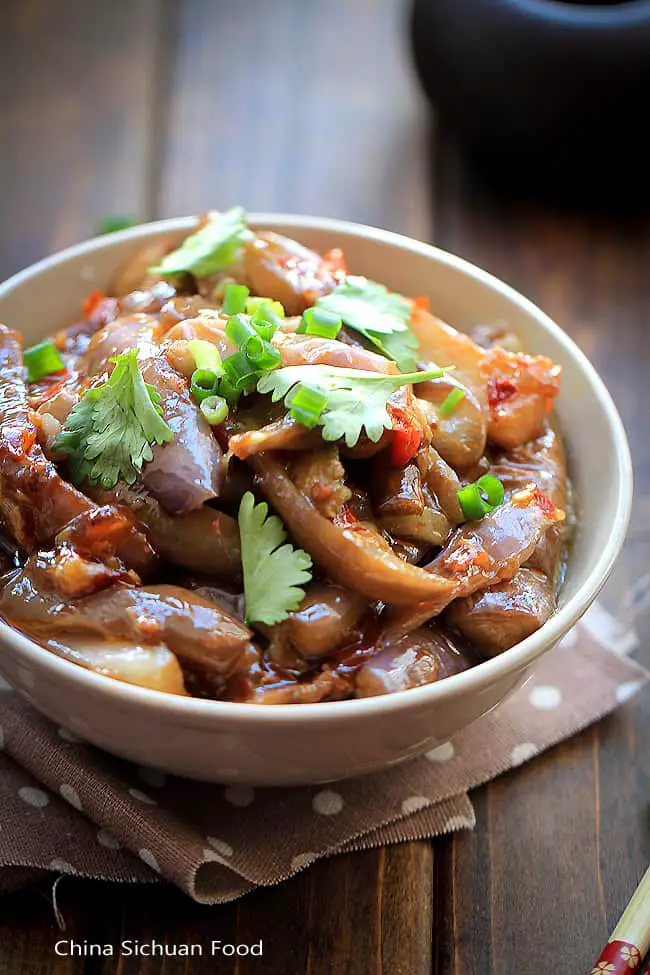 This dish uses Chinese eggplants, which are different than the eggplants used in Italian cooking, for example. They are skinnier and long, more like the shape of a zucchini. This dish makes a healthy vegetarian offering when you need a break from meat or are cooking for vegan/vegetarians.
Mandarin cuisine comes from northern China, and wheat factors more heavily in dishes such as noodles and dumplings.
This dish is fairly common in North American Chinese restaurants, despite it being from Northern Chinese cuisine. It's one of my favorites! Don't be put off by the long list of ingredients; once you have all of the pieces assembled, it all comes together pretty quickly.
It features small strips of pork, scallions, white cabbage, scrambled eggs, and a variety of mushrooms. The light mixture is served in thin Mandarin pancakes wrapped up like a burrito, with rich, sweet Hoisin sauce. So tasty!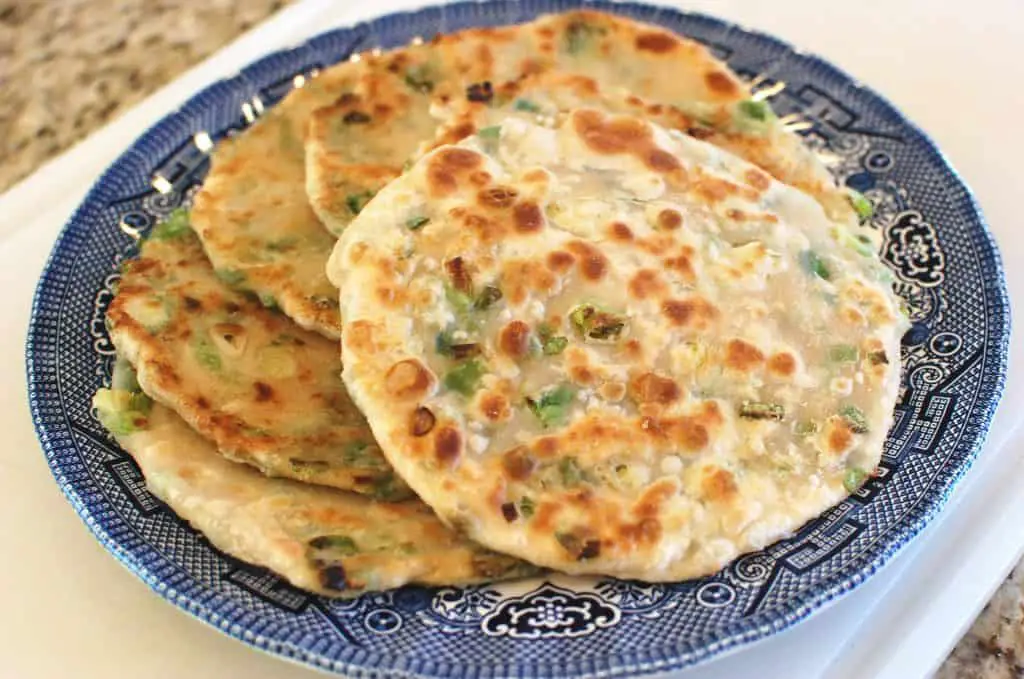 This dish isn't necessarily specific to Mandarin cuisine because it's so ubiquitous across China. It's a simple and very tasty little dish, a dough pancake with green onions.
The green onions are rolled into the dough (a trick I've also applied to making scones). It's not too tricky once you get the hang of it. This recipe provides pictures of the method so you can become a pro after the first time you make it!
I personally am not likely to tackle it at home, but I sure did enjoy Peking Duck when I was in Beijing. If you're feeling adventurous, this recipe is very instructive.
Watch how this famous meal is carved right at your table!
Shanghai cuisine reflects the coastal geography of this region, with seafood as a more common ingredient.
Oh boy, just look at this pictures for this dish and you will want to go to your local fish monger right away to pick up some fresh shrimp! Judy, who shares this recipe, mentions that it doesn't really exist anywhere outside of Shanghai and Zhejiang. The most traditional version of this dish actually uses freshwater shrimp, as it was common to the ancient water towns of this region. So interesting!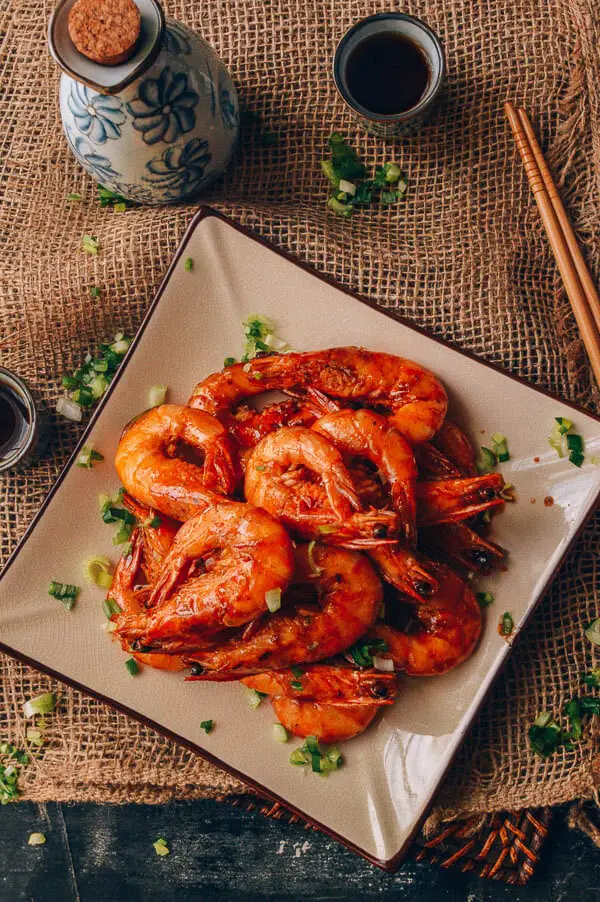 The most time-consuming aspect of this dish is carefully prepping the shrimp—you must devein the shrimp but leave the shells on, as the shells ensure that the shrimp won't dry out in the double-frying process. Scallions, ginger, Shaoxing wine, and Chinese black vinegar give the shrimp a fragrant, rich flavor.
Pick a Chinese Cookbook
Given the diversity in Chinese cuisine, you can imagine that finding a great Chinese cookbook might be a daunting task. Let's take a look at some of the options.
by Fuchsia Dunlop –
Fuchsia Dunlop's Chinese cookbooks are typically the first recommended among bloggers and in online discussions. She is an expert in Szechuan cooking, having studied at the famous culinary school in Chengdu.
Although this book focusses on Szechuan cuisine, it is such a rich and varied cuisine that there's more than enough material to keep you busy! Dunlop does not make compromises for ingredients, so you'll need to have access to a good Chinese grocer.
by Carolyn Phillips –
This is one of the more comprehensive Chinese cookbooks out there, attempting to cover all of China with the recipes it offers (which is why there are so many of them!). Many people feel this is The One to have if you're not interested in focussing on a specific cuisine.
The book also aims to be instructional, with illustrations for the steps of some of the more complicated preparations. It is very well-researched to the point that some find it almost too scholarly, but it is also full of recipes.
by Katie Chin –
Katie Chin is a well-known TV cooking host and cookbook author, and the daughter of renowned Chinese restauranteur, Leeann Chin. This book shares some of her family recipes, along with anecdotes of her family.
Chin really writes for a North American audience, so some recipes may not be perfectly authentic. However, most of the ingredients will not be too difficult to find, making this a very accessible book for the average home cook.
by Kian Lam Kho –
This truly aims to be an instructional book (the subtitle is "Essential Techniques of Authentic Chinese Cooking"). But it does also include a nice number of recipes that you can get plenty of practice with.
The dishes tend to be haute Chinese cuisine, like what you'd find at a fine dining restaurant in China rather than a small family place. But the real value of this book is the thorough coverage of techniques, ingredients, and tools that will give you a comprehensive understanding of how Chinese cooking works. The photos are also lovely (and useful).
What Kind of Chinese Do You Want to Cook at Home?
That's the question you need to ask when picking the right Chinese cookbook for your kitchen!
Have you tried authentic Chinese food? Let us know what are your favorite dishes are in the comments!