When I was travelling on a bus trip in Vietnam, a Chinese woman assessed my chopstick skills while we were at a rest stop for lunch. She basically told me that my technique was ugly, but it did the job. Travelling gives us so many opportunities to practice humility!
Despite my poor chopstick technique, I still love eating and cooking all different types of Asian cuisine. I realized, though, that despite the fact that I make a lot of wok and other Asian-inspired dishes at home, we don't have a good set of chopsticks. So now I'm on the hunt.
In this article I'll take a look at options and variations in different chop stick styles, and then review the best options that are easy to buy on Amazon. Feel free to click the links in the table below to check out these items and see their current prices on Amazon.

Style
Disposable Japanese shape
Material
Hardwood, various options
Chopsticks Buying Guide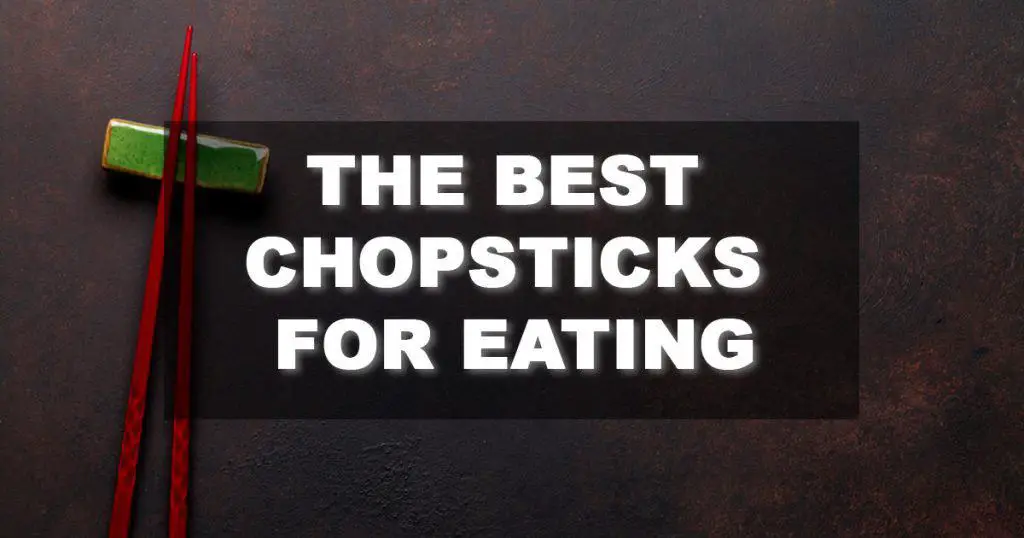 Whether you're into cooking and eating lots of Chinese, Japanese, Vietnamese, or Korean foods, you'll want some nice chopsticks to go with your meals! Chopsticks come in a lot of varieties depending on the intended use and the cuisine they're made to accompany. Here are some of the factors that can vary.
Shape & Style
One of the main differences in style is the shape, which varies by country. Japanese chopsticks tend to be rounded and more tapered to the tip, whereas Chinese chopsticks tend to be longer but more square and blunt at the tip. Korean chopsticks are more like Japanese ones in shape, although they are usually made of metal and are very slender.
Material
Chopsticks also come in a variety of materials, such as wood, bamboo, stainless steel, plastic or lacquer, ceramic, bone, and even more expensive materials like jade or gold. Some are very basic and plain while either may have writing, mixed materials, or other designs.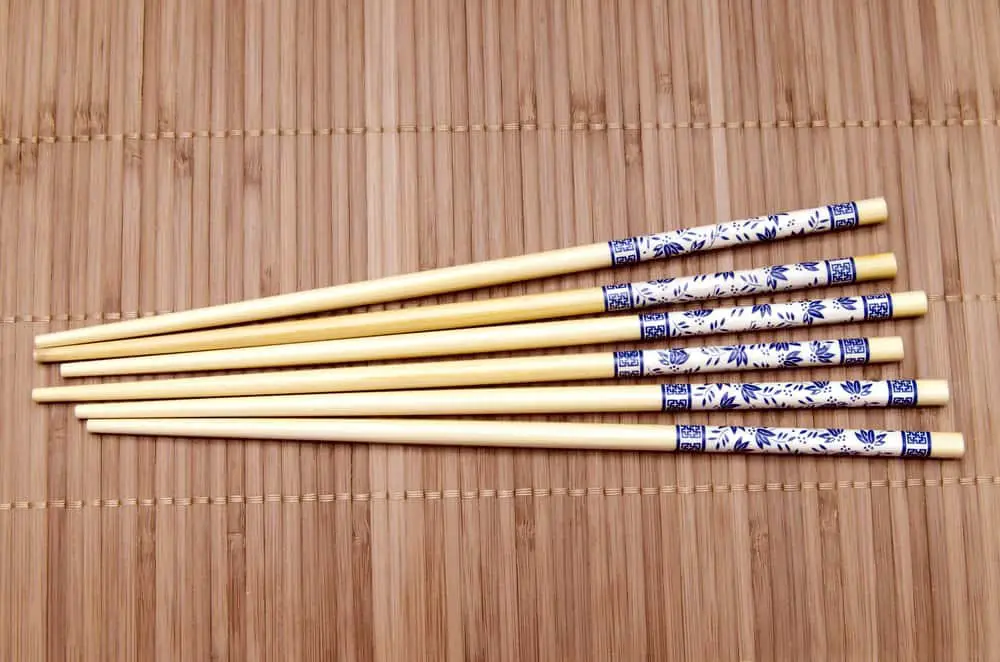 Which material you prefer is mostly a matter of aesthetic taste, your skill level with chopsticks, intended use, and cost. Note that bamboo, wood, and any with a bit of texture are easier to use as they help to grip the food, whereas very smooth chopsticks are slippery both in your hand and for the food, making them more difficult to use. Another important not is that metal chopsticks can conduct heat, so they're not the best choice for foods like noodle soups.
The material also impacts the durability. Stainless or titanium chopsticks are resistant to heat damage and won't pick up smells, flavors, or colors. Wooden chop stick will show wear over time and won't last forever. Cheap lacquerware chopsticks can have issues with the lacquer flaking off over time.
Based on discussions on blogs and forums, most people tend to prefer bamboo or wood, something to consider if you're buying them as a gift.
Reusable vs Disposable
Disposable chopsticks are the ones that come with your sushi or Chinese take out. They are usually wood or bamboo, and are very inexpensive. This is a nice option to keep around for guests, or if you are planning a large dinner party and don't have enough of your reusable chopsticks for everyone.
But for regular home use, I'd recommend spending a bit more to get a decent set of reusable chopsticks. They will be nicer to eat with, can fit in with your other decor, and are more eco-friendly than single use chopsticks that you simply throw away.
Cooking Chopsticks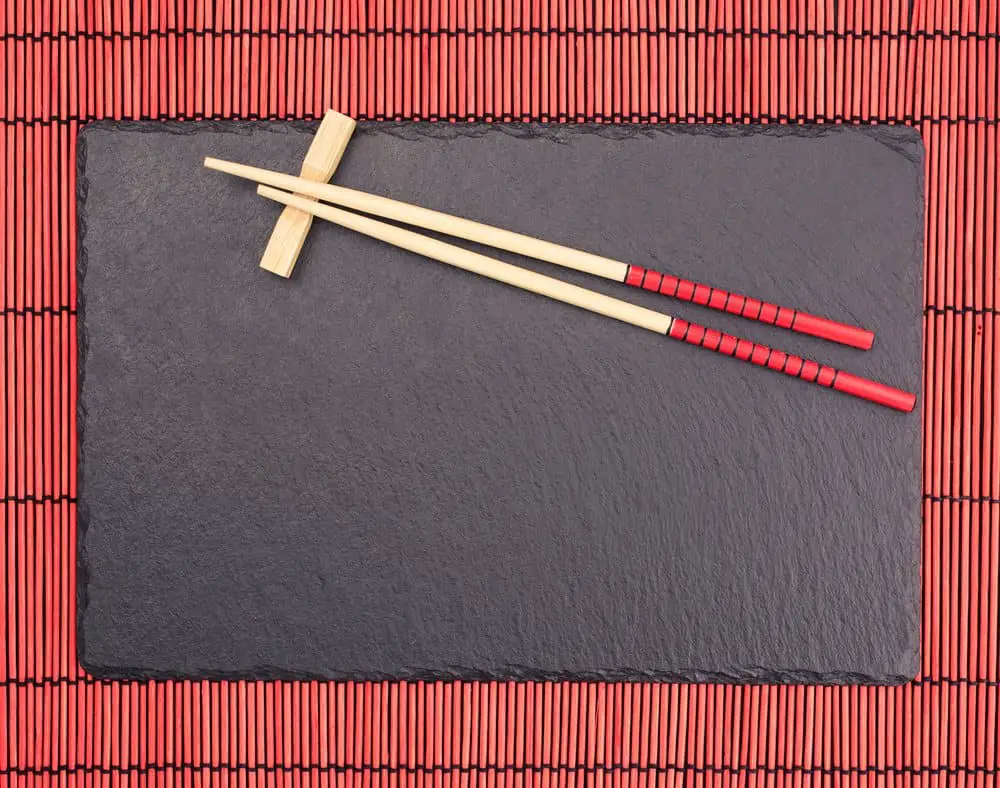 There are also chopsticks that are made specifically for cooking. They are very useful for providing some distance when picking up food from a hot wok. These are longer than eating chopsticks. (I'll keep my reviews to the ones intended for eating.)
Chopstick Options
Now that we've discussed some of the variations, here are some top picks for disposable chopsticks and reusable chopsticks of various materials.
These are an excellent choice if you're looking for high-quality individually-wrapped disposable chopsticks (and honestly, these may last a few meals, too, if you hand wash them). They are made of bamboo and are rounded with a taper at the eating end, more in the style of Japanese chopsticks.
For disposable chopsticks, these have some nice details, like two decorative rings inset at the handling end. They come separated, so there's no risk of splintering from pulling them apart. They are UV treated for sterilization but are not treated with any other chemicals, according to the manufacturer.
There are hundreds of reviews of these chopsticks and the vast majority of them are positive. Buyers appreciate the good value—decent quality for a good price—and note that they are definitely a step up from the typical take out chopsticks. As an economical option, people also found they are good for other uses, such as in crafts or for party favors.
Some people found that their chopsticks had an odd smell to them. Other people found the rounded shape difficult to eat with, so keep that in mind if you are a total chopstick novice.

PROS
inexpensive
sterile bamboo
pre-separated
individually packaged
CONS
some users received items with odd smell
rounded shape may be difficult for some people
Totally Bamboo first started making cutting boards and now make a number of different kitchen tools from bamboo. They use a specific type of "moso" bamboo, chosen for its durability and growing location. They aim to be an eco-friendly company.
These chopsticks are 9.75" long with a twisted design at the holding end. They have a rounded taper to the eating tip in the Japanese style. There is some type of food-safe finish to the outside, so they are a bit more slick than unfinished chopsticks.
Most reviewers really like these chopsticks. People find that despite the finish, they are still grippy enough, but the finish makes them easier to clean and will probably increase the longevity. People also praise the quirky but still simple design.
Most of the negative reviews actually seem to be from people who purchased these chopsticks from other sellers and received an inferior product. Be sure to order from Amazon directly to get the proper item.
Some people did find that their actual Totally Bamboo chopsticks warped over time. Although they say they're dishwasher safe, I'd wash by hand only. Other users found that they were a bit too slippery, so this would be something to consider for beginning chopstick users.

PROS
use eco-friendly bamboo
interesting but simple design
CONS
beware of counterfeits
may warp over time
Happy Sales makes a large variety of chopsticks, including ones made from bamboo and other materials. These stainless steel ones come recommended in forum discussions and by many Amazon reviewers.
They feature a hollow stainless steel design with a twist at the handling end and circular ridges at the eating end for grip. They are rounded and tapered in the Japanese style.
There are lots of reviews of these chopsticks and many people really like them. They find they are a good weight, and they are not too slippery even though they are metal. Some people even find that the twists at the end are useful for their hand grip.
Another big plus is that these are easy to clean—they can go in the dishwasher although hand washing is recommended.
Other people do find these slippery, so perhaps they are better for those who are more comfortable using chopsticks. Some buyers seem to have had problems receiving counterfeit items, too, so be sure to order from the Happy Sales seller or Amazon directly rather than trying other sellers.

PROS
stainless steel resists odors and discolouration
ridges and twists help with grip at both ends
easy to clean
long-lasting
CONS
some people find them slippery
beware of counterfeits
These chopsticks are made of a food-grade melamine and are similar to what you often find in Chinese restaurants. These are a traditional Chinese chopstick shape with squared sides and a blunt tip. They have a green, red, and blue dragon design.
These chopsticks are boil water safe and resist corrosion—these can really take a beating, which is why restaurants tend to use them. In a way, they may feel a bit kitchy, but I have to say I actually love using these type of chopsticks. I find them very comfortable to hold.
What do others think? Many buyers love these chopsticks and appreciate having exactly what you'd get at a Chinese restaurant for their own home. Reviewers note that they're sturdy and easy to clean.
Some people found that the design wears off after multiple washings. The other negative comments tend to revolve around the fact that they are thicker than what you may be used to from Japanese restaurants, but that's more about the buyers not doing their homework! If you prefer the slender design of Japanese chopsticks, don't get these ones.

PROS
hard wearing melamine
easy to wash
restaurant quality
CONS
design wears off after many washings
This set of chopsticks come attractively boxed and would make a great gift. There are 3 different options: the "kembat wood" are a rich brown wood with black string wrapped around the handle, the "fish pattern" are beechwood with multicoloured tops and a modern looking fish design, and the "hardwood" made of 5 different types of hardwood in an organic looking shape at the gripping end. They all have a natural lacquer coating.
These are beautiful and I'd have a hard time picking between the different options. They are a tapered Japanese style chopstick.
Reviewers really love these chopsticks. People note that they're nice to hold, the various designs are all very attractive, and they feel like a good quality of wood. Buyers also report that the customer service is very responsive, which is nice reassurance when ordering as natural wood products can sometimes have defects.
The primary complaints are with the kembat wood pairs—some people had issues with the string around the handle coming off almost immediately. Again, the customer service is good and a few people easily received replacements, but this would be a reason to purchase one of the other designs (unfortunate, as the kembat wood ones are really beautiful in my opinion!).

PROS
attractive design options
long lasting hardwood
sturdy construction
CONS
kembat wood string handles can unravel
Choosing the Best Chopsticks
There are so many different options for chopsticks! My personal pick would be for the DineAsia chopstick set. I love the organic look of the hardwood assortment, and I tend to prefer using wood chopsticks over metal ones.
If you want something that will last longer than wood or bamboo, go for the Happy Sales Stainless Steel chopsticks. And if it's Chinese shaped chopsticks you're looking for, the Melamine Dragon chopsticks will make you feel like you've brought the Chinese restaurant into your own dining room! I think these are also a good choice for newbie chopstick users.
And now that you've got some new chopsticks, perfect your technique!
https://www.youtube.com/watch?v=m8mw8SWS5nM
What style of chopsticks do you prefer to use? Let us know in the comments!