Chicken is a staple of pretty much any diet, and there are infinite ways to prepare it. Unfortunately, many of those recipes involve pasta, potatoes, or other carbohydrate that do not pair well with a low-carb diet.
The following recipes are perfect for anyone on the Paleo or Atkins diets, or any other low carb diet out there. You will even find some low carb versions of some classic chicken dishes.
Cutting carbs has been linked to fast weight loss, reduced hunger, better control over insulin and blood sugar, and lower risk for heart disease and certain types of cancer.
Chicken is also inexpensive, so it's perfect if you're on a budget. Any of these recipes can be made with free-range chicken in order to be organic, though that also means a higher cost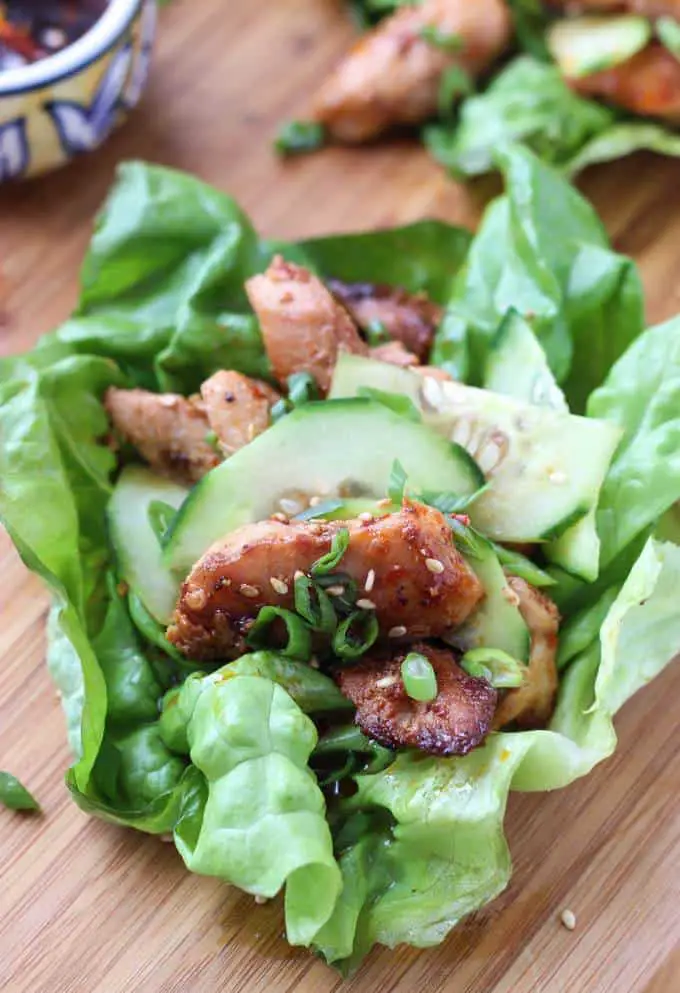 Traditional Korean barbeque sauce adds loads of flavor to the sliced chicken breast in this healthier version of a wrap. Chicken marinated in a mixture of soy sauce, garlic, sugar, and sesame oil becomes so tasty after a quick pan sauté that it will leave you looking for more. Add some sesame seeds, veggies, and an extra drizzle of the marinade to the lettuce leaf, and you will have a perfectly simple, easy weeknight dinner to add to your low-carb diet.
All-in-one dishes are every weekday chef's best friend. Juicy chicken pieces with rutabaga is both a practical and flavorful dish! And using rutabaga instead of potatoes keeps the carbs moderate at around 15 grams per serving. If you can't find rutabaga, try turnips as another great low carb option.
Chicken, heavy whipping cream, bell peppers and a lot of wonderful spices comprise this Indian-inspired dish. It is a hearty and filling meal that is perfect for any time of year. You can buy ready-made Garam Masala in the grocery store (about 2 1⁄2 tablespoons). Just make sure that the spice mix is sugar and additive free.
You can chose whether to grill, bake, or heat the chicken in a skillet. Season with salt and pepper first, and then get cooking! By allowing the tomatoes to marinate while cooking, they really absorb a lot of the balsamic flavor, which is key when making bruschetta.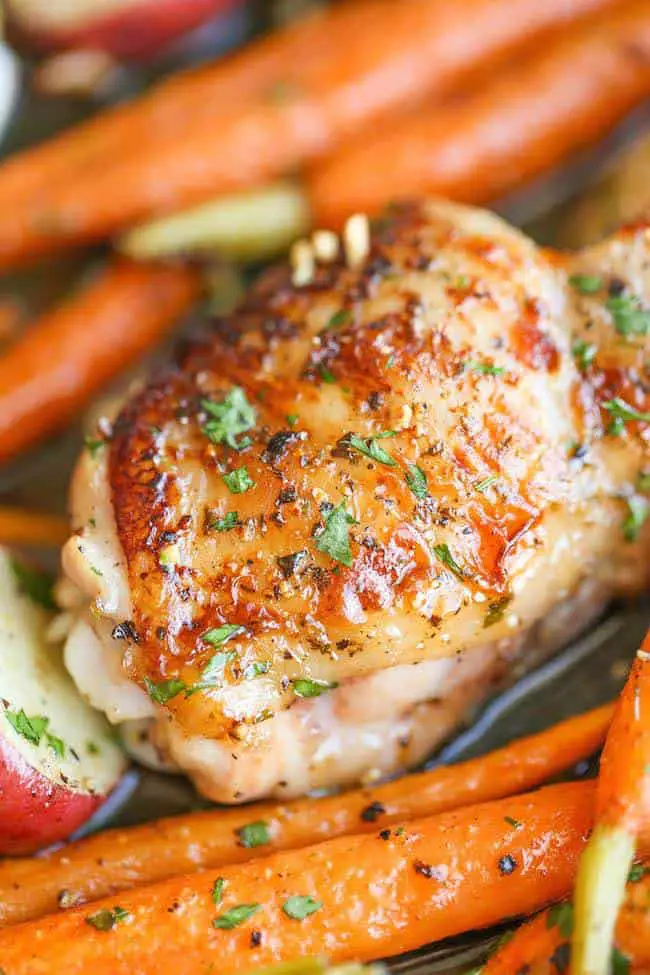 One advantage to this meal is that the simple preparation requires only the use of one pan. Your chicken and vegetables are all arranged on a
single baking sheet
for ease of later clean up. Best of all, this garlic ranch chicken dish is one of the low-carb chicken recipes that is packed with a variety of flavors and textures. A filling winter meal, the root vegetables satisfy your body's extra need for vitamins and antioxidants during the colder months.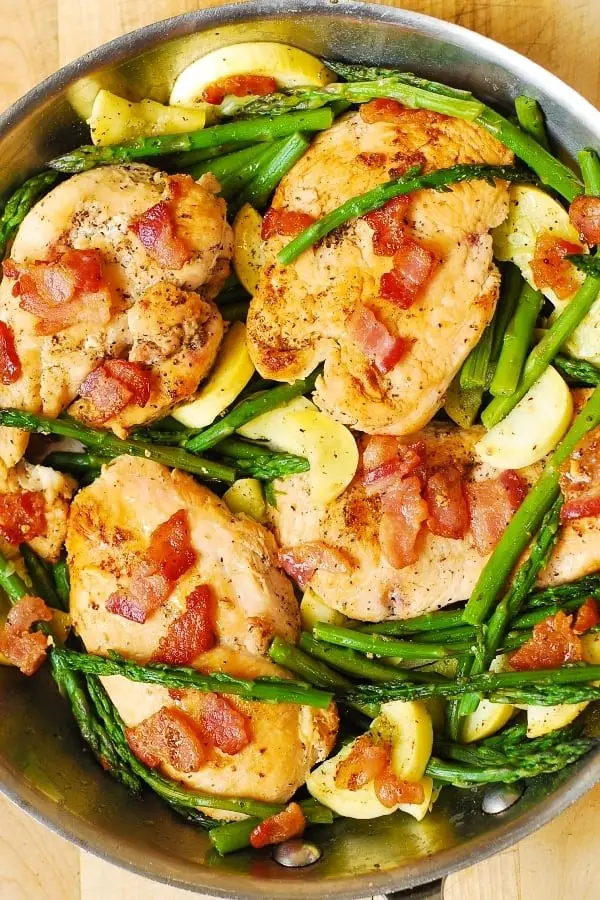 The old saying goes that everything is always better with bacon. In this case, bacon added to the pan when cooking the chicken adds flavor and complexity. The carb-free chicken becomes a Paleo-friendly main meal idea when tender, green asparagus and summer squash are added to the mix.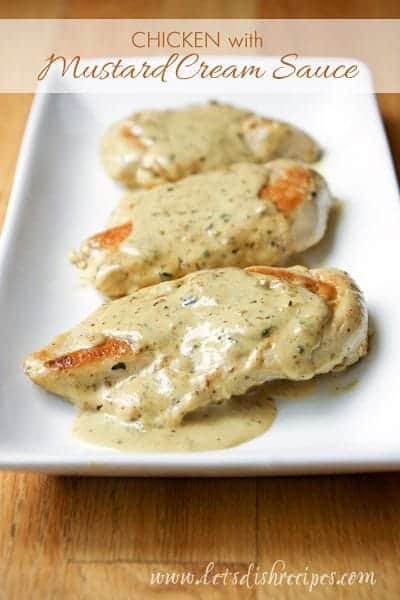 While yellow mustard is the most popular type of mustard in the United States, this recipe calls for Dijon mustard, which contains white wine in addition to its other ingredients. Dijon mustard lovers will enjoy the creamy mustard sauce that covers the chicken in this savory recipe. Additionally, it is easy to prepare, even as a weeknight dinner. Containing no sugar, mustard is one of the valuable low-carb foods available and a great asset to this dish.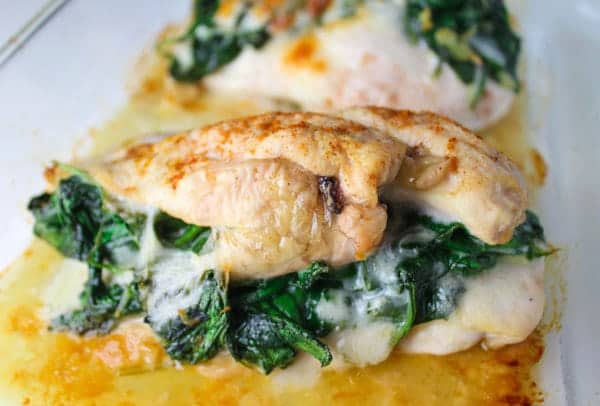 Provolone cheese and spinach stuffed inside of a seasoned chicken breast is a heavenly combination and so very healthy too. The tender, baby spinach leaves are sautéed with garlic for an incredible flavor boost, and the cheese adds a smoky flavor that melts into a gooey temptation. And, if you have never tried to butterfly a chicken breast before, it is a super simple way to make ordinary chicken into something really special. Since it is essentially a carb-free chicken dish, this recipe is perfect for those on diets like Atkins.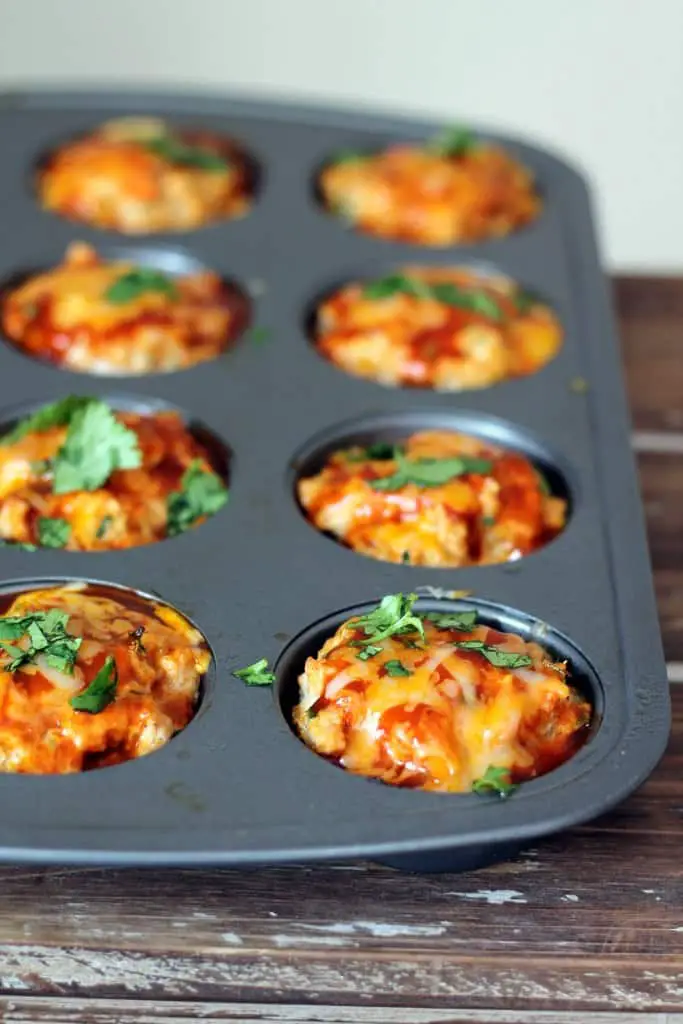 Packed with their own vegetables, quinoa, chicken, and spices, these tasty tidbits are full of vitamins, minerals, and protein while also being, low in fat and carbs. Baked in muffin tins, red pepper and onion mix with chili powder, enchilada sauce, and cilantro for a Mexican flair. And, of course, they are topped with melty cheese for an extra special touch.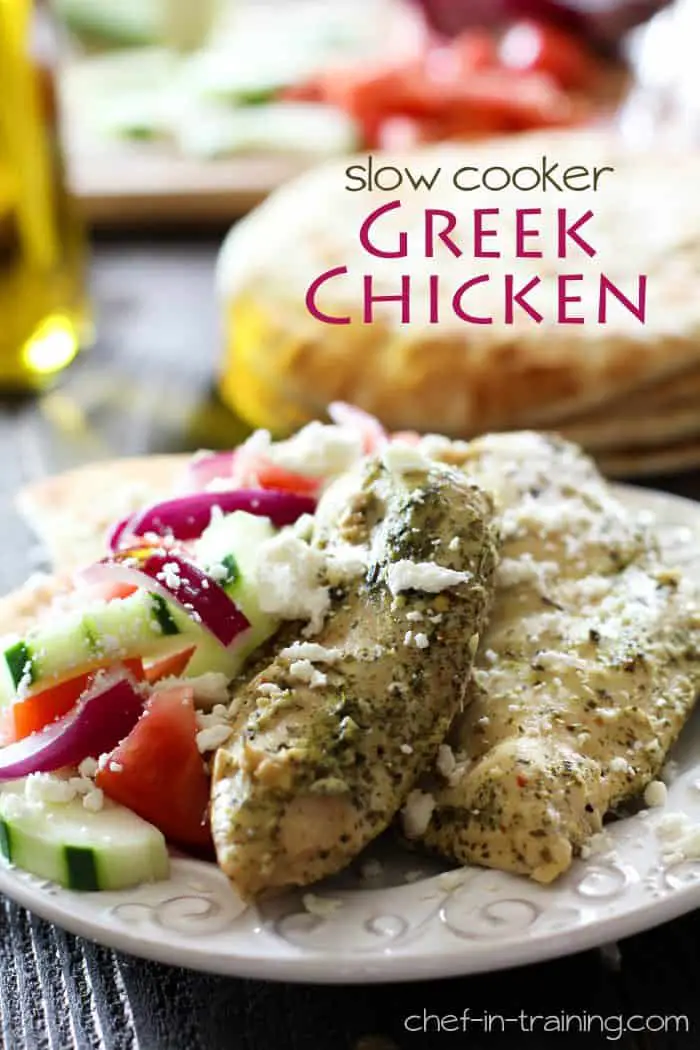 Greek spices are rubbed into this chicken that can be easily
cooked in a slow cooker
for a tender and flavorful meal. The slow cooker makes the cooking task simple and it does not heat up the house, making this a perfect summertime meal. Add some feta cheese and veggies, and you have a great meal with very little effort. This Greek style chicken also be served as a gyro as a great way to serve the leftovers for lunch or another dinner.
Creamy, cheesy alfredo sauce tops this chicken and broccoli for an incredible taste sensation. This dish starts with lightly steamed broccoli and tender chicken. The alfredo sauce is made from delicious cream, butter, and fresh parmesan cheese. Mix them together and the decadent delight that results will leave you wanting more. Serve over zucchini noodles or cauliflower rice and you will not even miss the pasta.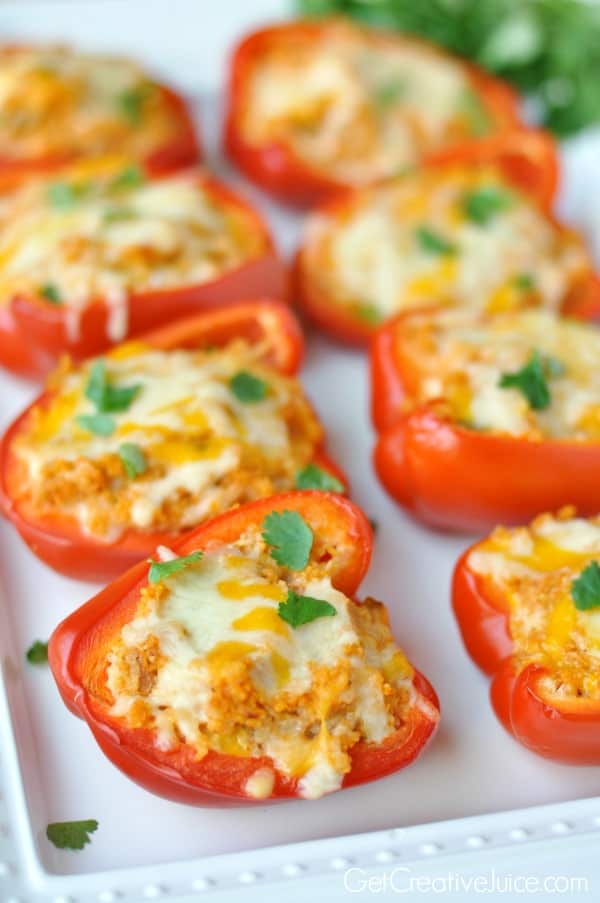 Use a pepper for an edible bowl in this fantastic Mexican inspired, low-carb food. Couscous, shredded chicken, taco seasoning, and salsa make up the filling for these sweet red peppers. Topped with a Mexican blend of shredded cheeses, this will be a meal that the whole family will really enjoy. Since it includes foods from a variety of different food groups, it will also provide great nutrients and keep you satisfied long after eating.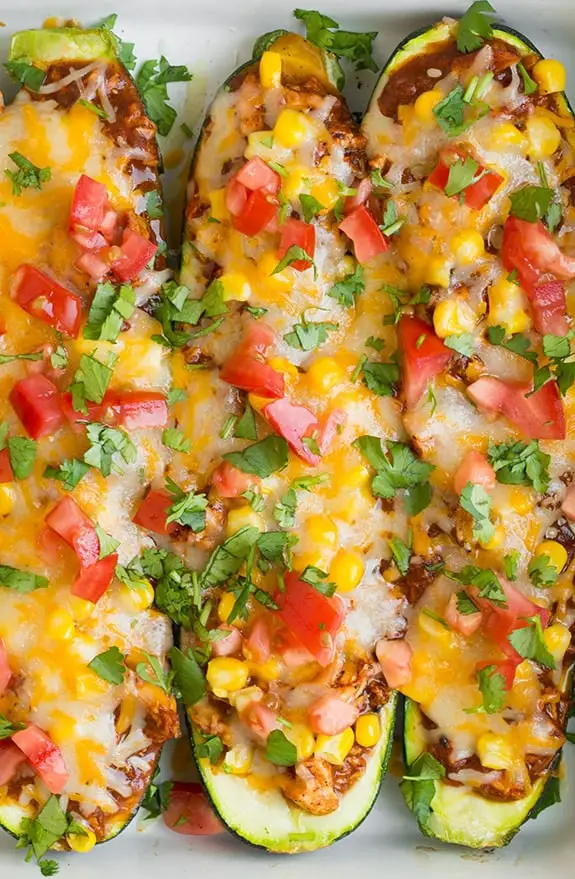 Chicken Enchilada Zucchini Boats are a fantastic twist on the classic Mexican dish. Trade the high carb tortillas for very low carb zucchini and this is one of those low-carb chicken recipes you will crave over and over again. The filing of this enchilada boat can be customized to your spiciness preference, and receives and added boost of flavor from ancho chili powder. Topped with a cheese blend that is melted in the oven, this recipe will become a new family favorite.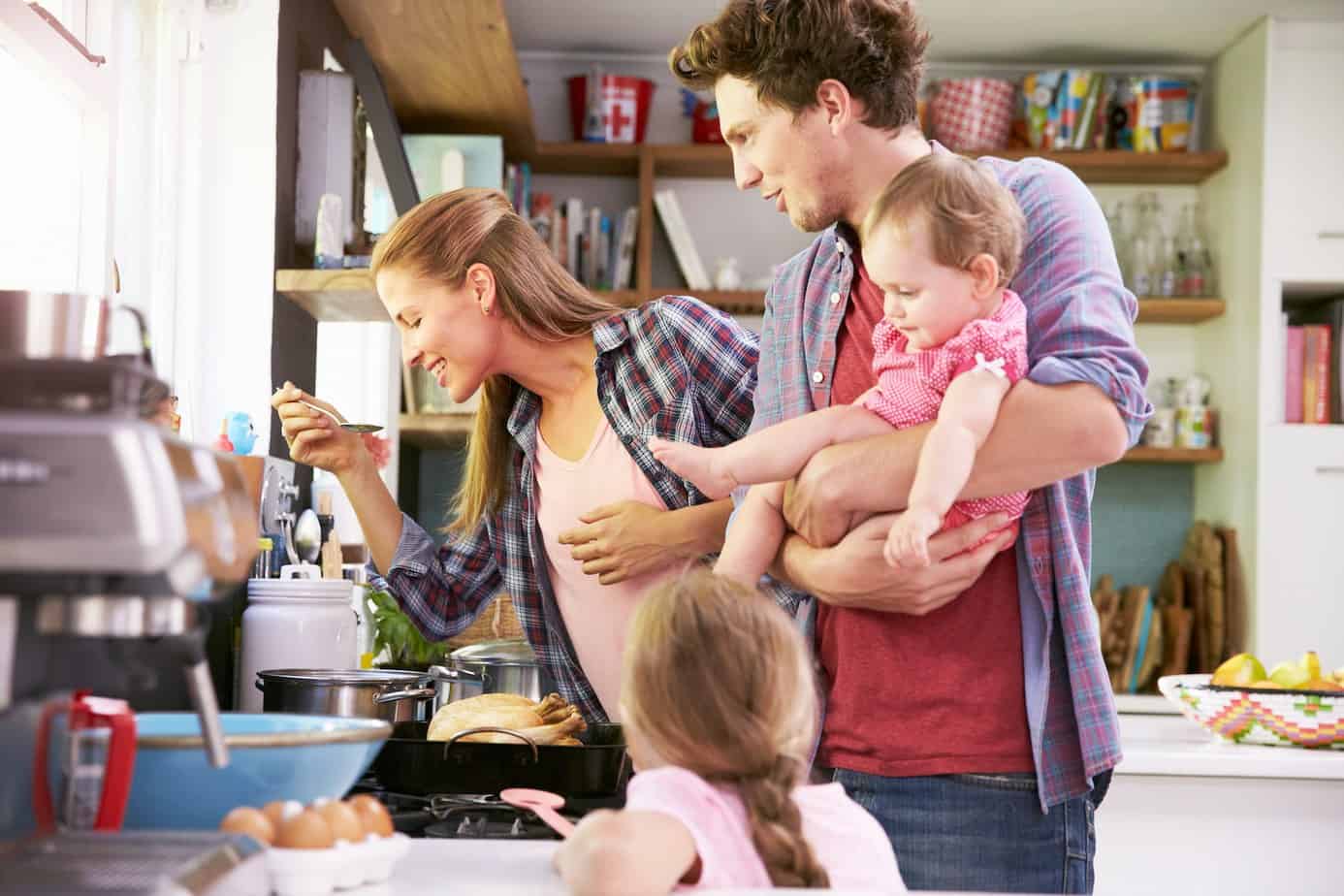 If you are looking to lose weight quickly, a low carb diet is one of the best ways to do it. By eliminating carbs, you will restart your body's metabolism and how it stores energy moving it into fat burning mode instead of fat storing mode.

As with any diet, it's important to balance chicken and other meats with servings of fruits, vegetables, and healthy fats like nuts. Serve these meals with a green salad or other vegetable as a side, and some fresh fruit for dessert to round out a healthy meal. Use fresh ingredients whenever possible to avoid preservatives found in canned and frozen foods.
What's your favorite chicken recipe? How do you cut carbs from your diet? Let us know in the comments section!