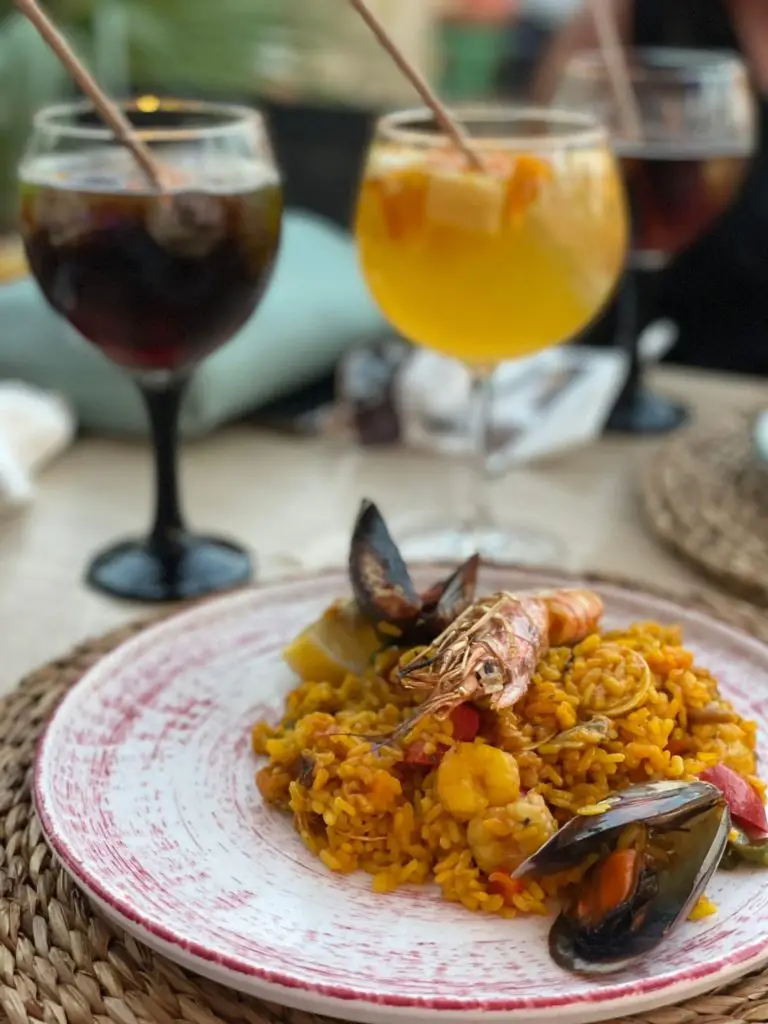 9 Delicious Seafood Dinner Party Ideas 
It's amazing how many different ways you can cook a fish. What's even more amazing is all the different ways we've come up with to cook thousands of different kinds of fish. There are almost as many easy seafood recipes as there are fish in the sea! No matter where you go in the world, the coastal cities and towns will have their own brand of delicious, fishy delicacies with recipes that have been perfected over hundreds of years. 
On top of being delicious, fish is an excellent source of protein as well as crucial vitamins and minerals, such as iron and potassium. Fresh fish is often expensive at your local grocery store, especially when it comes to some of the fancier fish like lobster. So if you're getting ready to throw a fancy or especially significant dinner party, pop open that bottle of white wine and consider adding at least one seafood course to your menu.
From fishy main meals to delicious seafood appetizers, here are nine seafood dinner party ideas.
Paella
Paella (pronounced "pie-ay-yah") is a delicious rice dish that comes from the Valencia region of Spain. It's made in a wide, shallow pan over an open fire, and is full of rice, vegetables, seasonings, and any kind of fish you want. Traditionally, it uses a special kind of short-grain rice called bomba, which absorbs lots of liquid for a rich flavor. Paella is the one of the best main dishes for a seafood dinner party, since it's made to be shared! In Valencia everyone gathers around the pan and eats right out of the pan with a spoon. But the best part of paella is the socarrat—the crusty rice at the bottom of the pan that gets crispy and caramelized after you've cooked it over the fire. 
Sushi
Sushi is probably the most popular and well-known Japanese food outside of Japan. Technically, "sushi" refers to anything made with sushi vinegar. That includes dishes that you might not immediately think of when you think of sushi: nigiri, gunkan, temaki, and more. In the West, we typically think of sushi rolls first. The endless combinations of ingredients and flavors that can go into sushi rolls make it an excellent option for your next dinner party. Get a fish platter of your favorite rolls from a local sushi restaurant and let all your guests sample them! If you have friends who are vegetarian or not quite ready to try raw fish, you can get some vegetarian sushi rolls too.
Shrimp pasta
Is it possible that there's a fish that goes well in pretty much any dish? If it is, that fish is probably shrimp. Shrimp (also known as prawns) shows up in all kinds of dishes in cuisines all over the world, but there's no more popular combination than shrimp and pasta. Adding shrimp is a great way to spruce up any pasta dish for an easy dinner, and it packs a lot of protein. No wonder shrimp and pasta are best friends.
Lobster
Have date night at home! If you're feeling fancy or want to celebrate some really special occasions, you can add a lobster dish to your dinner party menu. You can find hundreds of recipes for lobster dishes online, from lobster thermidor to lobster rolls to lobster bisque lobster tails dribbled in a creamy sauce. And we haven't even got to the side dishes yet—you can put lobster into dishes like mac and cheese or potato salad to add a little fishy flavor.
Fish Tacos
Fish tacos are possibly the easiest meal you can make for your dinner guests. In fact, you don't have to make much at all! Just set all your taco fixings out on the counter and let your friends build their own tacos. Make sure you have tortillas, lettuce or cole slaw, some salsa (think tropical, like something with mangoes), and of course, your fish. Salmon, tilapia, and mahi mahi are the perfect taco fish. Everyone loves a taco bar! It's the perfect quick dinner for groups and will quickly become a family favorite.
Salmon Burger
Can't decide between a BBQ night and a seafood dinner party? You can have both! Just cook up some salmon burgers, either on the grill or on the stove. The usual burger toppings like ketchup, yellow mustard, and pickles, probably won't go as well with the salmon, so this is a chance to try out some new ones. Opt instead for some spicy mayo, pesto, or avocado. You could even add cheese! Swiss cheese, havarti, and blue cheese all pair deliciously with salmon. 
Clam chowder
When the weather turns cold, you're going to want something hot to eat. Invite your friends over after a long winter day to warm them up with your friendship, laughter, and delicious clam chowder. It's easy to make, using mostly ingredients you probably already have in your pantry (ok, we don't expect you to have clams in your pantry). Clam chowder has a thick, almost gravy-like texture. It is typically made with clams (of course), milk, butter, and potatoes. You can add some fancy toppings like bacon bits or cilantro or just stick with the classic oyster crackers. 
Shrimp fried rice
Like we said, shrimp goes with everything—even rice. Order some shrimp fried rice from your favorite takeout spot for your next dinner party, or make some yourself! All it takes is some shrimp, rice, vegetables (little ones, like peas, corn, and finely chopped carrots), and some soy sauce. Shrimp fried rice is delicious on its own, but it also makes a great side dish. It's sure to be a hit among your guests!
Glazed salmon
Salmon is the MVP of the seafood genre. It's easy to cook and pairs well with so many different flavors. It's almost impossible to get salmon wrong, but one easy way to make sure you don't mess up is to try a glazed salmon. There are hundreds of recipes for citrus glazes, honey glazes, and much more. Just pick your favorite glaze, add it to your salmon, and cook it—either in the oven, on the stove, or even on the grill. Then plate it atop a bed of freshly steamed rice or noodles with a side of vegetables. Your stomach will thank you for such a delicious, fresh meal, and the rest of your body won't be too disappointed with the health benefits. You might end up trying a new glazed salmon recipe every week!