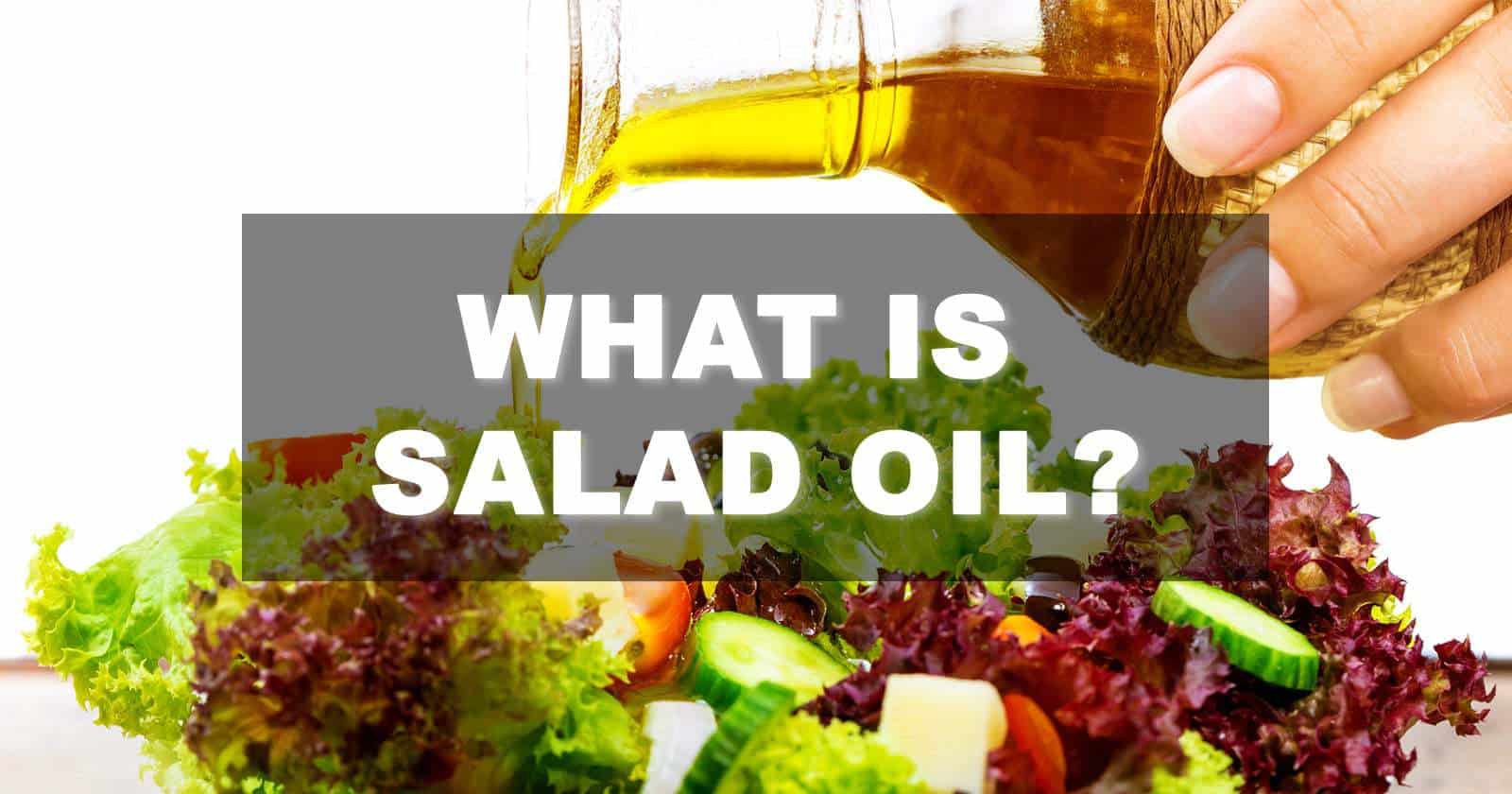 Salads are a healthy and tasty addition to any diet. With all of the salad dressings sold on the market, you might want to save some money and make your own. Making your own dressing is also a healthier alternative than what stores tend to offer.
If you are someone who likes to make their own salad dressing, you may be wondering, what is salad oil? What types of salad oils should I be using?  Some recipes may call for it, and if you have not heard the term before it might be confusing. What kind of oil is salad oil? Why is it called salad oil? These questions and more will be answered in this guide.
What is Salad Oil?
Salad oil is any type of light oil that is used in a salad. It is a generic term that is used to cover a variety of different types of oils. When it comes to salad, you do not want to use something that overpowers the flavor. That is, unless you are using it as the main source of flavor.
Polyunsaturated fat, typical salad oils, have a more mild light taste and a high smoke point. Monounsaturated fats are heavier healthy fats avocado oil, sesame oil, soybean oil, safflower oil, and peanut oil. They have lots of health benefits and you would think they would pair well in a salad. However, they can have an extra flavor that can have an effect on the resulting dressing. All of these are edible oil, however, some just pair better on salad. Extra virgin olive oil has a lot of this additional flavor, and can really throw off the other ingredients in the recipe. Also in this realm, nut oils and some seed oils like flaxseed oil can also be too strong. Their nutty flavor can overtake the dressing and ruin the flavor.
Types of Salad Oil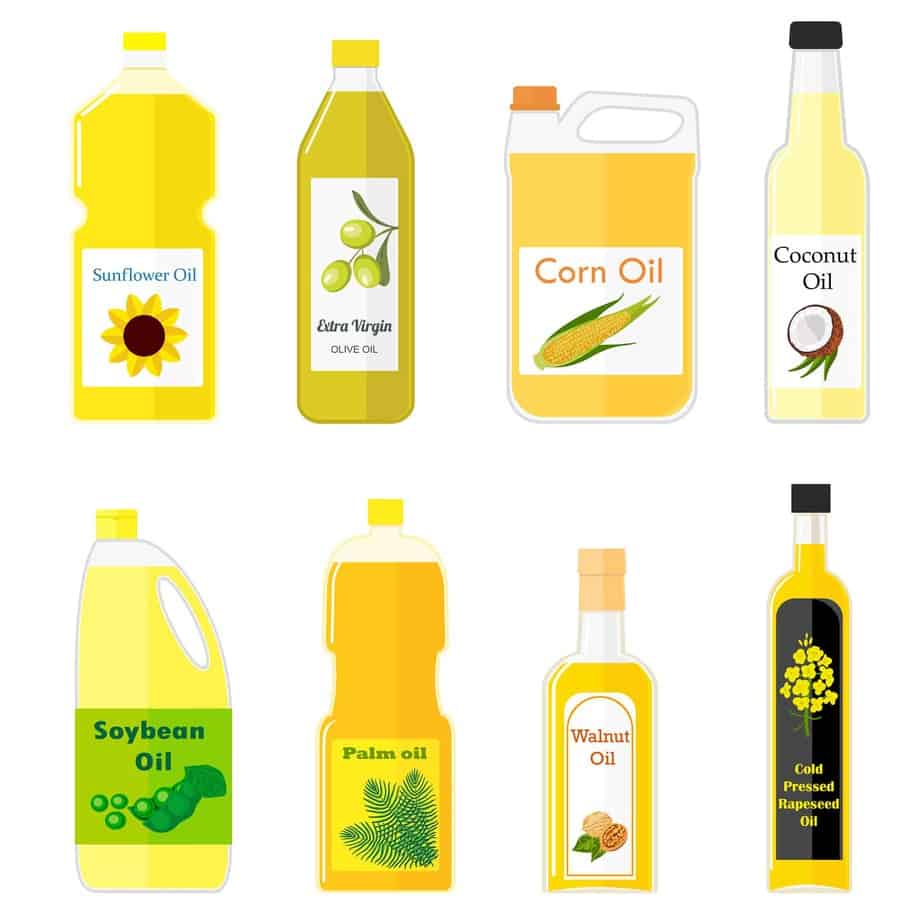 Vegetable oil
Typically a blend of different oils, this oil is neutral smelling and tasting.
Canola oil
This oil, made from the rapeseed plant, is similar to vegetable oil when it comes to taste and smell.

Corn oil
With a neutral flavor, corn oil is refined and is very affordable.
Sunflower oil
Sunflower oil is a light-tasting vegetable oil made from sunflower seeds. This type of oil will turn more quickly than other oils, so keep it in a cool, dry place.
Light olive oil
With a refined taste and smell, light olive oil is much less heavy than its extra virgin counterpart. It works well in many types of dressing as long as it is used sparingly.
Grapeseed oil
This oil is perfect for vinaigrettes and has a clean taste. It is also more affordable than some other oils.
There are many other oils that you can use, including avocado and safflower seed, and you can be as creative as you would like.
Salad Oil Recipes
The following are just a few recipes that call for salad oil. They are tasty and healthy, and you get to choose which salad oil to use! Enhance the flavors that you would like.
Clear Gazpacho
Ingredients
Stock

1 roughly chopped cucumber
1 roughly chopped onions
2 chopped tomatoes

Topping

1 tbsp of salad oil
1 tsp of sugar
1 tbsp of chopped coriander
1 chopped tomato
1 tbsp of capsicum, chopped
1 tbsp of cucumber, chopped
A few drops of Tabasco sauce
Directions
Cut the onion and cucumber into big pieces and add to six cups of water. Bring to a boil and cook.
Add tomatoes and put the mixture inside the blender. Run through a sieve.
Then, put the toppings in the soup along with some ice cubes, and mix well.
Serve cold.
Chickpea Lettuce and Vegetable Salad in Lemon Dressing
Ingredients
Salad

½ cup of white chickpeas
½ cup of lettuce leaves, torn
1 cup of cubed cucumbers
½ cup of cubed capsicum
2 tbsp of chopped celery
1 cup of cubed tomato
½ cup of chopped spinach
Salt to taste

Garlic Croutons

4 bread slices
½ tsp of grated garlic
1 ½ tbsp of butter

Dressing

½ tsp of lemon rind, grated
2 tbsp of salad oil
1 tbsp of lemon juice
½ tsp of mustard powder
1 tsp of parsley, chopped
Salt to taste
Directions
Croutons

Cut bread into ½ inch cubes.
Heat the butter and add garlic, using a nonstick pan.
Add the cubed bread and sauté over medium heat until they are crisp and lightly browned. Set aside and cool completely.

Salad

Take the chick peas, washing and soaking them over night.
Using a pressure cooker, salt, and three cups of water for two to three whistles, until they are cooked.
Drain all water and cool completely.
Combine it with other ingredients in large bowl and

Mix the dressing and toss with croutons and salad just before serving.
Broccoli, Bean Sprouts, and Green Peas Salad
Ingredients
Salad

2 cups of broccoli florets
1 ½ cups of bean sprouts
¾ cup of green peas
3 spring onions

Dressing

2 tbsp of lemon juice
2 tbsp of salad oil
1 tbsp of soy sauce
2 tsp of powdered sugar
¼ tsp of freshly ground pepper

1 tbsp of sesame seeds for garnish
Directions
Boil water in large saucepan, and cook broccoli for one minute. Then, immediately put them in cold water for 10 to 15 minutes. Drain.
Cook the green peas in salted and boiling water for three to four minutes.
Drain and place in cold water for a half an hour. Make sure that they remain crisp.
Put the bean sprouts in cold water and leave for 10 minutes, then drain.
Combine broccoli, bean sprouts, green peas, and spring onions in a large bowl and put into the refrigerator.
Right before serving, toss with dressing ingredients and

top this salad recipe with sesame seeds.
As long as you choose something that compliments the other ingredients in whatever you are making, you will be able to use salad oil freely. The many types of salad oil are tasty and have various health levels, but it is up to you which one goes best with your dish.
Let me know in the comment section if you have any questions and share if you liked it!