When it comes to cooking with wine, chicken masala is one of the top choices. Chicken and wine taste great on their own, and when prepared together it tastes so much better, what a combo, bless the souls of the discoverers.
This kind of dish gives a satisfying feeling in one meal, especially if you have a fantastic side dish to go along with it. If you have a really huge appetite, this is for you.
Because of its versatility and richness in its mode of preparation, chicken marsala has always been one of the top choices for serving in restaurants by chefs and cooks.
If you have been having a tough time getting your chicken Marsala to taste right or you haven't quite hit it off on the proper side dishes to go with it, just shrug off the feeling of disappointments and get ready for some chicken marsala perfection even at the drop of a hat.
Table could not be displayed.
Where Does Chicken Masala Come From?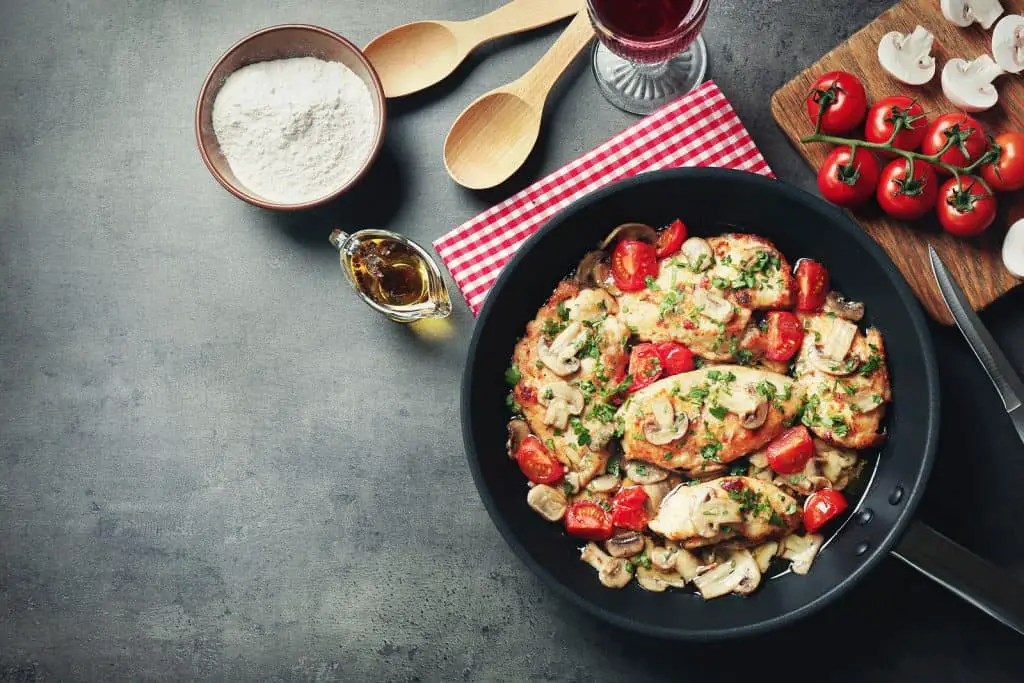 The credit for chicken marsala can be given to a wine named Marsala, this wine is manufactured in Italy, Sicily to be precise and it is the base for making your chicken marsala from the sauce.
As it is with most dishes of traditional background, chicken marsala varies in the mode of production around Italy with each region adopting its uniqueness in style and taste.
When making chicken Marsala, the wine is reduced to the form of syrup with mushrooms, herbs and onions and the end result is usually used for an array of other dishes aside chicken marsala itself.
The 'Marsala sauce' is famous; the dish has been in circulation from around the early 19th century.
Chicken Marsala Recipes
Basic Chicken Marsala
This chicken marsala recipe by Grandbaby Cakes is as delectable as chicken Marsala should be. It has the fullness of a traditional recipe and still manages to keep it all plain.
It offers chicken marsala without the use of cream but still tastes perfect; the broth also used was fat-free with some percentage in measurements.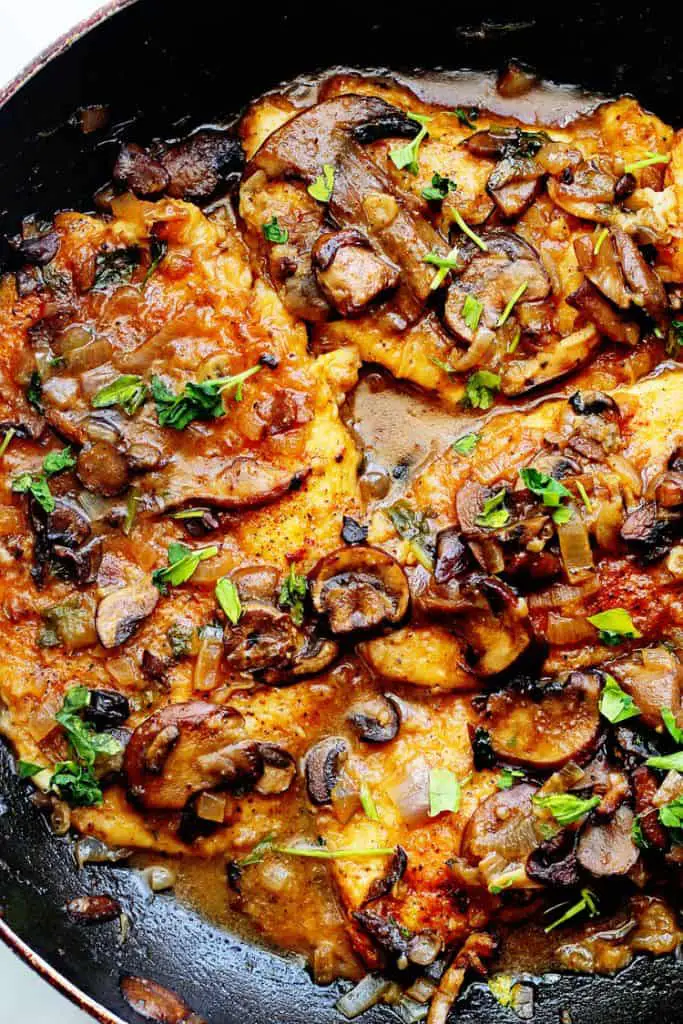 This chicken marsala recipe is perfect if you are on a weight loss plan and you don't want to miss out on the fun or if you will be serving people who are relatively fat conscious. It works either way.
Creamy Chicken Marsala
Now this is the chicken marsala with all the fullness of cream and butter, it isn't so bad to indulge now and then.
The reason why I went for this recipe by Framed Cooks is that it makes use of pancetta rather than mushrooms, so if you aren't an in-depth lover of mushrooms, you can still enjoy some chicken marsala.
Pancetta is a flavourful kind of bacon which is usually thick and superb for cooking; it should take the place of the mushrooms with ease.
For a video on a creamy chicken marsala recipe, follow this link.
Crock Pot Chicken Marsala
We can't state out all the chicken marsala recipes we have without sharing the crock pot version; it is simply one of the best you can try.
This recipe by Flour On My Face shows you how to make your chicken marsala in a crock pot and end up with a juicy, tender pot of chicken sweetness.
The only thing that takes time in this recipe is the crock pot cooking session; there is no extra fuss for preparation as all the ingredients are mixed in at once.
The recipe made use of corn starch and no cream was used, if you would rather have it with cream, am sure this works well with it too.
Chicken Marsala Side Dishes
Parmesan Garlic Noodles
If you want to carb up with your chicken marsala as a side dish then you can do some garlic noodles.
The thing I fell for in this recipe by Happily Unprocessed is how easy and straightforward the recipe is; it perfectly complements the fullness of chicken marsala depending on how much ingredients you used for, and it tastes great.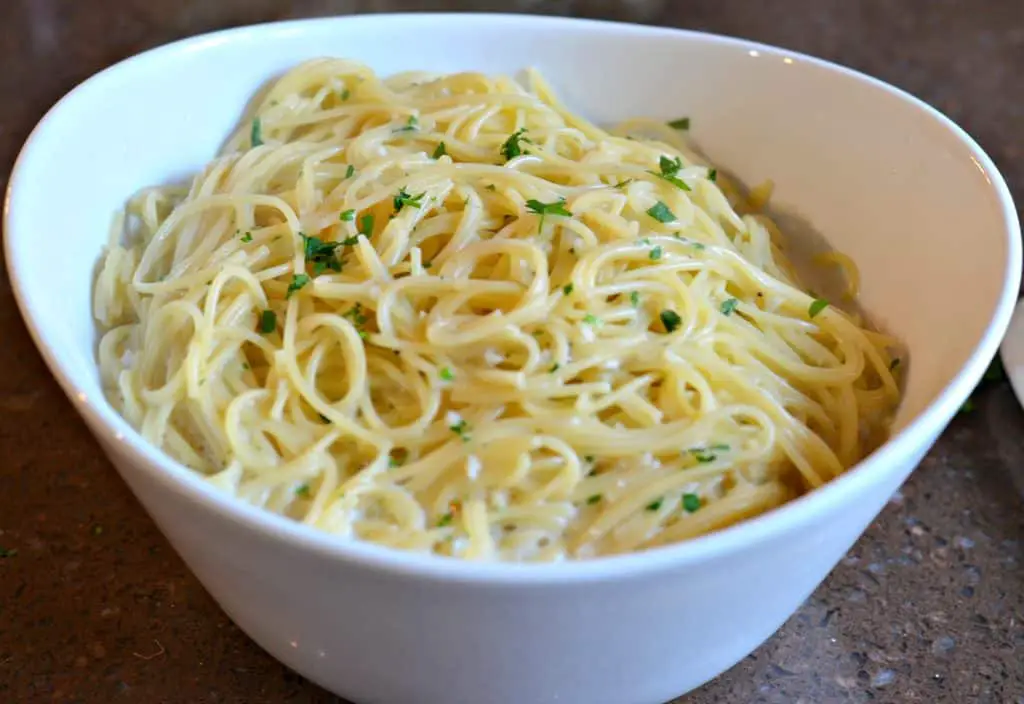 You could shred in some baby spinach or green peas if there is the need for more vegetables aside from the parsley. As said in the recipe, use whatever pasta you have available to you.
Almond Noodle
If you would rather go very light on the side and have mostly vegetable, go for the almond noodles by Kristy Rubby. The start to finish time takes approximately fifteen minutes, so it is a quick one.
It is also a very healthy and balanced side dish, rice noodles were included in the recipe, but the amount of vegetables far outweighs the presence of the noodles. They made use of almonds instead of peanut butter to reduce the fats.
Garlic Mashed Potatoes
Mashed potatoes are another good pair with chicken marsala, we all have an idea of how mashed potatoes should be but if you want a really nice recipe to follow, use this by Lauren's latest.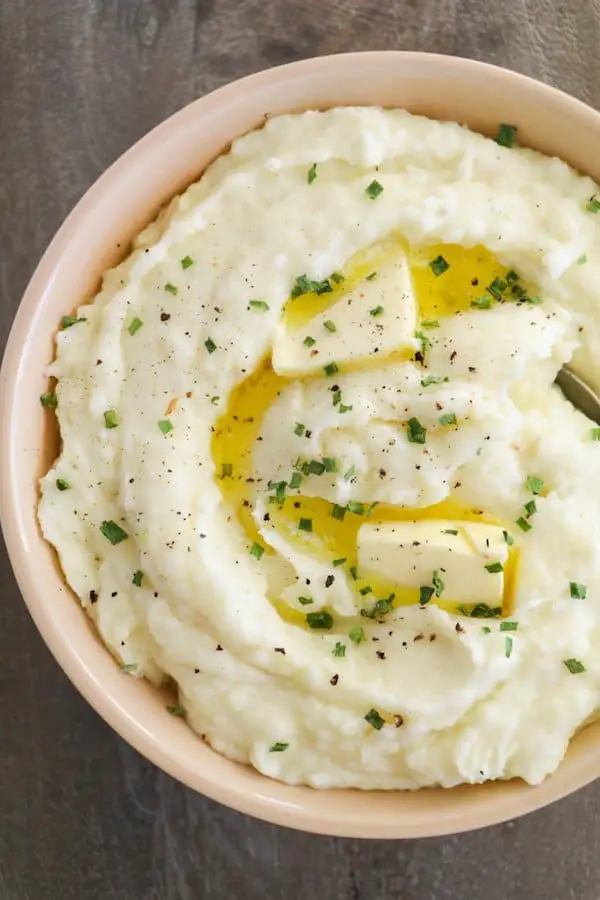 The mashed potato on the recipe page is beautiful, and it gives a step by step lowdown of how to go about getting yours as good.
I like the use of creamed cheese in the mashed potatoes; it gives it a whole different feel, see how well it works for you.
In Conclusion!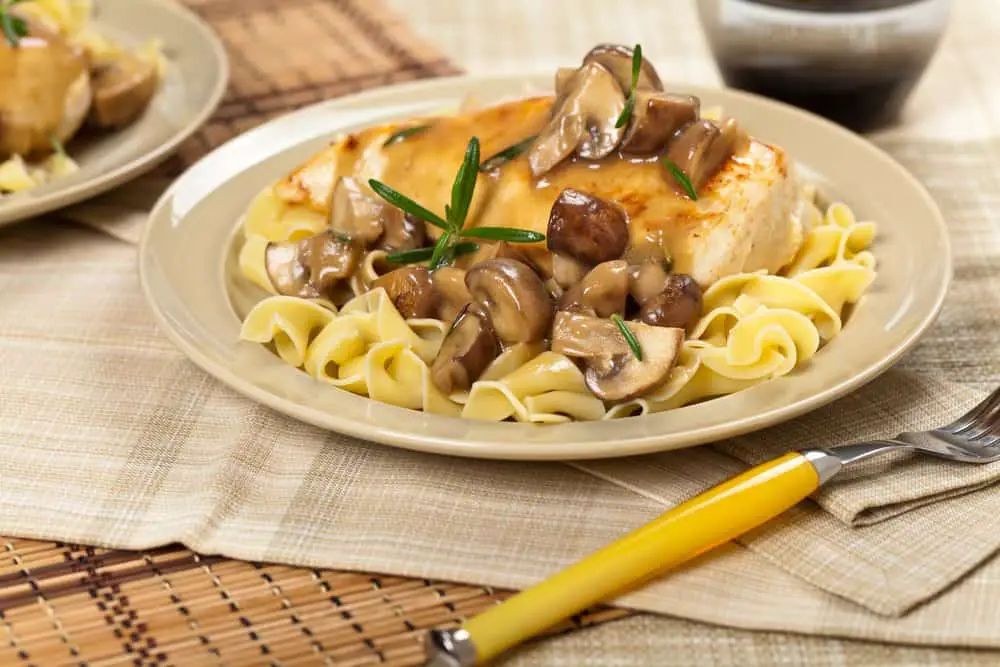 The basis of making chicken marsala is in the sauce, so you should take the time to ensure that it turns out as expected. With or without the inclusion of cream in your chicken Marsala, you can use other ingredients to enhance its taste and still get an amazing end result.
Go the whole hog on your side recipes; choose perfectly complimenting sides that are balanced with your chicken marsala such as the ones we discussed above.
If you have any additions to them, you can send in your thoughts, and I will be glad to acknowledge as well, it makes it worthwhile to hear your try out stories.