The aroma, the deep and oily dark liquid, the frothy crema on the top. A good cup of espresso is one of my favourite treats. If you're serious about your espresso, it might be easier on your wallet in the long run to invest in your own espresso machine.
Espresso machines can run into the thousands of dollars, but if you're not able to make that kind of investment, there are still decent machines to be had for less. In this article, I'll discuss some of the features to look for, and recommend the best espresso machines under $200. Feel free to go right to the listings on Amazon to see current prices and the latest reviews.
Quick Comparison
Interface
Backlit buttons, one-touch operation
Dial-controlled operation
Backlit buttons, one-touch operation
Interface
Backlit buttons, one-touch operation
Best Choice
Interface
Dial-controlled operation
Interface
Backlit buttons, one-touch operation
What to Look for in an Entry-level Espresso Machine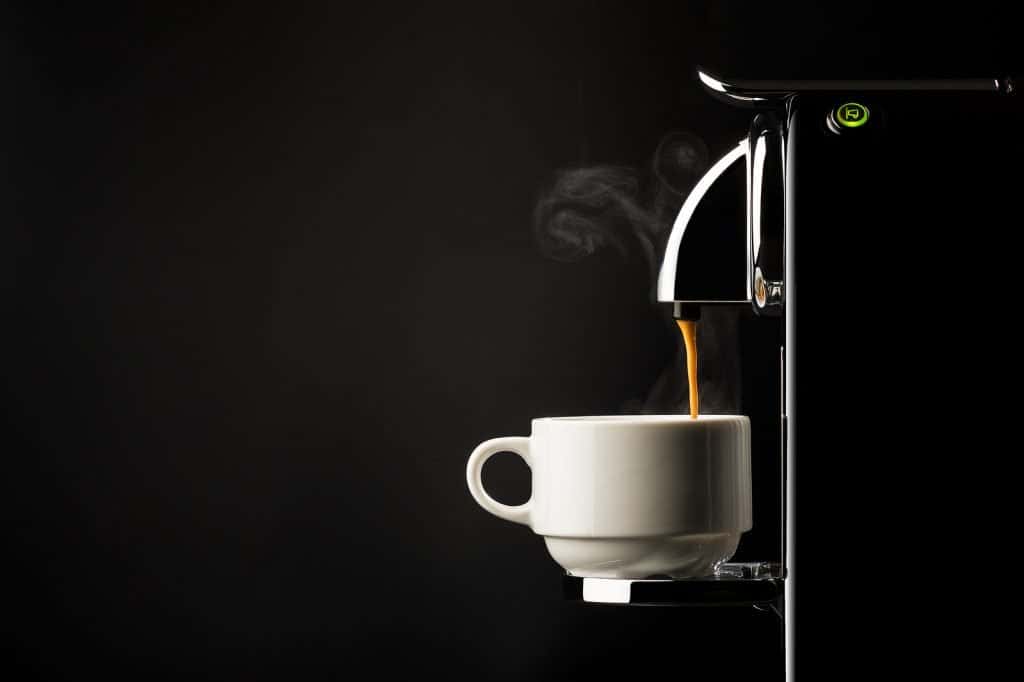 Espresso makers can be very complex machines. But at the entry-level, the questions you need to ask are pretty simple.
1. The Interface
Is it a one-touch operation, or does it require more user input, like to control the flow of water? Are the lights and buttons easy to see?
2. Functions
Can it make single and double shots? Does it have a milk frother for making cappuccinos and lattés?
3. Accessories
Does it have a tamper to compress the grounds or a pitcher/container for frothing milk?
4. Other Notes
Espresso machines have a lot of moving parts. No matter which machine you buy, the bottom line is that you need to maintain it. Read the manual and consult YouTube videos for tips.
Finally, buy the right kind of coffee and grind it properly. Espresso requires a uniform, very fine ground, such that many home brewers actually recommend buying good quality pre-ground coffee like Illy or Lavazza unless you are prepared to invest in a high-quality grinder. And if your machine is a pod machine, be sure you're buying the right ones!
Best Espresso Machines Under $200
Let's get to the machines!
This Mr. Coffee espresso machine has a streamlined, minimalist look, available with stainless steel, red, or white accent panels at the front. A built-in milk frother delivers the milk straight to your drink to make lattés or cappuccinos.
This machine has a simple interface. It has LED-backlit buttons for choosing between a single or double shot of espresso, a small or large cappuccino, or a small or large latté. A small dial above the milk reservoir lets you customize the level of froth for your drink.
Other features include:
adjustable cup tray to accommodate demitasse cups or larger mugs
removable water and milk reservoirs
drip catcher
accessories: single and double shot filters, measuring scoop, tamper
1-year limited warranty
This is a popular machine, with many owners lavishing on high praise. Some comment that issues they had with the machine not heating water to the correct temperature were solved after following the machine's recommended cleaning and priming procedures.
However, many reviewers find that the machine tends to lose pressure over time and it seems to generally suffer from poor longevity.
De'Longhi is a common Italian household brand. This machine consistently gets recommended on forums like Reddit as being a great entry-level espresso machine. It's not a one-button machine, although it is still quite simple.
A dial on the front of the machine controls the operation, with a ready light to indicate when the water has heated and the machine is ready to go. You control the flow of water with the dial, as well.
This quick video shows this machine in action:
Features include:
35 oz. removable water reservoir
cup warmer tray
swivel jet frother
single and double dual function filter holder that can hold grounds or coffee pods
built-in plastic tamper
measuring spoon
Buyer reviews are somewhat mixed. Issues like the machine vibrating excessively while in use, and the awkward size of the milk frother inspire complaints.
But many reviewers (including Italians!) agree that this is the best machine you can find at this price point. Those experienced with this machine also recommend following directions carefully to prime and maintain it to avoid loss of function. If you want to make cappuccinos or lattés, you will need to get a 12 oz milk pitcher, like this one. (Many also recommend getting a better tamper than the built-in one.)
Nespresso is Nestlé's play in the coffee pod game, and consensus is that they're currently winning. Nespresso makers offer such a consistently good cup of espresso that some high-end restaurants are even using them.
If you're not familiar with the concept, you insert a pre-filled, sealed pod of coffee grounds into the machine, turn it on, and it brews your espresso. This particular machine does not include a milk frother, so you'd need a separate frother for cappuccinos or lattés. Nespresso does offer pricier models like this one that have one built-in.
Other features of the Pixie:
folding tray to accommodate different cup sizes
backlit buttons and indicators
24 oz. removable water tank
1 year warranty
Many users love the convenience of this system: no grinding or measuring coffee grounds, no worrying about tampering or operating the portafilter. And people find that it does make a consistently good cup of espresso. It's also a nice-looking piece of equipment with the metal side plates and art deco design.
Some have issues with the unit leaking (although it seems this may be an issue with adequately inserting the reservoir). The other main drawback is the reliance on the pods. You have to buy compatible pods, and they create a lot of waste (though Nespresso has a pod recycling program).
Pull that Espresso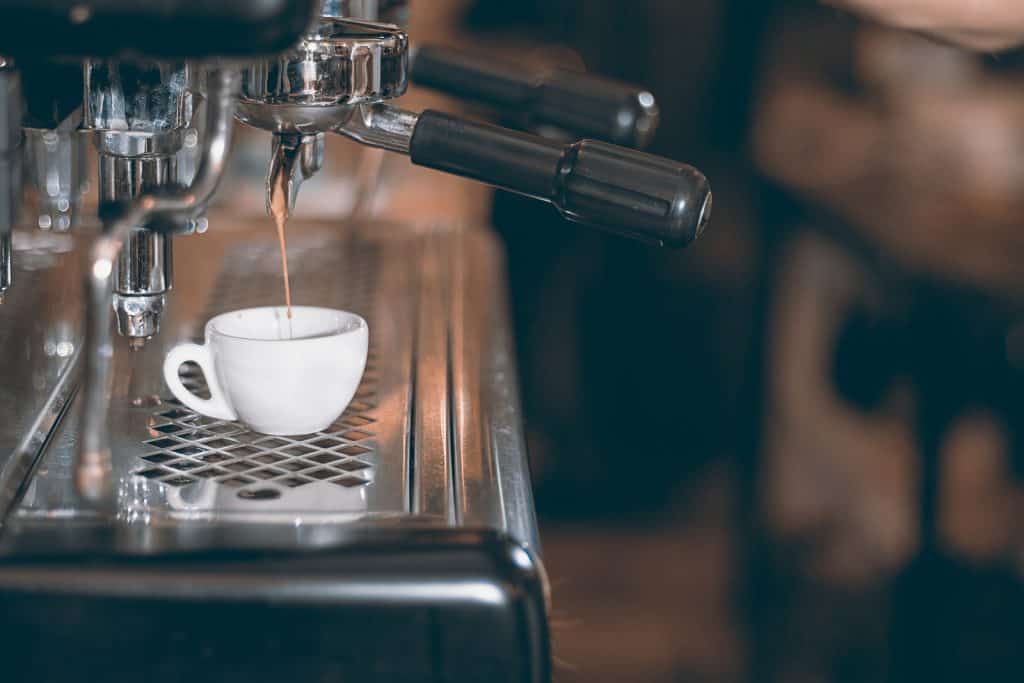 Yes, you can get a decent cup of espresso from a machine that costs less than $200!
I recommend the De'Longh. There's something satisfying about buying a real Italian espresso machine, isn't there? It gives you more control than the Mr. Coffee and seems to last longer, though pulling consistently good shots may require some practice and know-how.
If you want a one-touch, no effort operation, the Nespresso machine gets top marks for consistency and ease. I do worry about the environmental impact, so recycle those pods responsibly!
Do you make espresso at home? What type of machine do you use?