Oh, spaghetti! How we love thee, you have given us a substitute to so many starch-based dishes like rice. Spaghetti isn't new to anyone; even small children know it when they see it, so suffice to say it has been around a while. Let's help you sort out, what to serve with spaghetti.
Since its inception, it has been received with open arms, what can't you do with spaghetti? The possibilities are endless, you can cook it in so many ways, and it takes so little time to have it ready for serving, and think of all the lovely inclusions that can be put in it, mmmm, I feel the hunger pang!.
The main issue encountered by people is getting a side dish to go with it that is unique and at the same time palatable, there are so many ideas but knowing which is best is sometimes the hurdle and we are crossing that hurdle in a bit.
Is Spaghetti From Italy?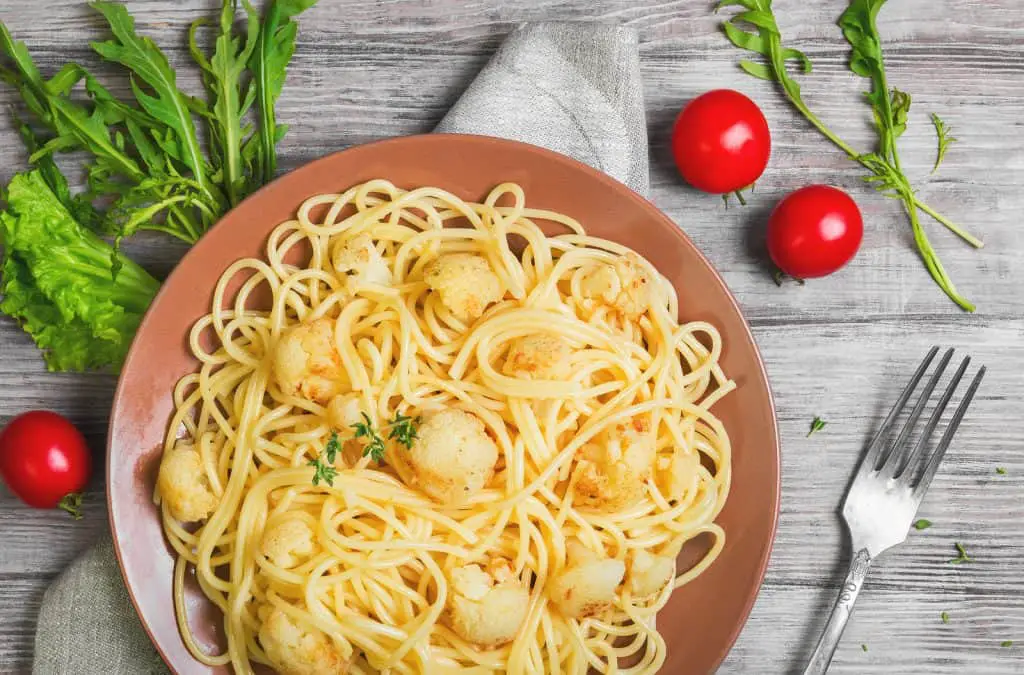 Absolutely, Spaghetti meaning "twine" in English is a pasta of Italian descent, and its popularity grew all over the world and spread across nations with different similar types being innovated by people.
Typical Italian spaghetti is thin, long and cylindrical in shape although a whole variety of new up-shoots are also referred to as spaghetti in recent times.
As it is with many other dishes of general acceptance, the origination of spaghetti from Italy has been argued on the basis that dishes like that can be invented in different parts of the world but not gain as much instant widespread recognition as the Italian version of it.
Tips to avoid soggy plain spaghetti
Set a timer for two minutes maximum
Make the pasta last
Salt the water properly
Let the water boil before adding your spaghetti
Stir, stir, stir!!!!
Tips to avoid bland spaghetti sauce
Clean out your fridge's vegetables and try combining them into your favorite pasta! Try experimenting with different veggies like bell peppers cherry tomatoes, or red onion to change the taste and texture of the sauce. Taking an easy recipe and elevating it with fresh herbs, veggies, or even black pepper can take your pasta dishes to the next level.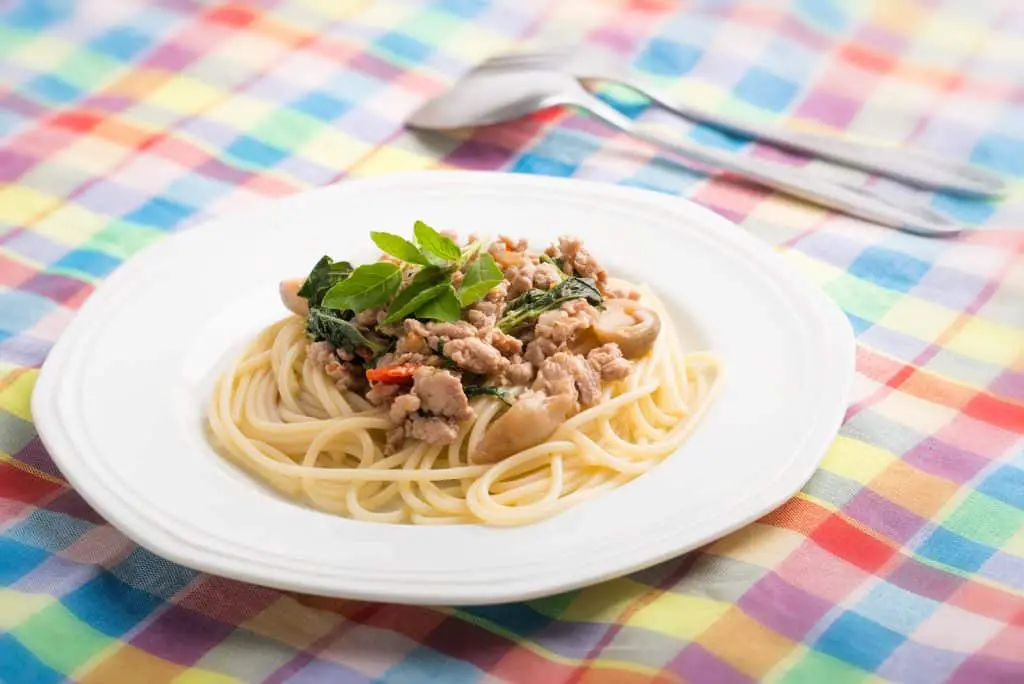 Spaghetti Pasta Recipes you should try.
1. Serve Spaghetti Squash Lasagna
This is a must try for everybody, if you haven't had spaghetti squash lasagna before, use this recipe by Skinny Taste and make yourself some.
This recipe has all the presentations well listed in steps for you to get it just as it is. Spaghetti squash lasagna is perfect for dinner, even if you have a lot of people to serve, you can make them in multiple bowls like in the recipe.
You can use more bowls depending on the number of people you will be cooking for. I like the vibrant red colour of the marinara sauce used in it.
2. Spaghetti and Meat Balls
I know we have tried this at one point or the other of our lives, for most people, it was a staple while growing as kids but a good recipe to remind of how tasty it can be isn't a bad idea.
One major reason why this recipe by Recipe Fiction is a hit for me is because of the mini sizes, yes, they made them is muffin tins, and I am sure you can guess what the result would look like.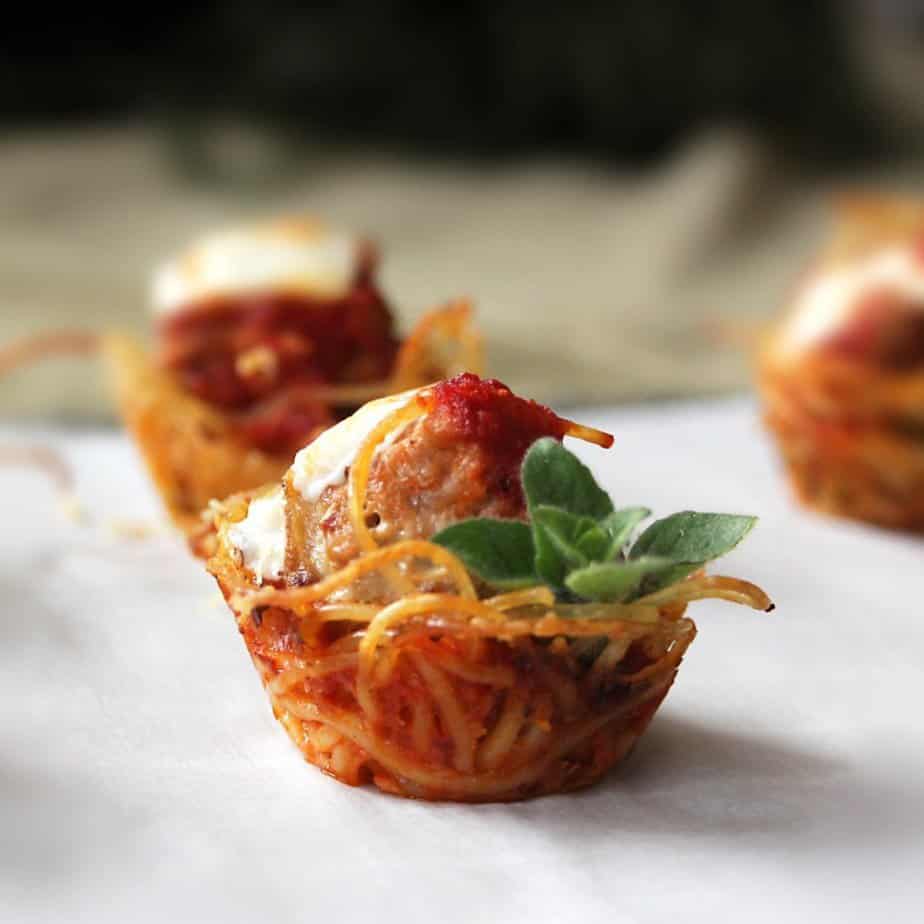 Small bites of sweet spaghetti and meatballs in many places, perfect to serve guests for a party or even at home.
3. Spaghetti Pie
Most spaghetti pie recipes usually take a whole lot of time, and the pie itself is rock hard, if you want a simpler, time-saving recipe that gives a not so hard pie then use this recipe by Gwen's Nest.
The recipe is a simple as it comes and the pie is lovely. Making you want to have a taste right away, it also has a breakdown of all the ingredients and procedures used.
If you would prefer to have your pie layered with different vegetables, you can add that as a twist as well; just ensure you set the right baking time to have it come out nicely with a creamy sauce.
Serve Side Dishes with Spaghetti
1. Antipasto Salad
This is good for mixed spaghetti, like your spaghetti pie and that with the meatballs as well, Serve your spaghetti with an antipasto side dish encompassed with different vegetables, this will help balance it out and make it more nourishing.
Traditional antipasto salad is made with salami, feta cheese, artichoke hearts, lemon juice, salami, olives and olive oil. Try this simple recipe.
Try this great recipe by I breathe I'm hungry. It has such a nice amount of vegetables combined, from dried tomatoes to cauliflower, it is all in there. You can throw in more veggies if you want, just make sure it fits all the same.
Guess what; Laura is in the kitchen again, take a look at her beautifully set salad and follow the video.
2. Garlic Bread
Garlic bread makes for a perfect side dish for your spaghetti, in most cases, the spaghetti itself contains a lot of ingredients aside from the pasta alone. So using garlic bread with it will help draw out the sauce and isn't so heavy with the spaghetti.
You can purchase or make your own garlic bread. Most people use butter and minced garlic. Garlic bread is one of the best side dishes because of how fast it comes together. Pairing this with the main course offers a good contrast in flavor, and it's delicious to dip in your leftover tomato sauce.
Place a few slices of homemade garlic bread like this made by Grandbaby Cakes beside a plate of spaghetti, and you are ready to serve.
You don't have to get your garlic bread out, follow the recipe and you are sure to get it right.
For a simple cheesy garlic bread video, follow this link
3. Grilled Honey Carrots
If your spaghetti is not already vegetable laden and you don't want to go all the way for a salad side dish, try out this sweet grilled honey balsamic carrots by What's Cooking Love.
They look and actually taste good. You don't necessarily need to slice them up; you can serve them whole beside your spaghetti as they give a more attractive appeal that way. Grilling makes then softer for eating and serving.
This is one of the best sides to have on the dinner table because it doesn't deter picky eaters.
3. Caprese Salad
This dish is the perfect choice for busy weeknights. This combination of fresh basil, mozzarella tomatoes and balsamic is a simple side dish to put together and is a great way if you want an appetizer that is light. Try this recipe for a great addition to your pasta dinner.
Have A Spag!!
Spaghetti is an awesome pasta that is so delectable and straight forward; it saves you a lot of time if you are pressed to get your cooking done. Still, want a video on how to best cook your spaghetti?  watch it.
Get into the spaghetti season and become crafty with some homemade pasta. This cookbook by Aliza Green guides you on how to get your hands on the flour.