So you have always had a hard time getting some pepper into your diet? Just stuff it! Stuffed peppers fall into the category of those dishes that are unique, and it has managed to peek up close to many of my tryouts.
First because of the simplicity with which it comes in and secondly because of how versatile it can be, although, I must admit I have had some no, no stuffed peppers before.
There are so may fun ways you can stuff pepper and present it, but we have found that a lot of people get stuck at finding delicious stuffing ideas aside from the usual rice. You can sit back and take in a deep breath because we are going to be solving that for you while we check out realistic side pairs for the dish.
A Stroll Down The History Of Stuffed Peppers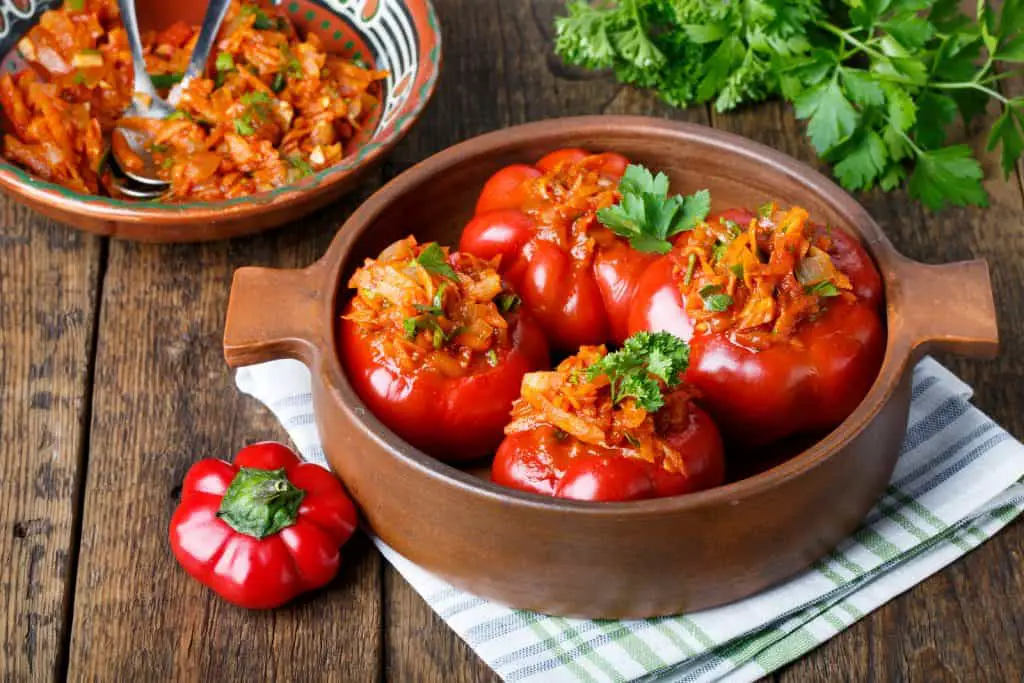 Stuffed peppers hold a lot of traceable origin to different countries, all adapting their particular kind of stuffed peppers ranging from US, Hungary, Spain, India. Mexico and some other countries.
They are also given different names, but in most cases, the preparation style is usually the same, involving the addition of meat, rice or other cooked food into the centre of a cleaned pepper and then cooking it further either by baking or any other form.
Although that is the conventional stuffed peppers technique, some Hungarian recipes cook the whole peppers into soup, including their famous yellow peppers and then serve; the traditional Hungarian stuffed peppers still have a Turkish background from around the 17th century.
Amazing Stuffed Pepper Recipes
1. Hungarian Stuffed Peppers
So I always want to get recipes that "wow" whoever it is I am cooking to serve, and the one way to do that is by trying the very traditional recipes, that is what I have done by using this by This week for dinner.
It seems quite Hungarian enough for me, and I bet you agree too, the taste of smoked paprika is indeed worth giving it a try, you can also make use of yellow peppers if you have them readily available to you.
2. Millet-Stuffed Peppers
This is one stuffed pepper I like because of the use millet instead of the usual rice used in many recipes, it gives it a different twist and taste. This recipe by Jesse Lane Wellness got it together very well. Aside millet in the recipe, meat was also entirely excluded making it very vegetarian, so if you are a vegetarian, this is specially carved out for you.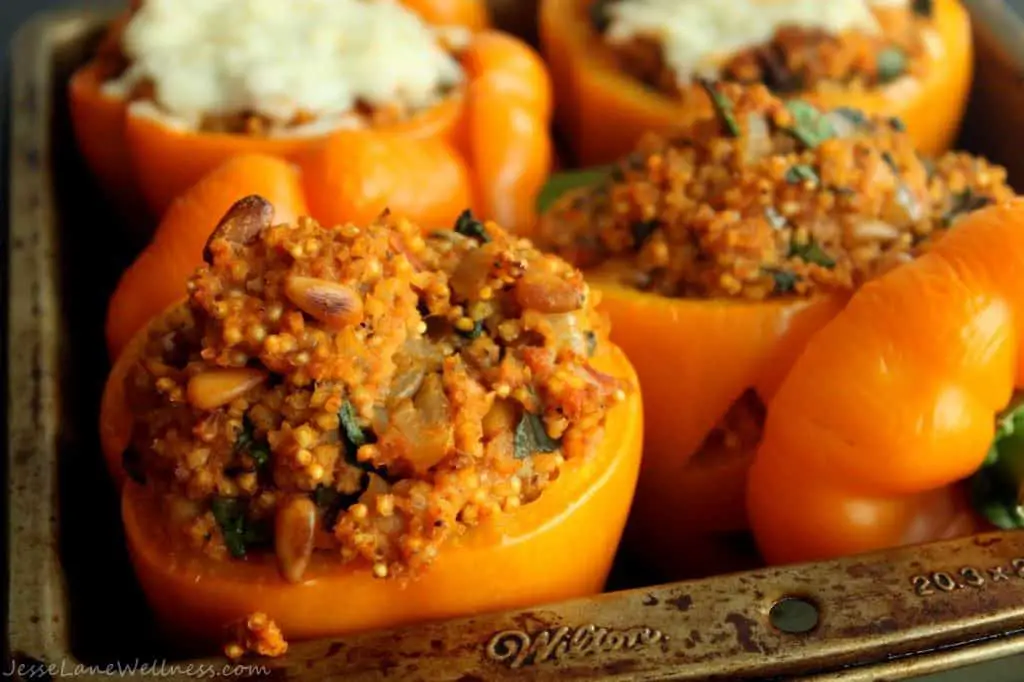 I like the way the peppers were styled for serving as well. If you are trying to watch your diet or serve a relatively less meaty food, go for this.
3. Italian Stuffed Peppers
Having tried out the Hungarian stuffed peppers, why not go a step further and try out the traditional Italian one? After all, they say variety is the spice of life.
I picked this recipe by Linda Italian Table because of the use of different peppers, and the final look is so beautiful. It also has the procedures well stated out for you to get a good grasp from start to finish.
I just love the addition of capers, it is very rich in nutrients and health benefits, if you can't get them around you, you are always free to substitute.
Ok we have gone through all the basics about your stuffed peppers including some mouth-watering recipes, and you can see some benefits of peppers as well, so let's move over to the next important thing, the side dishes! If you want something heavy or light, it's all in.
Side dishes for Stuffed Peppers
1. Home Made Potato Chips
Who says you have to fry your chips in hot oil all the time? This recipe by Eat the love does the direct opposite, and it turned out lovely. The chips were put in before the oil could even heat up and the trick about this is that it lets the chips fry all the way in, removing the fear of rawness.
If you do not have Yukon potatoes at your disposal, you can make use of regular ones and let it fry normally. Potato chips are a classic pair for your stuffed peppers. Not only is it light, but it is also crispy.
2. Polenta
If you can lay your hands on a soft polenta recipe like this by Shared Appetite, then use it. The polenta recipe is as simple as it is sweet and smooth. I prefer it light with my stuffed peppers, but you can make it into whichever texture or add more spices depending on how your stuffed peppers would be.
Get some small serving bowls and place your stuffed pepper over some scoops of well-cooked polenta, this should do for any serving, also have in mind the number of people you are cooking for while preparing your polenta.
3. Cucumber salad
Ok, I know this is not a favourite pick for most of us, but you can't deny how inviting this cucumber by Crafty cooking mama looks.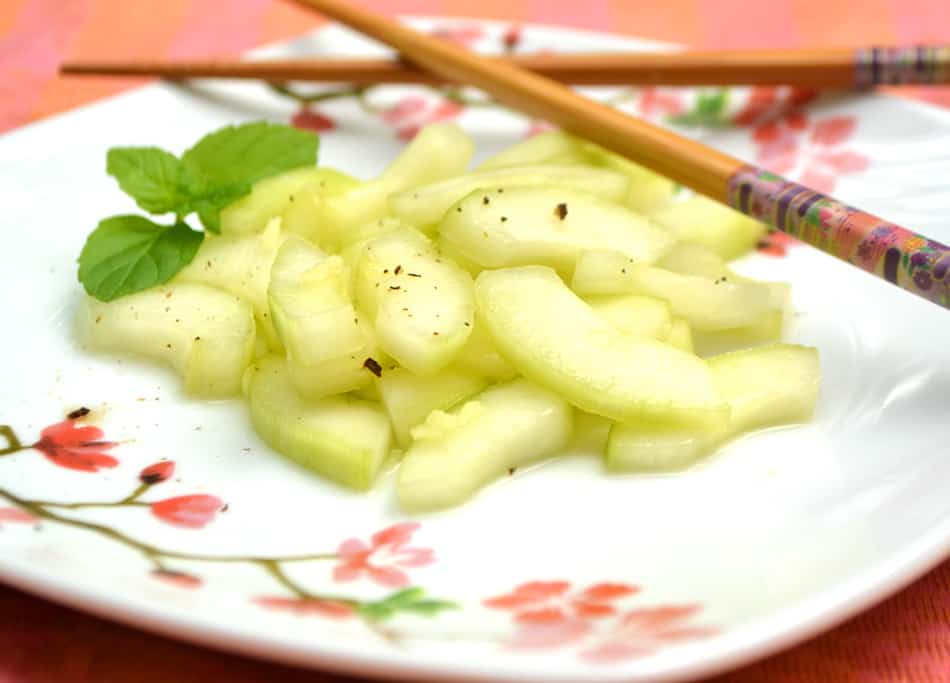 It will give a bright feel to the stuffed pepper, and a plus is that it is super-fast, all you have to do is follow the steps, and you should be done within twenty to twenty-five minutes in all. Try it guys.
All stuffed!
Stuffed peppers, if prepared right are always balanced, containing all the nutritional benefits a regular meal should have so, it will do to pair with a side dish that isn't too heavy unless, of course, you want a heavy side dish as well.
Stuffed peppers are also a perfect budget meal, for those times you don't want to spend so much but still come up with something fabulous. It can be prepared in so many different ways, if you want other recipes aside from the ones we have talked about, take a look at this cookbook and be sure to keep me posted when all is done.