Advances in technology and changes in taste helped in the development of many modern kitchen utensils today. Now, we have many options when choosing the Best Kitchen Utensil Set for our home.
Having the right utensils is essential in delicious and well-prepared dishes. Also, using the appropriate tools will give the cook a more efficient and enjoyable time preparing food.
Having said all of that, let us show you the 5 Best Kitchen Utensil Set for this year.

Materials
Non-stick & heat-resistant nylon
Stainless steel, silicone, & non-stick materials
Nylon & polished stainless steel
Non-stick & heat-resistant nylon & silicone grips
Reviews on 5 of the Best Kitchen Utensil Set
This 17-piece set from Kitchenaid sports durable nylon materials in its construction. These sturdy utensils are also BPA-free and safe to use on all types of cookware. Furthermore, they are heat resistant up to 450 degrees.
For those who do not enjoy washing dishes, you'll be happy to know that all the tools, save for the can opener, are dishwasher-safe.
KitchenAid provides 1-year warranty for The Kitchenaid Tools and Gadgets Set
Set includes:
Slotted Turner
Basting Spoon
Slotted Spoon
Nylon Tongs
Flat Grater
Euro Peeler
Can Opener
Utility Whisk
Set of 4 measuring cups
Set of 5 measuring spoon
Pros
High-quality tools
Exceptional can opener
BPA-free
Dishwasher-safe
standard, albeit fewer, utensils
Cons
The labels on the measuring cups may fade
The Home Hero Kitchen Cooking Utensils Set has 29 different cooking utensils including a garlic press, cheese knife, tea strainer, and much more.
Utensils come mostly in stainless steel, silicone, and non-stick materials.
Lastly, you'll rest easy knowing this set meets the FDA and LFGB standards, as well as the fact that all items are dishwasher safe.
Set includes:
Skimmer
Slotted Turner
Non-slotted turner
Extra-wide Asian turner
Garlic press
Cheese knife
Tea Strainer
Bottle opener
Potato peeler
Egg whisk
Barbecue Tongs
Pizza cutter
Spatula
Grater
Strainer
Soup ladle
Potato masher
Set of 4 Measuring spoons
Set of 4 Measuring cups
Can opener
Draining spoon
Serving spoon
Pasta server
Pros
Classy and easy to shine
Inexpensive
Extensive selection
Non-stick surface
Dishwasher-safe
Cons
Can opener is an average quality
Some handles may be flimsy
Some pieces may be too flexible or bends too far
Nylon and stainless steel make up the 39 different utensils in the Mr. And Mrs. Kitchen Utensils – undoubtedly the largest collection in our list.
Also, the cooking utensils are non-stick, odor-free, and are a breeze to clean.
Set includes:
Basting Spoon
Slotted Spoon
Slotted Turner
Spaghetti server
Ladle
Oval turner
Turner
Sauce Ladle
Whisk
Potato masher
Icing Knife
Fork
Meat Fork
Big Chef Slotted Turner Chef
Slotted Turner
Cooking Tongs
Pizza cutter
Bottle opener
Cheese grater
Garlic press
Can Opener
Peeler
Kitchen Scissor
Ice cream spoon
Pie server
3 Scraper set
Set of 5 measuring cups
Set of 5 measuring spoons
Pros
Dishwasher-safe
BPA-free
Great value for price
Largest collection best for those starting out
Cons
Some items are flimsy
The pizza cutter, in particular, doesn't take kindly to too much stress
The 304-grade stainless steel material making up the Chef Essential Stainless Steel Kitchen Utensil Set makes this product somewhat unique among our top 5 list. Due to this level of iron, All 23 pieces of sturdy utensils and can handle most of your cooking and baking needs as well as the rigors of a heated and busy kitchen.
A useful safety feature is its non-slip grip handle that keeps both you and the utensils from any unnecessary nicks. Meanwhile, cleaning the set of tools is simple: just put them on the top rack of your dishwasher.
Conversely, if you want to wash the utensils by hand, only use warm water and mild soap. Then, dry them with a clean cloth to avoid spotting.
Lastly, with a purchase of the Chef Essential Stainless Steel Kitchen Utensil Set, its manufacturer provides a lifetime warranty for all the 23 utensils.
Set includes:
Slotted Spoon
Basting Spoon
Turner
Slotted Turner
Peeler
Pizza Cutter
Can Opener
Locking Tongs
Flat Grater/Zester
Utility Whisk
Bottle Opener
Ice Cream Scoop
Soup Ladle Potato Masher
Spatula/Scraper (Nylon Material)
Pros
All pieces are sturdy
Inexpensive
Heat-resistant up to 450 degrees
Dishwasher-safe
Cons
May scratch non-stick pots and pans
If you love colorful kitchen utensils, look no further. The Chefcoo kitchen appliances have nylon heads that won't scratch your prized cookware. This set will help you in your different cooking needs like whisking, mixing, basting, baking, grilling and much more. They are selling these utensils in various colors. The handles are elevated and non-slippery. Moreover, pieces are BPA free, non-toxic, and heat resistant (up to 415 degrees).
Set includes:
Masher
Spaghetti Server
Skimmer
Soup Ladle
Fish Slotted Turner
Whisk
Turner
Fork
Pros
Affordable, for those who require basic tools
BPA-free
Non-slippery
Bright and beautiful colors
Materials are very sturdy
Cons
Handles are a bit cumbersome to use
Our Verdict
There you go! That's our review of 5 Best Kitchen Utensil Set on the market today. If you love to cook for your family, the Kitchen Aid 17-Piece Tools and Gadgets will be perfect for you. This utensil set will make your work easier and you'll find yourself cooking and baking in your kitchen with glee.
On the other hand, if you work in or run a commercial restaurant, then we recommend the Chef Essential Stainless Steel Kitchen Utensil Set. The 23-Piece set contains a variety of durable and versatile tools that will be ideal for a busy kitchen.
A Guide to Buying the Best Kitchen Utensil Set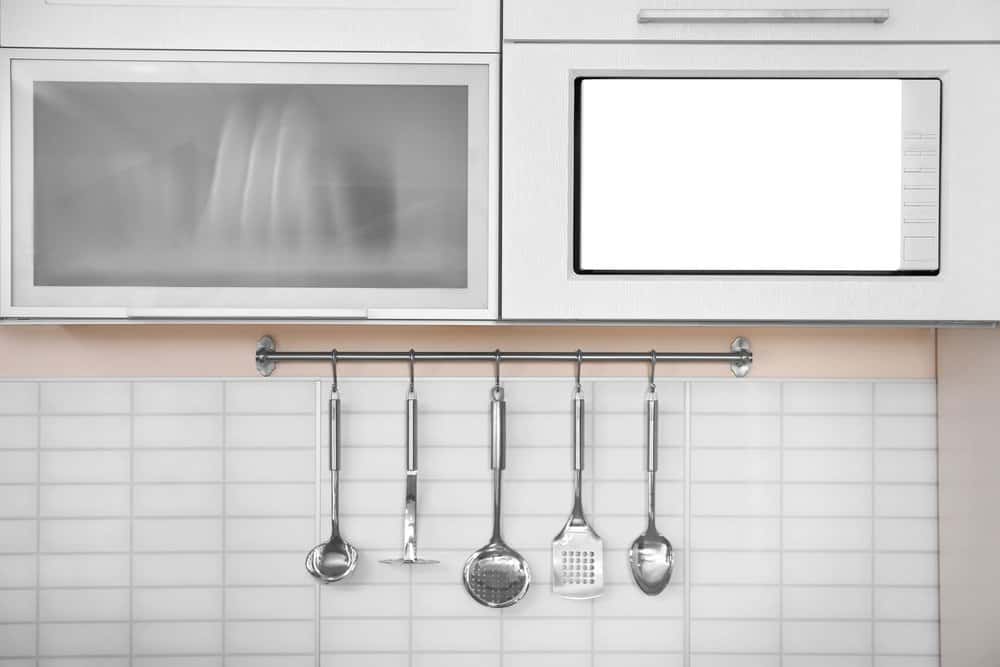 If you are health conscious, you need to make sure that your utensils are safe especially when it comes to harmful chemicals leaking into food. Moreover, a busy cook may need different kinds of tools that can perform multiple tasks. Conversely, those who are just starting to cook and want to take their cooking experience to a new level will also be glad to see that utensils perfect for them are also available.
We researched the important factors and elements that you may want to consider when choosing the best kitchen utensil set.
Materials
It would be wise to find kitchenware whose materials will ideally suit all your needs. Consider several of the most common types below.
Wooden
Despite the existence of modern materials today, many still prefer using wooden utensils. Below are just some of the reasons why wooden utensils are still popular today:
Wood Utensils won't scratch your cookware
Wooden Utensils are gentle on pots and pans of all kinds of materials. Additionally, wooden utensils will not scratch your expensive cookware. Lastly, tools of wood will work best when deglazing from your pots and pans
Wood Utensils do not conduct heat
Even if you leave your wooden spoon in a boiling pot, it will not get too hot to the touch. Also, the easy-grip handle will stay cool for comfortable cooking.
Wooden Utensils have natural anti-germ properties
We apparently avoid cooking utensils that attract harmful germs. Wood, however, has antimicrobial compounds that work wonders for kitchen health. For example, bacteria, like Salmonella, die on wooden kitchen utensils. Conversely, plastic kitchen utensils attract more bacteria and may even make the microscopic cracks in the plastic their home.
Durable
Wooden utensils are not only beautiful. But also with proper care, they will also last a long time. They don't break easily and can withstand heat. A little sanding from time to time will remove burn marks and stains.
Plastic
Plastic utensils are inexpensive and very flexible. When baking, you can use a spatula made of plastic when mixing, decorating frostings and it can scrape hard to reach areas. For those who love to cook fish a flexible fish spatula is indispensable. Just be careful not to leave your plastic utensils on hot surfaces, it will surely melt.
Silicone
We often see colorful muffin pans, spatula, and other utensils made of silicone or synthetic rubber at stores. Kitchen products made of silicone are flexible and durable. It can go from freezer to oven. It is also non-stick and doesn't stain. On the other hand, you might ask, if it is safe for food. Although there isn't an extensive amount of research when it comes to the safety of materials in silicone, experts do say that buying high-quality silicone is safe for kitchen use. Also, Canada's health agency, states that typical silicone kitchen utensils are safe for use in the kitchen.
Stainless Steel
One of the advantages of using a stainless steel utensil is that it does not leach harmful chemicals when you expose it to heat. Additionally, stainless steel utensils are sturdier while staying thinner than other products. In fact, high-grade stainless steel materials often last a long time especially when you take care of them correctly.
When it comes to price though, utensils made of stainless steel can be quite expensive.
Safety
Do you often burn your hand when cooking? It's important to consider the products that are safe and will improve the security in the kitchen. This point becomes even more valid when you work long hours in a bustling kitchen
For instance, a stainless steel ladle with a silicone handle will be a much safer option than an all-steel ladle. Also, it provides a firm grip even when your hands are wet!
Quality
A steep price does not necessarily mean better quality. Thus, it would be best to balance the cost and the quality of the product that you're looking to buy. Ultimately, the value will trump price all things and elements considered.
Pricey kitchen utensil sets do not automatically mean that it is of high quality. Thus, it is important to be balanced when weighing the cost and quality of the product that you want to buy.
Size and Variety
The size, type, and quantity of products in a kitchen utensil set will be another consideration. When choosing products for your own home, you might consider the dimensions and the different uses of each tool in the set.
If you are just learning to cook, then you may need smaller knives, rolling pins, and just a few cooking utensils. Conversely, for a commercial kitchen, one might need many different types of kitchen appliances. Specifically, a toolset that is sturdy and will help you cook faster and more efficiently.
Essential Kitchen Tools and Their Uses
Tongs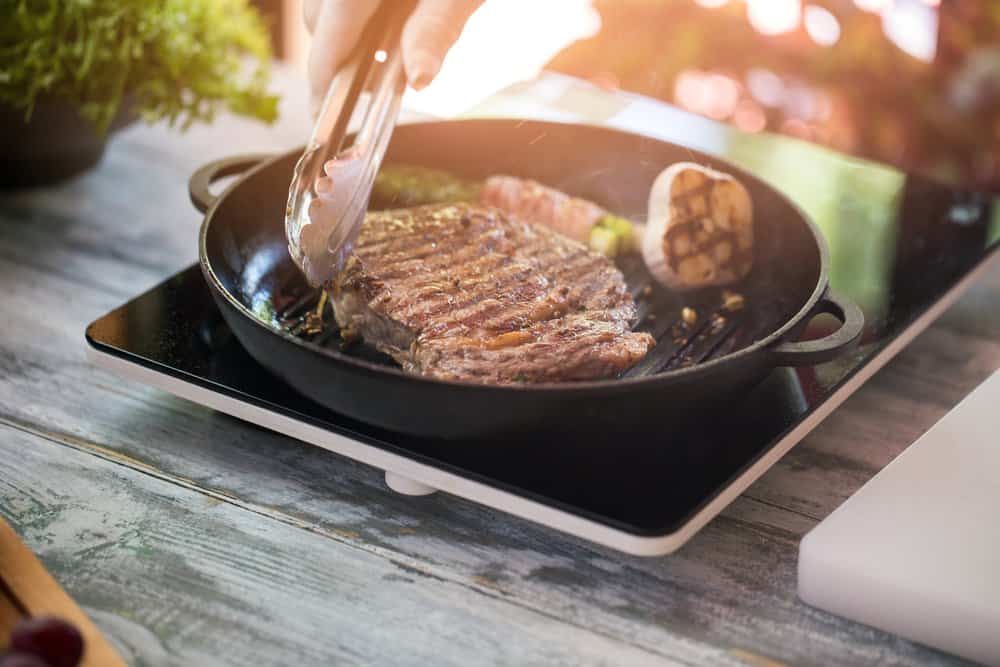 In most kitchens, cooks use tongs to move food around during when cooking. You'll also see tongs in various lengths and sizes.
Tongs that are around 12-inches will suffice for everyday cooking. Meanwhile, a long tong will provide safety and comfort when moving and rotating food on high heat, such as at the barbecue.
Fine Mesh Strainer
A fine mesh strainer will be handy when washing herbs, rinsing rice and sifting flour for baking.
Slotted Turner
You can use a slotted turner when cooking eggs, burgers, and removing cookies from the baking sheet.
Slotted Spoon
A large spoon with holes for draining, a slotted spoon is best used for scooping up wet or submerged ingredients.
Basting Spoon
Basting is an essential part of cooking delicious meals and works by keeping meat and vegetables incredibly juicy. Consequently, a solid basting spoon will make this process much simpler.
Grater
Graters are vital for quickly and cleanly cutting food down to size. You won't just save time; you'll also keep food, such as hard cheeses, as fresh as possible.
Peeler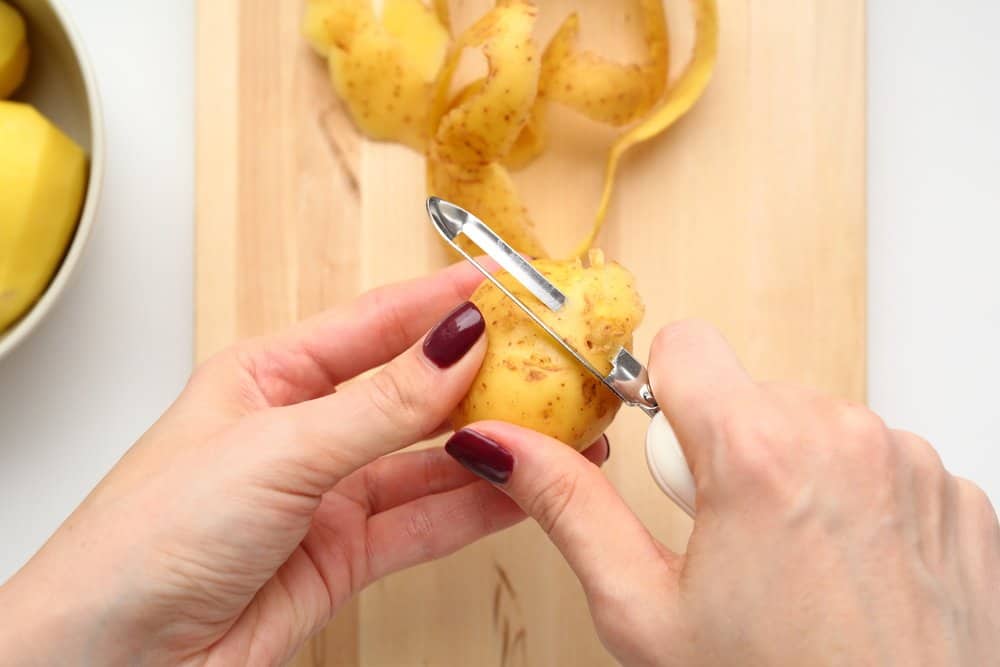 A peeler for the most basic yet significant tasks: peeling your favorite fruits and vegetables.
Can Opener
Don't get caught without a can opener. Using a knife as a makeshift can opener usually doesn't end well.
Whisk
Baking becomes easy when you have a whisk. You use this tool for blending ingredients and incorporating air into a mixture. Additionally, you can even use this device in beating your eggs.
Measuring Cups and Spoons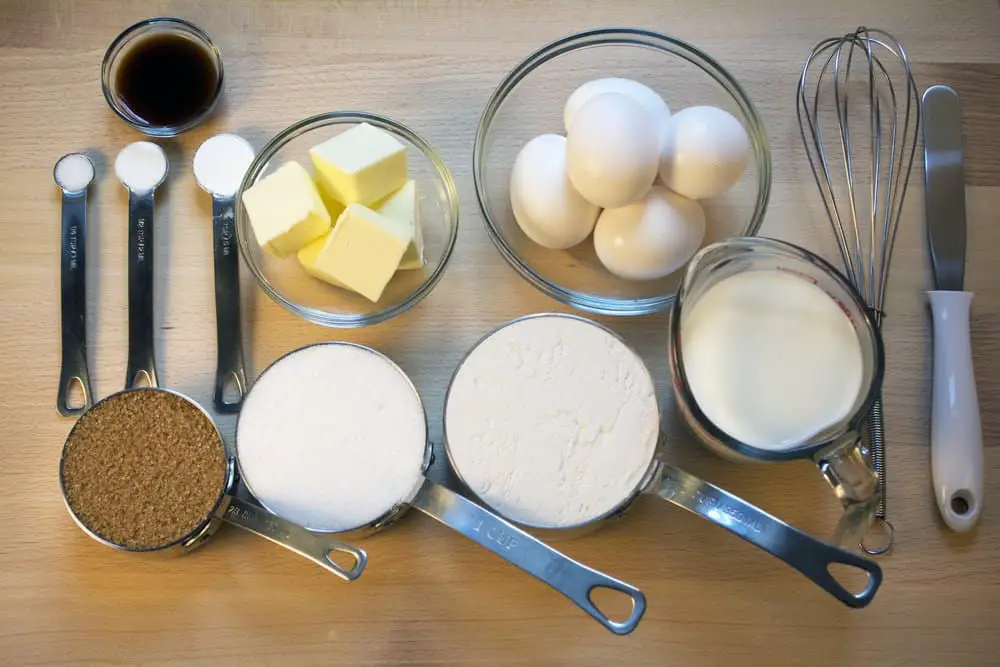 These tools are indispensable when cooking, especially when baking cakes and pastries. You'd use them to measure your solid or liquid ingredients accurately.