If you've ever searched the web for griddle-anything you've probably ran into blogs of people lauding these cooking devices with such enthusiasm that you can't help but to ask "What's so great about griddles?"
We're glad you asked
Simply put, griddles are the very best when it comes to cooking a lot of food; This is because their large and flat surfaces allow you to cook multiple things at the same time minimizing not only your cooking time but also cleaning.
It comes as no surprise, then, that griddles are favorites in Dinners, cafeterias and anywhere fast and efficient cooking is needed.
Today, it's not uncommon for households to own a griddle. After all, they come in all sizes and shapes which means you probably can find one that fits your needs.
If you already own a griddle you've probably used it to cook breakfast and with good reason. Eggs, hash browns, bacon and pancakes, the griddle does it all and it does it very well; Unfortunately, breakfast is about the only thing some people know how to cook in a griddle.
Maybe you will need it ?
We're here to change that!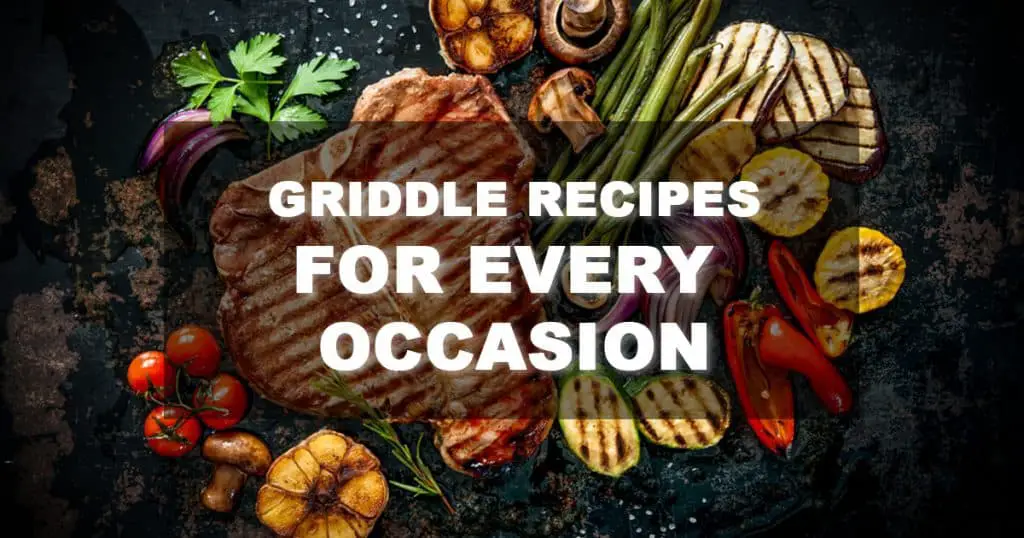 In the following list you'll be able to find all kinds of recipes that cover everything from Breakfast to Desserts. This not only will help you cook delicious meals that your friends and family will love but it will also help you hone your cooking skills and take advantage of everything your griddle has to offer, turning a good purchase into a fantastic one.
Let's get started.
Right off the bat you know what these recipes are about or rather what they're not about. We're not hating on pancakes; pancakes are awesome, but the point of this list is to cook as many things as possible not only breakfast favorites which is why we've selected these recipes to start.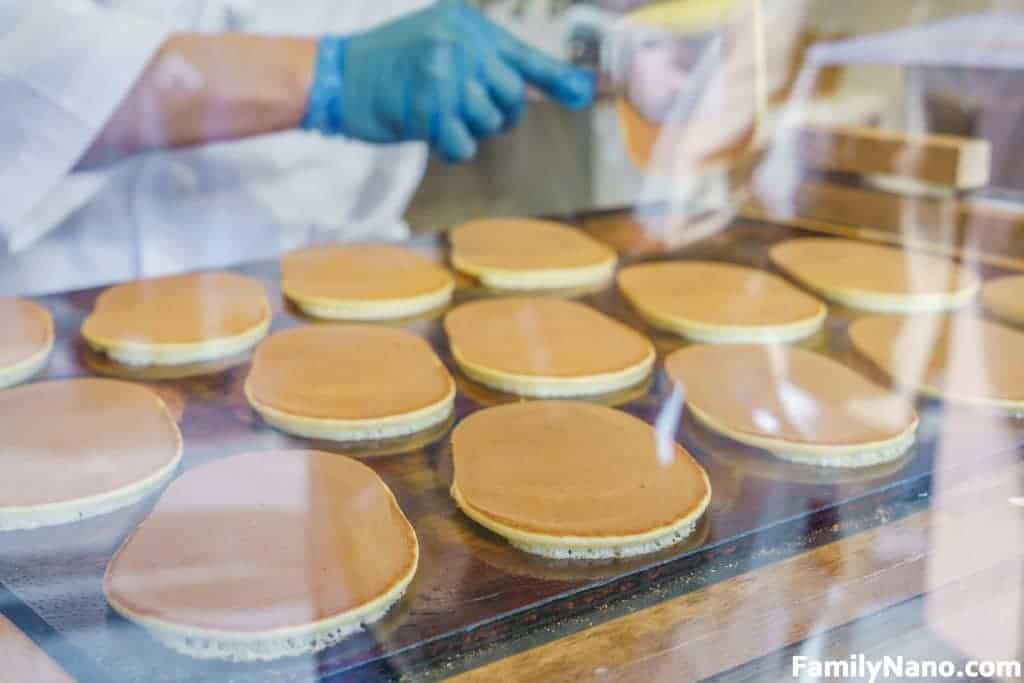 In this list you'll find recipes for crab cakes, Nan, meatballs, tortillas and more; all presented in easy to understand, easier to follow formats that you'll love.
The best thing about some of the articles in this list –such as tortillas, arepas and nan– is that once you've cooked those you can use them in many, many more things, giving your cooking style a multicultural edge everyone is sure to appreciate!
2. Jamie's Home Cooking Skills – "Using a Griddle"
If you don't know who Jamie Oliver is you're missing out. This British chef is taking up the cooking world with delicious and healthy meals that are nevertheless easy to make. After all, Oliver knows that not everyone has the time or, yes, the talent to come up with five star meals at the drop of a hat.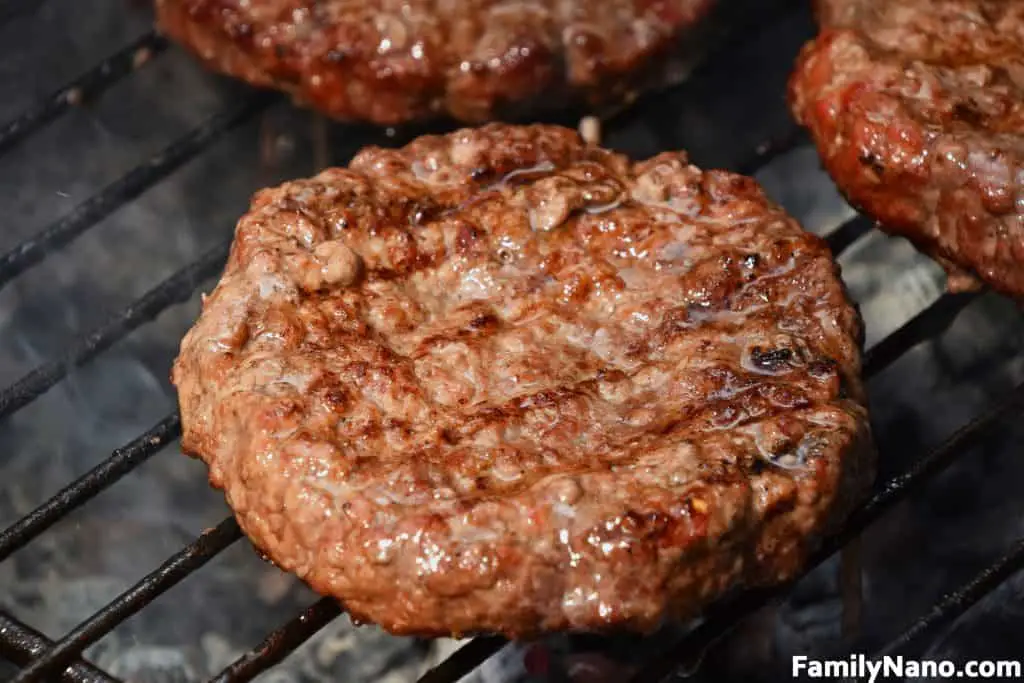 Because of this, Oliver has come up with things such as "15 Minute Meals", "Everyday Super Food" and "Jamie's Home Cooking Skills", a website that promises 'loads of advice and help' in a bite sized course.
Griddles are one of the things covered in Jamie's course and in this section you'll find recipes for steaks, sausage, barbequed chicken, delicious kebabs and more. Each one illustrated and explained step by step to ensure mouthwatering results.
Epicurious is a wonderful place to find not only delicious recipes but also amazing articles to help you explore all the culinary world has to offer from the comfort of your own home.
The recipes in Epicurious aren't always easy to follow but they're always fun and very creative which is why their griddle recipes couldn't miss from this list.
Scones, Oatcakes, Chilaquiles, Quesadillas, Crumpets and more. You'll be able to find hundredths of different recipes and variations of familiar ones to delight your palate and family's with creative and delicious meals… all with minimal mess and minimal clean up time!
We know, we know. Griddles aren't the same as grill pans but plenty of griddles have grill attachments which means this list still applies and even if your griddle doesn't have any grill bits –which happens– you can still find great recipes to satisfy even the pickiest palate.
The previous entries have been quite carb heavy so you'll find this choice refreshing. Here you will find recipes for salmon, tuna, grilled chicken, shrimp tacos and more making this list a wonderful choice for those looking to cut the carbs and increase their protein consumption.
The best thing about this list? No breakfast recipes which means that you'll be able to cook 25 delicious dinners or lunches to keep your whole month varied!
Meat Lovers rejoice!
The following list includes 62 meat based recipes that can be cooked on a griddle and by 'meat based' we mean it, as many of the recipes included here have nothing more than meat in them.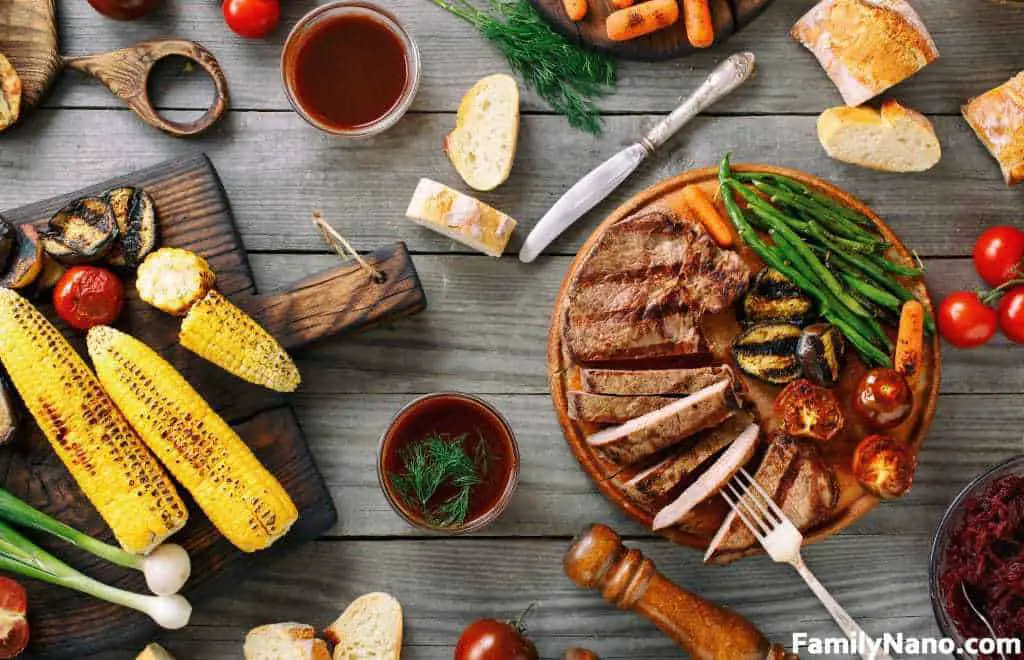 Pancetta, Pork Skewers, Fillet Escalope, Pork Sausage, Mutton Chops, Tournedos Steak and much, much more. This extensive and mouth-watering list will make you the star of your neighborhood's cookouts. We promise you this much!
We like to think quality is much better than quantity but sometimes quantity is needed. This is why here you'll be able to find 473 recipes that you can cook on your griddle, traditional or otherwise.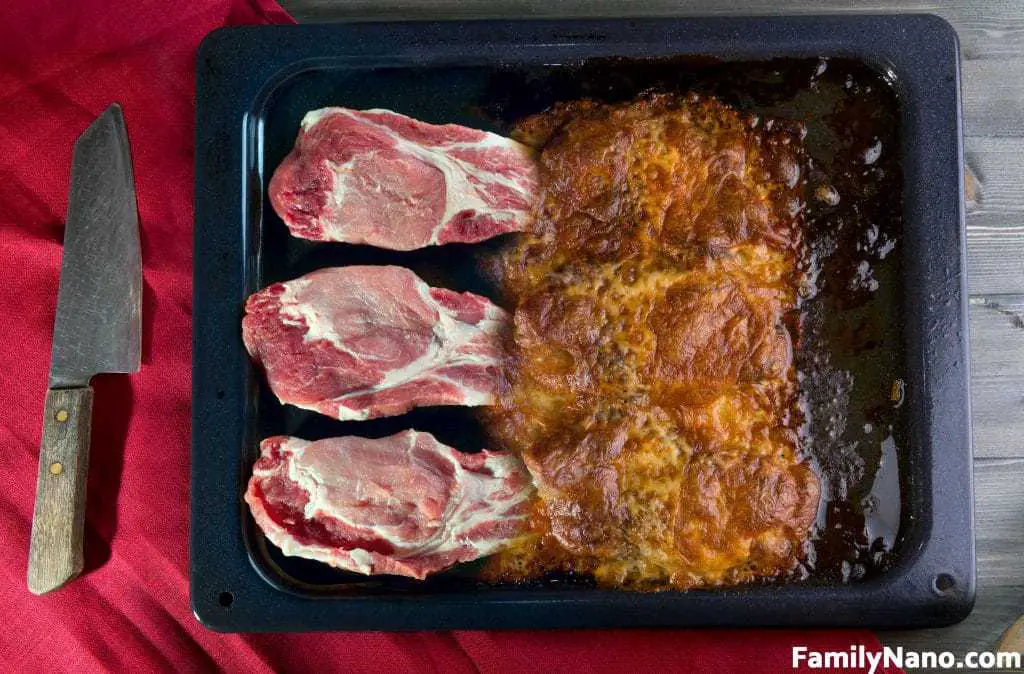 In this comprehensive and oh so lengthy list you'll be able to find recipes for dishes such as Espagueti Verde (very well known in Peruvian cuisine), Mexican lasagna, Fajitas, Burgers, Drumsticks, Grill Pizza and much, much more.
The best thing about Cook pad? Every single recipe shared in this site has been written with regular people in mind, tasted by regular people and enjoyed by regular people which means you'll be able to find at least a dozen recipes that adapt perfectly to whatever you have in mind.
Delicious!
You can guess by the name that this entire blog talks about one thing and one thing only: Griddles.
Here you'll be able to find not only recipes but a ton of useful cooking advice aimed towards griddle owner, such as "Ways to make pancakes delicious", "How to roast coffee on a griddle" and more.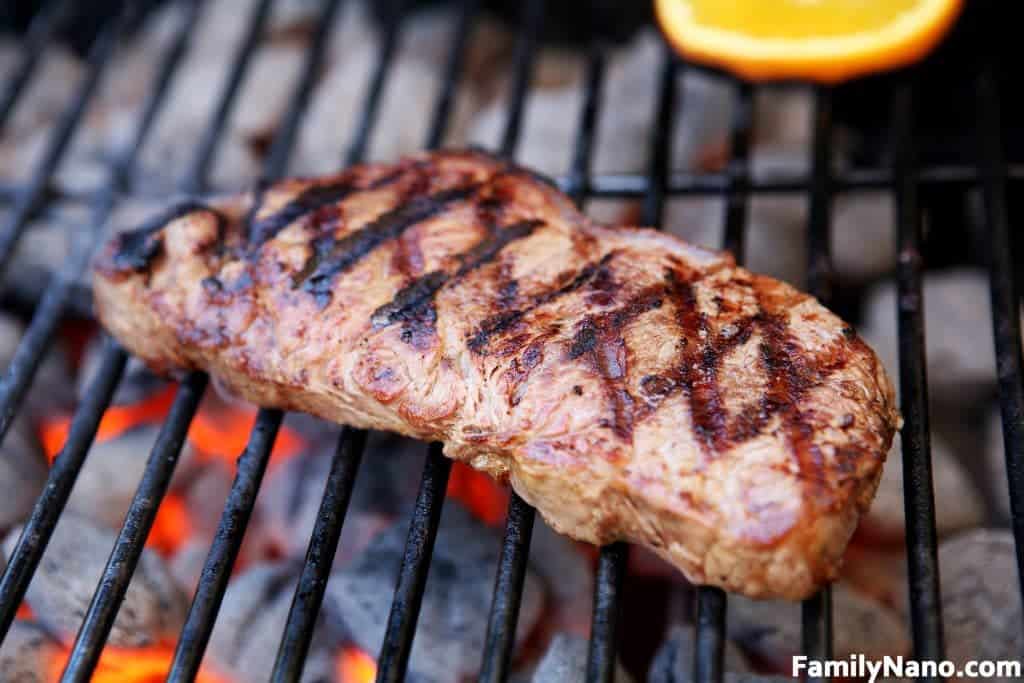 As for recipes? Well you're in for a treat.
Caprese salad, corncakes, cheeseburgers, crab cakes, grilled sandwiches, stir-fry, potato pancakes, shrimp scampi, pizza and even some desserts. There's plenty to play with here, and the recipes are easy enough to follow.
The blog isn't updated frequently but there's a lot of valuable material both for griddle newbies and seasoned experts.
If you haven't been to My Taste then then you're missing out.
Much like Cookpad, My Taste is a wonderful place to find all kinds of recipes made by real people for real people, which means they're easy to follow and understand, helping you cook delicious things from the first try.
If you search for griddle recipes, you'll be able to find well over 50 recipes that cover everything from breakfast to dessert.
Coconut chicken, Mackerel Pate, Griddle cakes, Cajun Salmon, Veggie skewers, Cordon Bleu soup, Brownies and much, much more.
9. Annabel Karmel's Griddle Recipes
Annabel Karmel is known for creating delicious, healthy and low cal. recipes for the entire family. While her focus is on what children eat, she still has plenty of recipes adults will enjoy.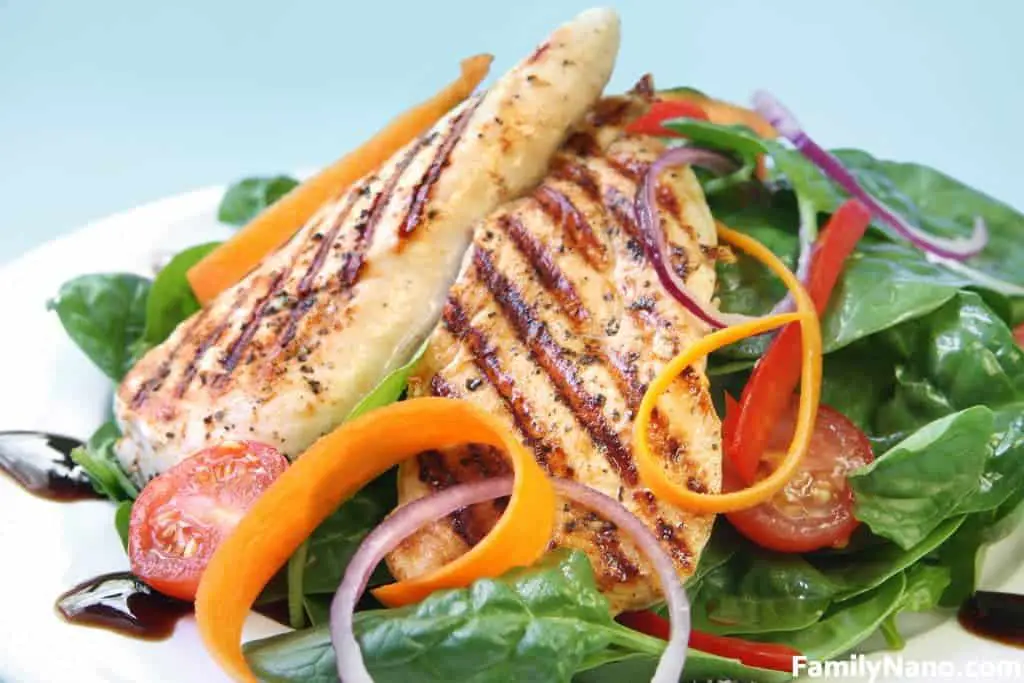 While there are only 10 recipes in this entry, they all bring something new to the table, giving you the ability to give a new turn to old recipes.
Here you'll find glazed chicken, chicken on the griddle, pork tenderloin, pita pockets and more.
The best thing about her recipes? They're all divided in categories such as "Finger foods", "Fussy Eaters", and different ages so if you're cooking for children, this will help you select the recipes based on their age and preferences.
We want to finish this list on a fun note which is why we're turning to videos for the last entry.
While pictures and clearly written words are wonderful when it comes to recipes nothing beats video, as you're able to see exactly what the cook is doing, allowing you to cook alongside them.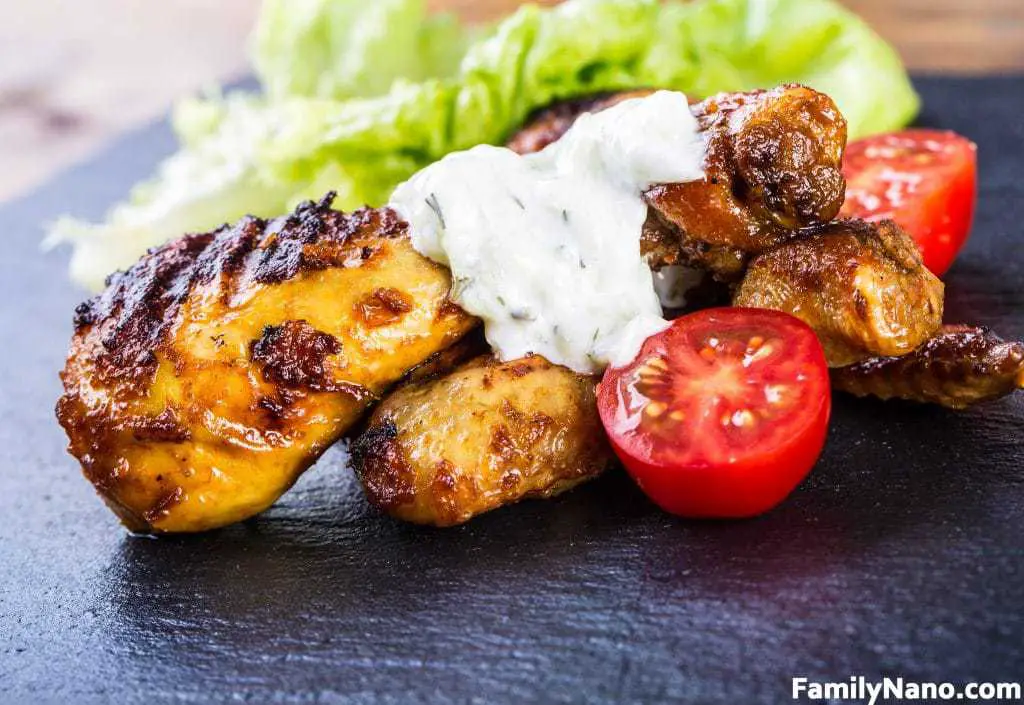 This list includes over 100 videos of griddle recipes that cover Pork, Fried Rice, Breakfast Burritos, Philly Sliders, Fajitas and more turning your griddle from a piece of cookware to your passage to a multicultural cuisine.
The best thing? Well…they're videos! It really doesn't get any better than that.
Now you're armed with well over 500 recipes to get the most out of your griddle regardless of the model. Remember, some of these recipes are made for grill attachments and other accessories but even if you don't have those you'll be able to cook most of the things in this list.
You are now ready to take your cooking to the next level and impress everyone around you so go ahead and do it!
Did you find this list useful? Do you think we should include other sites in this list? Let us know in the comments!